Advertisement

In a first, Facebook has agreed to allow French regulators to monitor what steps the social networking giant is taking to combat hate speech…reports Asian Lite News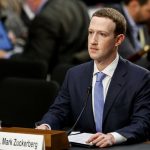 Addressing the Internet Governance Forum held in Paris on Monday, French President Emmanuel Macron said that the two sides would work together for six months starting in early 2019
Macron called for a "common roadmap", which would include user-data protection and regulation of content.
Facebook spokesman Andy Stone told Ars that the collaboration with the French government was a "pilot programme" so that both sides can better understand the other's challenges in dealing with the issue of hate speech online.
"The purpose of this programme is to enable regulators to better understand Facebook's tools and policies to combat hate speech and, for Facebook, to better understand the needs of regulators," Stone said.
"The working group will not be based in one location but will travel to different Facebook facilities around the world, with likely visits to Dublin and California."