Advertisement

Sushma Swaraj, Canadian Foreign Minister hold strategic dialogue. Chrystia Freeland arrived on Wednesday evening ahead of the bilateral summit between Prime Minister Narendra Modi and his Canadian counterpart Justin Trudeau….reports Asian Lite News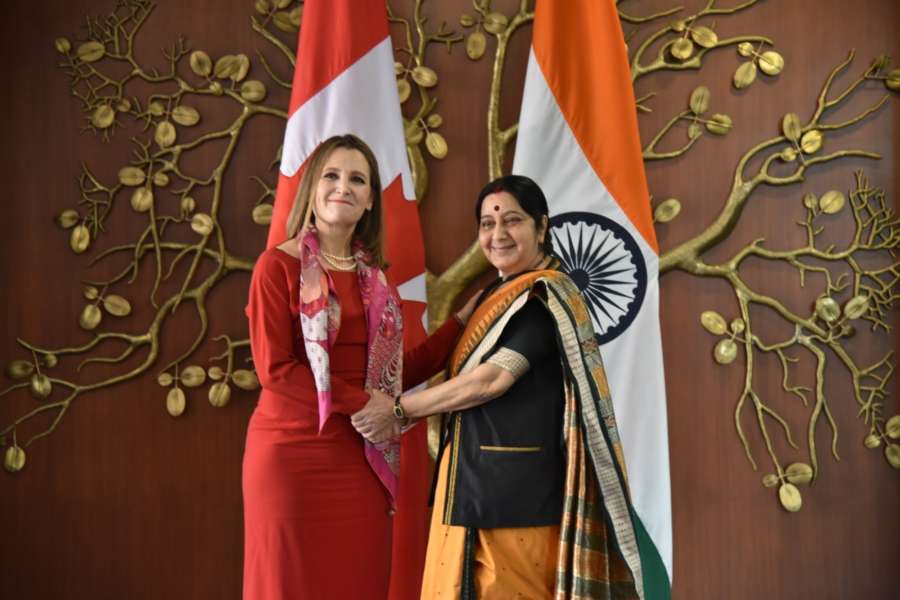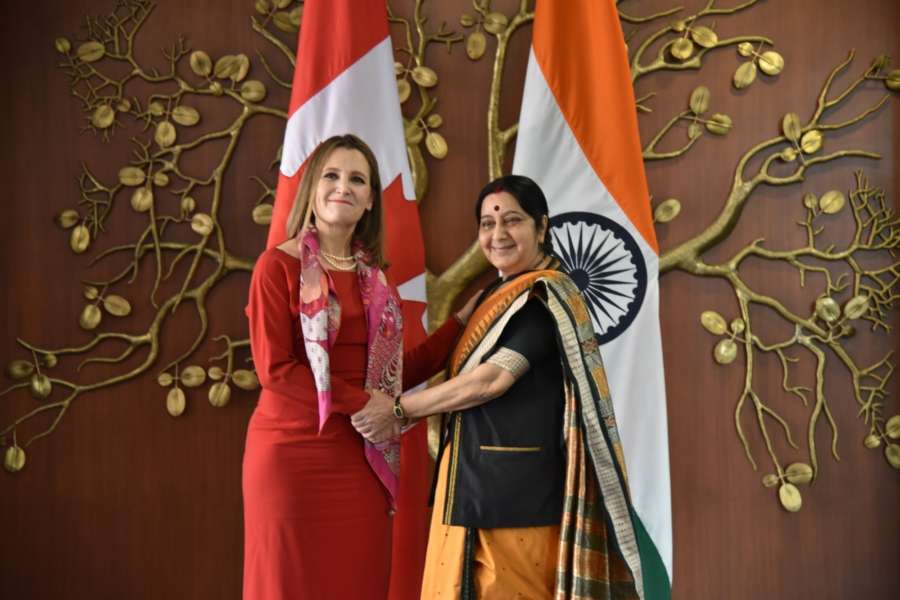 Ahead of Friday's India-Canada bilateral summit, External Affairs Minister Sushma Swaraj and Canadian Foreign Minister Chrystia Freeland held a strategic dialogue here on Thursday covering a wide range of bilateral cooperation issues.
In a tweet, External Affairs Ministry spokesperson Raveesh Kumar tweeted that the two leaders "had wide ranging discussions on strengthening relations in trade and investment, security and cyber security, energy, people to people contacts and other relevant bilateral and regional issues."
Freeland arrived here on Wednesday evening ahead of the bilateral summit between Prime Minister Narendra Modi and his Canadian counterpart Justin Trudeau.
Thursday's meeting was held amid wide speculation of Modi and his government cold-shouldering Trudeau during his eight-day state visit to India that started on February 17.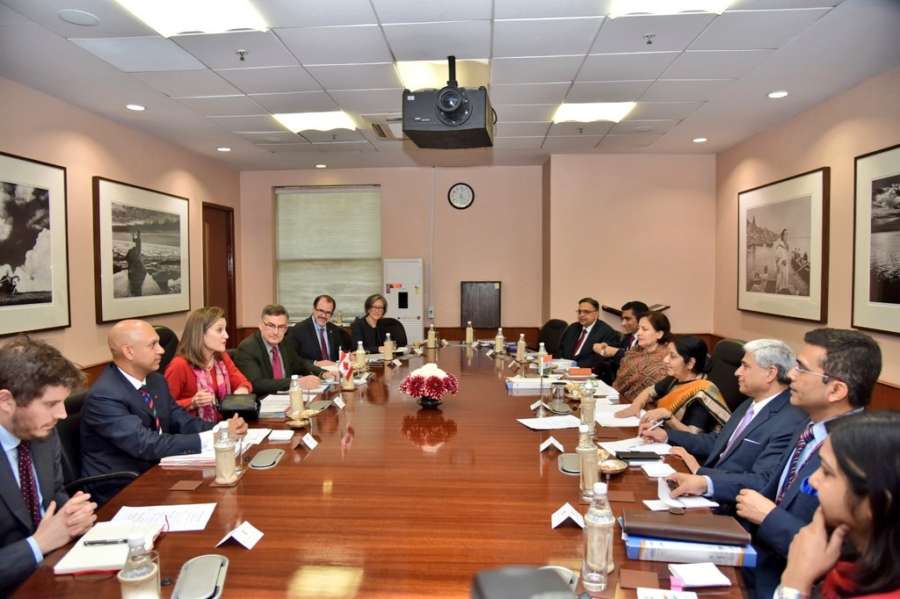 Ties between New Delhi and Ottawa have been frosty in recent times as Canada is being seen as offering a platform to separatists demanding an independent Khalistan.
The visiting dignitary and his family have visited Agra, Ahmedabad, Mumbai and Amritsar but Modi has not yet issued any welcome statement or tweet.
While Modi did not accompany Trudeau to Ahmedabad, a meeting with Punjab Chief Minister Amarinder Singh at Amritsar on Wednesday was organised only at the last moment. During the meeting, Singh handed over a list of nine Canada-based operatives alleged to have been involved in hate crimes in Punjab by financing and supplying weapons for terrorist activities, and also engaged in trying to radicalise youth and children in the state.
Canada is home to around 1.2 million people of Indian origin.