Advertisement

Not surprisingly, India was the first country to congratulate Maldives on the results of the September 23 presidential election. A statement by the Ministry of External Affairs welcoming the result was issued immediately after the outcome became known unofficially. This was followed by a telephone call by Prime Minister Narendra Modi to President-elect Ibrahim Mohamed Solih congratulating him on his victory. They agreed to work closely to further strengthen bilateral relations. Solih invited Modi to his swearing-in ceremony on November 17…reports Asian Lite News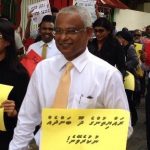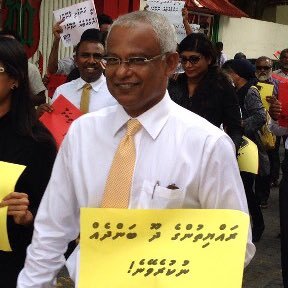 The rapid flurry of activity by India underscores the importance this tiny nation of around 400,000 people holds for this country.
India's actions were followed by similar statements from Sri Lanka, the US, Canada and others. China, however, extended a guarded welcome — a day after Solih defeated pro-Beijing incumbent Abdulla Yameen — and expressed hope that the new government would keep a "conducive" environment for Chinese investments.
The open display of wide international support for Solih was designed to send an unequivocal message to Yameen that he should not try to steal the election in an unethical manner. What would have compelled Yameen to concede defeat, though after a protracted silence, was the huge margin of Solih's victory — 58 per cent of the votes against Yameen's 41 per cent. Prior to the polls, Yameen had left no stone unturned to intimidate the opposition.
Yameen could still try to cling to power. His party has appealed to the Election Commission to postpone announcing the results, on charges of fraud. In response, all four opposition parties, who jointly fielded Solih, have appealed to the international community to ensure peaceful transfer of power. This is significant as Yameen has shown himself to be brazen in dealing with opposition parties, the bureaucracy and judiciary, particularly since the current crisis erupted in February 2018.
The result came at an opportune moment for India, which was feeling unrelenting pressure from increasing Chinese presence in its neighbourhood. Maldives has recently, next only to Pakistan, used its rapidly expanding ties with China to snub India.
Particularly galling was Yameen rushing into a Free Trade Agreement with China, signing on China's Belt and Road Initiative, changing laws to lease out several prime islands to China, and allowing Beijing to build an observation post in Makunudhoo, the westernmost atoll, not far from India. All these have exacerbated India's security challenges and frayed its relations with Maldives. In addition, Maldives has emerged as a stronghold of Islamic fundamentalism and Wahhabi ideology, with financial help from Saudi Arabia, UAE and Pakistan.
With these elections, India is back in the game. But it must play its cards judiciously. Its strategy of waiting patiently in the wings has unexpectedly paid off handsomely. What worked in India's favour was that, unlike Nepal, it did not allow itself to become an election issue in the Maldives.
The results will be perceived as a huge strategic setback for China, whose strategy in recent years has been to support autocrats and dole out millions in easy money to purchase their loyalty. So far, it has been extremely successful. The Maldives results would serve as a serious reality check.
It will, however, be fallacious to assume that China has been ousted. China owns about 70 per cent of Maldives' debt. It will continue to have a significant say in policies pursued by Maldives, notwithstanding the fact that both former President Mohamed Nasheed, as also Solih, have asserted that they will review all infrastructure contracts awarded to China that were not commercially viable and lacked in transparency. China reacted terming these statements as "irresponsible".
In recent months, Nasheed had repeatedly urged India to intervene militarily in the Maldives. Judiciously, India did not and bided its time. That time has now come. India can move forward with confidence and circumspection to mend the battered bilateral relations and put them on an even keel.