Advertisement

Angela Merkel was re-elected as German chancellor on Wednesday by the parliament, kicking off her fourth term to lead Europe's largest economy….reports Asian Lite News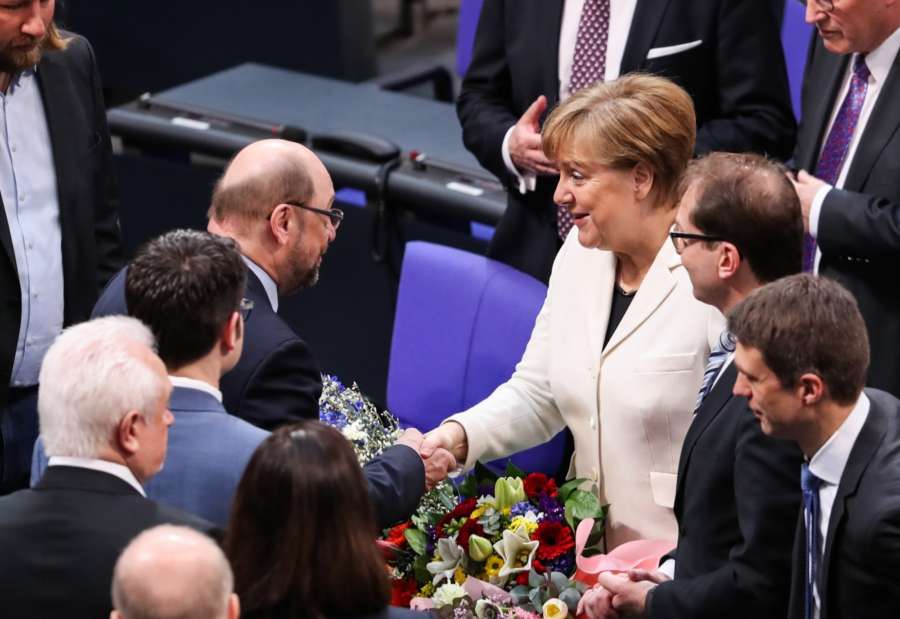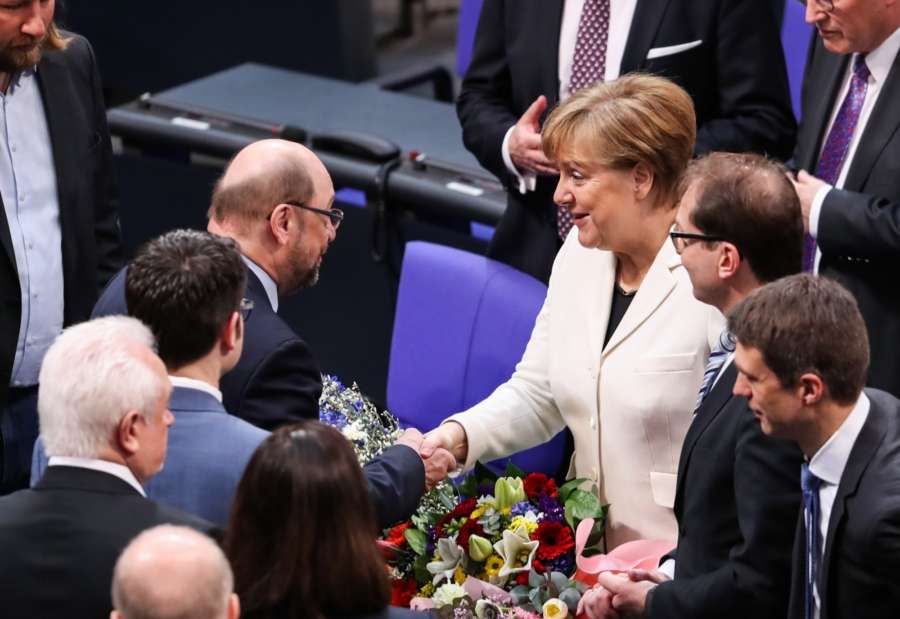 Angela Merkel was officially re-elected the German Chancellor with the majority of lawmakers in the lower parliament backing her candidacy in a vote on Wednesday.
The majority vote in the Bundestag means the Christian Democratic Union leader embarked on her fourth term at the helm of German politics following months of negotiations with the Social Democratic Party (SPD) that culminated in the revival of the so-called grand coalition.
In a secret ballot, 364 of the Bundestag's 709 members voted in favour of Merkel — nine more than the 50 per cent required.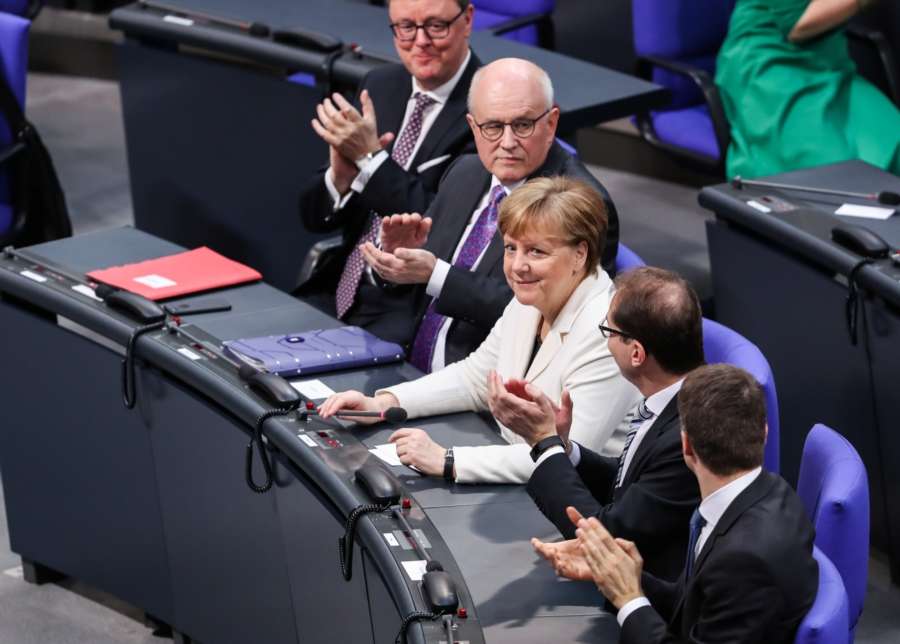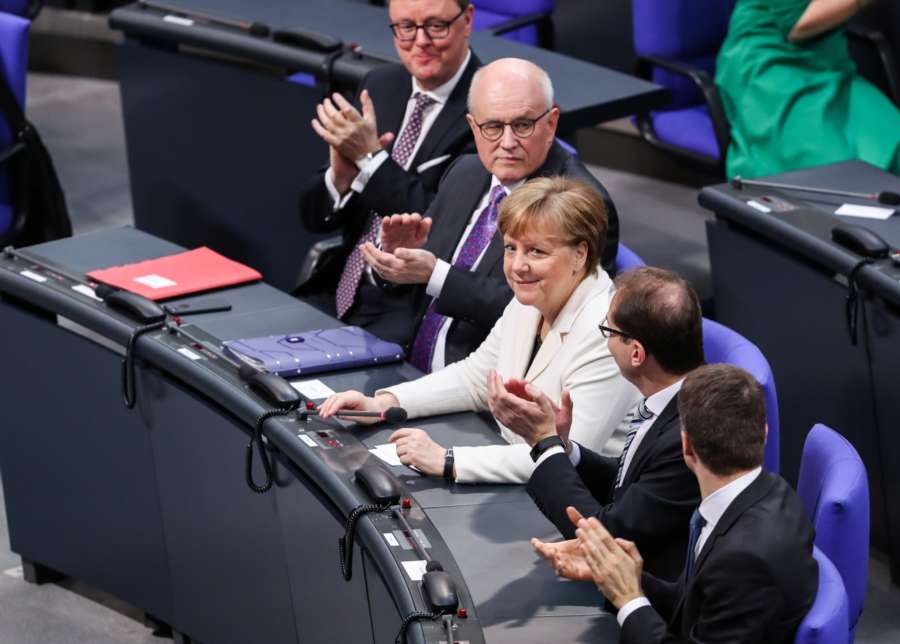 The former leader of the SPD, Martin Schulz, had initially ruled out a new grand coalition, vowing to take his party into opposition, but was forced to change his stance after coalition talks between the CDU, Green Party and liberal FDP collapsed in November, raising the possibility of new elections.
After weeks of negotiations, a coalition treaty was produced and later approved by SPD members who voted via postal ballot.
Merkel will first travel to the Berlin residence of German President Frank-Walter Steinmeier to be officially nominated before returning to the Bundestag to be sworn in as Chancellor later in the day.