Advertisement

Egyptian President Abdel-Fattah al-Sisi will be officially sworn in at the parliament for a second four-year presidential term after he won the recent election in April….reports Asian Lite News
It will be the first presidential swearing in to be held in the parliament in 13 years, since ousted President Hosni Mubarak was sworn in for a fifth presidential term in 2005, according to Al-Akhbar.
In early April, Sisi was announced winner of the presidential election by getting over 97 percent of valid votes amid some 41 per cent turnout of nearly 60 million eligible voters.
His sole rival in the presidential race, a little-known liberal party chief, garnered less than 3 percent of the valid ballots.
Sisi's re-election came five years after he, as the army chief then, led the ouster of former Islamist President Mohamed Morsi, currently in jail, in response to mass protests against Morsi's one-year rule and his now outlawed Muslim Brotherhood group.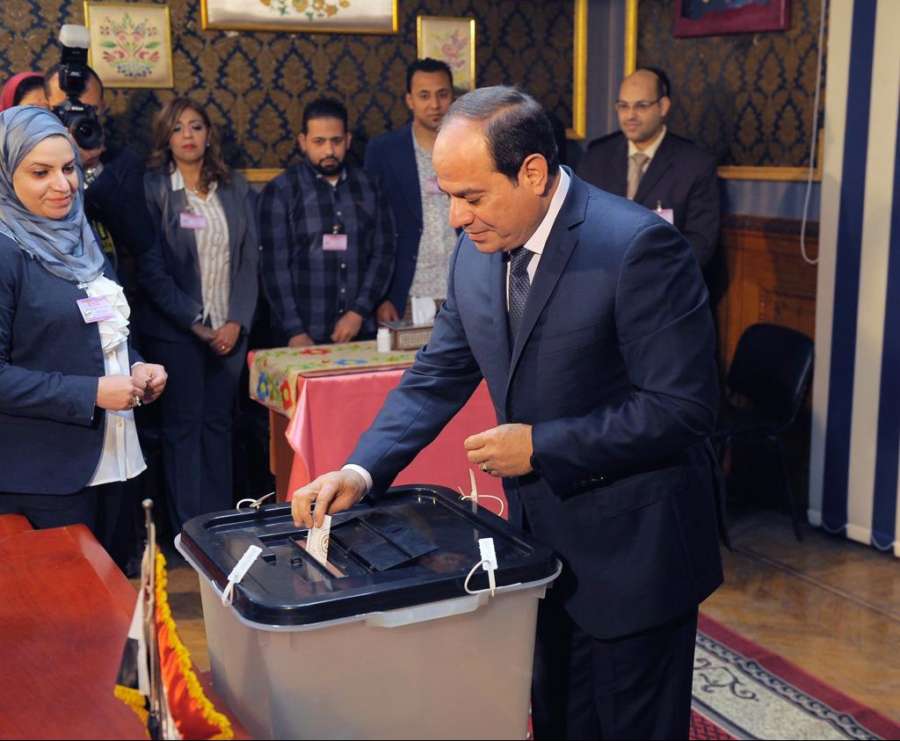 Since Morsi's ouster, Egypt has been suffering terrorist activities that killed hundreds of policemen and soldiers as well as civilians, with most of them claimed by a Sinai-based group affiliated with the regional Islamic State (IS) terrorist group.
Meanwhile, the Egyptian security forces have killed hundreds of terrorists and arrested thousands of suspects during the country's anti-terror war declared by Sisi following Morsi's ouster.