Advertisement

Mayor of London Sadiq Khan joins forces with Film London and industry leaders to increase diversity. Major studios HBO, STUDIOCANAL and Film4 among those to pledge support for Film London's Equal Access Network…reports Asian Lite News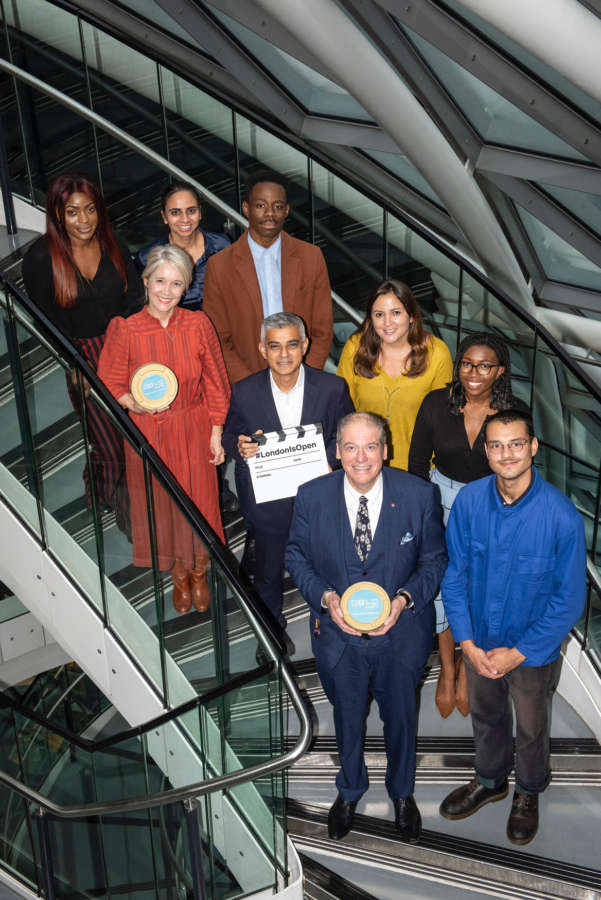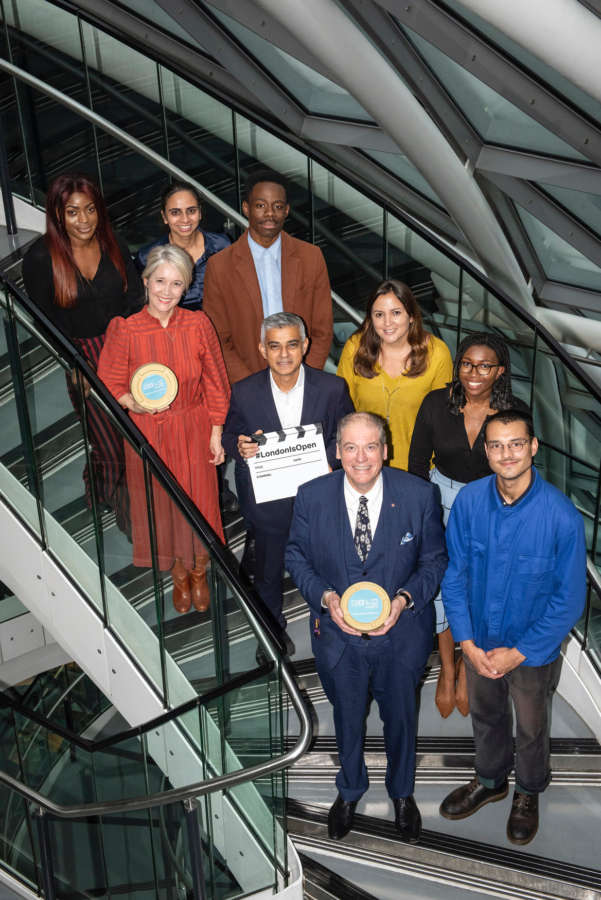 Mayor of London Sadiq Khan and major film industry leaders have teamed up to tackle the lack of diversity in the film industry.
Sony Pictures, HBO, STUDIOCANAL and Film4 are among the list of industry leading organisations that have joined the Mayor in pledging their support for Film London's Equal Access Network, which aims to ensure the capital's screen industries represent the city's diversity.
The Mayor has also announced a £50,000 boost for the work of the Equal Access Network, to help more Londoners from under-represented backgrounds secure paid opportunities working in film and TV, and to encourage employers to take new approaches to recruiting a more diverse workforce.
Ahead of the annual Mayor's Gala at the BFI London Film Festival this Saturday [20 October], Sadiq has committed new funding to enable Film London to grow the reach of the Equal Access Network. The ground-breaking Equal Access Network, launched in January, works to support talented individuals from underrepresented groups into paid roles in the industry and works with employers to improve their recruitment practices.
Figures from a report for the BFI demonstrate that just 3% of production personnel working in the UK film and screen industries are from minority ethnic backgrounds, whilst 20% are women and 5% identify as disabled. In a move to tackle the industry's startling lack of diversity, as well as the rising demand for skills, the Equal Access Network offers career support and bespoke advice to new starter, mid-level and returning employees.
Today's investment by the Mayor of London will enable the Equal Access Network to scale up its work, expanding on its success by recruiting more training providers and employers across London and helping to grow the network's pool to 300 members, getting 180 people into paid work over the next year. The funding will also support an extensive programme of masterclasses, workshops, CV surgeries and mentoring schemes, ensuring that high quality training and skills opportunities go to people from under-represented backgrounds.
The Mayor of London, Sadiq Khan, said: "From the actors and presenters we see on screen, to the directors, producers and script writers behind the scenes, it is vital that our film industry reflects our city. Londoners from all backgrounds should be able to see themselves and their stories on screen. By supporting the Film London Equal Access Network, we can encourage employers to improve recruitment processes and ensure all Londoners have access to the career opportunities the growing film industry provides. I'm delighted that some of the major film and TV companies are backing this initiative and I'd encourage others to follow suit."
Backing the initiative, a host of major industry heavy-hitters have committed to supporting the Equal Access Network. Partners include:
Sony Pictures Entertainment
Working Title Films
Film4
StudioCanal
ITV
Pathe
HBO
The Ink Factory
Two Brothers Pictures
Playground
Anton Corp
Objective Media Group
Altitude Film Entertainment
Bankside Films
SunnyMarch
Rocket Science
Michelle Kass Associates
These partners will each provide one or more of the following: paid internships for new starters from the talent pool; returnships for parents/caregivers re-entering the industry; speakers and mentors for masterclasses, learning and networking events; and a commitment to interview candidates from the network for all entry level and junior-level positions.
Adrian Wootton OBE, Chief Executive of Film London and the British Film Commission said: "London's screen industries are a phenomenal global success and we are determined to ensure they stay that way. To maintain our world-beating position we must invest in a diverse creative workforce for the future, attracting the best and brightest talent from communities across the capital that truly reflect the city itself. At a time when there is much discussion about diversity and inclusion, I am delighted that both the Mayor of London and this incredible roster of such high calibre industry partners are working with us on the Equal Access Network to support and deliver a highly practical and pragmatic response, leading by example at the forefront of change. With such investment and commitment we are looking forward to securing more paid opportunities in film, TV and post-production than ever before."
Alongside the Mayoral support, Film London has also been awarded funding by the ScreenSkills High-end TV Skills Fund to deliver a new, nationwide Returnship programme for the post-production and VFX sector for High End TV. Following the success of last year's inaugural scheme, eight selected parents and carers who have had a career break and who are looking to return to work in the sector will be re-trained and assigned paid placements at leading companies including Milk VFX, The Farm, Molinare, DNEG, Blue Bolt, Outpost and Freefolk.
Kaye Elliott, Director of High-end Television at ScreenSkills, said "ScreenSkills' role is to support skills growth in the screen industry from new entrants to those advanced in their careers across the UK. This includes support for those wishing to return to the industry after a career break. The pace of technological change in VFX and post-production creates particular problems for parents or carers returning to work in these areas, so we hope this programme will offer constructive help for them."
Since the launch of the Equal Access Network, the initiative has provided training and opportunities for over 250 participants with the network comprising 159 female members and 163 BAME. In addition to providing paid opportunities, the scheme has acted as a launch pad for participants, with alumni securing further paid work within the industry as a direct result of their membership of the network. Successes have included ongoing positions within The Ink Factory, Two Brothers, London Stock Exchange Group's studios, Film London, Anton Corp and Michelle Kass Associates.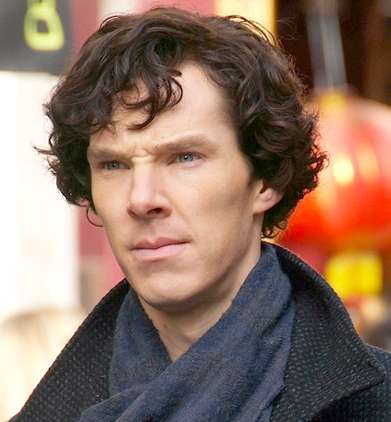 Mariamu Fundi, who is undertaking a marketing internship at the Ink Factory for 6 months as part of the scheme, said: "I was connected to the Film London Equal Access Network at a very daunting time in my life. Having just graduated I was unsure how I would get into the industry. Being part of the network changed my life beyond what I imagined. I now have the contacts, the skills and most importantly the confidence to pursue my dreams."
Demonstrated year on year – and just last week by the publication of a new independent report, Screen Business – the UK is at an all-time high for inward investment, displaying outstanding growth. Last year, major international film and high-end TV generated £2.37bn in inward investment spend and London and the UK are working to successfully meet increasing demand, deliver world-class skills, talent and technical expertise. With planned expansions and development of infrastructure across London the opportunities are endless and more so than ever there is a need to invest in the capital's creative workforce, addressing the risk of a skills shortage to continue reaping dividends both for the economy and for industry. Significant initiatives such as the Equal Access Network and the recently launched London Screen Academy, which will open in September 2019 founded by Working Title Films, Heyday Films, EON Productions and producer Lisa Bryer, working closely with Film London and other established industry bodies, will provide essential resources to champion inclusion and meet this challenge.
Tim Bevan, Co-Chairman of Working Title Films said: "I am delighted that Working Title are supporting this important initiative and that Film London's Equal Access Network will be working with us and our partners at London Screen Academy to develop opportunities and demonstrate our industry to be truly joining up to address challenges around inclusion."
Waqas Ali, Head of Human Resources at STUDIOCANAL said: "We are delighted to partner with Film London and Equal Access Network to ensure that STUDIOCANAL, and indeed the wider industry, invests in talented individuals from under represented communities. We fully support this initiative and look forward to welcoming new talent to our Kings Cross headquarters in the coming months. We must continue to address inclusion and this is a fantastic way to headline and continue this important conversation."
Ian George, Sony Pictures Entertainment's Managing Director of Theatrical Releasing for UK and Ireland said: "supporting the Equal Access Network is part of Sony Pictures' drive to find and nurture talent in all its forms. We want to ensure diverse voices are heard, and people feel valued and included. Together, we can open up the film and TV industry so that everyone can see themselves represented and encourage others to want to work with us."
Angela Jain, Managing Director of ITV Studios Entertainment said: "in the creative businesses is one of the most rewarding career options there is and it is incumbent upon us all to tackle the lack of diversity. We need to talk more directly to under-represented communities. So I am delighted that ITV is partnering with Film London on a series of masterclasses to inspire, excite and encourage the next generation of talent."
Jay Roewe, Senior Vice President, HBO Productions said: "HBO is committed to bring new and diverse talent onto all our productions and we cannot do it without partners like EAN. We look forward to bringing more HBO productions to the UK and investing in their next generation of talent."
Sue Bruce-Smith, Deputy Director for Film4 said: "The Equal Access Network is an excellent initiative and it makes complete sense to use Film London's on the ground connections with people looking for opportunities in the industry. We have already directly benefitted from it to expand our pool of candidates for recent positions within Film4."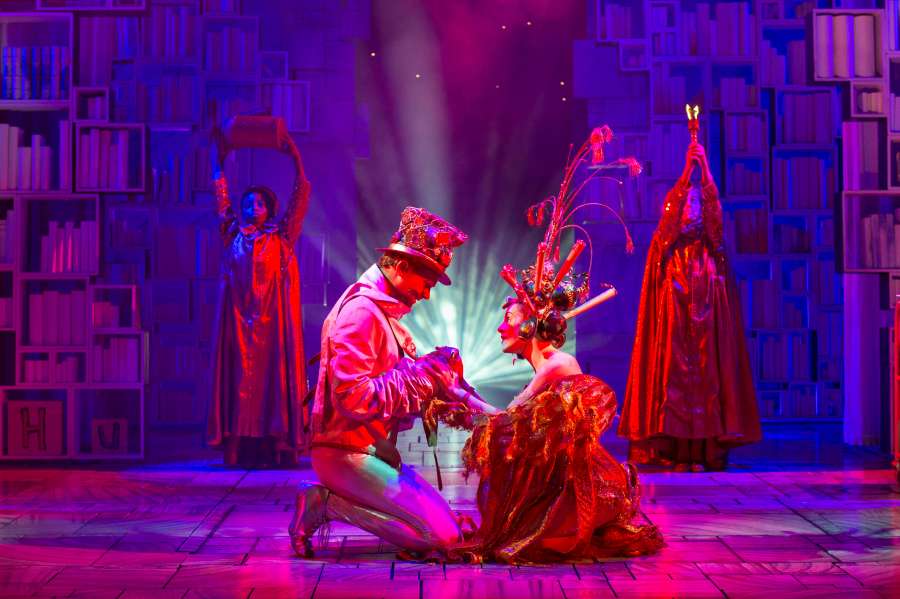 Simon Cornwell, co-founder of The Ink Factory said: "We are proud to be associated with Film London's Equal Access Network: on top of being an essential and worthwhile cause, we have seen brilliant talent coming through the initiative to work with us, who've made a real contribution to our company."
This announcement comes during the 62nd BFI London Film Festival, for which the Mayor of London and Film London provide funding for the industry programme to support the development of new and emerging filmmaking talent and to continue promoting the capital as a global production centre. The Mayor of London will present The Mayor's Gala at the festival on Saturday 20 October, featuring Matthew Heineman's A Private War. Film London productions will be showcased tonight with Microwave feature film Mari receiving its premiere, having already gained significant interest and press attention in the run up to the festival. The London Calling shorts programme, also tonight, will screen a selection of new Film London shorts from some of the capital's most exciting upcoming filmmakers. Film London short The Field has been selected for the Short Film category, showcased and announced on Saturday 20 October. In support of these achievements, Film London will also sponsor tonight's New Talent Reception at BFI Southbank in partnership with BFI NETWORK.