Advertisement

Prime Minister Narendra Modi's first day of his London visit ends with an interactive session with the Indian diaspora in London. In the mega event titled "Bharat Ki Baat, Sabke Saath," Modi answers questions asked by people from the Indian community, at the iconic Central Hall Westminster….reports Asian lite News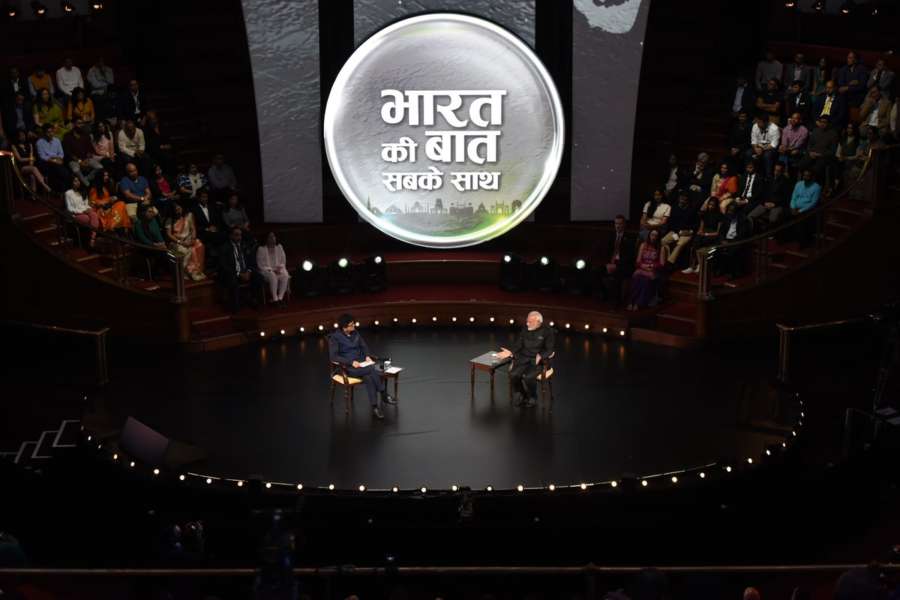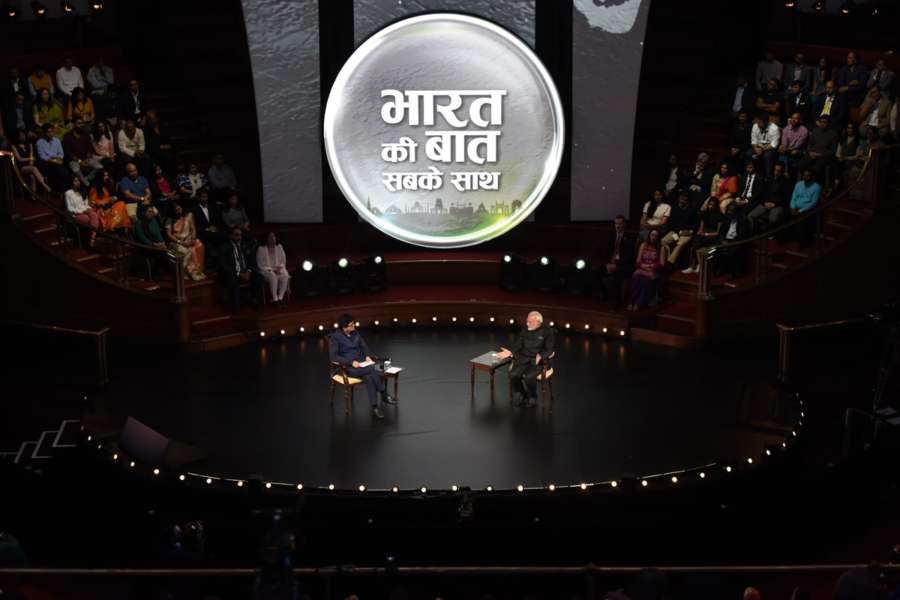 I am a servant of 125 crore Indians
Prime Minister Narendra Modi on Wednesday said that his life at the railway station was about his personal struggles and the person in the Royal Palace here was the 'Sevak' (servant) of 125 crore Indians.
"The person in the railway station was Narendra Modi. The person in the Royal Palace in London is the Sevak of 125 crore Indians," said Modi during an interactive session at the Central Hall in Westminster when he was asked about his journey from a railway station to the palace here.
"My life at the railway station taught me so much. It was about my personal struggles. When you said Royal Palace, it is not about me but about the 125 crore people of India," he said.
"The railway station is a special part of my life as it made me go through the struggles of life from being a common man to the Prime Minister of India.
"People are equivalent to Gods in a democracy and if they wish even a tea-seller can become their representative and shake hands at the Royal Palace," he added.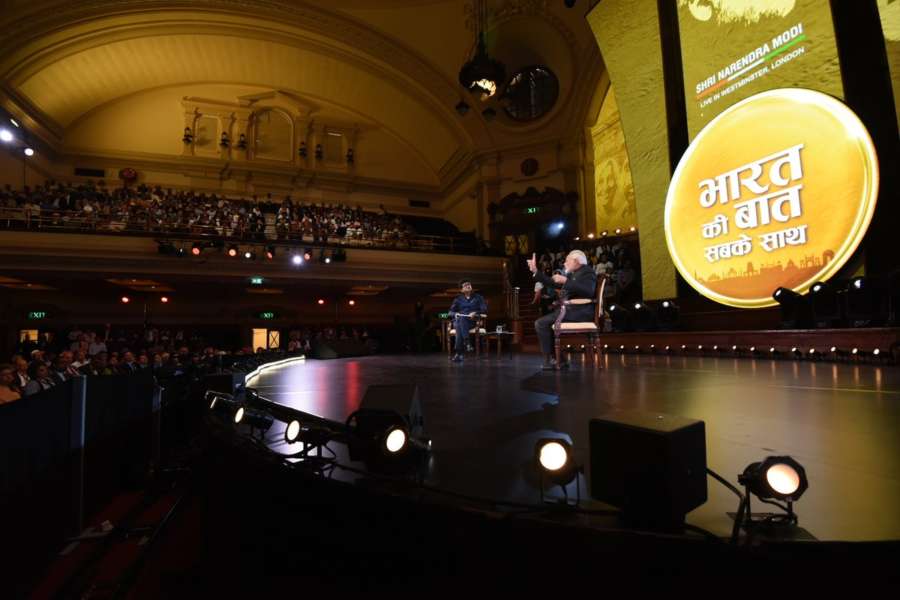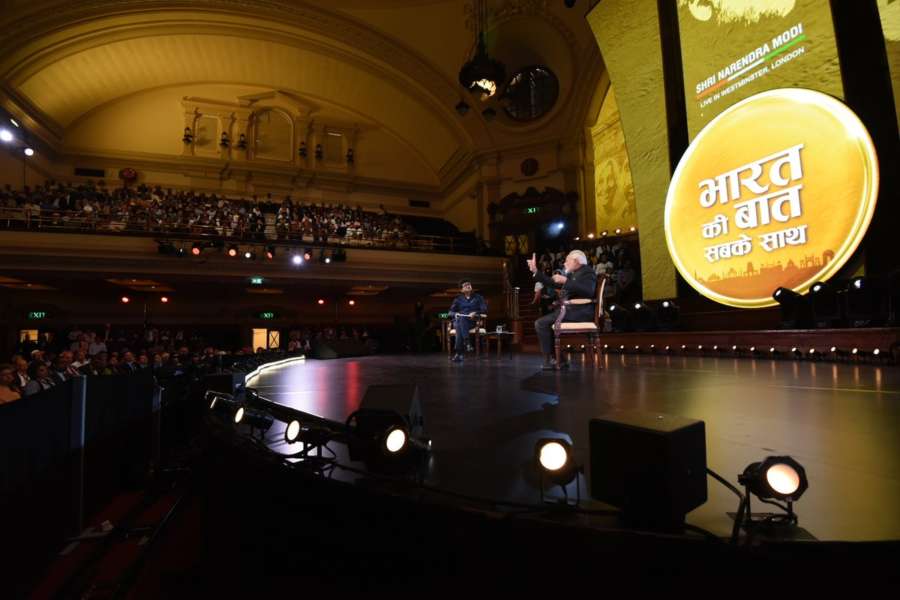 40 lakh senior citizens gave up railway concession
Over 40 lakh senior citizens have voluntarily given up the concession in reservation of railway tickets, Prime Minister Narendra Modi said on the interactive session.
He said all this was achieved only by giving an option to the senior citizens in the reservation form to forego this subsidy.
"In India, there is a railway ticket concession for the senior citizens. I told officers to give an option to them to forego the concession in the reservation form if they wish to," Modi said at the 'Bharat Ki Baat, Sabke Saath' diaspora event in London.
He said that neither did he make it mandatory nor did he make any appeal to the public to let go of the concession.
"And yet, till now, over 40 lakh senior citizens traveling in air conditioned coaches have voluntarily given up the subsidy.
"Had I made a law to enforce this, there would have been wide protests," he said.
The Prime Minister said that earlier he had made an appeal to the public to give up the LPG subsidy if they could afford it.
"So far, 1.25 crore families have gave up the gas subsidy," he said.
"There is no dearth of honest people in the county. It is our work to understand the potential of our people."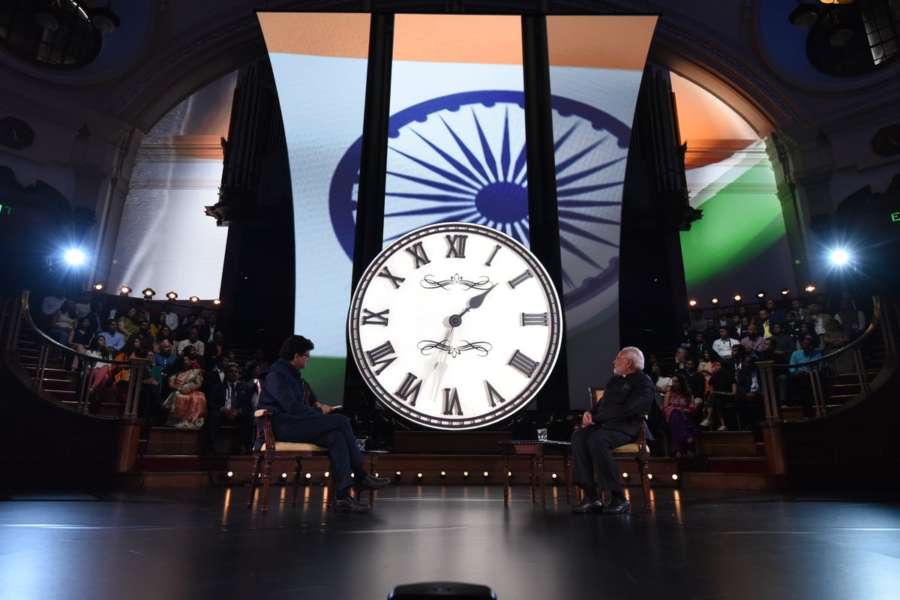 Don't politicise rape
With multiple rape cases of minor girls sparking nation-wide outrage, Prime Minister Modi said there should be no politics over the issue.
At the 'Bharat Ki Baat, Sabke Saath' diaspora event in London, Modi said it's painful when a small girl is raped.
"A rape is a rape. How can we tolerate this exploitation of our daughters?
"But can we compare the number of rapes in different governments? We cannot say there were this many rapes in our government and that many in yours. There cannot be a worse way to deal with this issue," he said.
Calling it the evil of not just the individual but also of the society, the Prime Minister said people need to teach their sons to treat girls with respect.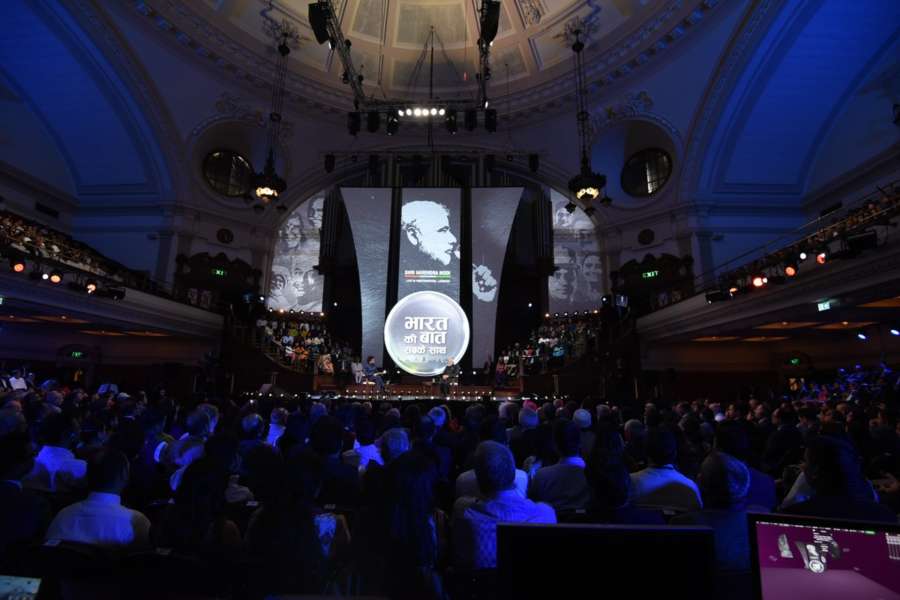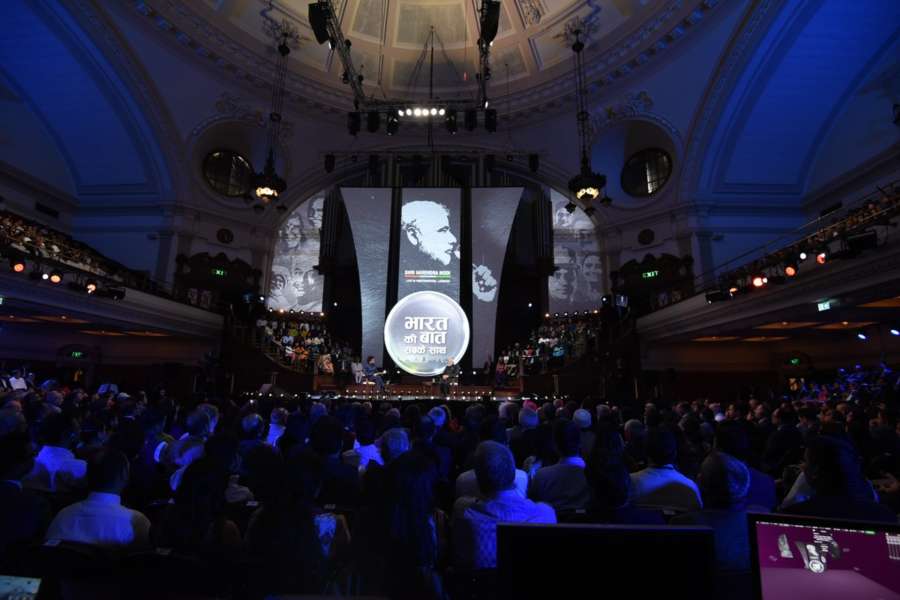 He said the cases of rapes was a cause of concern for the whole nation and one should remember that the one "committing the sin" is someone's son.
"That's why I presented this issue from the Red Fort in a new way. I had said that if a daughter comes late, parents ask where had she gone and why. Whom did she meet?
"Everyone asks their daugthers, but you should also ask your sons where had they been," Modi said.
The Prime Minister's remarks came as his government faced criticism for increasing incidents of rapes of minors especially after an 8-year-old girl was gang-raped and killed in Jammu and Kashmir's Kathua district.