Advertisement

The double whammy is staring at Imran Khan's face as his government has been unable to put its act together whether it is ensuring the safety and security of minorities or whether it is the question of stopping UN designated dangerous terrorist entities like Lashkar-e-Taiba (LeT), Jaish-e-Mohmmad (JeM), Haqqani Network (HN) and the Taliban affiliates from raising and transferring funds….writes Dr Sakariya Kareem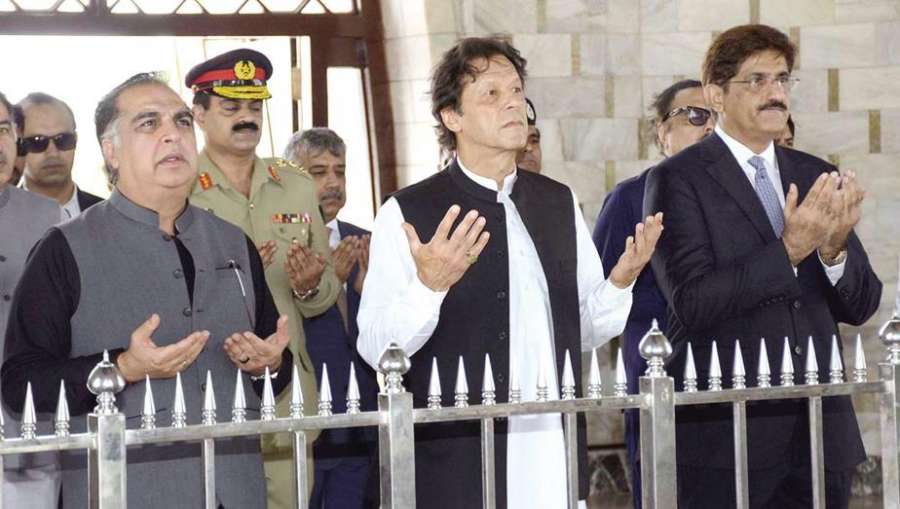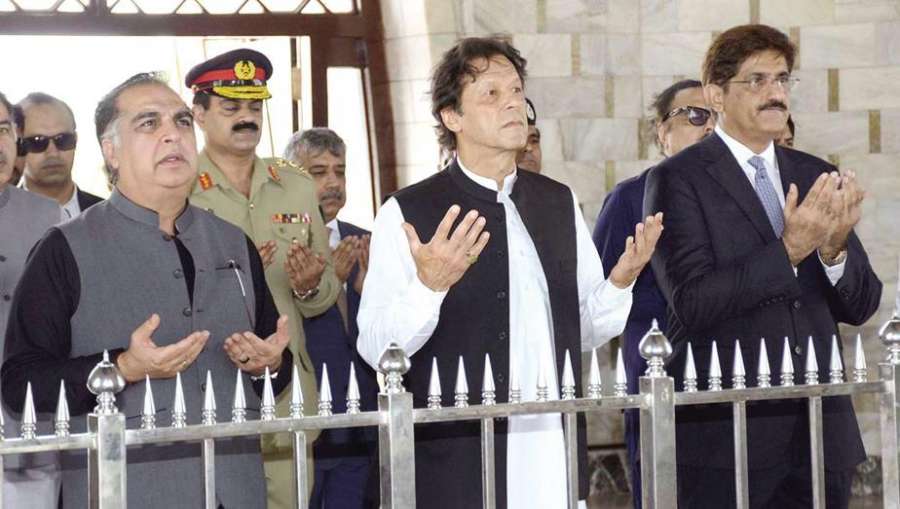 Imran Khan's talk of 'peace with India' does sound incredible. He owes his position to the army and the de facto rulers do not agree with him going by what the General and his spokesperson have been saying against India.  Otherwise his government could have taken action against the mastermind of the Mumbai terror attacks of 2008, Hafeez Saeed of Lashkar-e-Toiba (LeT). Well, Imran has just admitted that Pakistani militants were responsible for India's 26/11. It is a lip service. His predecessor Nawaz Sharif also said so. Such confessions are neither here nor there as long as Pakistan remains unwilling to proceed against Saeed.  The LeT supremo is Pakistan's invaluable asset in the proxy war against India and the Pakistani Army would not like to allow any civilian government to render him ineffective.
This narrative brings up the reality that Prime Minister Imran Khan's desire to ease tensions with India is not because of a change of heart but because of some tactical considerations.  What could be these considerations? There are two dangers lurking on the horizon. As the public face of his country, it is his duty to rescue Pakistan from these dangers. While one danger comes directly from the US, the other carries American imprimatur.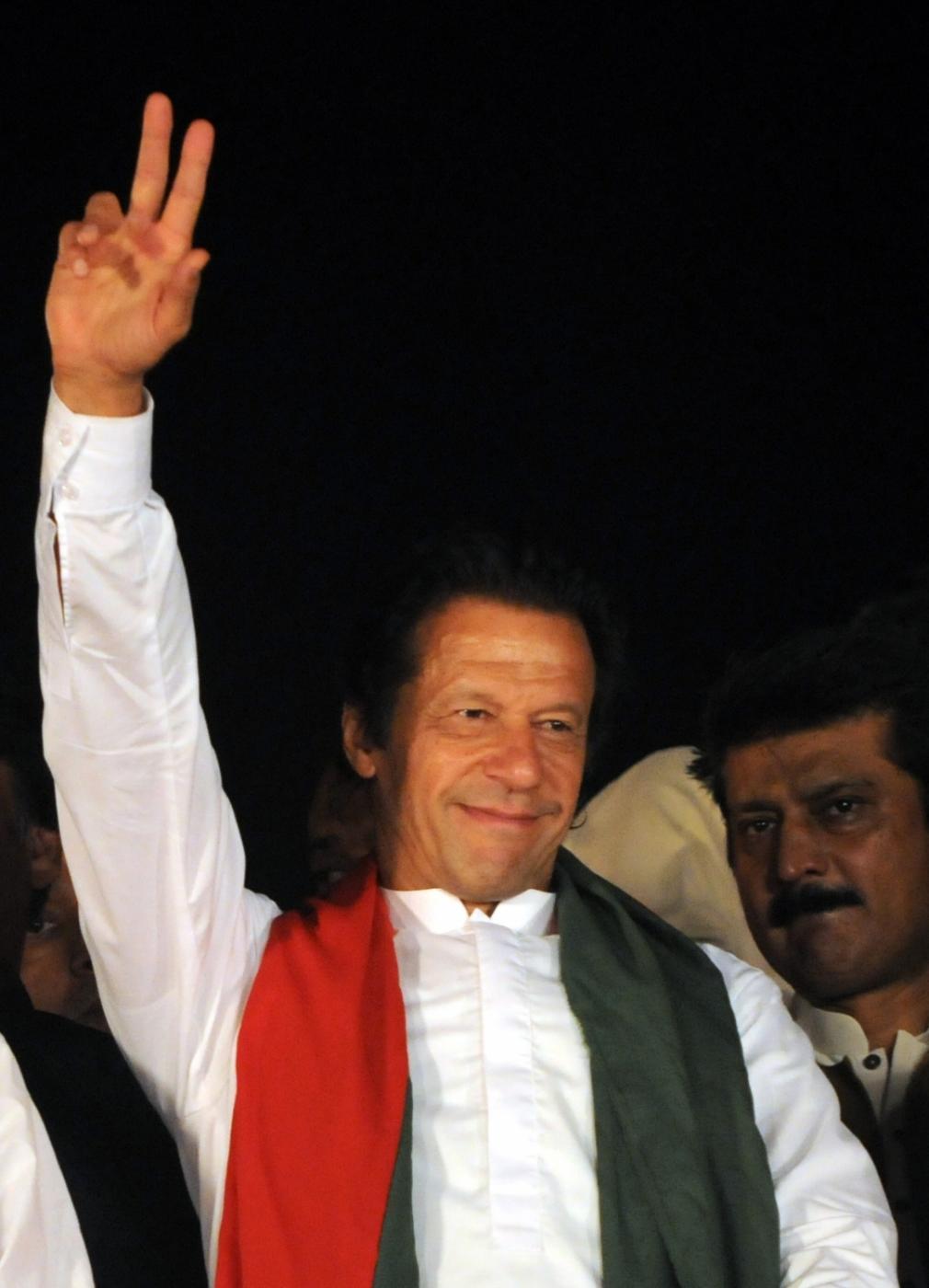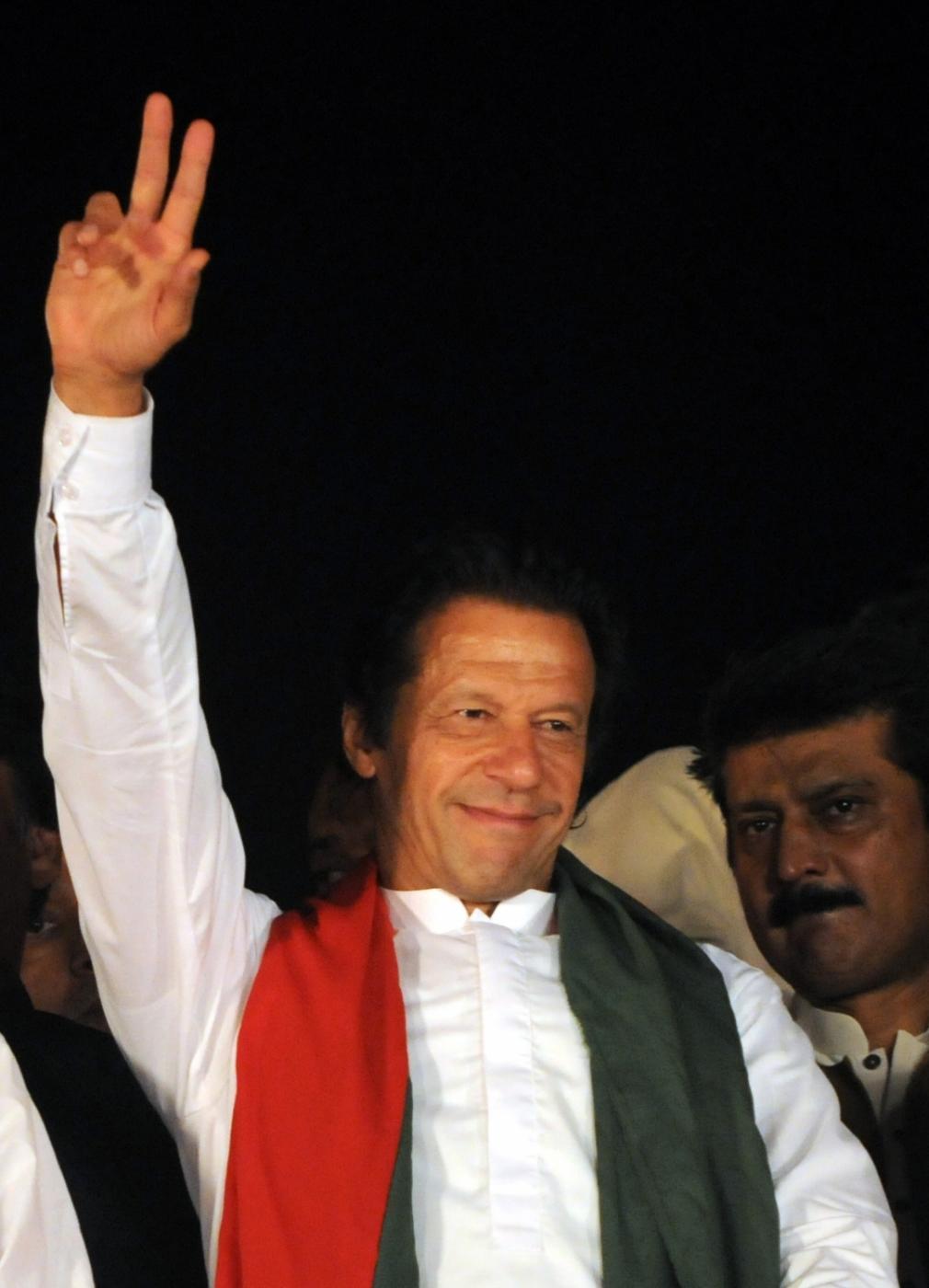 There is pressure on the Trump Administration to elevate Pakistan to the status of "Countries of Particular Concern" (CPC) for severe religious freedom violations. The State Department had placed Pakistan under a Special Watch List (SWL) last year saying that the Sunni majority nation engages in or tolerates severe violation of religious freedoms. From SWL to CPC is a small step that can happen any time in early 2019, and it would be akin to putting Pakistan in the dog house. In fact, the placement on CPC list will be much worse than being placed under the Black List of nations indulging in money laundering and terror financing.
The double whammy is staring at Imran Khan's face as his government has been unable to put its act together whether it is ensuring the safety and security of minorities or whether it is the question of stopping UN designated dangerous terrorist entities like Lashkar-e-Taiba (LeT), Jaish-e-Mohmmad (JeM), Haqqani Network (HN) and the Taliban affiliates from raising and transferring funds.
Pakistan was required to put in place by June this year a legal regime to combat money laundering and terror financing. It failed to do so and Groupe diction financiere, (GAFI), also known as the Global Financial Action Task Force, (FATF), placed it on its Grey List and handed over a 27- point action plan to avoid the Black List. Two of the action points are directly related to the issue of seizure of real estate assets of terror outfits. And Pakistan must deliver on at least ten points of the action plan by January 2019. Even as the clock is ticking, Imran Khan Government is at sixes and sevens.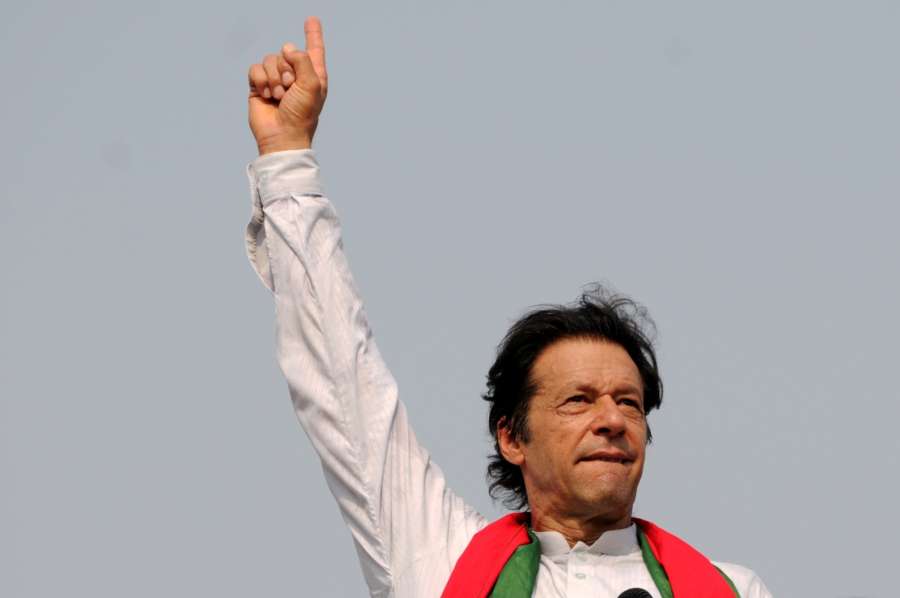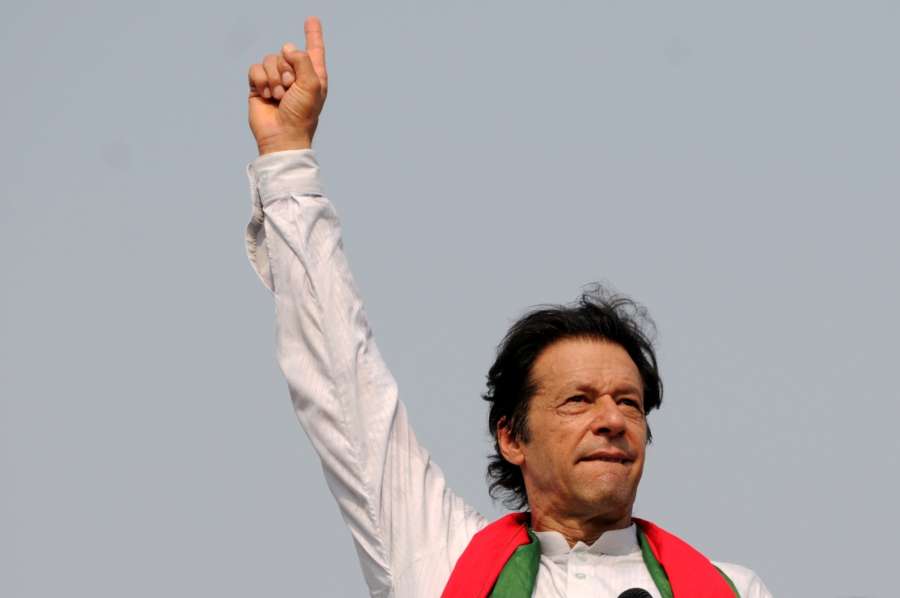 "A meeting of the Financial Action Task Force (FATF) is just weeks away but Pakistan is still grappling to cope with a critical deficiency in its legal regime that could leave a question mark over the country's demonstrable capacity to seize properties of terrorist organisations",  The Express Tribune reported on the front page on Dec 6.The daily added that Imran Khan Government hopes to survive this threat by invoking a 1948 law that allows the government to give effect to any decision of the UN Security Council (UNSC).
Will the FATF buy Imran Khan's arguments? His predecessor government of Pakistan Muslim League-Nawaz (PML-N) had its doubts. So it promulgated the Anti-Terrorism (Amendment) Ordinance, 2018 to address the legal deficiency over terrorism financing risks.Imran government, however, allowed the ordinance to lapse. Naturally, therefore, he will have some explaining to do if Pakistan is to duck the Global Financial Black List.
Luck appears to desert Pakistan when it comes to religious freedoms, however. The US Commission on International Religious Freedom, (USCIRF), has been asking the   State Department to designate Pakistan as a CPC. Its chairman Daniel Mark is an unrelenting critic of Pakistan's religious discourse. "Given the strong stance that President Trump has taken on Pakistan recently, the failure to designate Pakistan as a CPC this year comes as a surprise and disappointment",  he said, while releasing the USCIRF 2018 annual report in April. He pointed out that "Pakistan continues to harass its religious minorities, has state-sanctioned discrimination against groups such as the Ahmadis and tolerates extra-judicial violence in the guise of opposing blasphemy".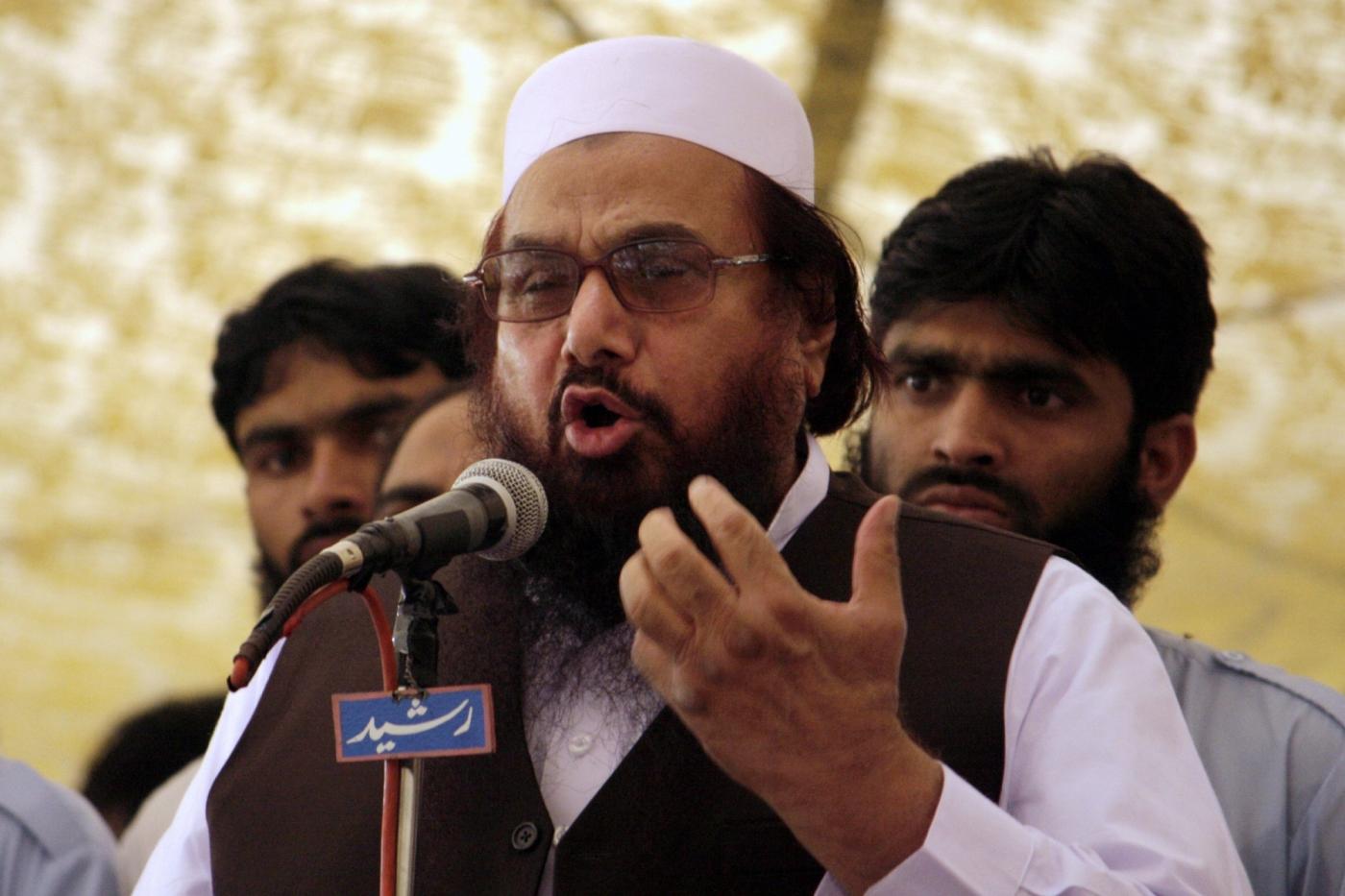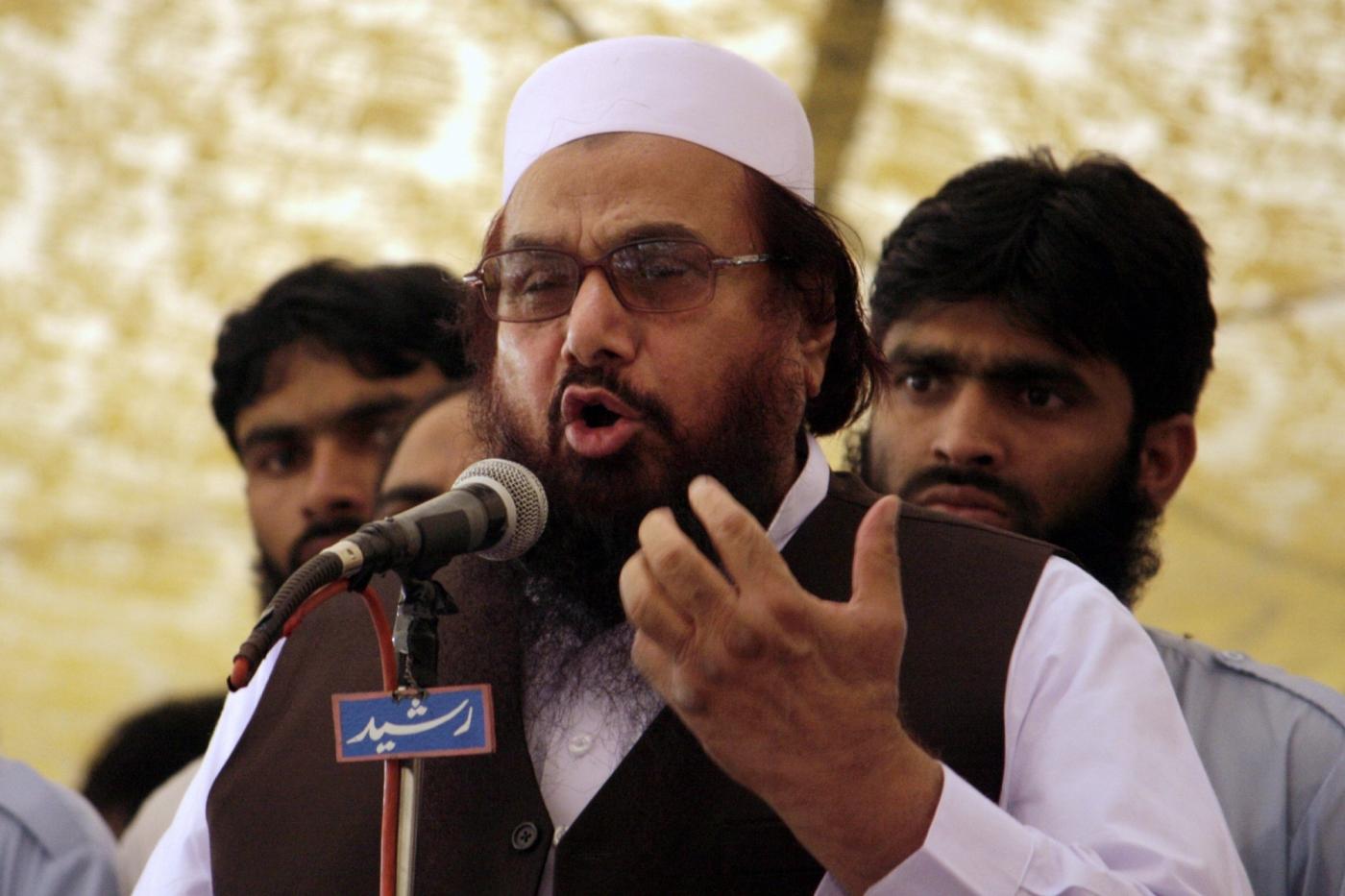 The Aasia Bibi blasphemy case and its aftermath that has seen the Imran Khan government go into multiple spasms have injected a new urgency to heed Mark's case against Pakistan. His colleagues on the USCIRF, Commissioner Rev Johnnie Moore and Vice Chair Gayle C Manchin have been decrying what they term as weaponisation of religion in Pakistani politics.  To their delight, Imran placed himself on their firing line in the run up to his election as Prime Minister in July (2018) itself. At the height of electioneering, he threw his weight behind blasphemy laws in order to get endorsement from far right Islamist parties like Allah-o-Akbar Tehreek, and the Tehreek-e-Labbaik Pakistan, (TLP).
Observers do not see much difference between Tehrik-i-Taliban Pakistan, TTP and TLP. 'Different labels but similar ideology', says political commentator Syed Talha Shah in a recent op-ed post on Daily Times of Lahore (Nov 21, 2018).  So much so, Imran's hardline on blasphemy laws further marginalized Pakistani Christians, and minority Ahmadi Muslims.
Interestingly, as Prime Minister, one of his first acts was inducting noted economist, Asif Mian in his Economic Advisory Council (EAC). London based Asif is an Ahmadi, and TLP supremo Khadim Hussain Rizvi orchestrated a nation-wide outcry. Imran Khan quickly rolled back the appointment to the dismay of liberals at home and abroad. "The Prime Minister has constantly played footsie with religious/extremist elements and now at the first 'bark' from the right wing and the bigots and obscurantists he backs down with hardly a whimper", columnist  Khusro Mumtaz wrote in The News International  (Nov 19).
More than the Asif Mian sack order, what followed the Supreme Court order in the Aasia Bibi case is bizarre, to say the least.As the apex court saved the Christian mother of five children from gallows on trumped up blasphemy charges, Imran welcomed the judgement but when Khadim Hussain Rizvi and co hit the streets with violent protests, his government quickly negotiated an end to their strike on their terms.
Expectedly, the capitulation earned him the wrath of liberals, who pump primed the spectre of CPC tag.  A quick U turn followed, Rizvi followers were rounded up in a grand spectacle. Yet, all of them were released without much ado.The poor lady, Aasiya Noreen, better known as Aasia Bibi, is made to languish at an undisclosed place while her husband and lawyer have managed to sneak out of Pakistan. The threats of the TLP appears to have made the Supreme Court of Pakistan to become silent on the issue of Aasia Bibi.
It may sound odd but Aasia Bibi has become a test case for Pakistan. Her destiny will speak to Pakistan's future. In the meantime, Pakistan's internal sovereignty remains vulnerable to the growing popularity and street power of right-wing Islamist groups, according to Umair Jamal, the Lahore based correspondent for The Diplomat.
The likes of TLP have undermined the ability of the state to implement its writ when it comes to religious freedoms and minority interests. And have made Pakistan a fit case for CPC tag notwithstanding Imran Khan's U-turns and his talk of peace with India to appear as the most trust worthy anchor in a state that remains in a perpetual denial mode.