Advertisement

Artist Rekha Rodwittiya, whose art is "free, feisty, feminist and more" and yet is the "everyday woman", consciously placed the female figure at the centre of her work "as an endorsement of female victory"…reports Asian Lite News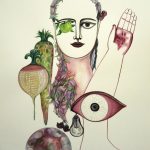 An ongoing exhibition here looks back at her repertoire that celebrates collective female histories — and alters the politics of the gaze that rests on women.
Rodwittiya's exhibition, "Rekha@Sixty: Transient Worlds of Belonging", at the Sakshi Gallery, explores the ideas of womanhood. It does so through the autobiographical lens of the artist, who positions the female form in her work as unrelenting.
"I see the female figure as being emblematic of being a life-giving force through the centuries. The unflinching gaze and the frontal posture of the female protagonist demands that the viewer is obliged to participate and engage with her presence," the 60-year-old artist told IANS in an email interview.
"Stark and arresting in demeanor, these figures with their unrelenting gaze stand… free, feisty, feminist and more."
In response to a popular statement made by art historian John Berger on the gender dynamic in artworks — "Men act and women appear" — Rodwittiya said she abhors the "gaze that suggests consumption" and that her attempt is to bring out accountability in the gaze.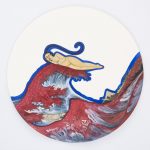 Calling herself a proud feminist, Rodwittiya rewinds her life for one to better understand the personal politics that governs her art.
She recalled the nights she spent as a child, listening to her mother and aunts talk about their lives "lived with independence and courage to stand up for what they believed in", which became the "lullabies" for Rodwittiya's feminist belonging.
With a non-conformist upbringing, "unfettered by restrictive boundaries of community affiliation and religious" diktat, the artist, born in Bangalore (now Bengaluru), knew from the age of five that she would paint.
She said that, when asked how it feels like to be a woman in India, her answer is that she views herself as "empowered" — an inheritance "precious enough to not be squandered".
Through her easily-identified, bold style of painting, Rodwittiya brings alive the ordinary through this lens of the cultural self — something especially visible in her 1995 seminal work "Songs From the Blood of the Weary" created for a Geneva exhibition commemorating 50 years of the United Nations.
"As a feminist, it isn't the theoretical pedagogic that I wish to engage with in my art. My content is culled from the life of the everyday woman… It is through the lives of the ordinary that we best witness any ideology."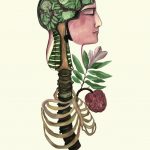 A former student of London's Royal College of Art, Rodwittiya commends the indomitable spirit of women.
"The female figure as a central image is neither accidental, nor arrived at by chance in my work. It is consciously placed as an endorsement of female victory — as a totemic trophy of the self for the self — to reinforce the embodiment of the female spirit as a vital axis to life itself," she explained.
On the #MeToo movement rising to a fever pitch in India, the widely-exhibited artist, who has previously argued on social media that "men from cultural spaces of authority, who have behaved sexually inappropriately with women, (be) held accountable", said the movement is a stage for everyone.
"Power hierarchies of all types must be questioned. The #Metoo movement is everyone's stage to celebrate this emboldened moment of truth and freedom, through stories of survivors, and to work for the change.
"Sexual harassment and oppression must be viewed as criminal acts and legislation (to deal with this) must not only be structured, but also implemented with visible results for all," she stated.