Advertisement

Congress President Rahul Gandhi on Friday said Prime Minister Narendra Modi's "silence" over the rape incidents in Jammu and Kashmir's Kathua and Uttar Pradesh's Unnao was "unacceptable". Two BJP ministers, who had attended a rally in support of the Kathua rape accused, on Friday resigned from the Mehbooba Mufti government….reports Asian Lite News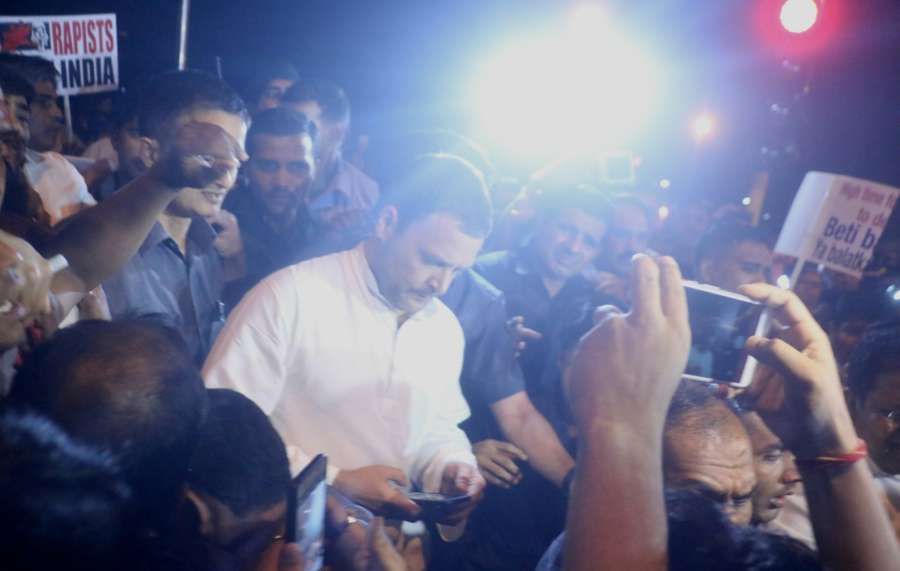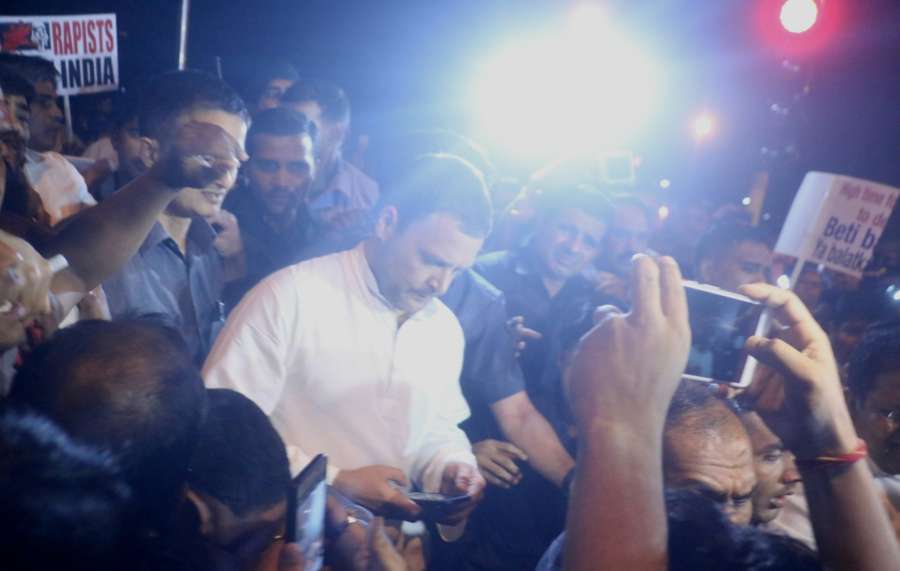 Congress President Rahul Gandhi on Friday said Prime Minister Narendra Modi's "silence" over the rape incidents in Jammu and Kashmir's Kathua and Uttar Pradesh's Unnao was "unacceptable". He prodded him to speak.
Meanwhile, two BJP ministers, who had attended a rally in support of the Kathua rape accused, on Friday resigned from the Mehbooba Mufti government, an official statement said.
Eight people, including the mastermind Sanji Ram, have been charged with abduction, raping and murdering the 'Bakerwal' (nomadic) minor in Kathua's Rasana village in January.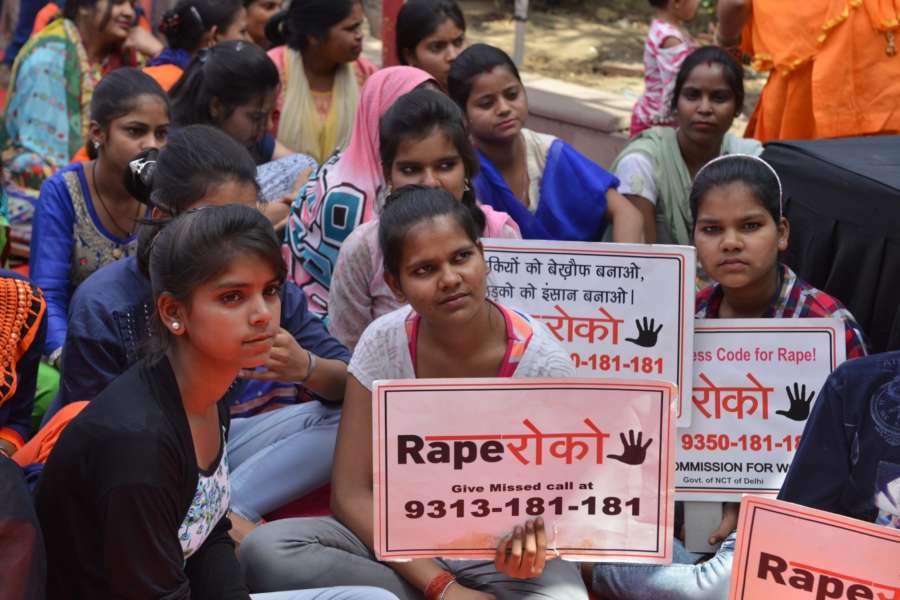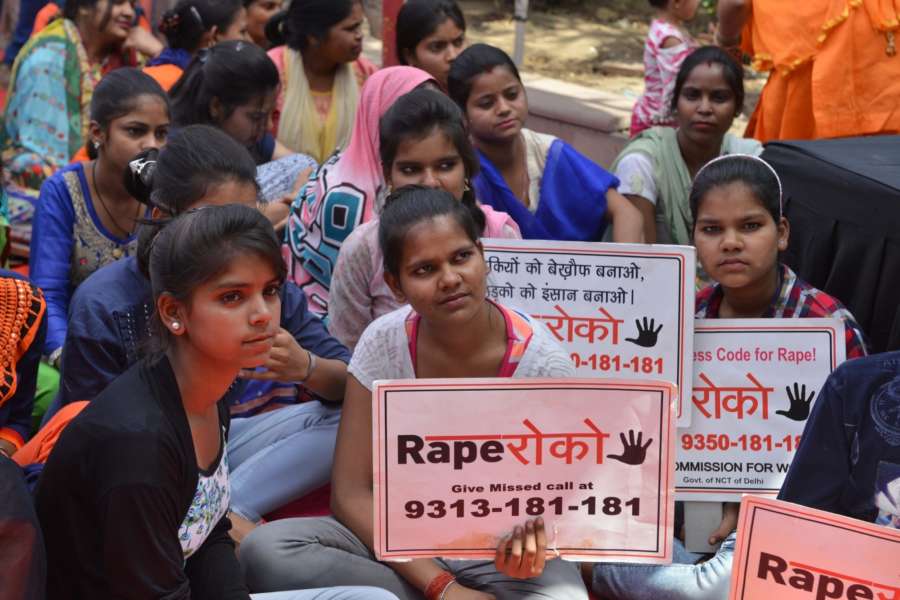 Investigations have revealed that the victim was held in a temple, drugged, repeatedly raped and finally murdered to scare the Bakerwal community out of the village.
Sanji Ram has also been charged with bribing local policemen, including a sub-inspector and a head constable, to destroy vital evidence.
Rahul accused the Bharatiya Janata Party governments in these states of "protecting rapists".
"Mr Prime Minister, your silence is unacceptable. What do you think about the growing violence against women and children? Why are accused rapists and murderers protected by the state? India is waiting. Speak up," Gandhi said in a tweet.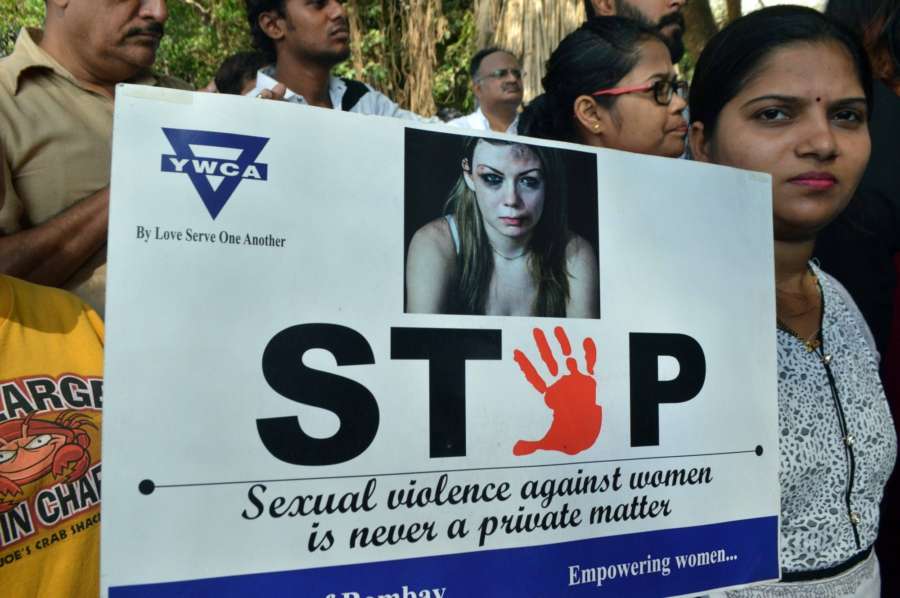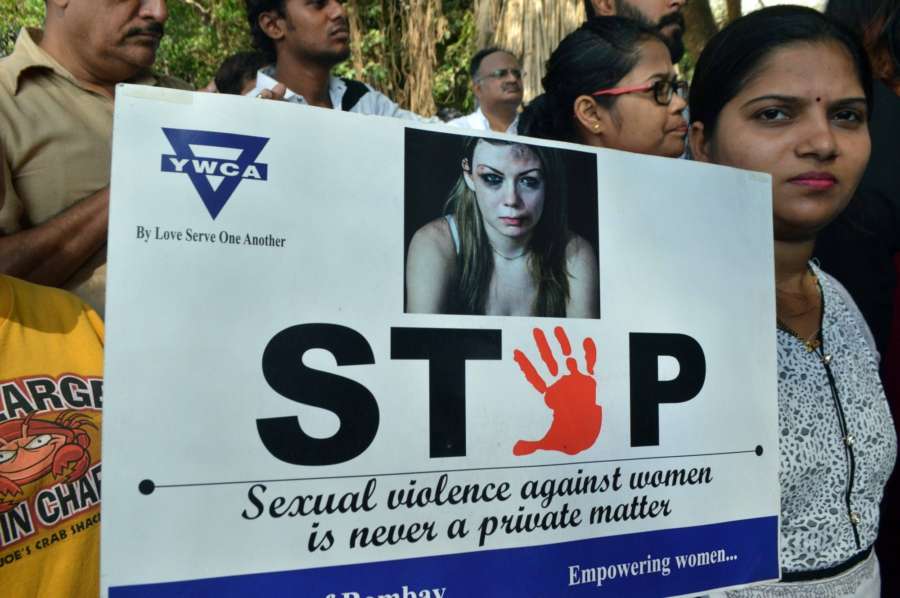 In another tweet earlier, Gandhi thanked people who had taken part in the midnight protest in Delhi against the "slumber" that the Modi government was in and sought justice for the victims.
"Thousands of men and women stood up to be counted in the battle for justice and to protest the rising acts of violence against girls and women.
"I thank each and everyone of you for your support. It shall not be in vain," Gandhi said while attaching pictures of people who participated in the protest.
Gandhi, who had led the protest Thursday night, was joined by his sister Priyanka Gandhi Vadra and her husband Robert Vadra, hundreds of party workers and senior party leaders.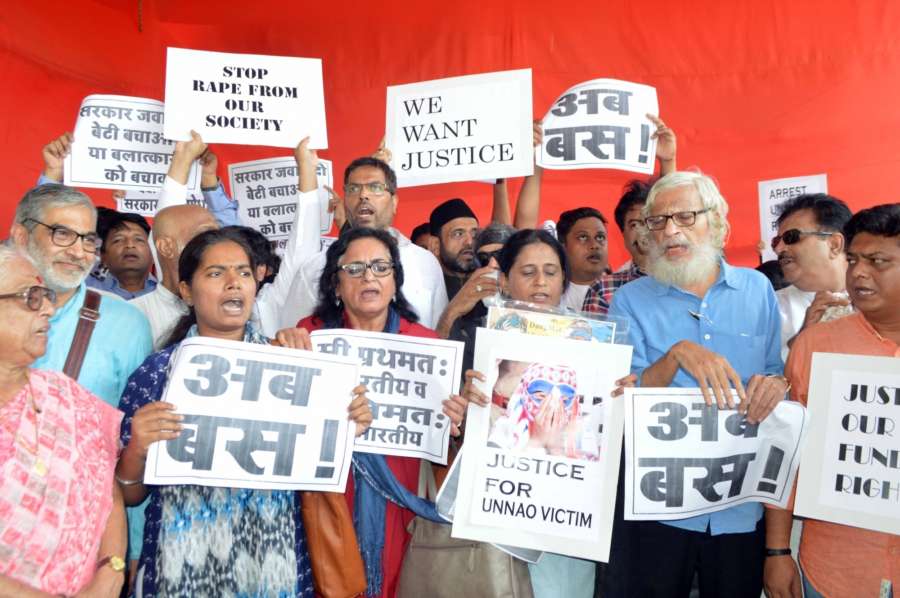 During the protest, Gandhi slammed the Prime Minister over the repeated incidents of violence, rape and murder of women in the country.
"We want the government to take action. Today, women are feeling insecure to move out of their houses. Somewhere a child, a woman is raped, killed and we want that the government should resolve this. The women of the country should feel safe," he had said.
Members of the Muslim community held peaceful protests here on Friday seeking punishment to those involved in the Kathua rape and murder in Jammu and Kashmir.
The protest was held under the banner of Shia-Sunni Muslim Itihaad. People from different localities of Jammu assembled at Talab Khatikha area after the Friday prayers.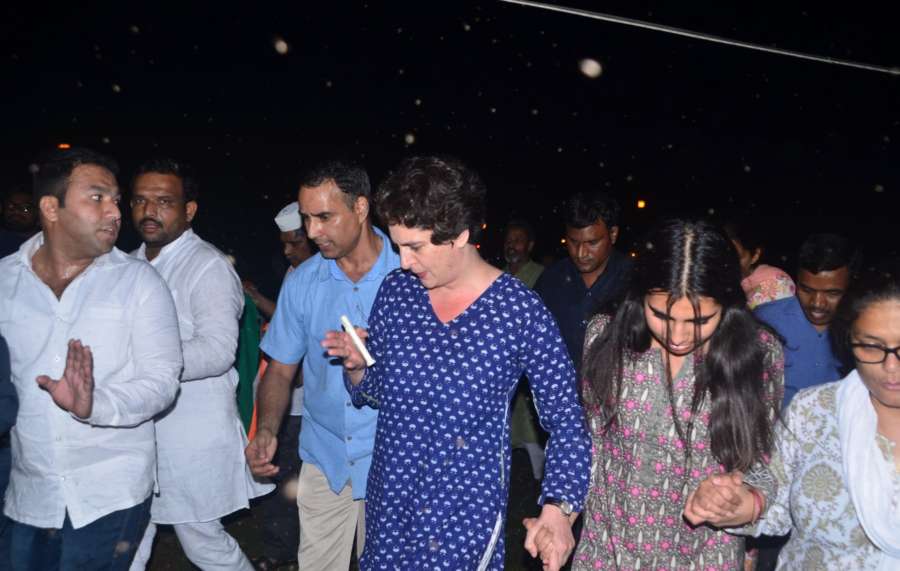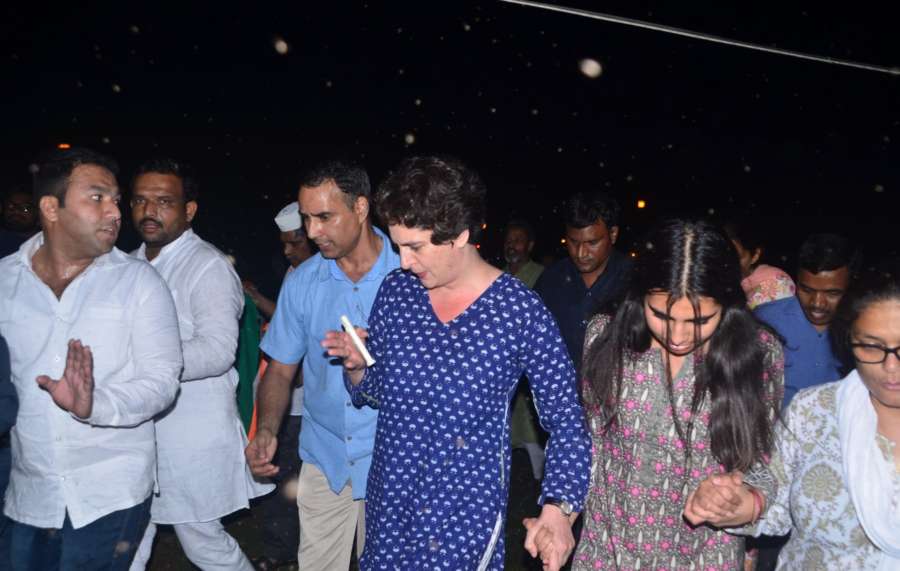 The protesters raised slogans against Kathua and Jammu Bar Associations and demanded removal of Cabinet Ministers Choudhary Lal Singh and Chander Prakash Ganga for taking part in a show of force organised by those ranged against the rape victim.
The protesters said protection of the accused in the heinous crime was an outrage.
Meanwhile, Union Minister Smriti Irani on Friday attacked  Rahul Gandhi in his home constituency here in Uttar Pradesh. She slammed as a farce his midnight march seeking justice for the Unnao and Kathua rape victims.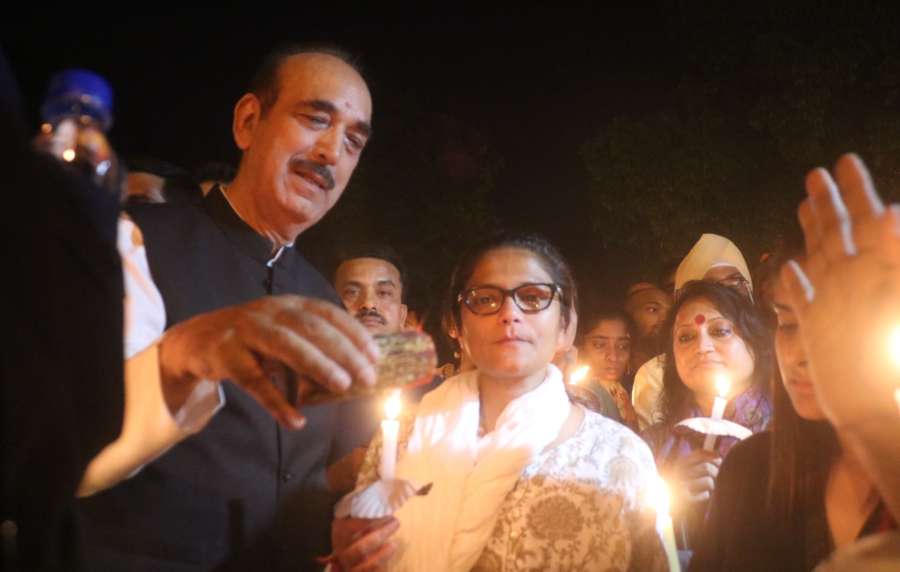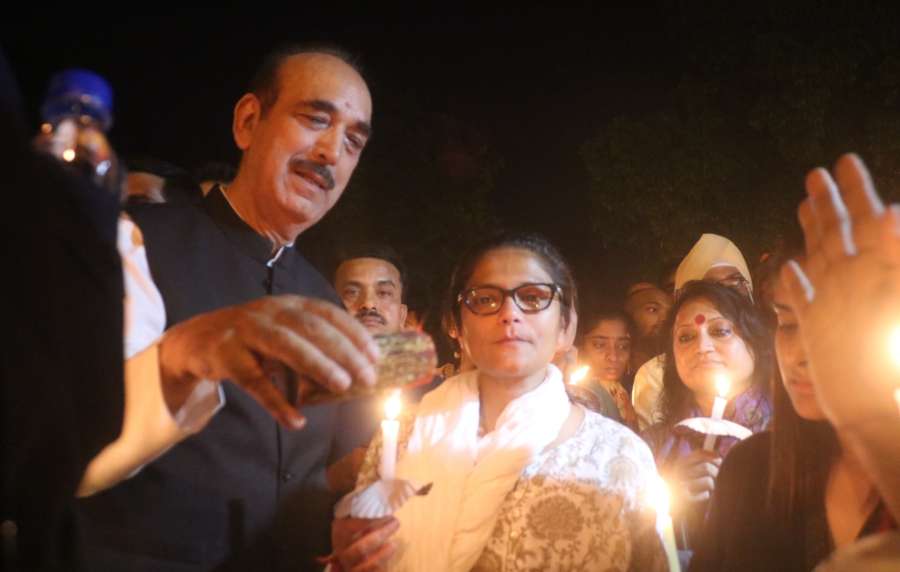 "Rahul Gandhi earlier stood in support of Gayatri Prasad Prajapati. It's just his compulsion to take a stand this time but Amethi knows the truth. I have faith that justice will be provided," the Minister said.
Prajapati, a Samajwadi Party member, was an accused in a rape case of a woman from Chitrakoot. He was arrested and is now out on bail. Prajapati was fielded as a SP candidate for the Uttar Pradesh polls in 2017, when the Congress was in alliance with the party.
The brutal gang rape and murder of an eight-year-old in Jammu and Kashmir's Kathua and the inaction of police in the rape of a 17-year-old in Uttar Pradesh' Unnao involving a sitting BJP legislator has led to national outrage.