Advertisement

Asian Lite columnist Riccha Grrover in conversation with French entrepreneur extraordinaire Cedric Bloch of BRIGIT'S BAKERY AFTERNOON TEA BUS TOUR that serves fabulous afternoon tea with a French twist whilst enjoying the sights and landmarks of Central London!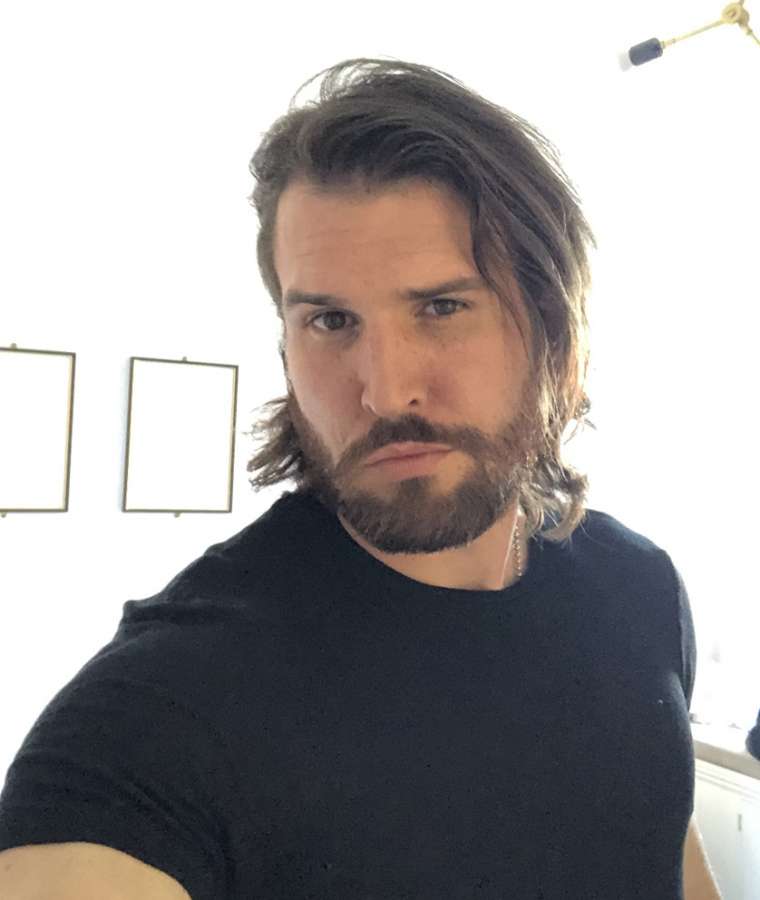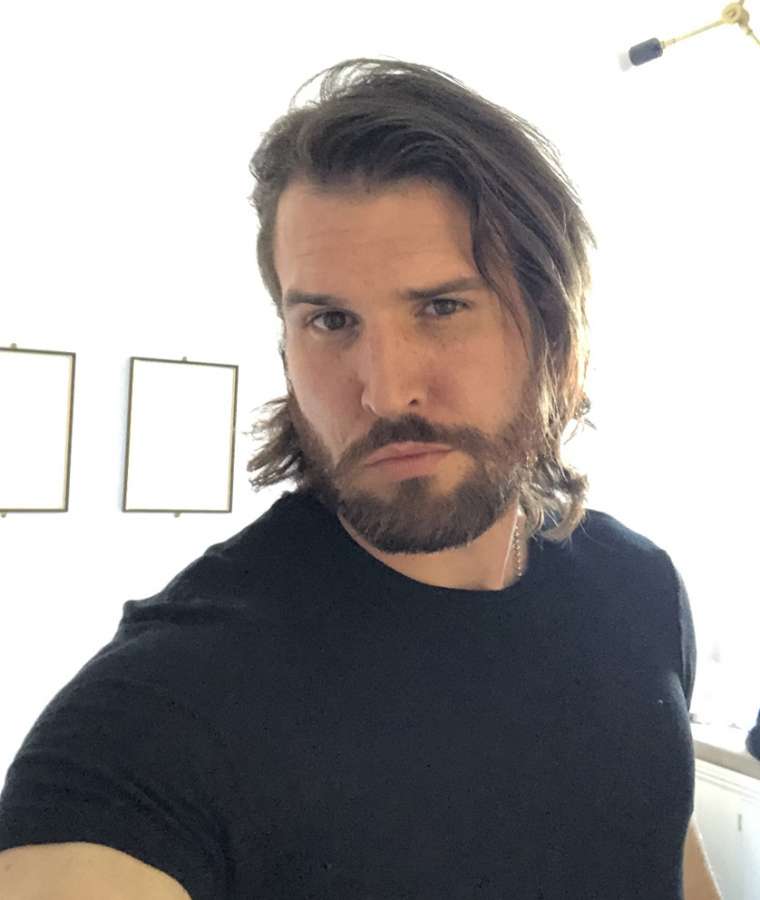 Following his parents Brigitte and Philippe in London in 2008 who were in the hotel and F&B industry, Cedric Bloch launched Brigit's Bakery in 2009 after having travelled the world for many years. Born in 1987 the French entrepreneur was eager to explore new ways to create a truly unique customer experience.
 His exploration brought him to eBay where he bought a 1960s classic Routemaster red London bus and decided to convert this in an English tea experience touring the major sites of the capital with a French Twist. In 2014, the afternoon tea bus tour was launched.
The company #MakingLondonSmile is very much his attitude to life. He now owns 13 bus and serves more than 6,000 afternoon teas per month.
BRIGIT'S BAKERY'S Afternoon Tea Bus Tour is designed for both Afternoon Tea enthusiasts and also those who would like to immerse themselves in the great British culture.
In conversation with the man himself … Cedric Bloch
RG- what does the brand Brigit Bakery stand for in London? How is it unique it terms of where its pastries and savouries it offers? Tell us about your bus tour that serves afternoon tea? 
CB- Brigit's Bakery, opened their first French Salon de Thé next to the London Eye in County Hall in 2010. They served exquisite French patisseries which quickly became popular with both locals and tourists. In 2014, Brigit's Afternoon Tea Ltd was born; with the purchase of a classic Routemaster, the family struck upon the brilliant idea of serving their fabulous afternoon tea with a French twist, whilst enjoying the sights and landmarks of Central London!
Brigit Bloch and family originate from Paris and in order to replicate the exquisite tastes and essence of France, they employ French patisserie chefs  and oversee the menu selection personally. All the food is handmade daily on their premises in Bermondsey.
RG- Is your afternoon tea menu a fixed one or do you have seasonal specials and varieties too? Do you cater for varying dietary requirements? Where does the menu take its inspiration from? 
CB- Inspired by a combination of a fine English tradition, fused with a delicate French twist, Brigit's Bakery have a selection of dietary option as :
–          the traditional afternoon tea
–          the vegan afternoon tea
–          the vegetarian afternoon tea
–          the halal afternoon tea
–          the gluten free afternoon tea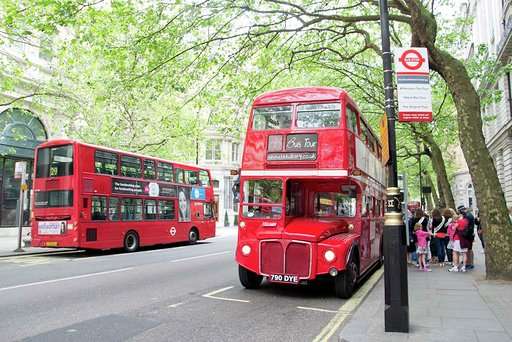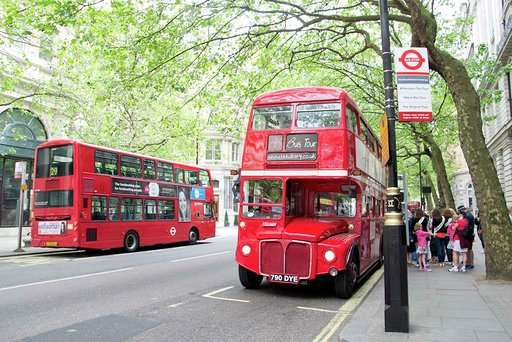 Also for occasion such as the Chinese new year, Valentine's Day, St Patrick's day, Mother's Day, Easter, Halloween and Christmas, Brigit's Bakery offer special menu. Recently, Brigit's bakery launched a Gin lovers bus tour with Slingsby. All the cakes are gin-infused.
RG- What kind of a dining experience can a first time guest expect with your afternoon tea on the bus? 
CB- An experience in London with French Twist. Our guest can capture the heart of the city's culture, landmarks and history on Brigit's Bakery London Routemaster bus, whilst sipping on a lovely cup of tea and enjoying the exquisite tastes of France. High tea accompanied with an array of tasty sandwiches and delicious cakes and pastries and an experience like none other!
RG- Tell us about your decor, music and ambience of the bus tour of brigit bakery afternoon tea -What kind of vibe does it signify?
CB- Vintage with an original 1960's Routemaster bus.
For Christmas, St Patrick's day, Mother's Day, Easter, Halloween… Brigit's Bakery decorate the bus for the occasion. With Halloween, skeleton, leafs, insects, pumpkins will take the control of the Routemaster bus!
RG- Tell us more about your drinks offerings while guests are aboard? 
CB- Brigit's Bakery offer several drink options : Coffee : Americano, cappuccino, latte macchiato, Hot chocolate
Teas : Earl grey, Darjeeling, Rooibush jardin rouge, peppermint, lemon & ginger, berry & elderflower, jasmine tea, green tea.
You also can pre-order wines and champagne on-board. You can as well choose the Gin Lovers bus tour with Slingsby where you can enjoy three different Gin & Tonics cocktails with gin-infused cakes.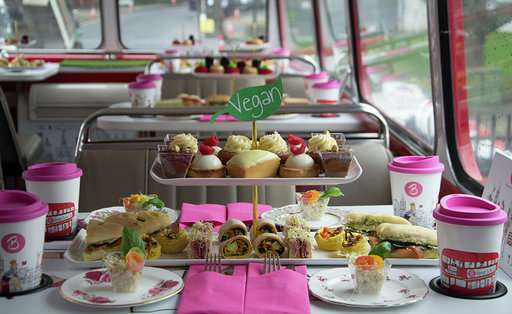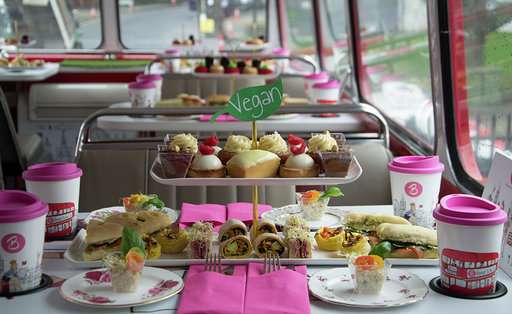 RG- How would you describe the bus tour afternoon tea in five adjectives? 
CB- UNIQUE, Quirky, Joyful, Cheeky, French Twist.
RG- How is brigit bakery afternoon tea offering different from other afternoon tea experiences in London- What makes it stand out? 
CB- Not a lot of Afternoon tea offer to see and capture Central London's best sights on a classic Routemaster bus, whilst you indulge in the fabulous Brigit's Bakery Afternoon Tea. So we are one of a kind!
RG- where do your bus tours start from , how long are the tours and can guests take photos of their experience on the bus while they are aboard? 
CB- The bus tours start from Victoria Coach Station or either from 8 Northumberland Avenue.
The guided Tour lasts approximately 1.5 hours visiting cultural landmarks and history on an original 1960's Routemaster bus such as Buckingham Palace, The Houses of Parliament, Westminster Abbey, St James's Park, The Royal Albert Hall, Downing Street and many more.
Our guests are welcome to take photos or videos. They even can share their experience on social media with the hashtag #brigitsbakery #makinglondonsmile
Exploring London with a guided Afternoon Tea Bus Tour whilst partaking in afternoon tea and delicacies enjoying the exquisite tastes of France is what this unmatched experience is all about!
BRIGIT'S BAKERY Afternoon Tea Bus Tour offers various dietary options including Vegetarian, Vegan, Halal, Gluten Free and Pescetarian. Prices start from £45 per adult with tours running daily from Trafalgar Square and Victoria Coach Station.
#MakingLondonSmile… Indeed!