Advertisement

Celebrity Chef Dipna Anand grew up in west London in a family of chefs, food enthusiasts, restauranteurs and amidst authentic Indian cuisine served in their multi-award winning family venture called Brilliant restaurant, in Southall. Chef Dipna references her family's rich culinary history throughout her cooking and her passion for sharing the very best Indian food is showcased through her live cookery show – Dip in Kitchen, her cookery school in Southall and a collaboration with the Compass group, a leading food and catering service. Trendy Chelsea 70 cover restaurant has made a real mark on the local dining scene in Chelsea since its opening a year ago. This restaurant follows the success of Dipna's family's restaurant, Brilliant, located in Southall, London, which won the 'Best Indian Restaurant' title in the Channel 4 series, 'Ramsay's Best Restaurant'.
The Brilliant brand was founded by Dipna's grandfather Bishen Dass who opened the first Brilliant restaurant, nightclub and hotel back in Kenya in the 1950's. Her father Gulu brought the restaurant to the UK in 1975 flying the flag alongside his brother. The family, including Dipna, continues to re- create the original recipes that date back over sixty-five years, some of which are found on the menu at Dip in Brilliant.
Dip in Brilliant is a restaurant where one can enjoy a Punjabi meal experience that's so fresh, vibrant and creative both in taste and surroundings that it's has created a new lease of life when it comes to north Indian Punjabi dining out. A Punjabi meal is about sharing and creating that atmosphere of togetherness and at Dip in Brilliant discerning diners can be sure of a restaurant experience which is Brilliant by name, Brilliant by nature of food offerings, hospitality, quality of service and Brilliant in every way!
Asian Lite Columnist Riccha Grrover meets celebrity chef Dipna Anand to get more details about her new venture – Dip in Brilliant. The new restaurant in Chelsea follows the success of Dipna's family restaurant, Brilliant in Southall which won the 'Best Indian Restaurant' title in the Channel 4 series, 'Ramsay's Best Restaurant'.  The Anand family's iconic restaurant Brilliant was opened in 1975 and has an A-list following with patrons including the Prince of Wales, Tina Turner and Kevin Costner. An exclusive interview with Chef Dipna Anand for Asian Lite International
RICCHA GRROVER– Who is your inspiration when it comes to your journey of cooking and opening your restaurants? When did you decide in life that you wanted to take up the food biz professionally and at a full-fledged scale?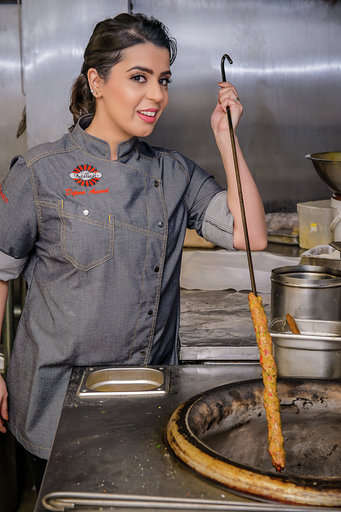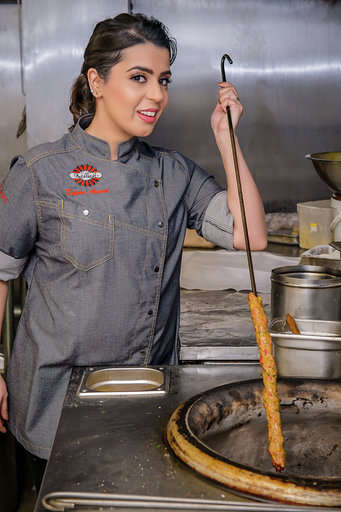 DIPNA ANAND-My father has been my role model and mentor from a very young age. I have always looked up to him and even whilst growing up as a child and helping mum and dad in their restaurant business I would always look at dad and feel inspired to one day be like him. Dad has a can-do positive attitude and he gives every task his 100 percent no matter how small or big or challenging it may be. My dad works like a machine, he never stops. In fact sometimes he puts me to shame because I sit to rest but dad will still be working, there is really no stopping him! He jumps in wherever he is needed. If the kitchen needs help on the curry section dad jumps in, if we are short of a porter dad takes over and when we are struggling front of house, its dad to the rescue when it comes to our restaurant business! He is just such a positive, strong minded and confident individual, when you meet him he is sure only to inspire you too. So dad is my true inspiration. In fact when I was proposed to open my new restaurant in Chelsea he was the one that encouraged me to take the step and chase my dream.
Another person who has inspired me (in the professional field this time) is Gordon Ramsay as I have been watching him on television all these years and it's been inspiring to see him succeed in what he has done. We are also fortunate we had him visit our restaurant and got to train him on how to cook our recipes and use the clay oven. He was with us for a good 12 hours and at first although he struggled a few times on grasping how to use the clay oven and cooking naan breads and tikkas in it, he soon succeeded after trying and practicing and making himself perfect. In my eyes that's a sign of a true chef, someone who tries and tries until they get it right. And this is what Gordon is all about. Giving it a go, taking the challenging bits and proving yourself until you succeed. I saw this first hand and from then onwards Gordon has been a true inspiration.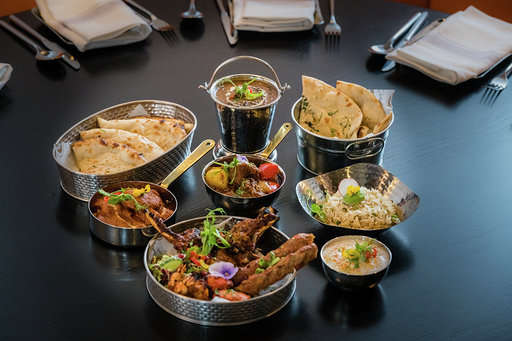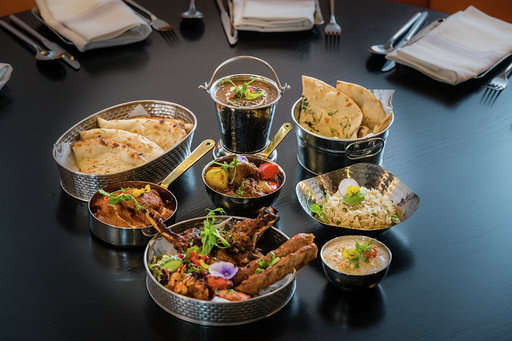 Having been born and brought up in a family of restaurateurs and chefs, it's fair to say I have cooking in my blood! Our restaurant in Southall, called The Brilliant which has been open for 45 years has a strong reputation and Brilliant is now a brand which is recognized internationally, especially after we were voted as one of Ramsay's Best Restaurant for his Channel 4 series. The restaurant specializes in Punjabi cooking with a Kenyan slant. Most of the recipes on the menu date back to 1950 and were created by my grandfather when the first Brilliant Restaurant opened in Nairobi, Kenya. The Brilliant is in its third generation, there is a story behind the Brilliant Legacy and I feel it's my duty to carry that legacy on.
From a young age I took a keen interest in cooking and was continually watching over mum in the kitchen and then when I went to the restaurant I was intrigued to watch my dad cooking in the kitchen and tell me the stories about Granddad and how he used to cook for the Maharajas back in Kenya in the 1950's. As I grew up I became even more interested and developed a deep passion for the industry and knew that is what I wanted to pursue as a career, I saw my dad as my inspiration and feel my success is due to him, up until today I tell people 'I want to be just like my dad'. Thus watching my father and going to the restaurant as a child brought out the chef in me and I went on to do Food Technology at A 'Level, at which point I won a National Award for my low fat Indian food project for the subject, this was the start of many new chapters in my life.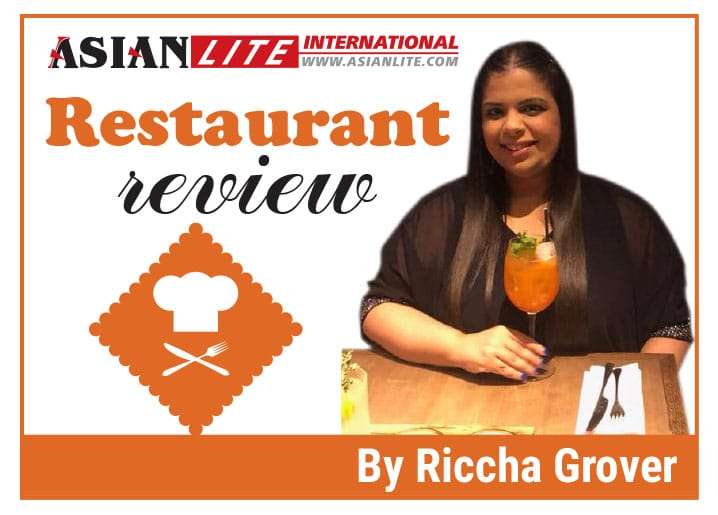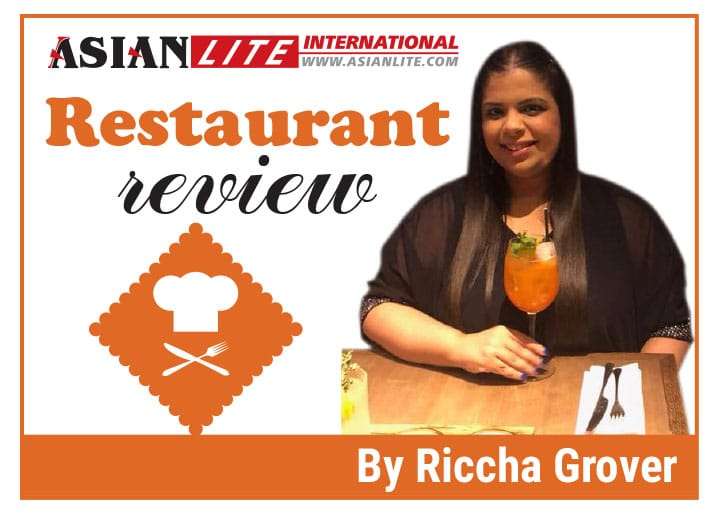 I was in the newspapers, on TV and the restaurant gained even more publicity as I added healthy options to our menu. These proved extremely popular. I then pursued a degree in the subject of Hospitality and Catering with Food studies at The University of West London where I achieved a Fist Class Honours and was offered a Masters Scholarship in Catering which I also went on to do. Whilst I was doing my masters I was offered a position at the same university as a chef lecturer and up until today I still carry out the teaching, specializing in Indian cooking. I also have my own cookery school which I run from the restaurant and my courses are not only informative but fun and exciting for the candidates at the same time. I love working with my family in the restaurant business and meeting customers and generally just the whole environment of working in this buzzing hospitality industry.
RG- How is your Chelsea Indian restaurant different from the other one in Southall in terms of food offerings? What are your two favorites from your menu? And what's your favorite cuisine? 
DA- Firstly the food and flavours in both restaurants are very Punjabi, for example the top sellers from the Brilliant in Southall branch are on the menu at Chelsea too. As the kitchen at Chelsea is smaller, so is the menu. There are however a few dishes that are on the menu at Chelsea and not on the menu at Southall, for example Tandoori Soya and Pani Puri (part of the Dip in Vegan concept) as well as my special Dip-Sea Bass and Mandarin Cheesecake which are specialities from my television show as well as cookery book.
In regards to the concept of the restaurant, Southall is more of an upmarket style dining experience where as Chelsea is more of a trendy, cool, café style eatery. In Chelsea for example you eat in metal plates and are served your water in a metal glass and then your dal for example in a bucket, your chicken tikka on a stainless steel spade, its really quirky. In Southall we use karahi dishes to serve in and then ceramic plates thus Southall is quite different. In Chelsea its still North Indian food however its presented in a contemporary quirky style with the dishes and the entire concept is quite laid back and super cool. I like to think Chelsea represents my character and style as a chef.
My two favourites from the menu (both places) is tandoori mixed grill and masala fries. My favourite cuisine is by far Japanese (after Indian of course)!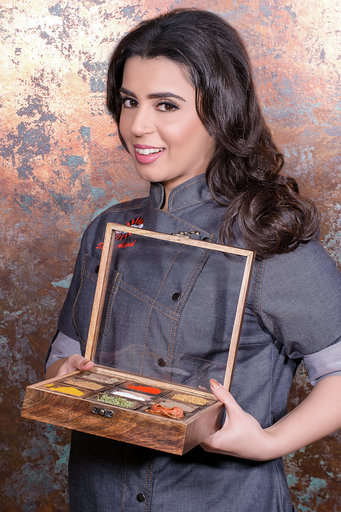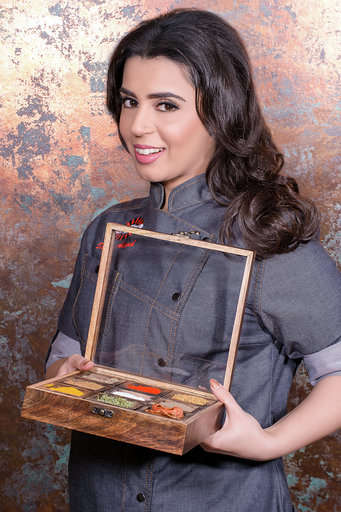 RG- What are the top five dishes you would recommend a first time diner to try at your Chelsea restaurant? How would you describe the food at your restaurant in 3 words? 
DA-Top five dishes to try at my Fulham branch would be:
Tandoori Lamb Chops
Dip-Sea Bass
Alu Phal Chaat (vegan)
Chicken Tikka Roti Wrap
Dal Makhani
Describing the food in three words:
Punjabi (Authentic!)
Trendy
Reflective (of me as a chef)
 RG- Tell us about the cookbook you have written- when was it compiled, how long did it take you to create the book, why did you think of channeling your energies in a book project as a busy restauranteur and any more books that you are writing soon?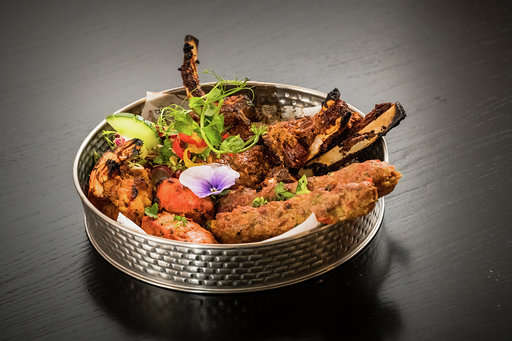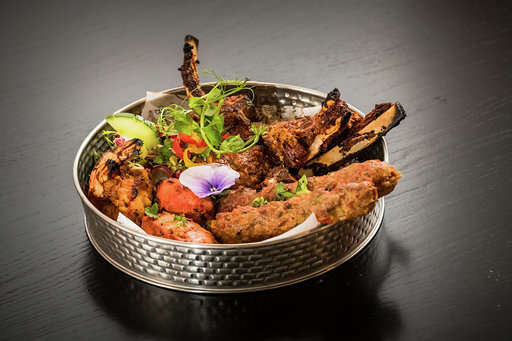 DA-I have written two recipes books now. One is called Beyond Brilliant that launched in 2014 and was a sell out and we had to do a print re-run and another called Dip in Brilliant which I launched at the end of 2018. The first book which is published by RMC publishers I turned around within 6 months from start to finish so this was a quick turnaround and I worked hard around the clock to ensure we released in time for an Easter release. We had two launch events for the first book and it took off as soon as we released it. The foreword for my first book was written by Heston Blumenthal which is a big plus. The first book focuses more on authentic Punjabi recipes created by my grandfather and the book tells a story through recipes. Its broken down into sections which show the different roles I played whilst the time of writing the book, for example my teaching profession, home and family, the restaurant side of my business, how I planned my brother's wedding and then significant recipes for each section. The recipes are easy to follow and breakdown and ingredients and spices well making it very user friendly.
My new book has more of a kind of contemporary Punjabi/Indian feel. It includes some recipes from my restaurant menu however also includes newer recipes from my television series and also recipes I develop for the Compass group of companies. The second book, Dip in Brilliant is published by Relish Publications and took me about a year to complete. The book not only has some quirky and super cool recipes like my mums Spaghetti Bolognese with an Indian twist and my desi fish and chips recipe, it also includes a section on spices as well as a section on my new restaurant and also a chapter on Southall which is where I was born and bred.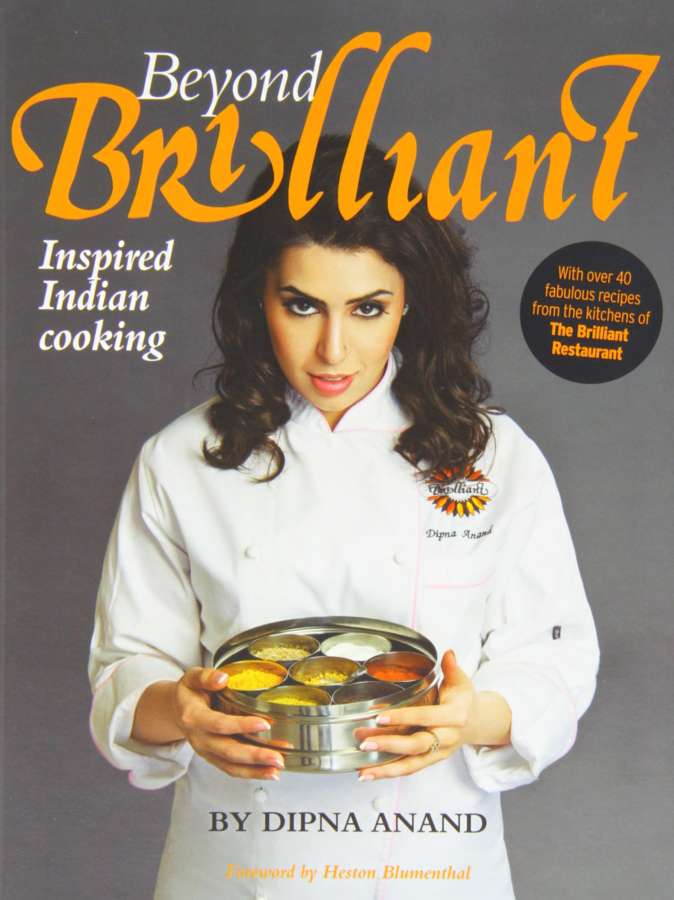 Both books are different and very close to my heart. It has been my dads dream since I was a child that some day I write the Brilliant cook-book and just to know I have fulfilled his dream and desire is enough motivation to keep me writing even more cook-books. What means the most to be in life is to make my mum and dad proud and just their smile when they see my success is enough for me go even further in my career. Creating recipes for me is my passion, sharing recipes is my way of giving back to all my loyal fans, so what better way than to write my own cook-books.
RG- Do you host any masterclasses for Indian cooking in your restaurant? Do you give lecture demonstrations on the recipes in your cookbook ever? What advice would you give to someone wanting to write a book on cooking?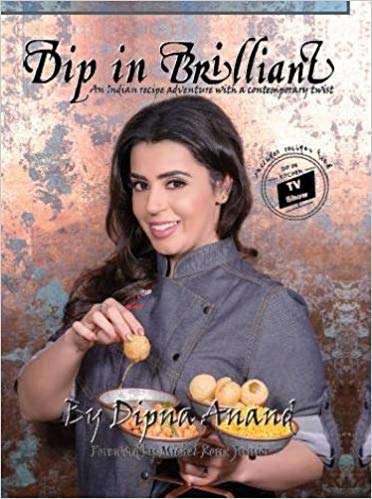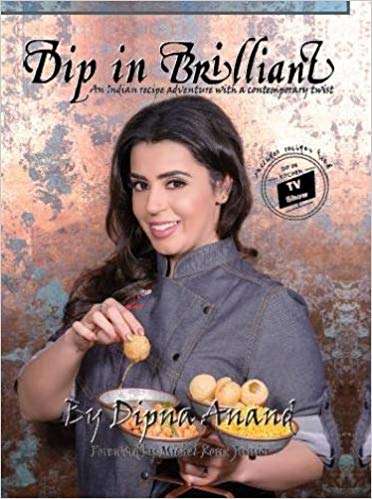 DA- I run my own cookery school called The Brilliant School of Cookery from my Southall restaurant. I launched the school in 2013 and found my classes on Punjabi cookery were extremely successful and enjoyed by the customers. In fact courses sell out quite fast which is great. We now have 6-8 course menus for customers to choose from. The courses suit all levels of cooking and you can learn to cook proper restaurant and home style Punjabi food. The courses also include dishes from my books and each course lasts a minimum of 3 hours. Candidates get to take the food they cook home with them and doing a course is a great way to spend an afternoon on the weekend.
The advice I would give someone wanting to write a book on cooking would be:
Approach a book publisher and propose an idea to them, you never know, they may be willing to take you on!
Write all your recipes down, you never know when you will need them next
Promote yourself on social media, show the world your chef skills, the dishes you cook and boast about your love of food, social media can build your profile immensely
Ensure your recipes are relevant to you and are your own
Structure the book in a user friendly way, a publisher usually advises on this
RG- Tell us about the decor, interiors, drinks selection, music and the overall vibe you have created- how does it compliment the meal experience for the discerning palates who visit your Chelsea restaurant?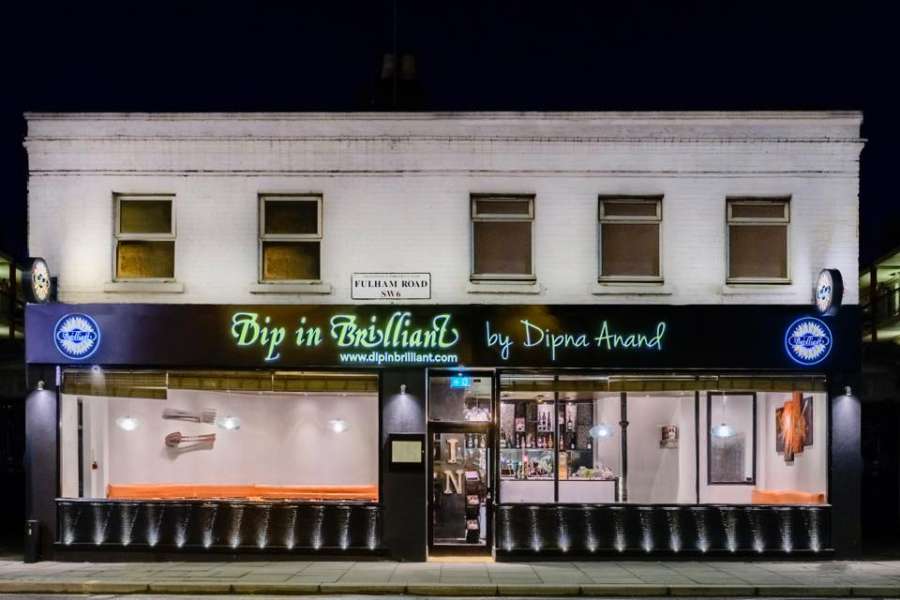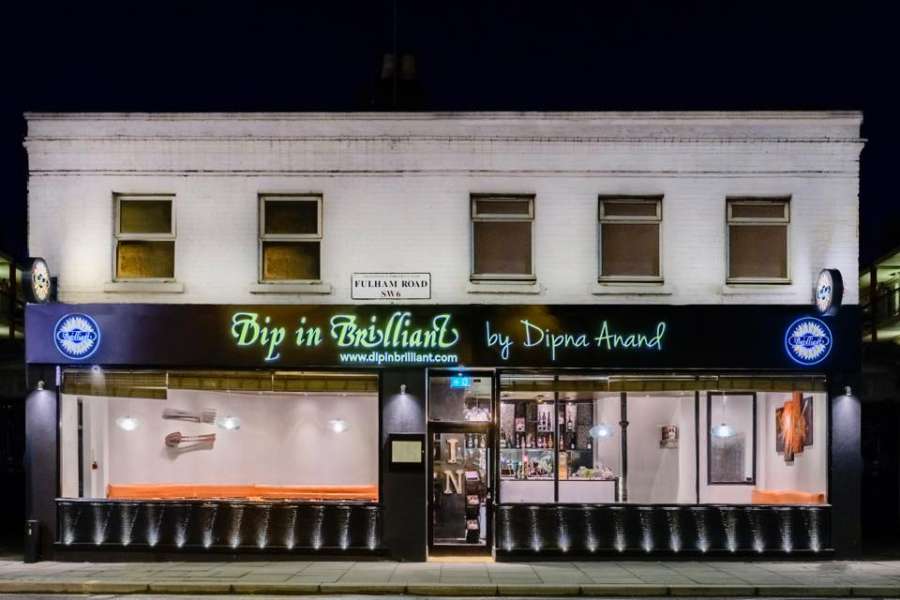 DA-The décor at Dip in Brilliant is relaxed and casual, some dark wood has been used and then the walls are light complementing this. Its not really fancy in terms of décor because fancy was not the vibe I wanted. Its just café style and simple. There is a sketch on the wall which tells the story of our legacy well and this has been hand-drawn by the Artful Sketcha (a very talented artist) who portrayed our story in pictures amazingly.The drinks section in the menu is broken down well, there are a few red and white wines with champagne also to choose from. Spirits and Kingfisher beer are available, as are mocktails and cocktails and soft drinks and lassis too. Music wise, we play Hindi relaxed music or Indian lounge music which fits the theme well.
The atmosphere compliments the way the food is presented in stainless hammered steel starter plates and thalis for main course. The idea is to enjoy your meal in relaxed settings and surroundings and the décor correlates to this. For me as a chef, I like to keep things real, if a customer orders a chicken biryani, it must be an authentic chicken biryani presented well and kept quirky at the same time. So in a nut shell, proper Punjabi flavours in all dishes and then cool and trendy in presentation.
RG- Do you have a seasonal menu too at your restaurant or is it always a fixed ala carte menu? Where does your menu take its inspiration from?
DA-We do not have a seasonal menu. It's a fixed menu, although we do tweak it a little every 6 months or so by replacing two/three items. For example the latest menu to be added is the Dip in Vegan menu which is going down a storm. The menu takes inspiration from my grandfather's restaurant back in Kenya and many dishes are his recipes dating back to over 75 years. There are some recipes I have invented and those that are part of my television series and the ones I have won my national award for so they can also be found on the menu. There are also some of my favourite dishes on the menu and those that I especially enjoy, including my chilli cheese potato skins, my gar-lick wings as well as my take on an Eton Mess. The menu covers the proper Punjabi dishes as well as some more contemporary British dishes that I have given a desi twist too. It works really well and suits all really.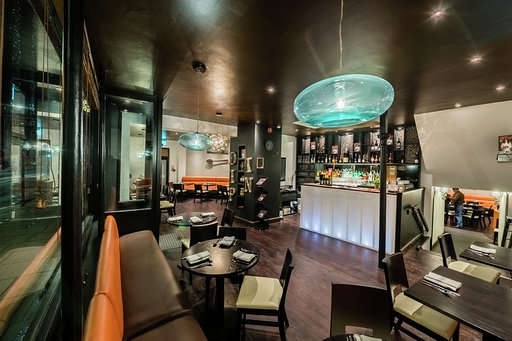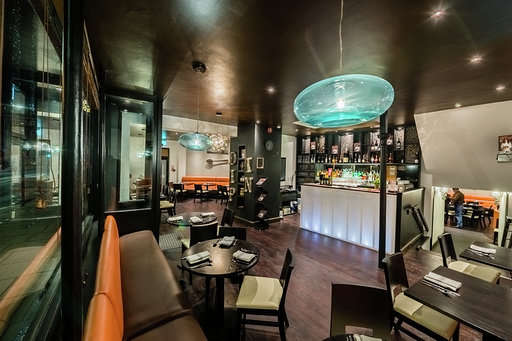 RG- Tell us about some of your ups and downs in the journey as a chef and restauranteur. What keeps you motivated and what's been your mantra of success? What advice would you give budding chefs and restaurant entrepreneurs? 
DA- Like in anything you do, there are always challenges. I don't like to call them downs because for me even if there is something I experience or go through that's negative, I always like to view it as a challenge and learn from it.
Opening my own restaurant last year (Feb 2018) was quite tough as I had never owned my own place until then. I had been working alongside my brother and dad at our family restaurant in Southall (Brilliant, which has a deep history and our recipes date back to 75 years plus) however never really knew what its like to run my own place. Firstly opening it up and organizing every single thing to the theme, menu, concept, design, layout, staff, legislation was tough and secondly I was given responsibility suddenly and bills had to be paid etc, so this was quite a challenge although its one which I learn many new skills.
Also the fact that the professional chef job of a chef is quite often seen to be a male dominated role. At times this is quite tough because many kitchens I visit are full of male chefs and you don't see many females. This however is beginning to change slowly and the preconception is starting to fade out. I don't let the fact that there are fewer female chefs in kitchen however impact my work. When I enter a kitchen I like to think I can do most of what male chefs can do and always ensure I give any task I do 100%, which is what really matters.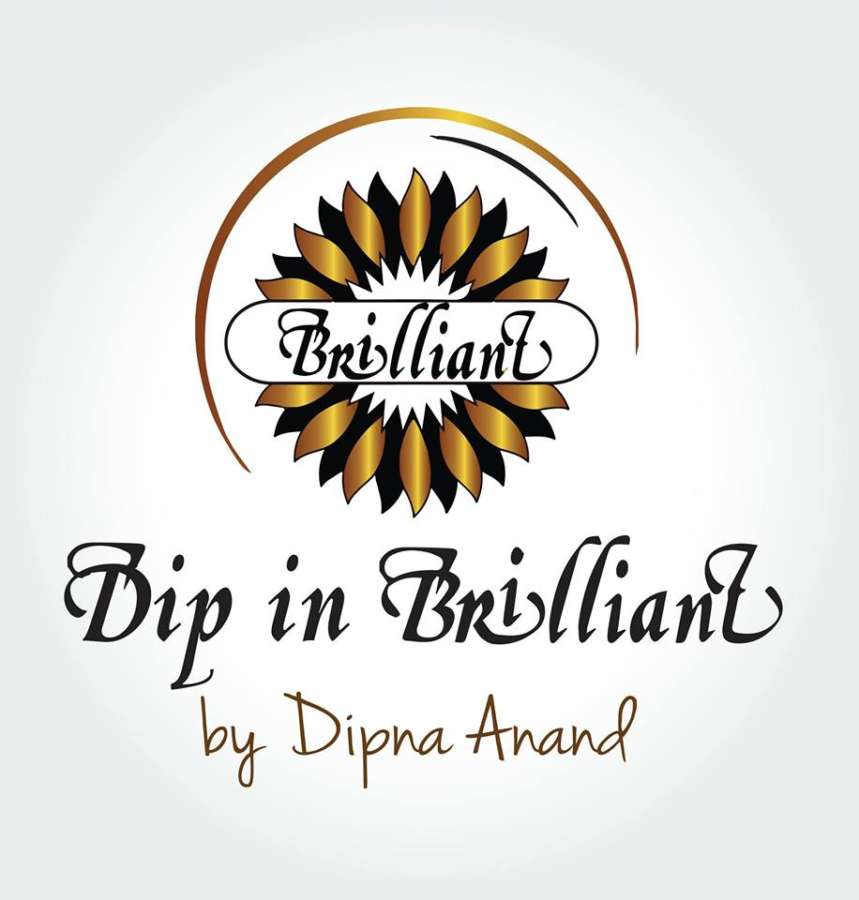 Both the restaurants I run are family run and this is one of the biggest advantages we have. In fact a lot of the success of our business is due to the fact we run the business as a family and can make joint strong decisions. When customers walk in to either of our restaurants, they become part of the Brilliant family and many customers dine not just for the food, but also to see us, so we have built up this culture of togetherness that keeps punters and regulars come back again and again. Thus working together with my dad and brother is surely one of the highlights of running the business, this way we can also take on more together.
However there is also a downside to this because at times there are small misunderstandings and disputes. An example is when me and my brother felt the Southall restaurant needed a refurbishment, however dad did not agree and was not convinced, so it took a lot of time and effort to change his mindset. Whereas me and my brother are a little more modern and open in our thinking, dads was of thinking can be a little traditional and old school. I do however think its healthy too to have these small disputable discussions as you come out stronger as a family. One of the best things about being a female chef in this industry is that I get a lot of media attention. People are interested and can relate to me because of my background, there is a story to tell about how I became a chef and customers are intrigued to hear this. I not only have two restaurants, I also run the cookery school and have two books to my name as well as the huge collaboration with the Compass group. My job involves many angles and I do something different each and everyday which makes my work even more exciting and enjoyable. I love what I do and have a lot of passion for my work and this is what keeps me aiming to achieve even more.