Advertisement

Celebrity chef CYRUS TODIWALA AND Masterchef UK co-presenter GREGG WALLACE hosted a sold out Supperclub event 'TWISTED BRIT LUNCH' at the iconic restaurant CAFÉ SPICE NAMASTÉ ….writes columnist Riccha Grrover for Asian Lite International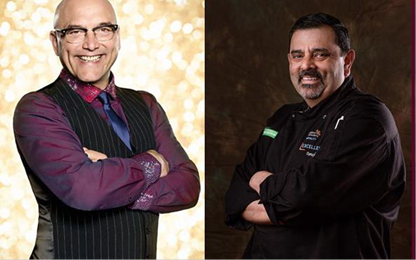 Food tastes better when together…Celebrity chef Cyrus Todiwala  and Masterchef UK co-presenter Gregg Wallace hosted a sold out Supperclub event 'Twisted Brit Lunch' at the iconic restaurant CAFÉ SPICE NAMASTÉ. The next one to look forward to on 28th September 2019.
Two of the UK's most beloved chefs joined forces for an unmatched luncheon event at Café Spice Namasté. Friends for over 20 years, Cyrus Todiwala OBE DL and Gregg Wallace, who together make up the fantastic Supper Club duo TODIWALLACE, hosted a delightful lunchtime offering of fine food and great conversation at Cyrus' iconic Whitechapel restaurant.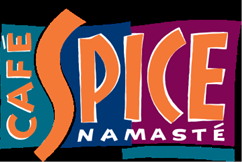 Entitled 'Twisted Brit Lunch', the clue was very much in the title as MasterChef supremo Gregg and fellow TV favourite Cyrus put their own personal spin on some traditional British classics and no prizes for guessing that the lunch was to write home about!
The result of the Todiwallace luncheon was a fun fare such as Seafood Prawn Cocktail a'la Bardez (prawns tossed in a tomato & garlic mayonnaise with a hint of chilli, served on a bed of pickled cucumber fettuccine); Masala Fried Goujons of Hake; Roasted Chicken Cayey (served with Grandma Todiwala's baked spiced cauliflower & cumin boulangère potatoes) and the piece de resistance, Her Majesty's Diamond Jubilee Bread & Butter Pudding flavoured with orange zest and cardamom cream.
The lunch started at 12.30pm and went on at a leisurely but timely pace over the courses which were served in a relaxed attentive Todiwala style and tickets were priced at £45 per head and were every bit worth the money.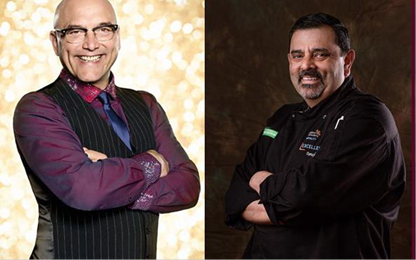 The networking opportunities with other foodies were plenty and Gregg Wallace kept all diners engaged just as much as Chef Todiwala and his wife Pervin Todiwala's hospitality to the guests. It's definitely the personal touch they offer to the Supperclub makes it one to remember and to look out for in future.
The servings and portion sizes are just right and each course gently makes way for the next course with the right interplay pf flavours and textures. A wine specialist was at hand to advise on the best pairings and these vintages  in turn were available to purchase at a special price on the day.
Guests were seated at long sharing tables, perfect for getting to know fellow diners and compare foodie notes and recipes from around the world with global palates attending the Supperclub!
Not surprisingly, tickets for the September event are selling fast since the last event and immediate reservations are highly recommended if Todiwallace Supperclub is to be experienced which I very highly recommend for its flavours, hospitality, banter, networking, relaxed meal experience over several course meal… it will be a mealtime well spent and one to remember!
The next duo run Supperclub will be at Cyrus' latest venture, Mr Todiwala's Kitchen, which has been delighting locals and visitors alike since it opened at the new Lincoln Plaza London hotel in Canary Wharf earlier this year.