Advertisement

The White House has launched a new tool for people to report if they have been wrongly censored, banned or suspended on social media platforms like Facebook and Twitter…reports Asian Lite News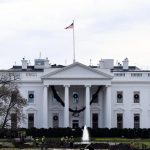 The tool comes in the wake of several Republicans slamming Facebook and Twitter for censoring conservative speech on both the platforms.
"Too many Americans have seen their accounts suspended, banned, or fraudulently reported for unclear 'violations' of user policies.
"No matter your views, if you suspect political bias caused such an action to be taken against you, share your story with President Trump," read the message about the new tool on the White House.
A Twitter spokesperson responded: "We enforce the Twitter Rules impartially for all users, regardless of their background or political affiliation. We are constantly working to improve our systems and will continue to be transparent in our efforts."
Facebook, Google and YouTube did not respond, reports The Verge.
The tool, hosted on Typeform, asks users for screenshots and links of the offending content, and provides a text field where users can describe the enforcement actions taken against them.
"The user is also asked to choose between Facebook, Twitter, Instagram, Youtube or 'other' as the platform where the offense took place," the report added.
Led by Senator Ted Cruz (Rep-Texas) who is the Chairman of the Senate Judiciary Committee's panel on the Constitution, a panel ripped apart Facebook and Twitter over concerns of bias against conservatives in April.
"Not only does Big Tech have the power to silence voices with which they disagree, but Big Tech likewise has the power to collate a person's feed so they only receive the news that comports with their own political agenda," said Cruz during a Senate hearing.
Cruz has often alleged that Silicon Valley giants were biased against conservatives and routinely censor right-wing voices.
Trump in a March tweet accused Facebook, Google and Twitter of being "on the side of the Radical Left Democrats".
"Social Media is totally discriminating against Republican/Conservative voices. Speaking loudly and clearly for the Trump Administration, we won't let that happen," Trump said last year.
"They are closing down the opinions of many people on the right, while at the same time doing nothing to others," he added.