Advertisement

Confluence Foundation is celebrating 150 years of Mahatma Gandhi NON-VIOLENCE & PEACE through events in London on September 27 to 29….reports Jai Kumar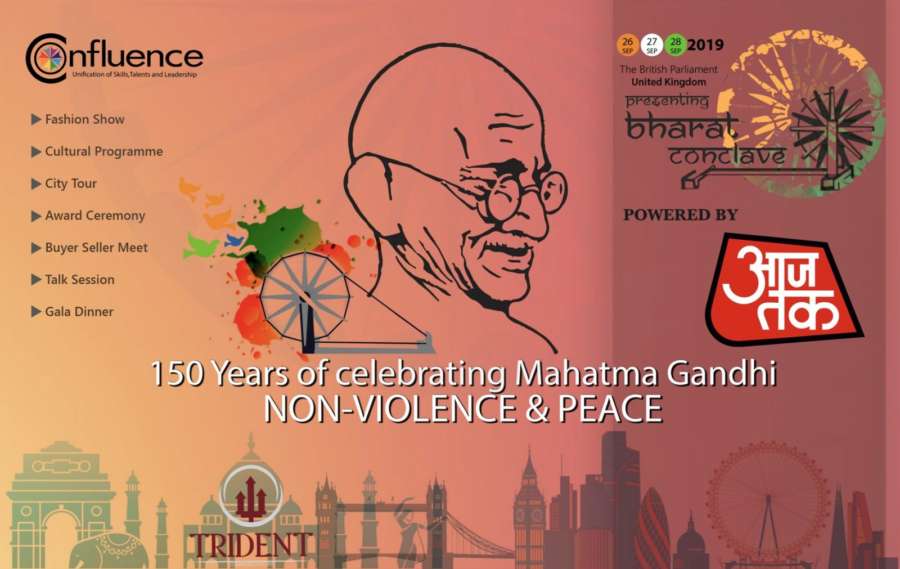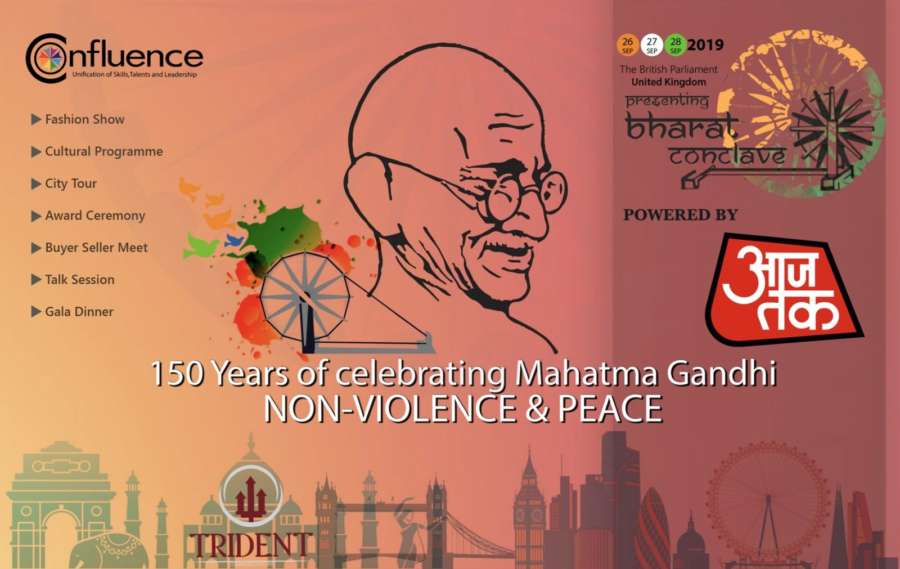 Adhering to its approach of offering distinctive- both traditional and modern Programs, Confluence Foundation, a cultural organisation registered under the Indian Trust Act 1882, is bringing some gifted artisans from India to London. The event titled Bharat Conclave 2019 will be held in the British Parliament this year in September.
With the aim of reaching out to the numerous artisans living on the brink of extinction, and reviving their trade, Confluence has proved to be a major support system that can steer them from darkness towards some measure of light- their survival which is vital to their art. Cutting across all boundaries of caste, creed and social status, Confluence has assembled various artisans from across the country that are struggling- with the rising yarn prices, the lack of employment, the shrinking market of handcrafted goods, the middlemen problems and inferiorly imitative product market.
The Confluence Foundation organised the three-day event in London between September 27th to 29th which introducing Bharat Conclave.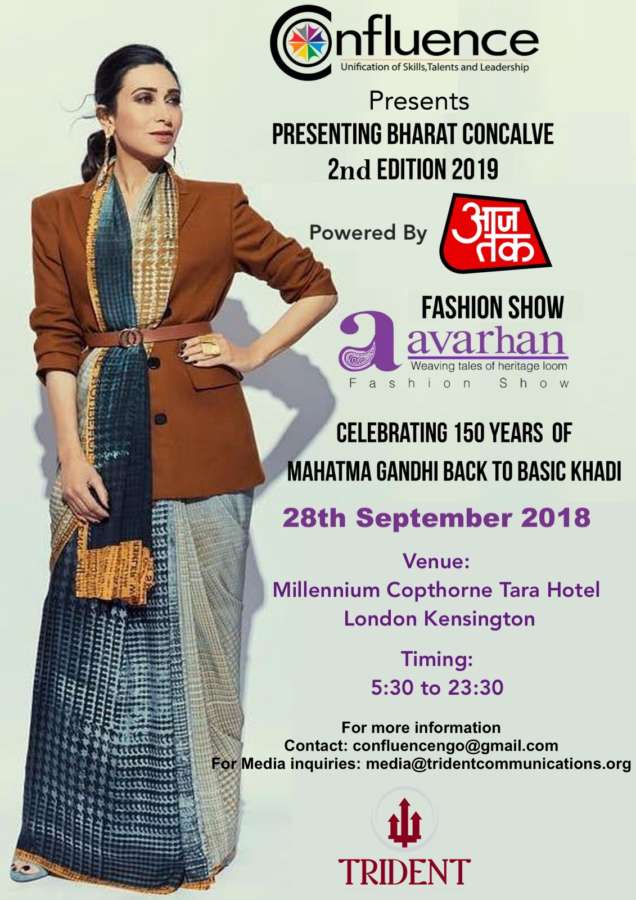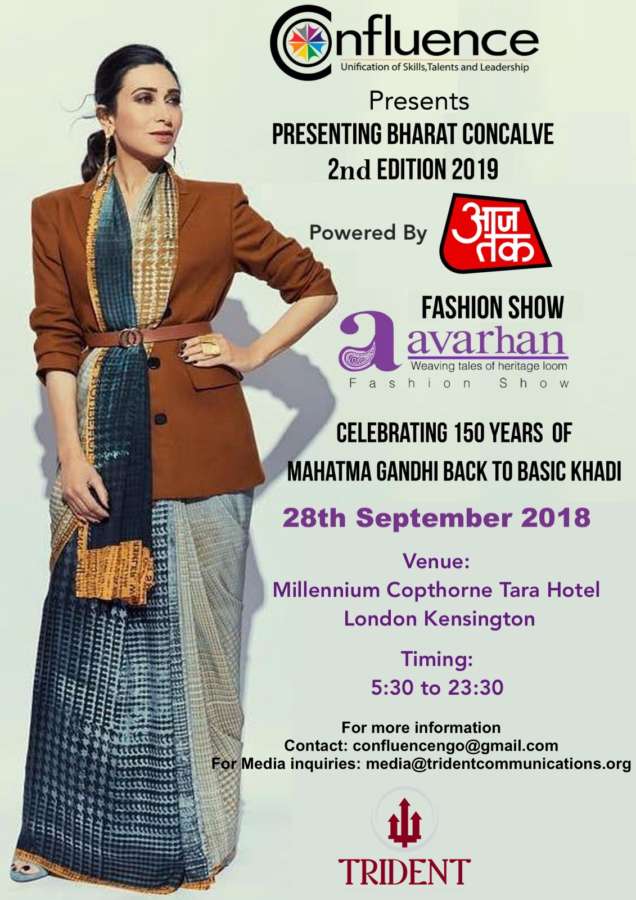 On the first day, Trident Communications, which is handling the event, are holding the Excellence Awards function at the Parliament House. The Guests include Virendera Sharma, Labour MP from Ealing Southall, Sandeep Marwah, an international Media person, H.E Sheik AL Zarooni, Emirati Businessman Dubai,  Shivani Malik, Managing Director DAMILANO and Sonia Majeed, vocalist-Musician, Mrs. Usha Kakade – Chairperson , Gravittus Foundation, Markandey Rai- Chancellor, IGTAMS University, AP, India & Senior Advisor, UN-Habitat, President, GPDSA, President, Foreign Affairs Committee, ARSP, Laxmi Agarwal- Founder, Stop Sale Acid, Krishna Pujara- CEO, Saheli, Dr. Dipak Harke- Motivational Trainor, 1st Indian to Achieve 122 World Records, Durgesh Agarwal- Operations Manager, BASF, Durgesh Agarwal- Operations Manager, BASF from USA,  Sunayana Chibba, Founder of The X- Factor Enterprise, Hafiz Ahmad –   Best Handloom weaver (Varanasi ) many more names to come.
The next day Confluence organizing the second edition of Avarhan Fashion show which will be held in Millennium Copthrone Tara Hotel Kensington London featuring the well-known Designer Rina Dhaka, Choreographer Sandip Soparkar apart from that many high profile models who walked the ramps of many an international pageant. The main attraction at the show will be the presence of Bollywood Actress, Karishma Kapoor, who will grace the stage.
Smita Shrivastav, Founder of Confluence Foundation and Parveen Rani, Brand Ambassador of Confluence Foundation, said:  "The Fashion show is a high profile event. The designer & models are coming with a shared vision of diversity and an innovative blend of professional and personal ideas and ideals."