Advertisement

Prime Minister Narendra Modi announces the creation of Chief of Defence (CDS) post, fulfils defence's long-pending proposal….reports Rafeek Ravuther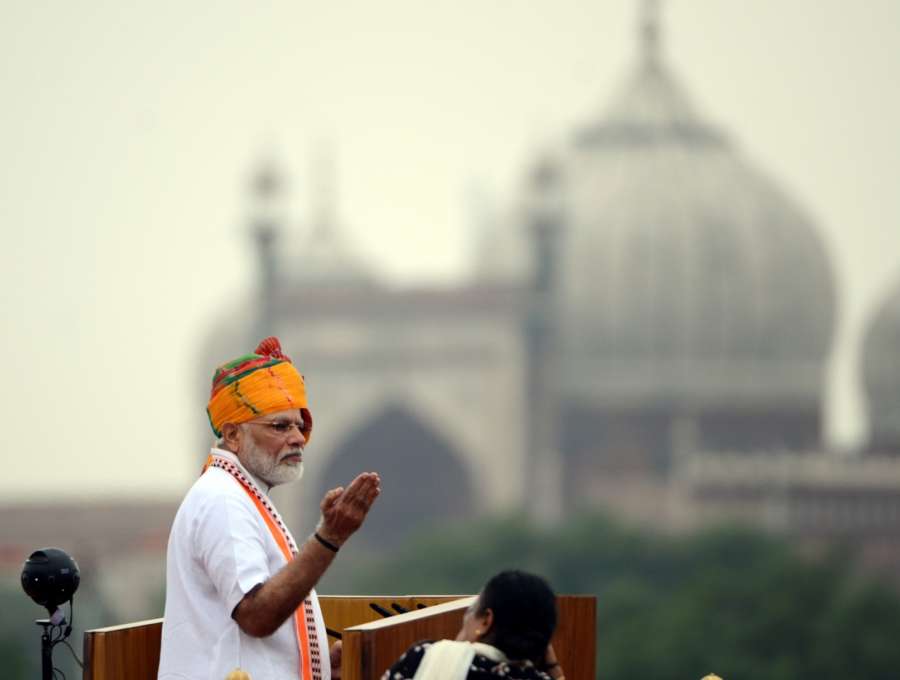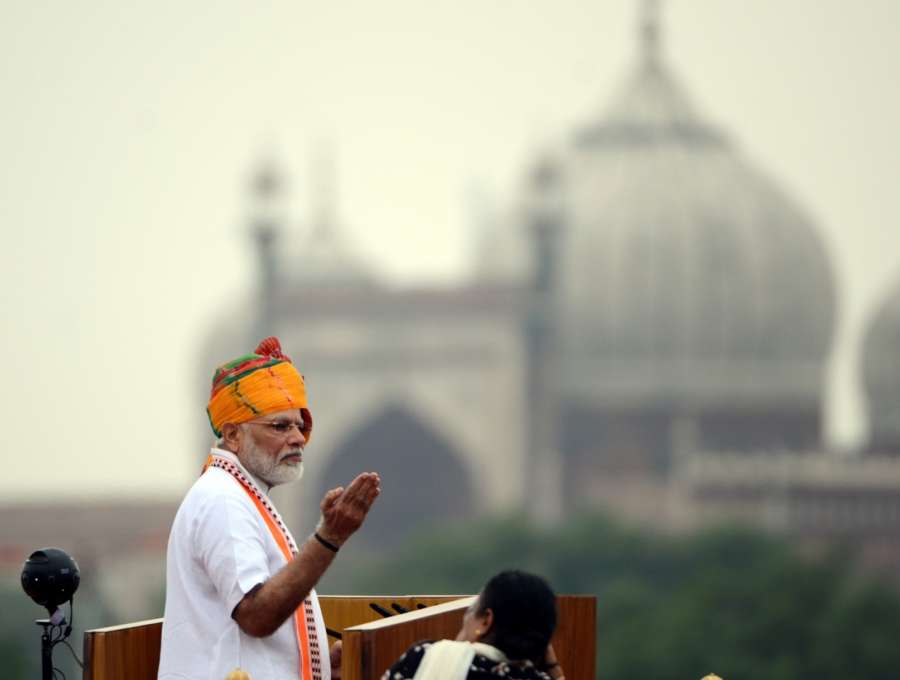 India is putting defence on top priority as Prime Minister Narendra Modi on Thursday announced the creation of the Chief of Defence Staff (CDS) post, that has been a long-pending recommendation of various defence panels.
Addressing the nation from the ramparts of the Red Fort on the occasion of 73rd Independence Day, Modi said: "I want to announce a major decision from the Red Fort: India will have a Chief of Defence Staff — CDS. This is going to make the forces even more effective. The new CDS post will oversee all the three wings of the armed forces."
The creation of a CDS post had been a major recommendation of the Kargil Review Committee — of integration of the three services — Army, Navy and Air Force — under a Chief of Defence Staff. However, no concrete action was taken on this, until now.
The government appointed Lt Gen D.B. Shekatkar (Retd) as head of an 11-member committee to recommend measures to enhance the combat capability of the armed forces and re-balance defence expenditure.
The committee suggested a four-star Chief of Defence Staff as the chief military adviser to the Defence Minister.
The Prime Minister's announcement was immediately welcomed by former Army chief General Ved Prakash Malik (retd), who was the army chief during the Kargil War.
"Thank you PM Modi for announcing historic step of institution of CDS. This step will make our national security more effective and more economical. It will ensure better jointmanship and multi-disciplinary Acoordination. Salute," he tweeted.
Focus on Environment
Asserting that single-use plastic is not good for the environment, Modi urged the people and shopkeepers to eliminate the use of plastic bags completely.
Modi said single-use plastic poses grave threat to the environment.
"Can we free India from single-use plastic? The time for implementing such an idea has come. Teams must be mobilised to work in this direction. A significant step must come out by October 2," Modi said.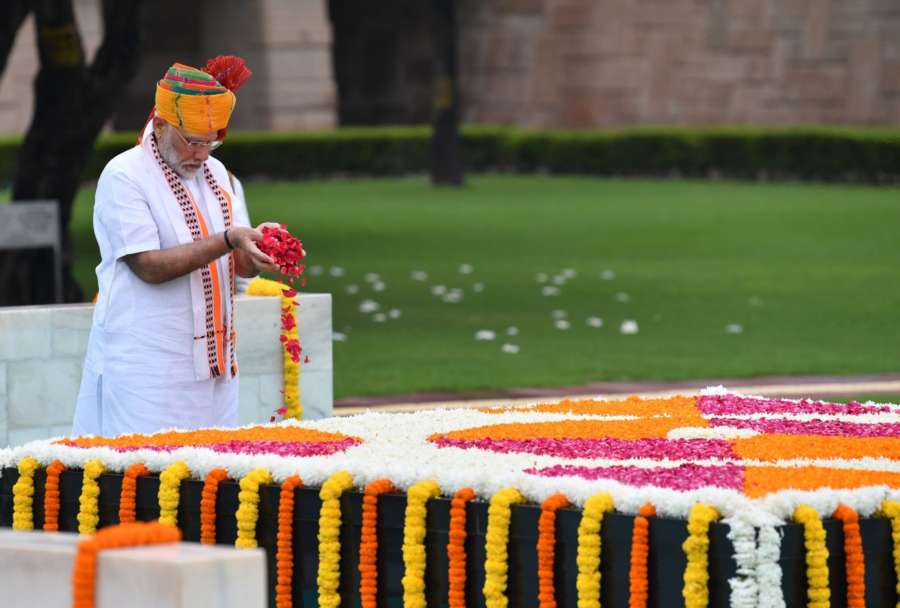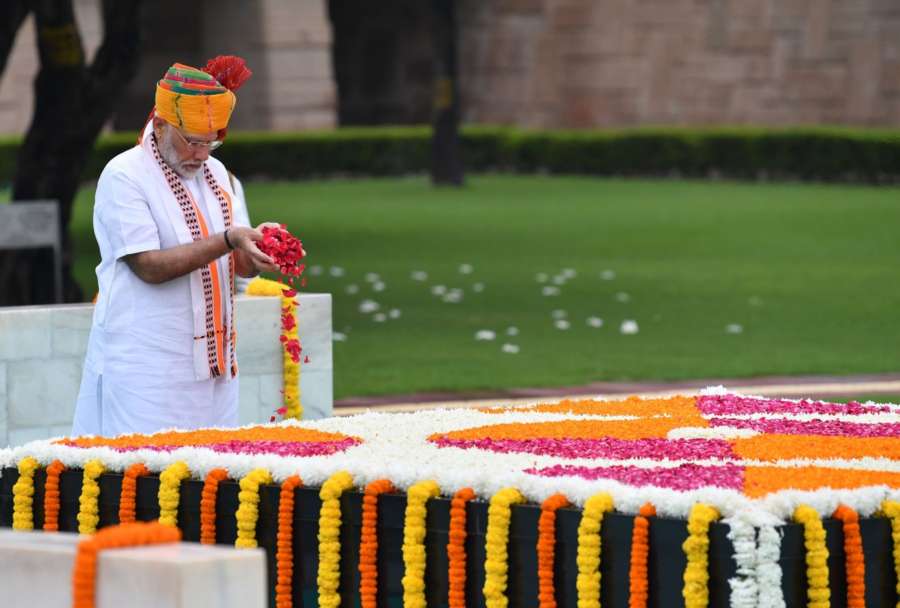 Urging citizens too, to pitch in, Modi said it would be a good opportunity for the shop owners to advertise with their won cloth bags: "Shop owners and small entrepreneurs should start gifting their customers cloth bags with their branding and inculcate the good habit in the same stroke."
Asking the people to prefer digital transactions instead of cash transactions, Modi told the shopkeepers: "You already have a board outside your shops that reads: 'Aaj nagad, kal udhar'. Similarly you can have a board saying 'yes' to digital payment and no to cash payment."
Emphasising on the requirement of simultaneous poll, the Prime Minister said: "Dream of one nation, one tax has been achieved by the implementation of the GST (Goods and Services Tax). Our nation has also successfully achieved One Nation, One Grid in the Power sector.
"Today, India is talking about One Nation, One Election. So a discussion must be held on this," he said.
The Prime Minister also urged the farmers to minimise the use of chemical-based fertilizers in their farmlands.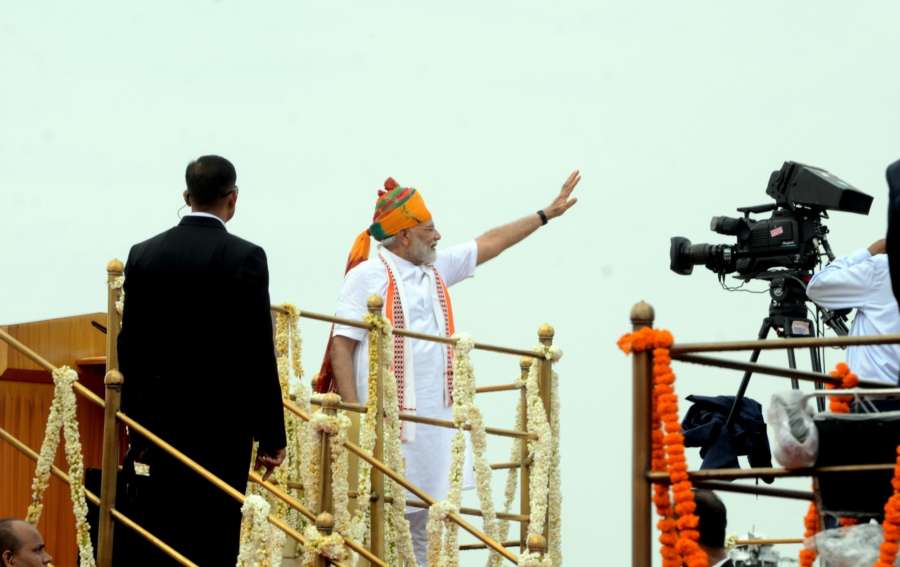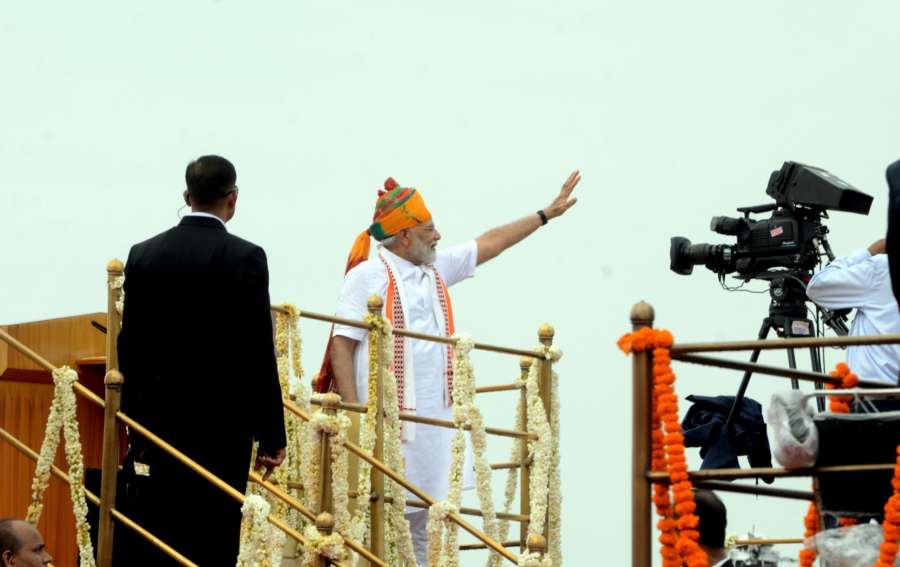 Stressing on creation of wealth, Modi said: "Wealth creation is a great national service. Let us never see wealth creators with suspicion. Only when wealth is created, it will be distributed.
"Wealth creation is absolutely essential. Those who create wealth are India's wealth and we respect them," Modi said.
Discussing water conservation, Modi said, "The way in which citizens adopted the Swachh Bharat campaign, time has come to take up water conservation on the same lines. To save water we have to work four times harder and faster."
The Prime Minister also said that "every effort made to remove corruption and black money is welcome. These are the menaces that have ruined the country for the last 70 years. Let us reward honesty."