Advertisement

Iran is committed to the 2015 nuclear agreement it signed with a group of world powers despite the withdrawal of the US from the landmark pact, the Gulf country's Foreign Minister said, calling the reimposing of the sanctions by Washington "unacceptable"…reports Asian Lite News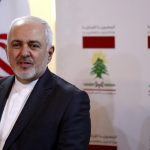 Mohammad Javad Zarif during a visit to Japan talked about the nuclear deal in a meeting with his Japanese counterpart Taro Kono and said that Tehran "did not intend to escalate tensions but if the country was under threat, it would respond to it and defend it", Japanese state broadcaster NHK reported.
Iran had signed the Joint Comprehensive Plan of Action (JCPOA) with six nations — the US, Russia, China, the UK, France and Germany – and the EU. Washington pulled out of the agreement in May 2018.
Zarif urged the rest of the signatory countries that if the international community benefits from the historic agreement, it must be prepared to invest in it to stop the US from propagating illegality and anarchy, state-run Kyodo news agency reported.
It said that Kono urged Iran to comply with its commitments in the pact following Tehran's decision to suspend some of them in response to stricter sanctions imposed by the US.
Kono, during his meeting with Zarif, said it was important to maintain the pact not only for their bilateral relations but also for peace and stability in the Middle East along with international non-proliferation, the report said.
Zarif was later received by Japanese Prime Minister Shinzo Abe who expressed concerns over the growing tensions in the Middle East and Tokyo's will to maintain and develop bilateral relations.
Zarif's visit comes during the year of 90th anniversary of the establishment of the bilateral relations between Iran and Japan.
After US President Donald Trump unilaterally withdrew from the nuclear pact that was signed by his predecessor Barack Obama, the US reimposed sanctions on Iran and increased pressure on the country, an escalation of the situation which Zarif called "unacceptable".
Responding to the fresh sanctions, Iran last week announced that it would not abide by the condition set under the agreement to sell its enriched uranium and heavy water beyond specified limits.
Iranian President Hassan Rouhani had issued a 60-day deadline for the rest of the signatories of the pact to fulfil Tehran's demands and save the country's banking system and oil trade from international sanctions.