Advertisement

V Muraleedharan became the sole representative for Kerala in the Union cabinet. The soft-spoken former BJP state president defies the speculations of several prominent figures including ex- governor Kummanam Rajasekharan to bag the coveted post in the External Affairs Ministry. As diplomat turned minister S Jaishanker taking over the lead on policies and administration, Muraleedharan will be the bridge to the 30million plus Indian diaspora.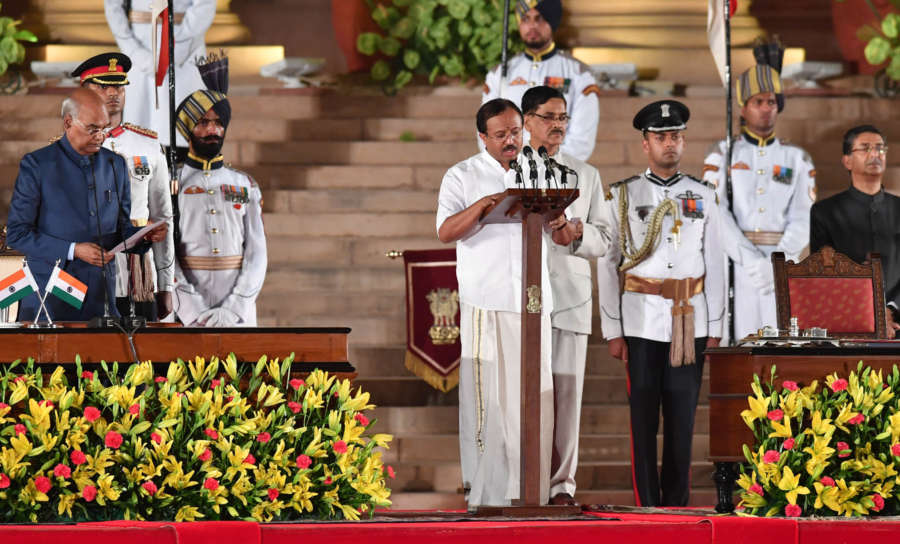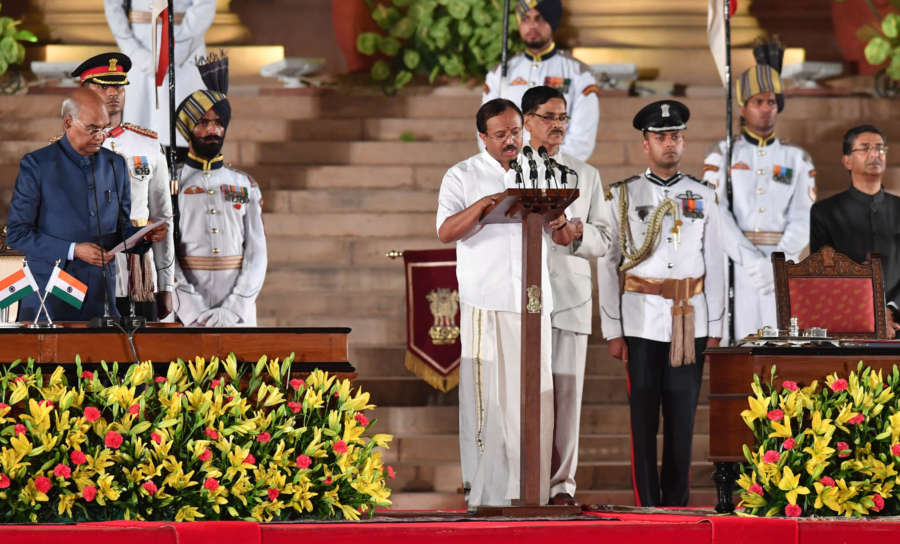 India has one of the largest diaspora populations in the world. According to a Ministry of External Affairs report, there were 30,995,729 NRIs and PIOs residing outside India as of December 2018.
Mr Muraleedharan is a Member of Parliament in the Rajya Sabha, the upper house of the Indian Parliament, from Maharashtra. He is the fourth BJP leader from Kerala to join the Rajya Sabha.
Muraleedharan, born in Thalassery in Kannur District, is a graduate in English Literature from Govt. Brennan College, Thalassery. Besides politics, he was a keen sportsman with interest in long-distance running and walking. Since school days, he was closely associated with Akhil Bharatiya Vidyarthi Parishad (ABVP), the student-wing of BJP.
His Political activities began during the days of National Emergency that gripped India from June 1975 to March 1977. In 1978 as the Taluk President, he led ABVP in Thalassery. He became the Kannur District Secretary in 1979 and the State Joint Secretary of ABVP in 1980. When his family fell in crisis following his father's death, he entered government service as LD clerk at District Industries Centre, Kannur.
Muraleedharan, whose house was located in a CPM stronghold, was accused of associating with ABVP and RSS. He could not go home due to threats on his life. Soon in October, 1980 Muraleedharan was implicated by the government and was kept in judicial custody for two months. In retaliation, then chief minister EK Nayanar was locked up and gheraoed by ABVP activists at Delhi. The case against him had invited wide public attention and was later dismissed by court.
Muraleedharan shifted his activities to the RSS Karyalay at Kozhikode and became a full-time worker of ABVP. He quit his job later and was elected as the State Organizing Secretary of ABVP in 1983 at the age of 25. From 1987 to 1990, he also held the additional responsibility as All India Secretary of ABVP During his 11 years tenure (1983–1994) as the State Organizing Secretary, he had the privilege of a close association with Shri Govindacharya and Shri. Dattatraya Hosabale, who were then the successive South Zone Organizing Secretaries of the ABVP.
The ABVP team during 1983-1994 at the state and national level had leaders including Shri. Ananth Kumar (Karnataka), Sushil Modi (Bihar), Shri. Jagat Prakash Nadda, (Himachal Pradesh), Shri. Muraleedhara Rao (Rajasthan) Shri. Om Prakash Kohli (All India President), Professor Late Bal Apte, (All India President), Vinodh Tawde and Chandrakant Patil (All India General Secretaries.
Muraleedharan left for Mumbai when he was appointed All India General Secretary of ABVP for the term 1994-1996.[9] Mumbai was found to be the ideal base to carry out his responsibilities nationwide as the All India general secretary of ABVP. In his term, he had close interactions with education departments in various state governments, Vice Chancellors of various Universities, University Grants Commission, Association of Indian Universities and educational research Institutions like NIEPA, NCERT, and NAAC etc. The organisation held seminars on Educational Changes, financing of higher Education, Pros and cons of Apprenticeship in Law Education, foreign university issues and more. Muraleedharan returned to Kerala in 1997 on a research project of Khadi and Village Industries Commission at Trivandrum.
In 1998 Muraleedharan married Dr. K.S. Jayasree, who is presently a Sanskrit lecturer at SN College, Chelannoor. The family live at Eranhipalam, Kozhikode.
(With inputs from Wikipedia)