Advertisement

Pakistan's stand on Kashmir is clear. It stood by the United Nations' Resolution which gave Kashmiris only two options – either join India or Pakistan in a plebiscite.  There was no third option. If anybody talked of Azadi, he or she will be considered an enemy of Pakistan ….writes Sakariya Kareem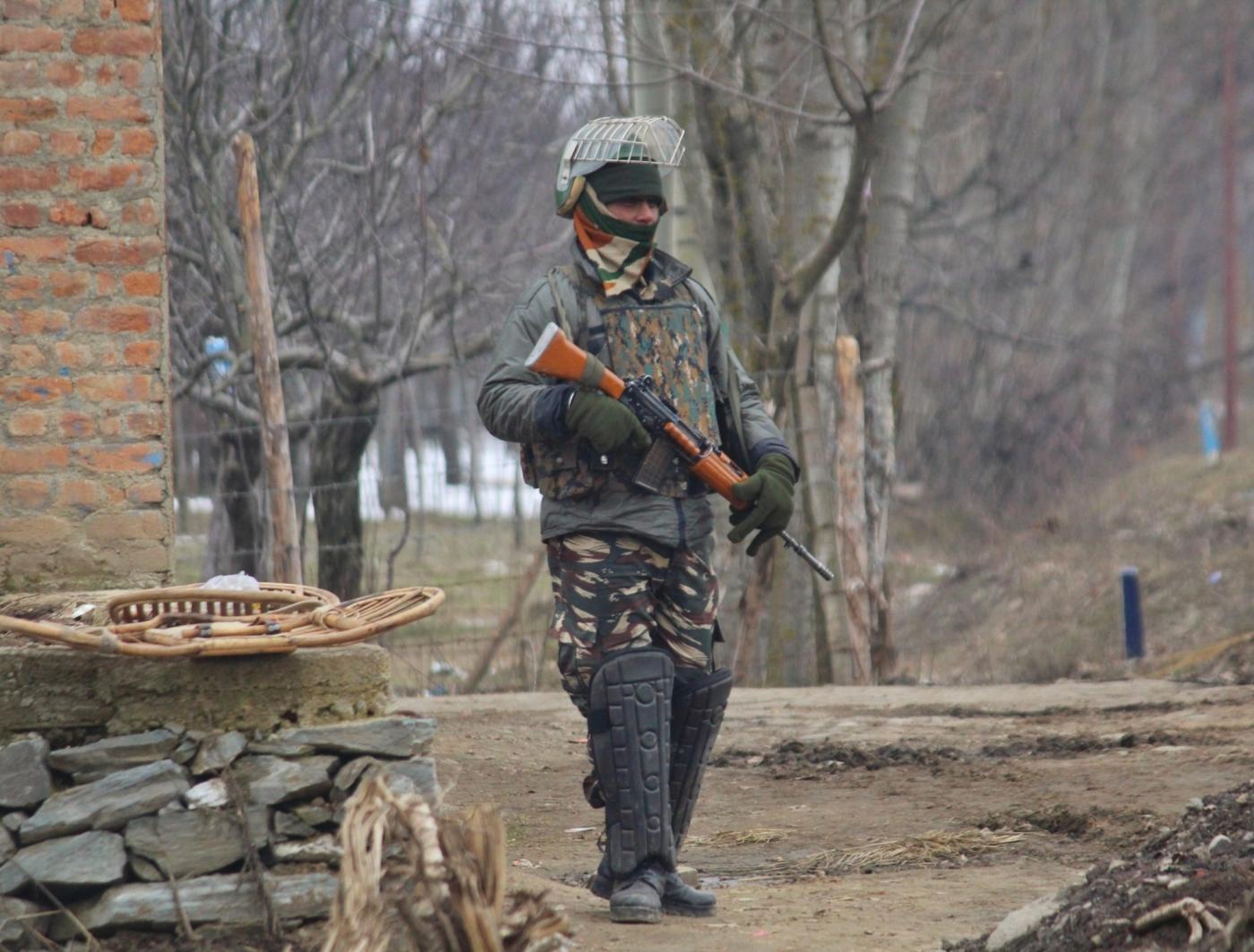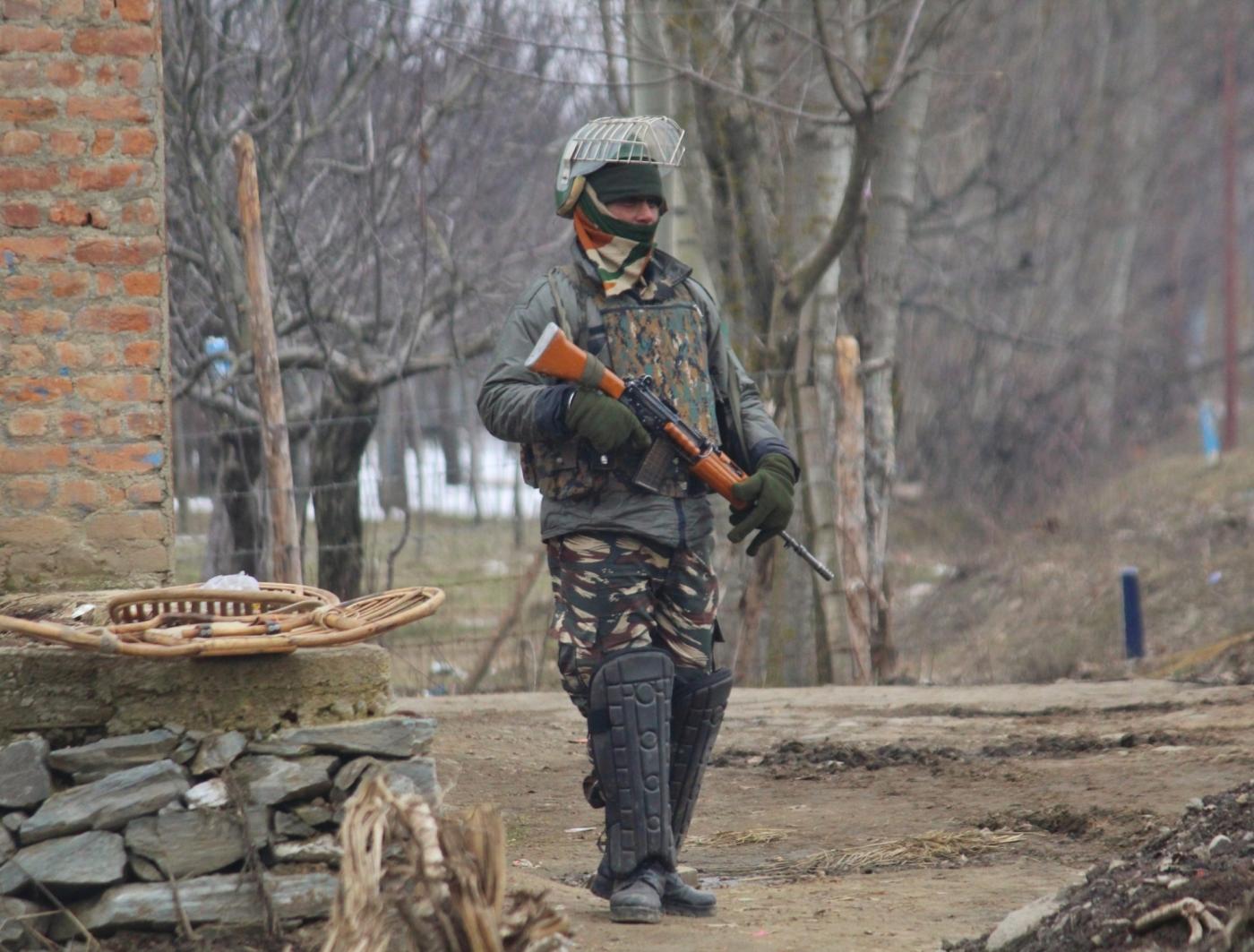 In 1992, when the insurgency in Kashmir was at its peak. Jammu and Kashmir Liberation Front (JKLF)'s leader Amanullah Khan claimed to be its initiator in 1988. He told Pakistani Urdu daily Jang that assigned by Inter-Services Intelligence (ISI), he kicked off the insurgency with two bomb blasts in Srinagar in 1988. But as the insurgency began picking up on the slogan of 'Azadi' the ISI replaced him with Jehadi organisations.
It took the ISI about a year to realise that 'azadi' for Kashmiris was not Pakistan's goal. Pakistan said it stood by the United Nations' Resolution which gave Kashmiris only two options – either join India or Pakistan in a plebiscite.  There was no third option. If anybody talked of azadi, he was considered an enemy of Pakistan. Thus, Amanullah Khan was discarded in 1989. He belonged to Baltistan yet, he wrote in his biography 'Jeid-e-Musalsal', the Pakistan government did not allow him to do political activities in Gilgit-Baltistan. He was jailed for defying Pakistan's orders. He died as a frustrated man. Before death, he must have repented his role as an ISI terrorist in Kashmir.
After overthrowing Amanullah as its terrorist in Kashmir, the ISI created at least half a dozen terror groups, labelled jehadis, to take over in Kashmir.  Their role was not to preach azadi but jehad for taking Kashmir to Pakistan and demolish all the symbols of Hindu-Muslim unity like mazars where the people of both communities came for prayers.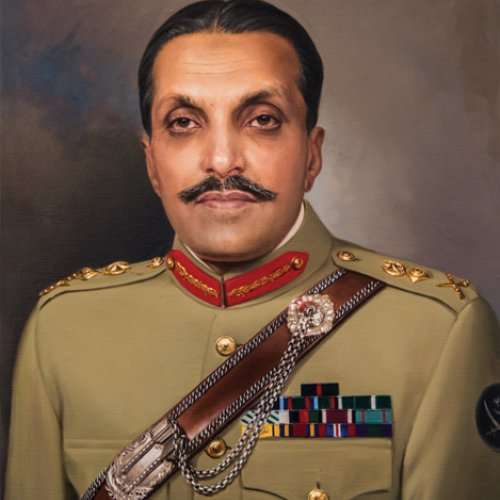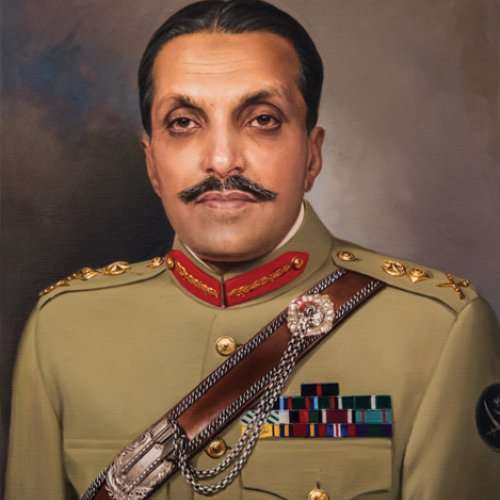 A section of the Indian press in 1988 had claimed that Pakistan's military dictator Gen Ziaul Haq had prepared before his death in an aircrash (October 1988) a blue print of insurgency in Kashmir. It was guessed that Gen Zia wanted to turn armed, trained mujahedeen to Kashmir, once they finished the United States led jehad in Afghanistan (1979-89) that was to protect Pakistan from them.  It is believed Pakistan's first Governor General Mohammad Ali Jinnah did the same in 1947 when the British left India.  Jinnah turned ferocious tribal to Kashmir who lived on the money the British regularly gave them to buy peace.  Jinnah feared these tribals would now pounce on Pakistan. So, they were diverted to Kashmir where they killed, plundered, raped and kidnapped young beautiful Kashmiri women to Rawalpindi.
When the Afghan war was tapering off Amanullah had already ignited Kashmir insurgency in 1988. Zia's terrorism blue print for Kashmir seemed to have three layers.  The first layer consisted of creating insurgency terrorism in India's Punjab to backup trouble in Kashmir. Thus, according to the plan, the insurgency in Punjab preceded that in Kashmir.  Gen Zia, a migrant from Jallandhar in Indian Punjab, fully backed this insurgency while saying Islam did not allow interference in the neighbour's internal affairs.  While the Punjab insurgency was on, some Urdu newspapers in Pakistan reported least-known people's statements that if Punjab broke away from India it would be easy for Kashmir to "free" itself.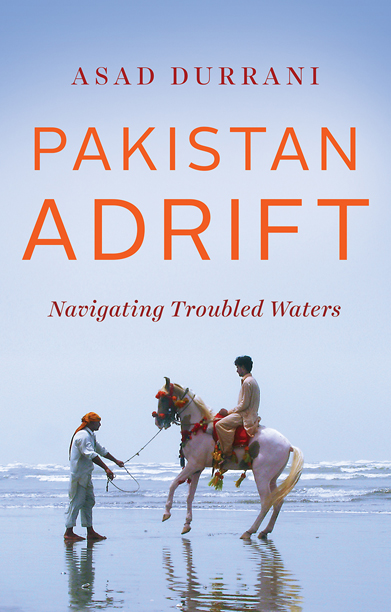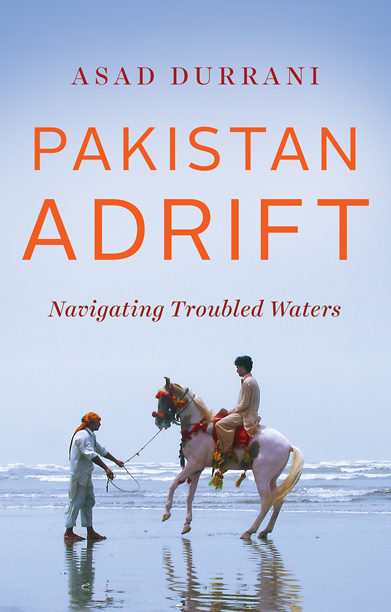 Former ISI Chief Asad Durrani in his book "Pakistan Adrift" is critical of then Prime Minister Benazir Bhutto for helping India finish the Sikh in unrest.  He wrote the Kashmir insurgency stood to suffer if Sikh revolt collapsed.  The second layer consisted of the selection of   terrorist, Amanullah whose ideology otherwise militated against Pakistan's two-nation theory and the Kashmir policy. His selection was meant to camouflage Pakistan's own agenda in Kashmir. Amanullah's JKLF stood for independent secular Kashmir. But terrorist like him gained huge benefits in terms of money and sure security from Pakistan's intelligence agencies.
With the removal of Amanullah this layer ends.  The ISI created about eight jehadi/terrorist organizations to take over from Amanullah and terrorise the people into abandoning their Kashmiri identity, Kashmiri character and culture.  Most mentionable is the induction of Hizb-ul-Mujahedeen (HuM) on the party of Holy warrior. It was formed in 1989 to counter the JKLF and push Pakistani agenda in Kashmir. Supported by the ISI and the Jamaat-i-Islami, it at once terrorised the Kashmir population to follow its fiat without question.
It frightened away Kashmiris from visiting mazars.  In fact, mazars in Kashmir can be described as symbols of Hindu-Muslim togetherness. Now mazars began to be destroyed.  A horrific example was the torching of Charar-i-Sharif in 1995 by one non-Kashmiri Mast Gul who managed to escape to occupied Kashmir where he received big ovation from Jamaat-i-Islami.
The message from the burning of Charar-i-Sharif was clear – not only to divide Kashmiris but more than that to project fundamentalists Sunni Muslims, exemplified by Jamaat-e-Islami, as superior to ordinary practicing Muslims.  In fact after the exit of Amanullah, the Jamaat-i-Islmai seemed to have taken the role of a self-styled terror regulatory authority of Kashmir.  In Pakistan, there were demands some years ago that the Jamaat be designated as a terror group. There is no exaggeration in this demand. It has dominated Kashmir insurgency because of its patronage of terror groups.
Hizb-ul-Mujahideen is considered it terror wing.  So is Jamiat-ul-Mujhadedeen which had broken away from Hizb-ul-Mujahdedeen in 1995.  Another terror group operating in Kashmir is Al Badr which is also a terror wing of Jamaat-e-Islami of Pakistan. The ISI used Al Badr to work against those kashmiri militant groups who did not toe Pakistan's agenda on Kashmir.  Dukhetara-e-Millet or the Daughters of Islamic Community (DeM) is really a women – wing of Jamaat-i-Islami.  Its main activity is to force women to wear Islamic dress and not to watch TV and films.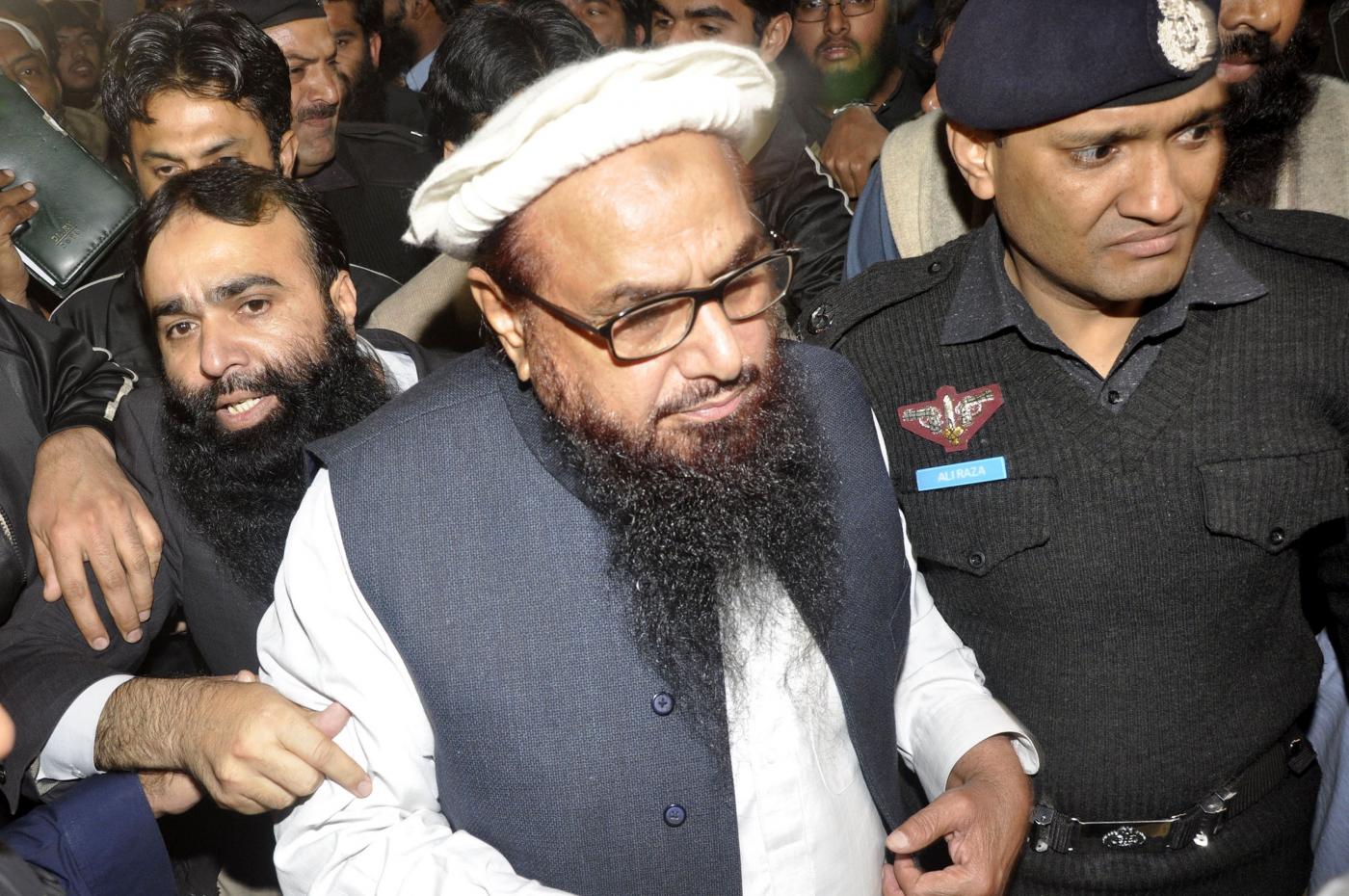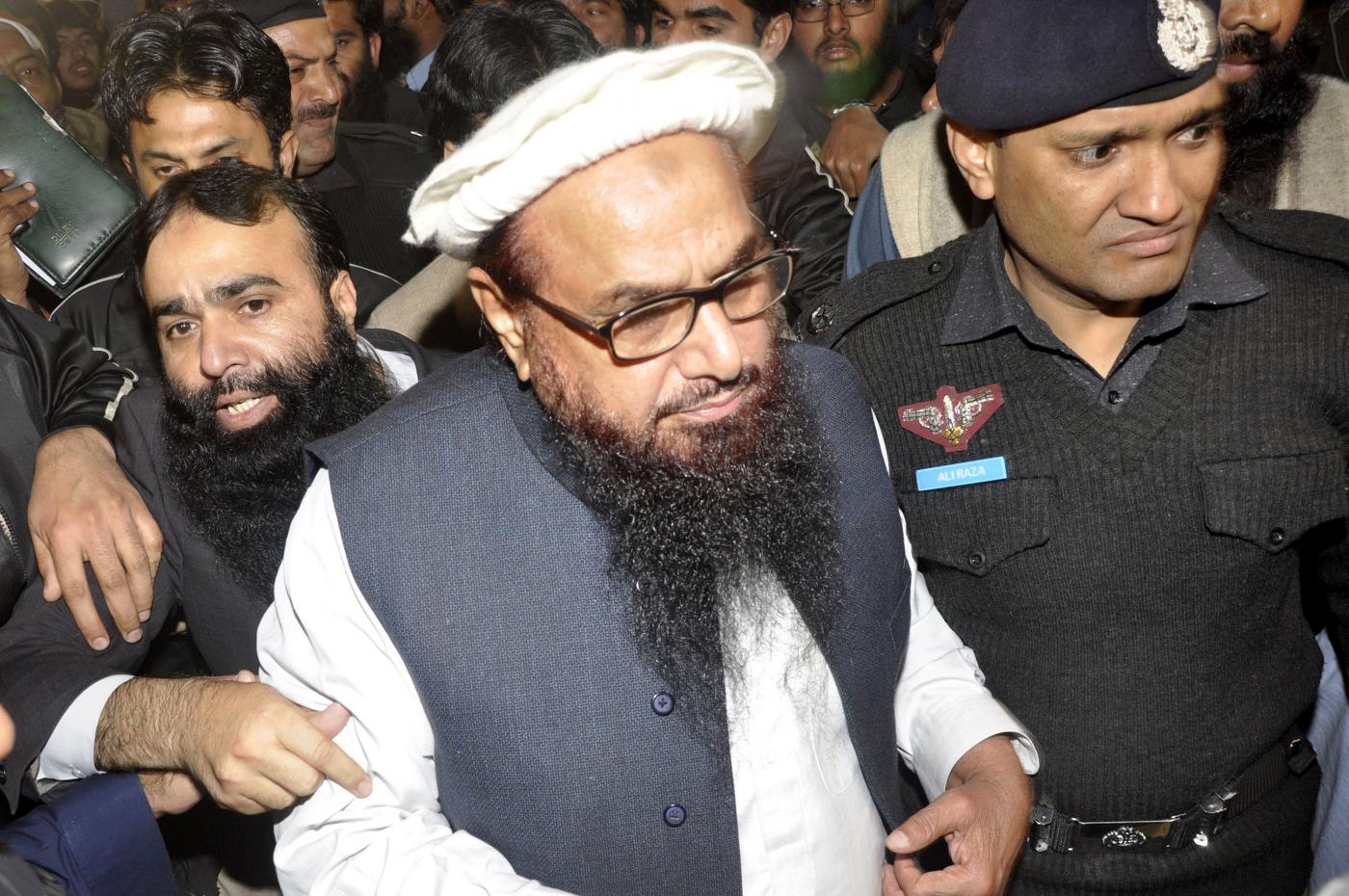 When the DeM was campaigning for Islamic dress, an organization by name Lashkar-e-Jabbar (LeJ), emerged with weapons like acid to terrorise women to wear what it called Islamic dress. But what is Islamic dress? In the 1980s Occupied Kashmir's then President Sardar Abdul Qayyum pestered women to wear Salwar Kurta like women in Punjab.  This was part of a campaign to make Kashmiris forget about their Kashmiri identity, their culture, their history dress and literature.   In schools nothing of this can be taught to children. They are taught that Pakistani hero's history and culture are their own. They have been de-Kashmirised and Punjabised.
This is what they want to do in Kashmir by trying to create hysteria against India.  But despite all the force of terror they have met no success. LeJ's threat of acid has not made women not to wear what they want.  But it is a fact that the State wide camouflaged presence of ISI agents, of terror groups and of false exponents of the UN Resolutions have made people either to keep quiet or shout those slogans which are music to the ears of Pakistani Establishment.  Kashmiris, or for that matter all Pakistanis, are told by Pakistan that the cause of terrorism in Kashmir is India's refusal to fulfill its promise it made to the United Nations to hold a plebiscite to find out whether Kashmiris want India or Pakistan.  Those who know the text of these Resolutions would know who flouted them.
But Pakistan believes a lie becomes truth if repeated a hundred times.  Pakistani policy of spreading terrorism in Kashmir is based in its faith in this falley.  Pakistan's former Army Chief Gen Pervez is on record as confessing that his country trained underground militants to fight in Kashmir because the United Nations and the West was not doing anything to resolve the Kashmir problem.  He told German magazine Der Spiegel in London in October 2010 – "They (underground militant groups to fight against India in Kashmir) were indeed formed" because the UN, the United States and the West were doing nothing to resolve the issue.