Advertisement

On May 1, 2019, the UN Security Council put Masood Azhar in the terror list. There are a number of other terror individuals and entities in Pakistan who deserve to be on the UN 1267 Committee List. The most prominent among them is Pakistani Army ….writes Dr Sakariya Kareem
With Pakistan on the brink of an economic collapse, did it really matter if JeM chief was listed as a global terrorist by the UN 1267 Committee or not? Efforts by the international community four times in the past did not succeed, so what was different this time. China which had been a spoilsport earlier, this time did some quick thinking in view of its frayed relations with the US and decided that rather than be faced with a direct resolution in the Security Council on Masood Azhar, it would be better for things to pass.
For Pakistan, it became imperative to 'let go' of Masood Azhar on account of pressure from the FATF and a prospective bailout from the IMF. Reports in the Pak media say that the Pakistani government had been coming around to this view even as China was preparing to place a technical hold on the listing of Azhar in mid-March 2019 or even earlier. Recall, that Pakistani's former Finance Minister Azad Umar was in and out of Washington through most of March and April. He must have read the tea leaves in Washington DC!
China on the other hand, was faced with the combined will of the USA, UK and France in the UN Security Council and knew that it could not keep the hold longer. Thus far, China played the game to suit Pakistan's interests; in a sense its own interests also, because in this fashion it kept its pressure on Pakistan by saying 'look, we are supporting you', do our bidding. But China was aware that Pakistan was going to approach the IMF; this had been in the offing for a year now. And all indications had been that this time around, the US would put pressure on the IMF to lay down strict conditionalities on Pakistan.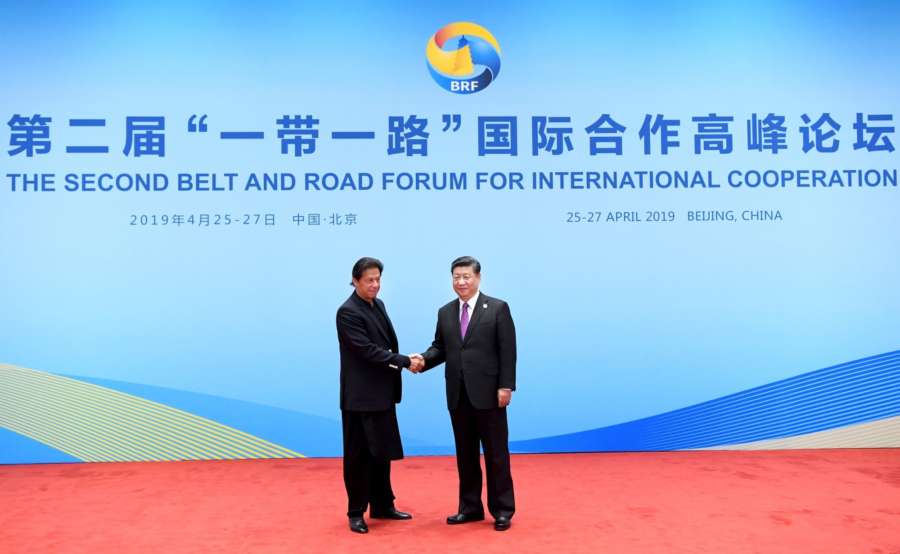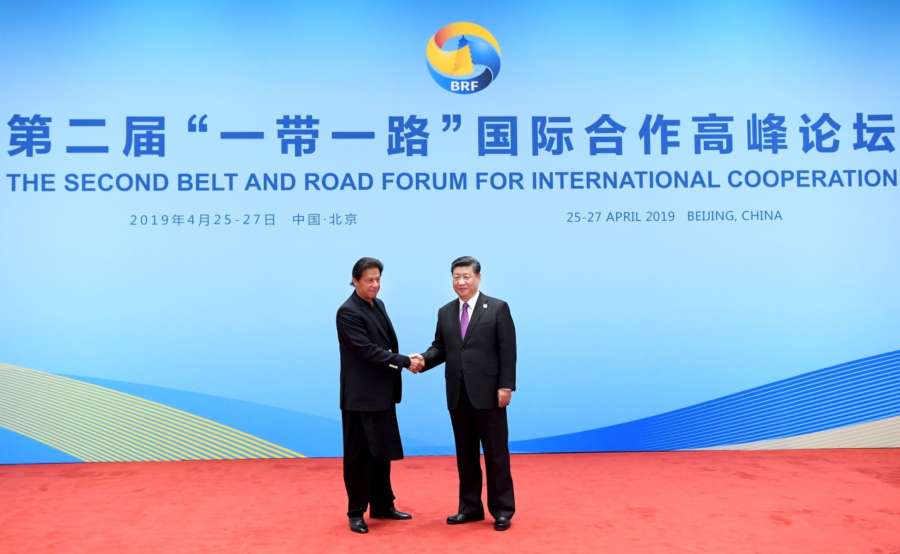 A clear indication of this was when US Secretary of State Mike Pompeo had said last year that US did not want Pakistan to use the IMF funds to repay Chinese loans. In an interview with CNBC television (30 July 2018) Pompeo said the US looked forward to engagement with the government of Pakistan's prime minister, Imran Khan, but said there was "no rationale" for a bailout that pays off Chinese loans to Pakistan. He added: "Make no mistake. We will be watching what the IMF does. There's no rationale for IMF tax dollars, and associated with American dollars that are part of the IMF funding, for those to go to bail out Chinese bondholders or China itself."
Obviously, while the IMF may well want Pakistan to make transparent terms on which they received loans from China, Pakistan by itself is no position to think of using IMF money to repay China. Of course subterfuge is always possible, but difficult to hide in the long run. Clearly, the US has pulled out all stops to put pressure on China, and this is one indirect message to Beijing. That the US agreed to take on China to get Masood Azhar blacklisted has to do with President Trump's anti-China stance even before he took office. It also has to do with India's diplomatic lobbying continuously for over a decade now to get the world to listen to its plaint about Pakistan being a state sponsor of terror. More recently, India used its hedging strategy with the West to convey its willingness to go the extra mile to get Azhar listed in the UN.
And therefore, when on 1 May 2019, the Security Council Committee pursuant to Resolutions 1267 (1999), 1989 (2011) and 2253 (2015) concerning ISIL (Da'esh), Al‑Qaida and associated individuals, groups, undertakings and entities approved the addition of the entry of Masood Azhar to its ISIL (Da'esh) and Al‑Qaida Sanctions List of individuals and entities subject to an assets freeze, travel ban and arms embargo, there was quiet confidence in Indian circles that one part of the mission had been accomplished.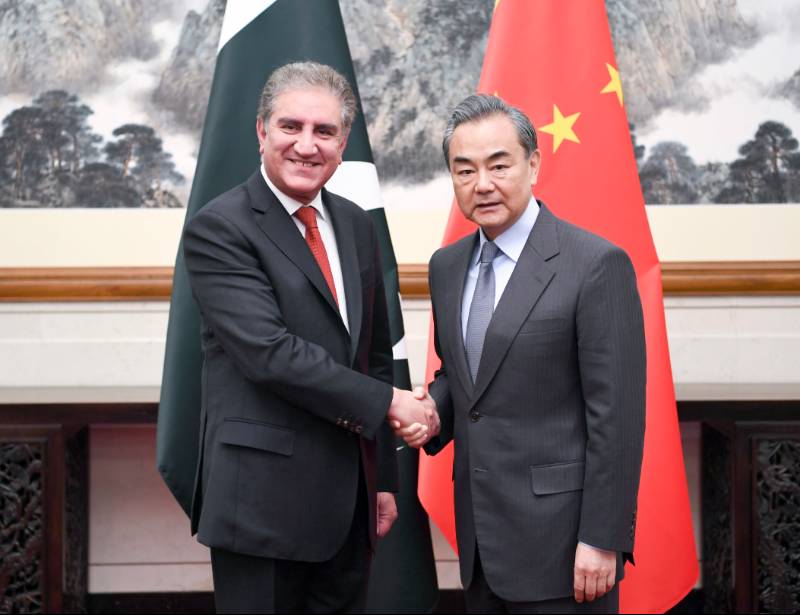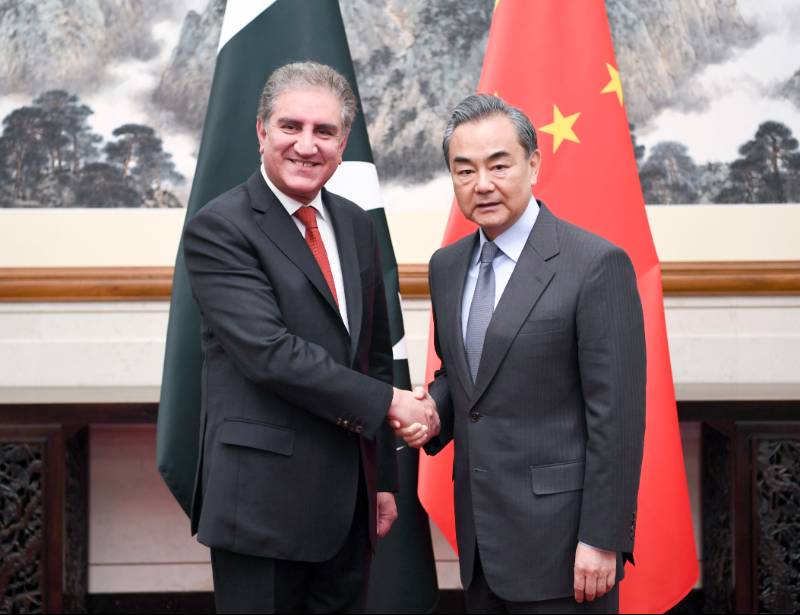 The larger part of the Indian campaign against Pakistan will have to continue to force it to acknowledge its state sponsorship of terror and to tone down this display of public affection for terror groups in action. One is sure that the US under President Trump will continue to act against Pakistan as long as they don't see the situation in Afghanistan improving. That suits India upto a point.  For its part, China has, by agreeing to the listing got out of the spotlight that it was being subjected to in the UN and other international forums on this account.
A quid pro quo for the Azhar listing could be an IMF loan for Pakistan. That said, the strategic picture is unlikely to change within Pakistan for at least a decade. The very fact that the Pak Army continues to be in command and has Imran Khan under its control should make one realise that ultimately it will be the military which will decide the contours and extent of the use of non-state actors as strategic assets. Recall that the Taliban continues to be a active player wholly supported by the Pakistani establishment. Should the US not impose sanctions on the Taliban?
On the contrary, Taliban is asking that its members be taken off the UN proscribed list! Further note that there are a number of other terror individuals and entities in Pakistan who deserve to be on the UN 1267 Committee List. The challenge is a big one and will take time. More importantly, should the UN not add the Pakistani Army to the 1267 Committee list?
In a strange way, the US designation of the IRGC as a Foreign Terrorist Organization is a reminder that the US could well do the same to the Pakistani Army under its laws, by using the very same yardstick that the US applied to Iran!