Advertisement

BBC and other leading global media firms showcased the plight of millions of Uyghur Muslims at Xinjiang province of China. So far three Muslim countries – Malaysia, Indonesia and Turkey – have shown some courage to condemn the persecution of Uyghur Muslims. Saudi Arabia, Pakistan and other guardians of Islam & human rights are still mum on the plight of Uyghur Muslims….writes Rifan Ahmed Khan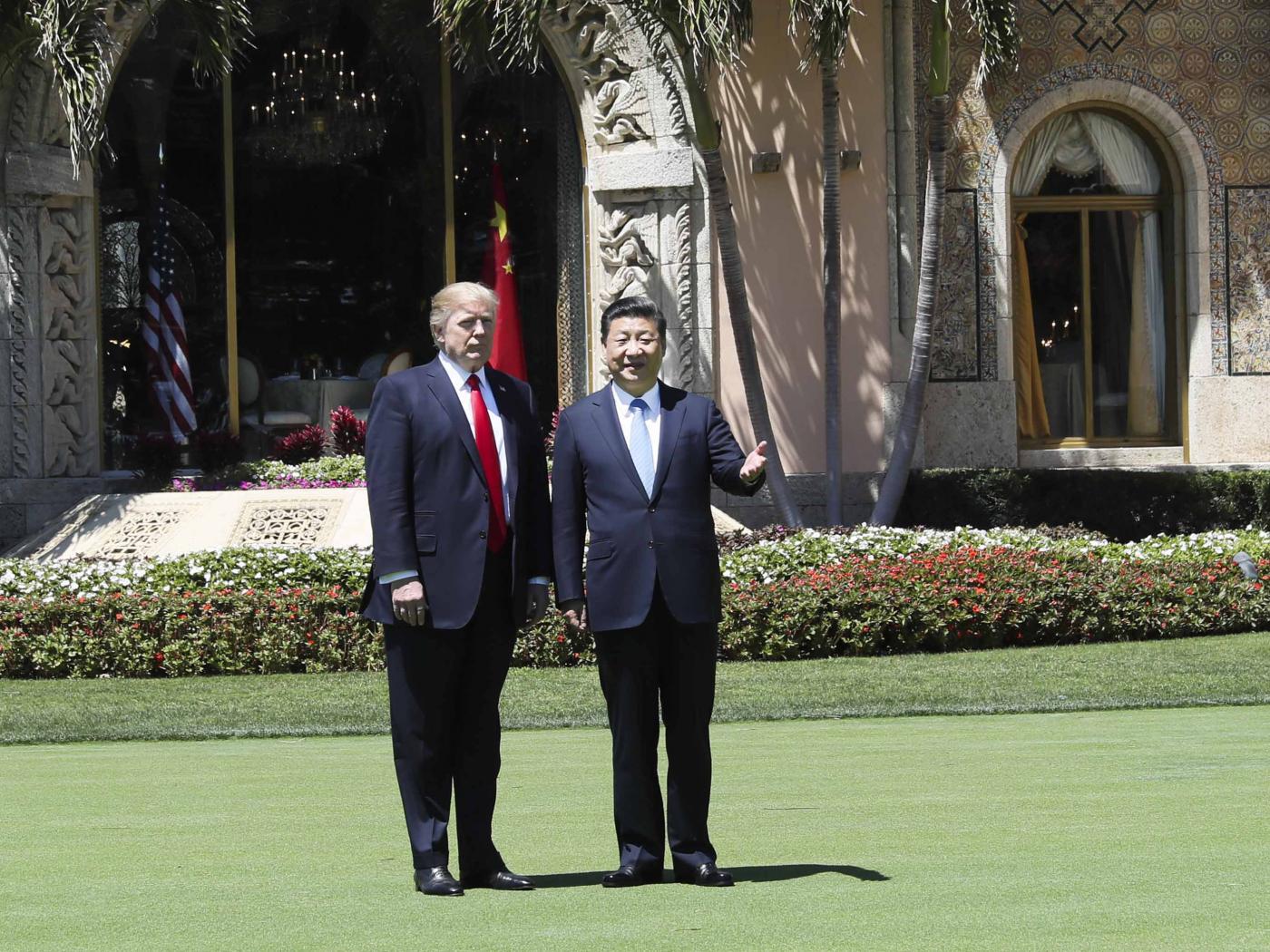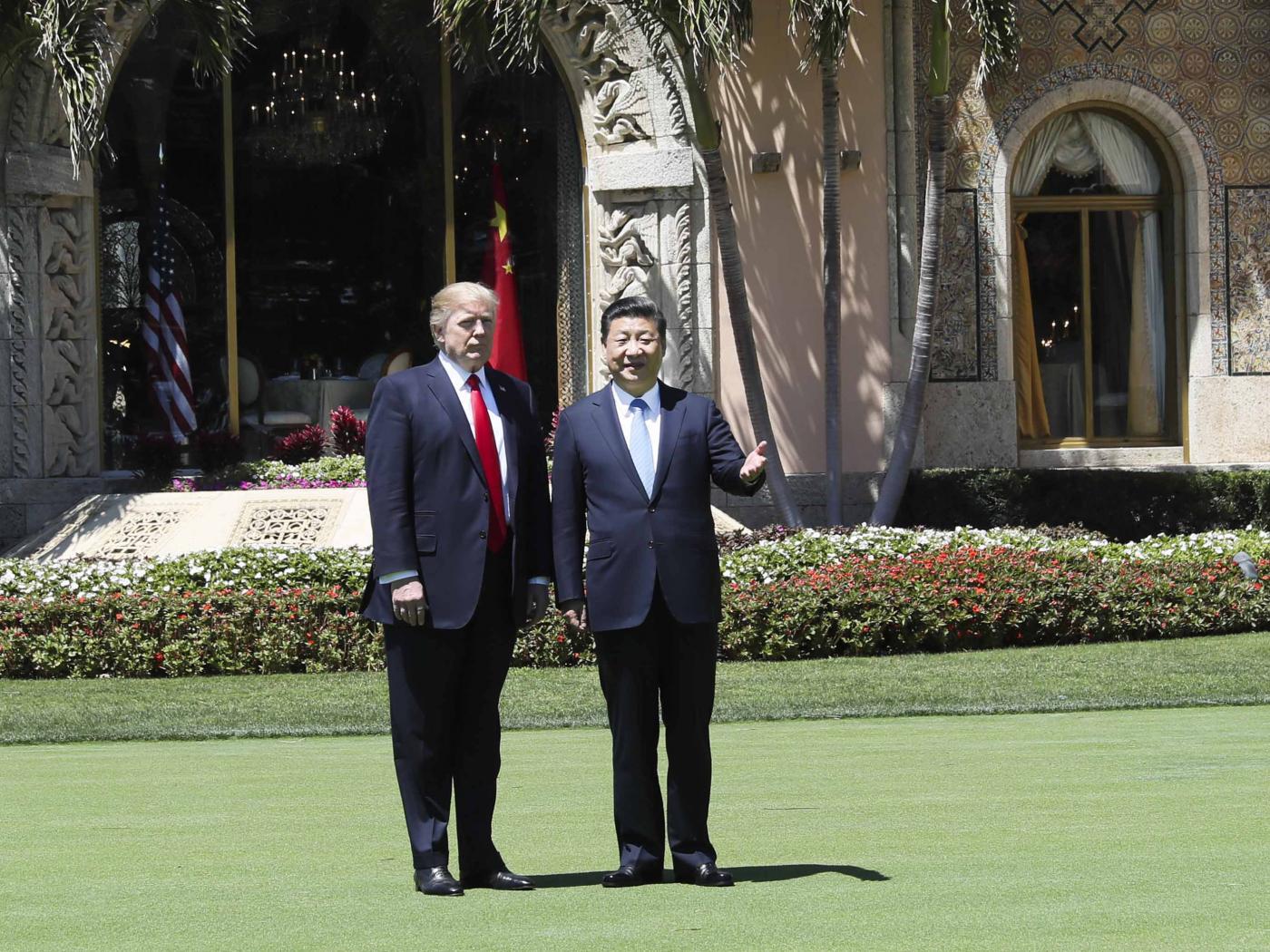 China's internment camps, for Uyghur Muslims in its largest province of Xinjiang in its north west, have divided the world into two opposite camps. One comprises countries that swear by democracy and human rights. The other includes countries with weak or no commitment to democracy and human rights.
Ambassadors from 22 countries, including Australia, Canada, Britain, France, Germany, New Zealand and Japan, of the former camp recently wrote to the United Nations Human Rights Council President Coly Seck and UN Human Rights High Commissioner Michelle Bachelet complaining about the plight of one million people, mostly Uyghur Muslims, kept in internment camps for about two years now. China calls them voluntary camps-centres for "vocational education" for de-radicalization.
The letter expressed their concern "about credible reports of arbitrary detention as well as widespread surveillance and restrictions, particularly targeting Uyghur and other minorities in Xinjiang.
This letter was countered by 34 countries that supported China's case in Xinjiang. Those who signed this letter included Saudi Arabia, Pakistan and Russia. They support China's claim that these camps are necessary to take people away from religious extremism, terrorism and separatism.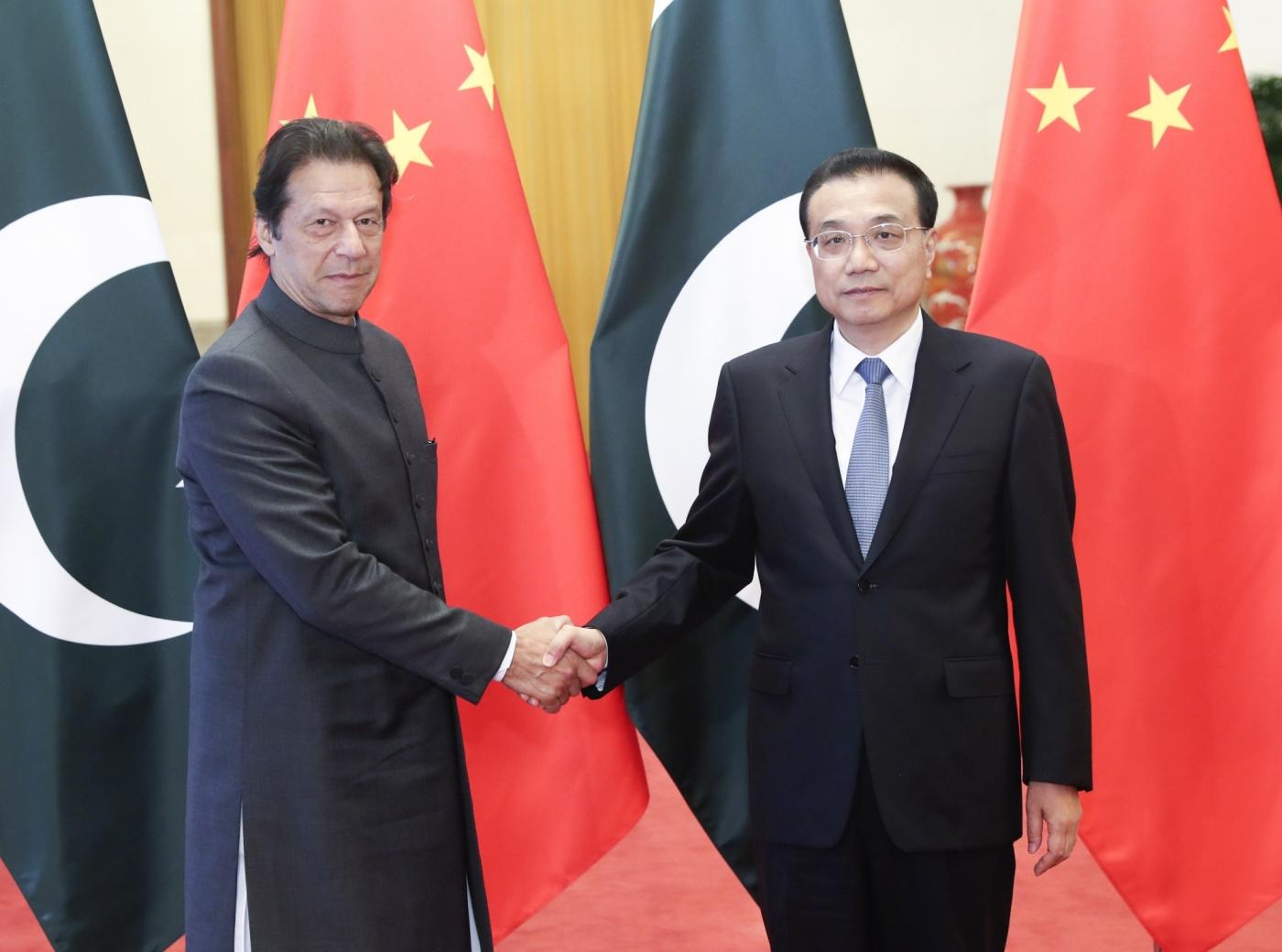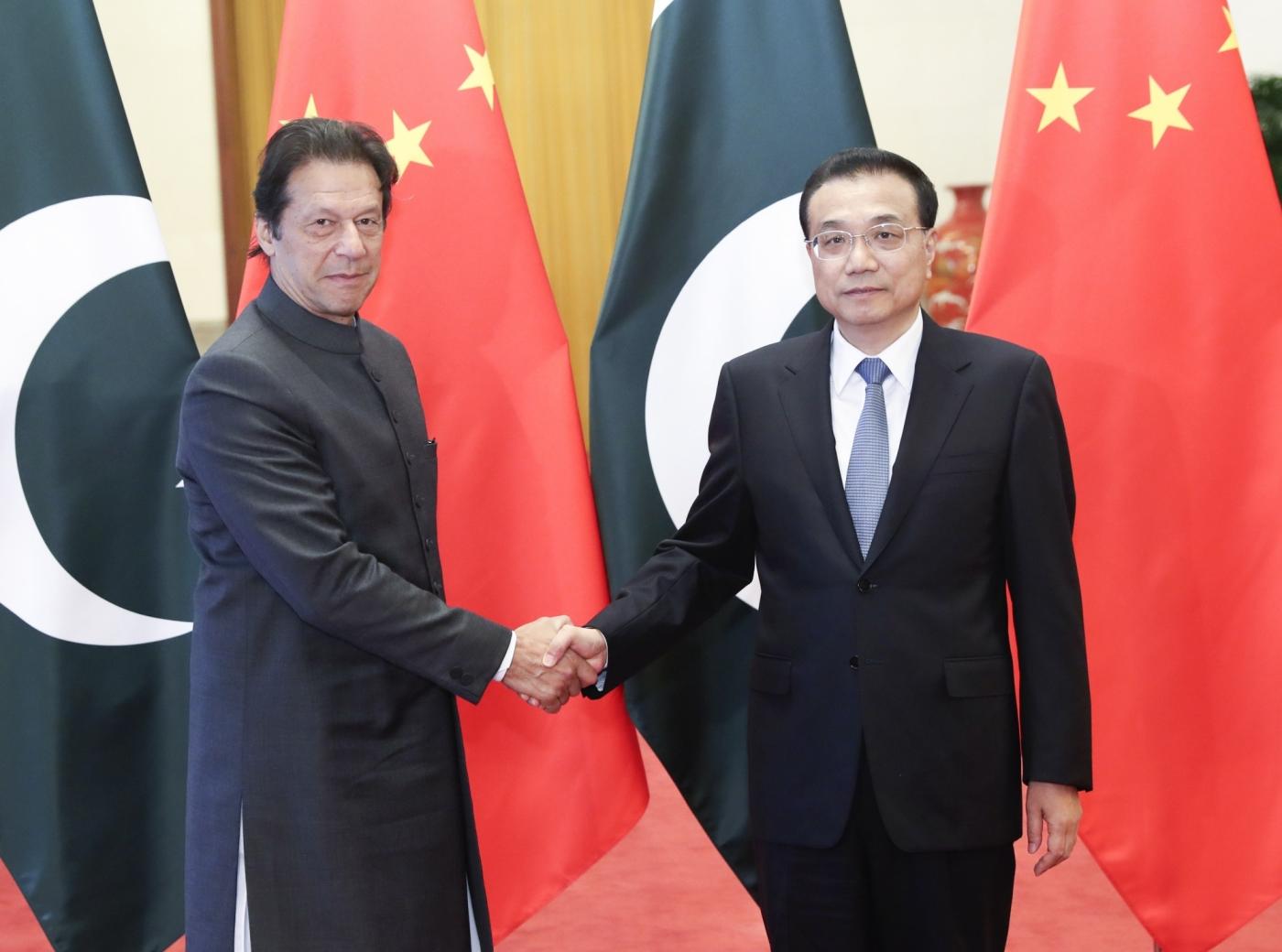 It is very surprising that a country like Saudi Arabia, which, at the time of Islamic summit in Lahore in 1974, vowed to cover the world with Holy Quran, can't see the process of systematic eradication of Islam in Xinjiang not far away from its borders. Can Saudi Arabia show guts to only half cover Sunni majority Xinjiang with Holy Quran? Iran is another beacon of the Muslim world. Does not the 1979 Islamic revolution invest it with any responsibility towards its persecuted fellow-Muslims in Xinjiang?
Pakistanis proudly call their country "Islam Ka Qila" (Citadel of Islam). But this claim makes them look like jokers in a circus when their Prime Minister Imran Khan claiming in Turkey that he is not aware of what is happening in Xinjiang.
So far three Muslim countries – Malaysia, Indonesia and Turkey – have shown some courage to condemn the persecution of Uyghur Muslims. But they took no following steps after that.  Turkey, despite receiving a loan of $ 36 billion from China recently, made a harsh statement.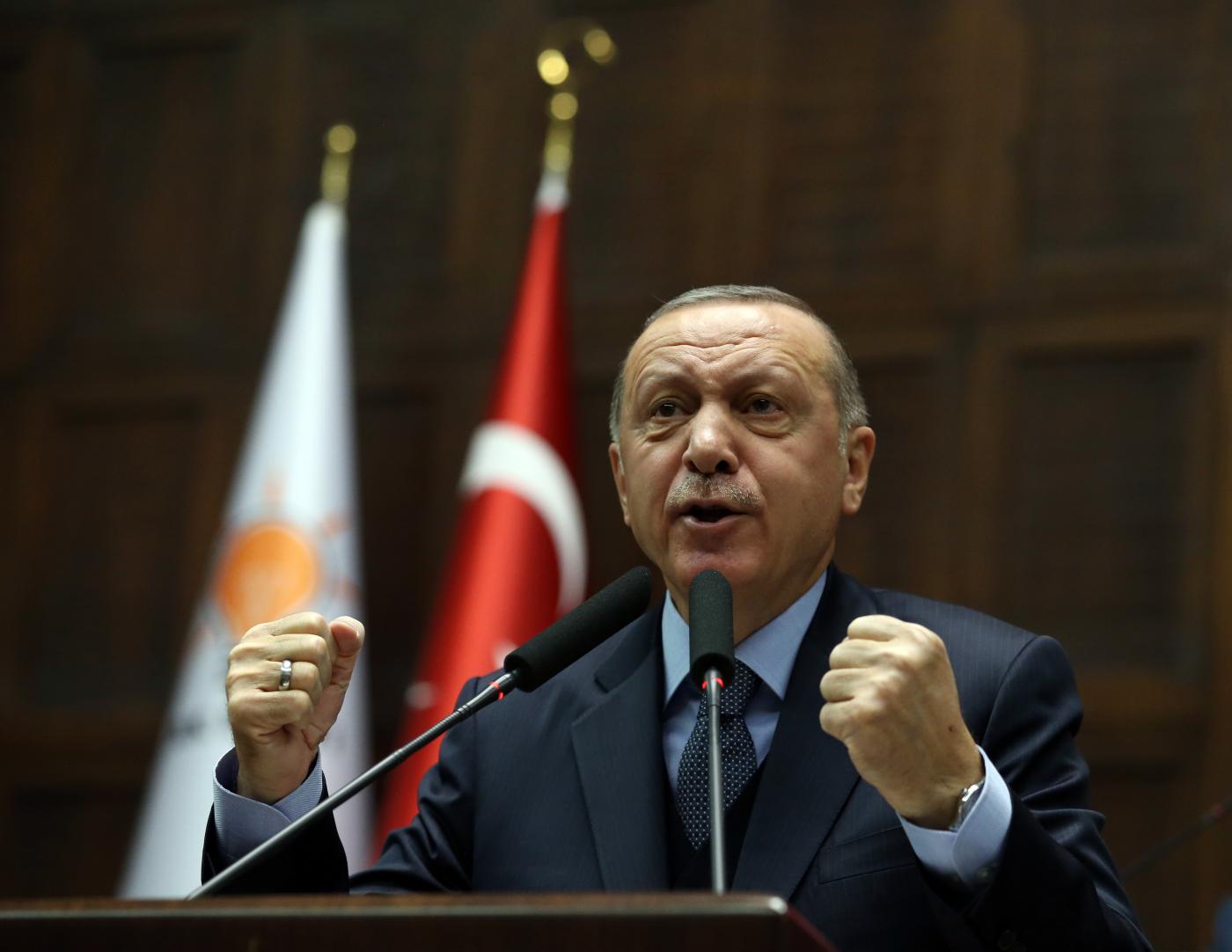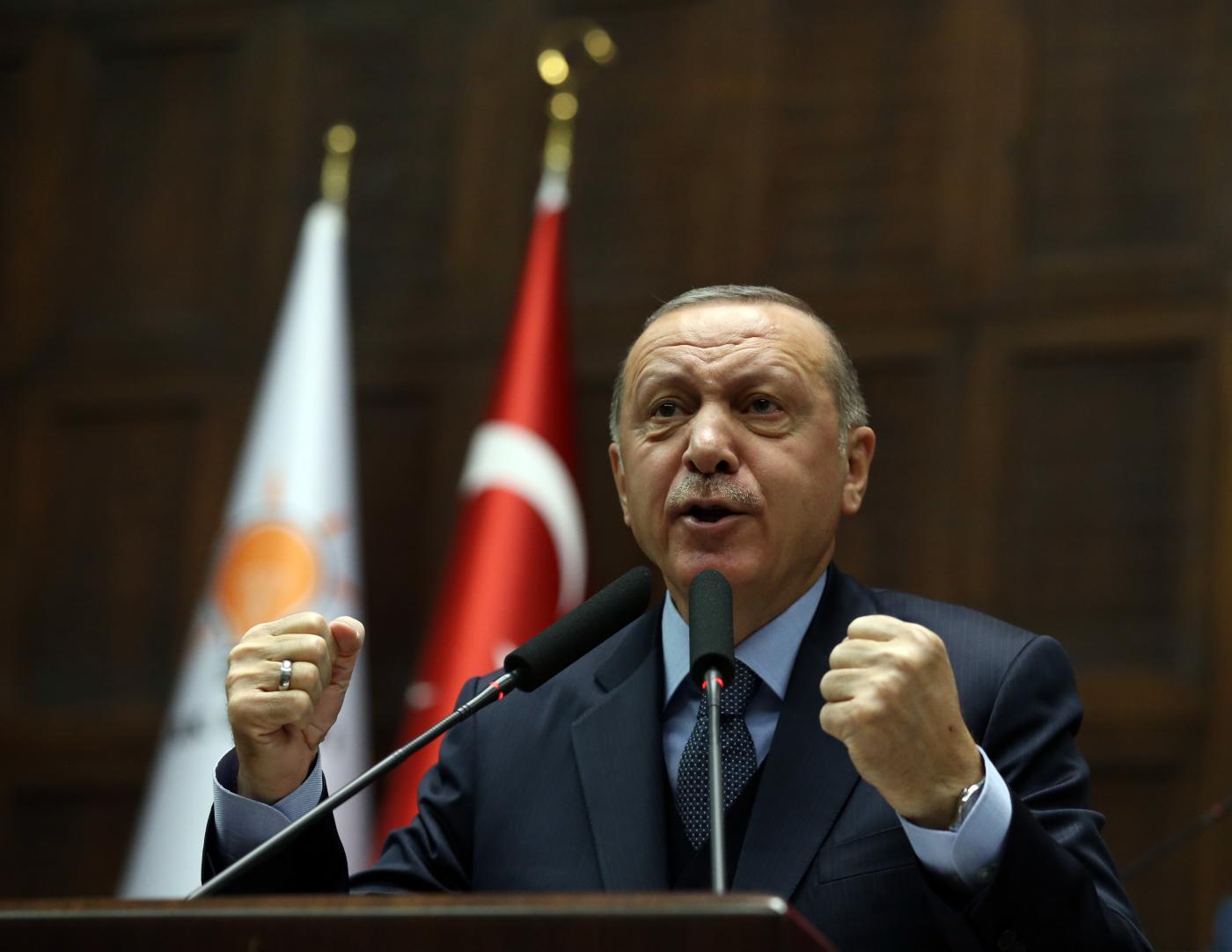 Turkey said: The allegations that the Chinese government is trying to 'eliminate' the ethnic, religious and cultural identity of the Uyghurs and other Muslim groups are completely untenable.
The Turkish Foreign Ministry said "it is no longer a secret that more than one million Uyghur Turks incurring arbitrary arrests are subjected to torture and political brainwashing in internment camps and prisons".
This statement, from Foreign Ministry spokesman Hami Aksoy, also appealed to the international community and the Secretary General of the United Nations to take action to end the "human tragedy".
This statement has pleased Uyghur diaspora, which for a long time had been urging Muslim countries to speak for the persecuted Uyghur Muslims in China's Xinjiang. Turkey has a special responsibility towards them as it (Turkey) is have to a large community of Uyghurs.
In a subtle justification of China's crackdown on a million Uyghurs, an op-ed article in the English language daily of Pakistan "The Nation", calls it "counter-extremism measures". The author traces the establishment of the internment camps to the Afghan war (1979-89) which cast its spell of Islamist radicalization on Chinese Muslims who account for more than 20 million in the country's population.
The Eastern Turkestan Islamic Movement (ETIM), an Islamist militant organisation, was responsible for many terrorist attacks in Southern China. Its links with the Taliban and through them with Al-Qaeda and its later connections with the Islamic State of Iraq and Syria (ISIS). The article quotes a Chinese White Paper, "The Fight Against Terrorism and Extremism And Human Rights protection in Xinjiang" to give the Chinese reasons for staring the crackdown.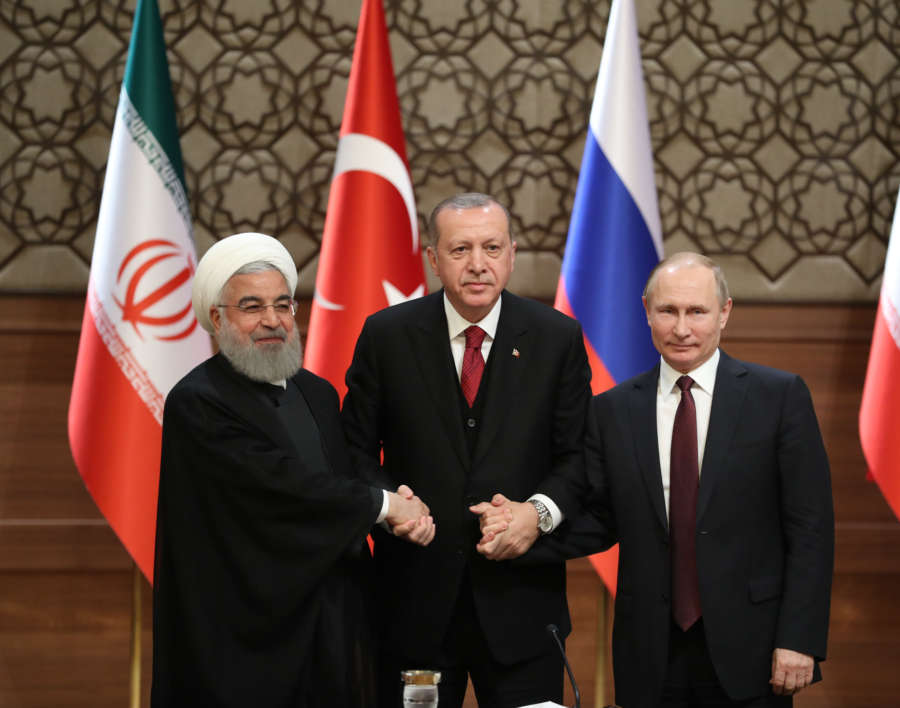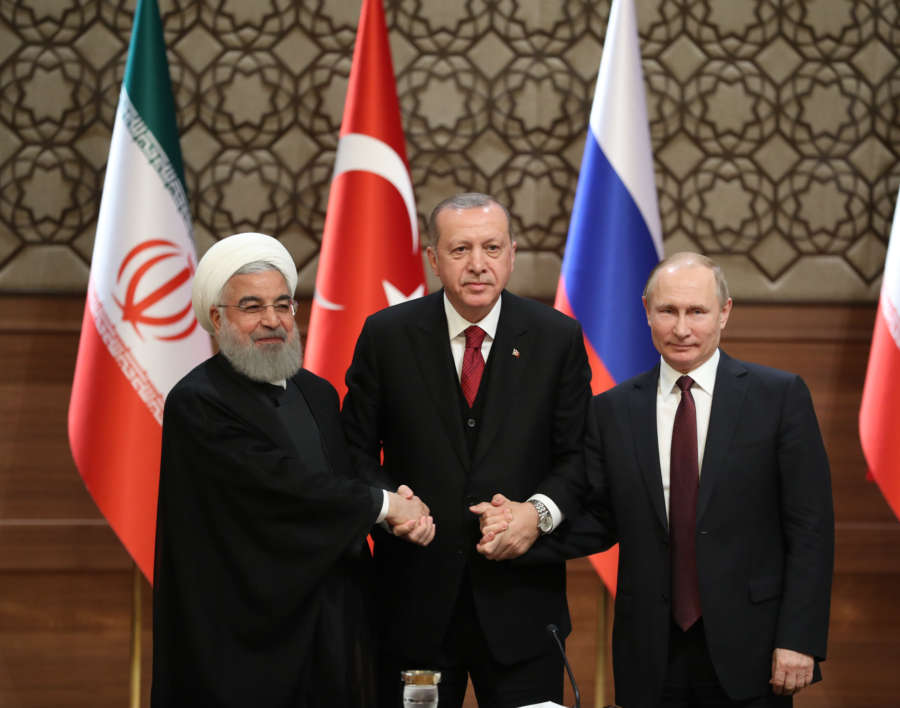 The White Paper clearly identifies the "terrorists" and "extremists" but does not explain why China is punishing one million people in the name of de-extremism and counter-terrorism? Does it imply all Uyghur Muslims are extremists and terrorists? What the Muslim supporters of China fight shy of is accepting that China is treating Islam, at least in the country, as a source of terrorism and extremism. One would be foolish not to see this in its present campaigns of de-Islamisation.
How can one explain the motive in snatching children from their parents to put them in centres where they are kept completely oblivious of their religion, their history, their culture, their language, and their festivals and of their food and attire? That is not all. When they grow up they will naturally choose life partners who too have brought up in a religion less and cultureless atmosphere. Thus, can anybody imagine the signs of Islam and Islamic culture in Xinjiang 25 years hence if things continue as they do today? The Uyghur children of today will be turned into complete de-Islamised China men of tomorrow.
Again, whatever the Chinese claim to be the purposes of the internment camps, Uyghurs who have spent time in these camps tell stories that Islam is the sole target. A Kazak businessman, who spent about two months in one of the camps, told French news agency AFP that the camps had only one goal to strip detainees of their religious belief. Those who had been incarcerated in those camps said after their release that the Uyghur Muslims were thrown into these camps for following Islamic traditions just as keeping long beard. So were women who used veil. They were forced to eat pork, which for a Muslim is haram, and forced to sing patriotic songs the wordings of which might not agree with their Islamic faith.
AFP quotes satellite images to say that dozens of mosques and religious sites around Xinjiang have been either demolished or denuded of their domes since 2017, when the internment camps were being set up. Mandarin is being popularized in Uyghurs majority Xinjiang at the cost of their own Turkic language to which they are madly attached. Their religious scripts, their history and literature are all in this language. Their language is their being.
The Xinjiang government aims at fully mandarinising Uyghur students by 2020. That should make their marriages in Han families easier. The national census data from 2010 shows only 0.2 percent of Uyghurs were married to Han people (AFP). If the mandarinisation is successful more and more Uyghurs might take Han life partners, thus sealing the possibility of their ever thinking of their fathers and forefathers religion – Islam. Hans have been coming to Xinjiang to take up all big jobs in the new industries that have been coming up for the past about one decade. Hans, who were only six percent in Xinjiang in 1949, accounted for 37 percent population in 2015.  Heavy influx of Hans into the province with their atheist life style and mindset is threatening to turn the Uyghur people into Red Indians on their own hand.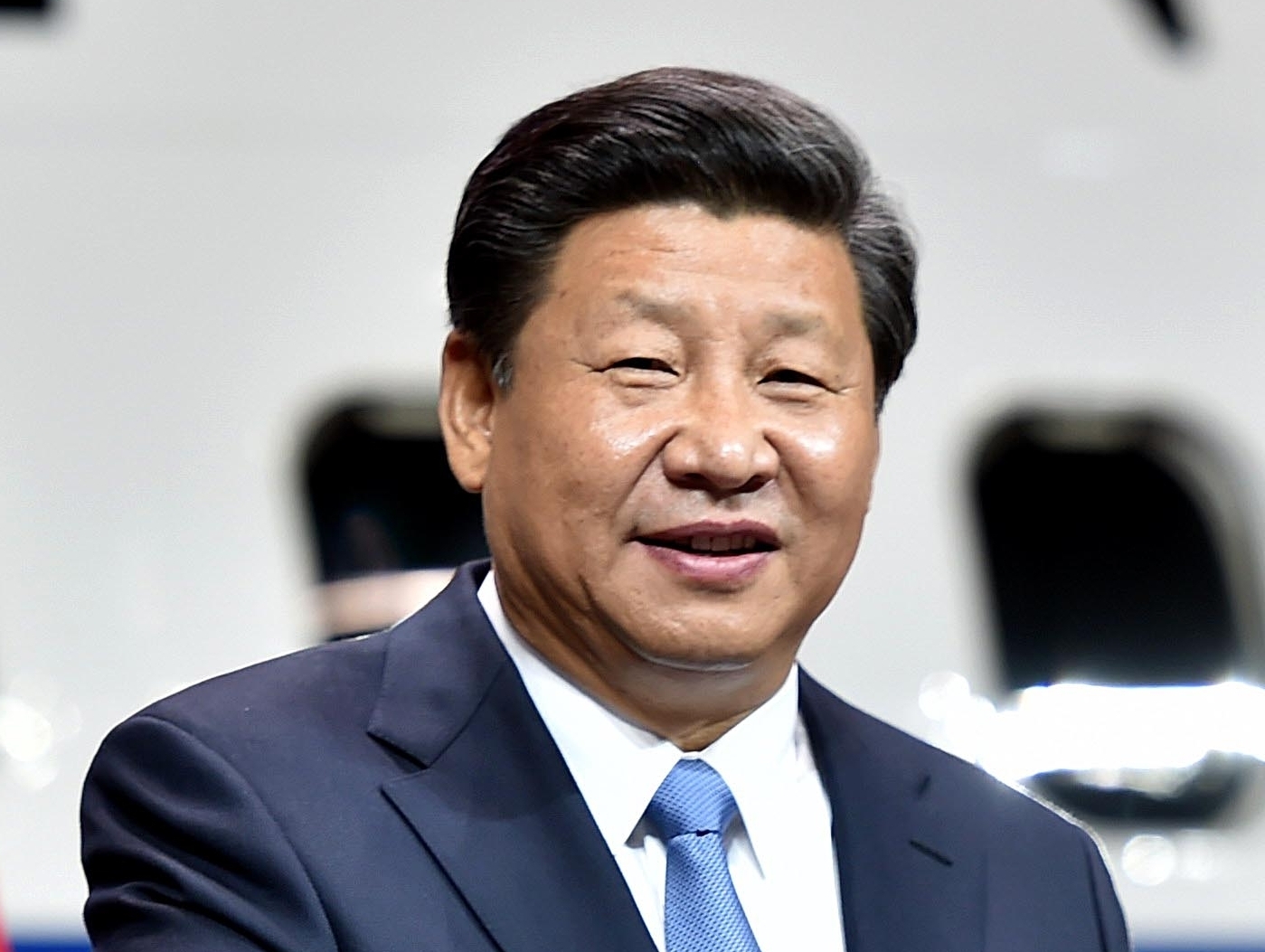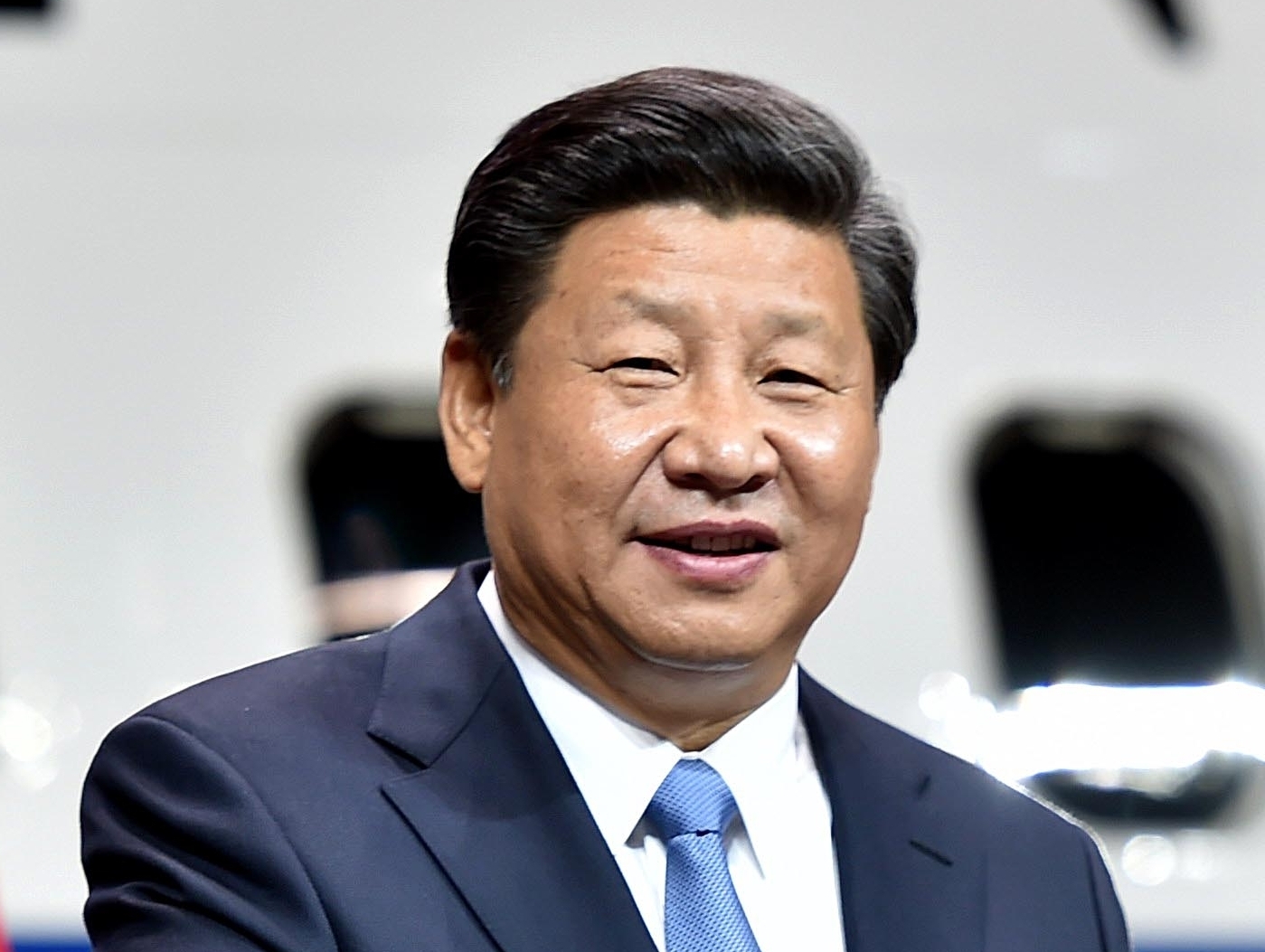 If you read China's denials and clarifications about its internment camps between the lines, you cannot escape the conclusion that the leaders of this country equate Islamic faith with extremism and terrorism. And that is what it is fighting in Xinjiang camps. An article in Pakistan English daily, The Nation says "Detaining Uyghur-Muslim community in such large numbers may be a controversial measure but it's high time to re-evaluate the raison d'etre of Chinese policy of countering extremism and imparting vocational and technical education as part of dealing with religious extremism in China from an impartial perspective".
China Slams US
China has rejected US accusations of operating "concentration camps" in its Xinjiang region, with a government spokesman telling Washington to "stop interfering in Chinese domestic affairs".
Chinese Foreign Ministry spokesman Geng Shuang said claims of concentration camps in Xinjiang were "simply not true" and claimed the mass camps were set up to "combat terrorism", reports CNN.
"We urge the relevant US individual to respect the fact, abandon bias, exercise prudence in words and deeds, stop interfering in China's domestic affairs and earnestly contribute to mutual trust and cooperation between us," he said.
China's response comes after US Assistant Secretary of Defence Randall Schriver on May 3 said that as many as three million Muslim-majority Uyghur ethnic community may be held inside the massive Chinese government camps.
"The Communist Party is using the security forces for mass imprisonment of Chinese Muslims in concentration camps," Schriver said.
In recent years, the Chinese government has detained large numbers of Uyghurs in what former detainees describe as re-education centres with prison-like conditions, aimed at eradicating Uyghur cultural and religious practices and instilling Communist Party propaganda, CNN reported.
However, Beijing has repeatedly denied the Uyghur citizens are being held in such large numbers and against their will, calling the camps instead "vocational education training centres".
China has been under increasing pressure in the past six months to shut down its mass camps in Xinjiang.
Even China's diplomatic partner Turkey labelled the camps a "great shame for humanity" in February.