Advertisement

Slamming the BJP, the Rajasthan Chief Minister Ashok Gehlot said that Maharashtra and Haryana gave the message that their "agenda" was not going to work. Now Jharkhand has rejected the misleading politics of Prime Minister Narendra Modi and Home Minister Amit Shah, he said. His remarks came as the results from Jharkhand showed that the Grand Alliance comprising the Congress, Jharkhand Mukti Morcha and the Rashtriya Janata Dal (RJD) was set to form the government…reports Asian Lite News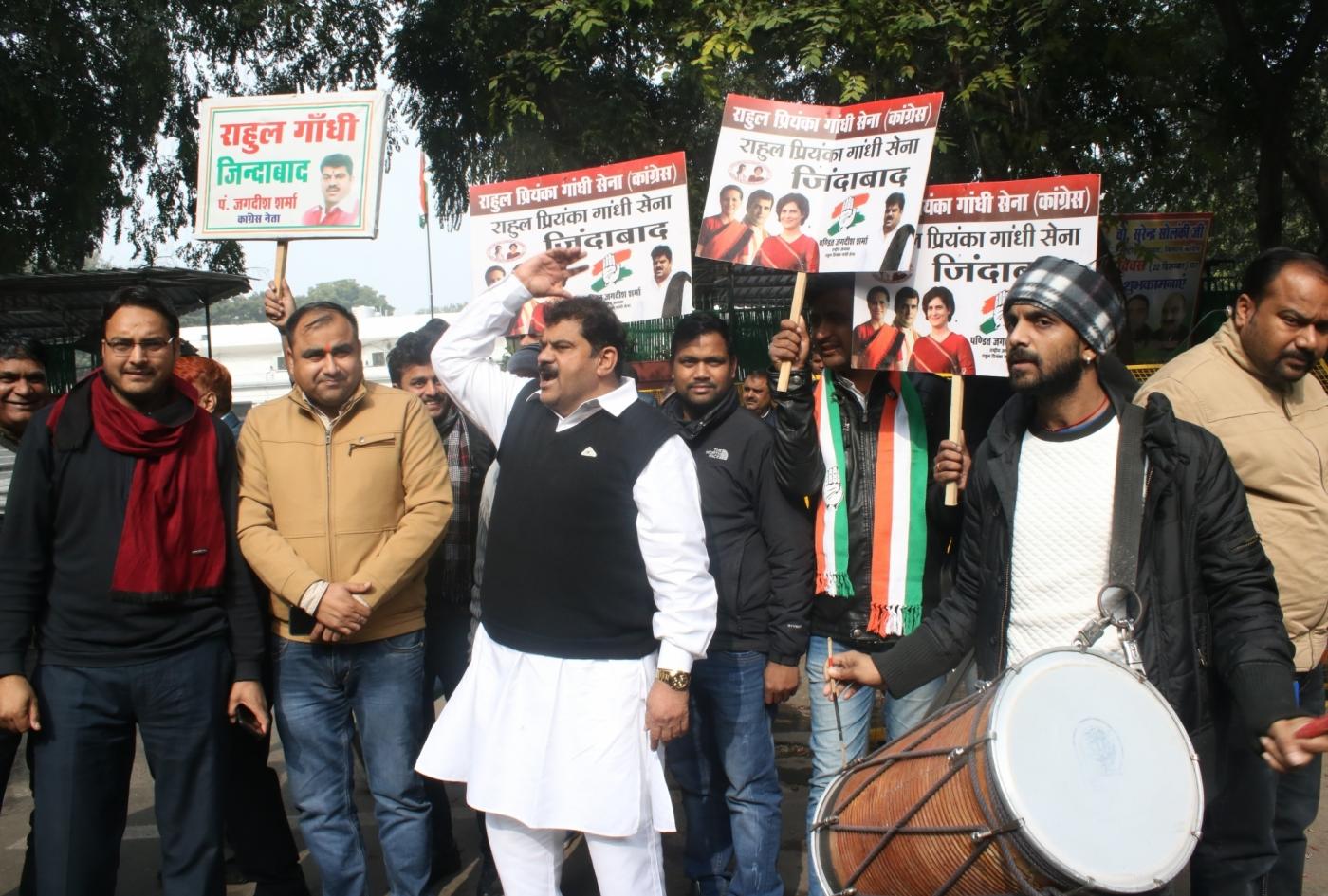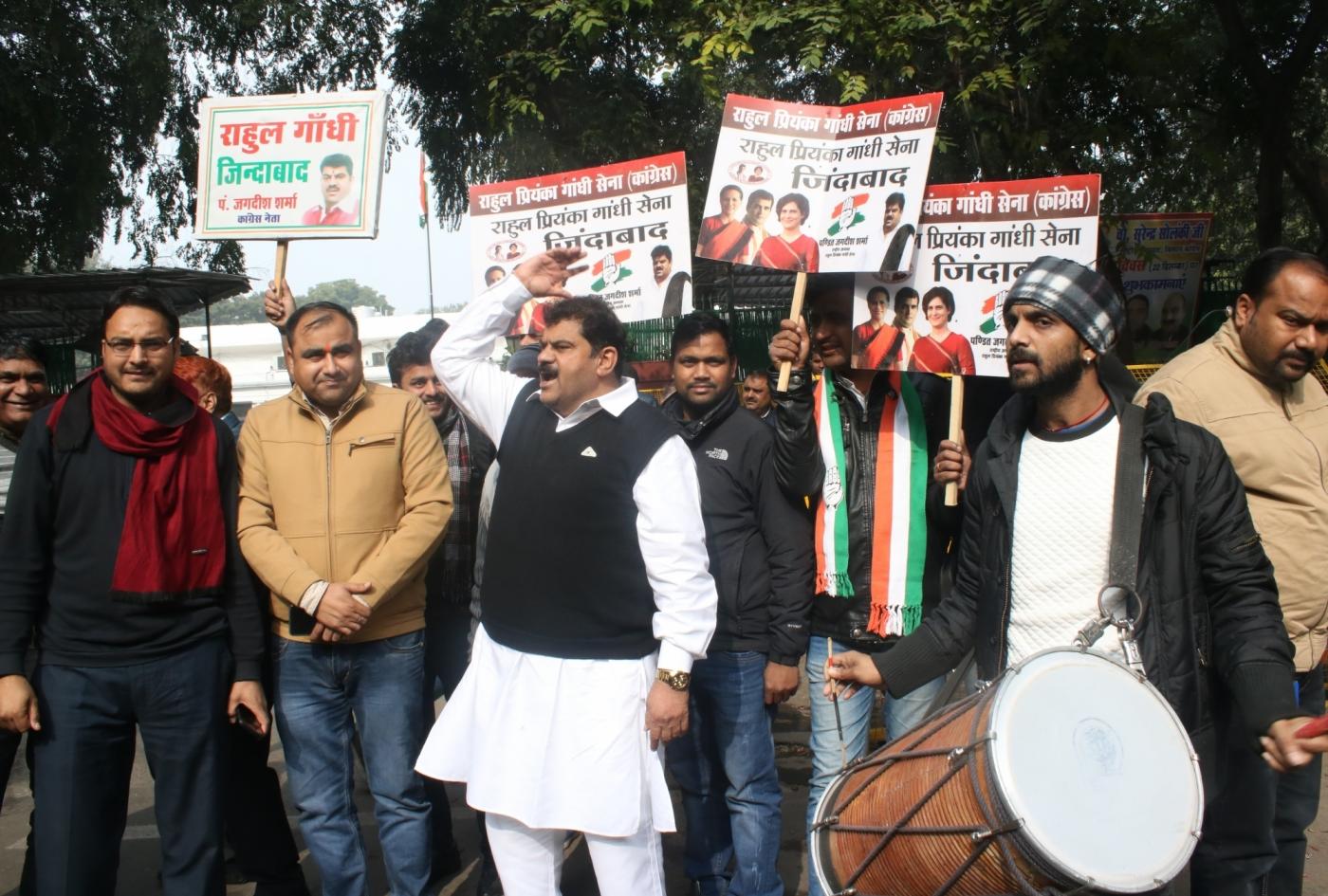 Leaving the BJP behind, the Jharkhand Mukti Morcha (JMM) has emerged as the single largest party in the assembly elections in the state, with 29 leads so far.
Its nearest competitor, the Bharatiya Janata Party, has got 24 leads. Along with Congress' 14 leads and Rashtriya Janata Dal's 3, the JMM-Congress-RJD alliance is now leading in as many as 46 seats, which is past the majority mark of 42.
The 29 seats in which the JMM is leading include Baharagora, Barhait (from where Hemant Soren is contesting), Bishunpur, Borio, Chaibasa, Chakradharpur, Dumka and Dumri.
Dumka is the second constituency where Soren has contested and is leading with 2,750 votes.
The JMM has a projected vote share of 19.2% of the total votes.
Rajasthan Chief Minister Ashok Gehlot, who arrived in the national capital to participate in the Congress' 'Satyagrah' over the Citizenship Amendment Act and the National Register of Citizens on Monday, said that earlier the people of Maharashtra and Haryana and now Jharkhand have rejected the misleading politics of Prime Minister Narendra Modi and Home Minister Amit Shah. The trend shows that the people are tired of their divisive politics, he added.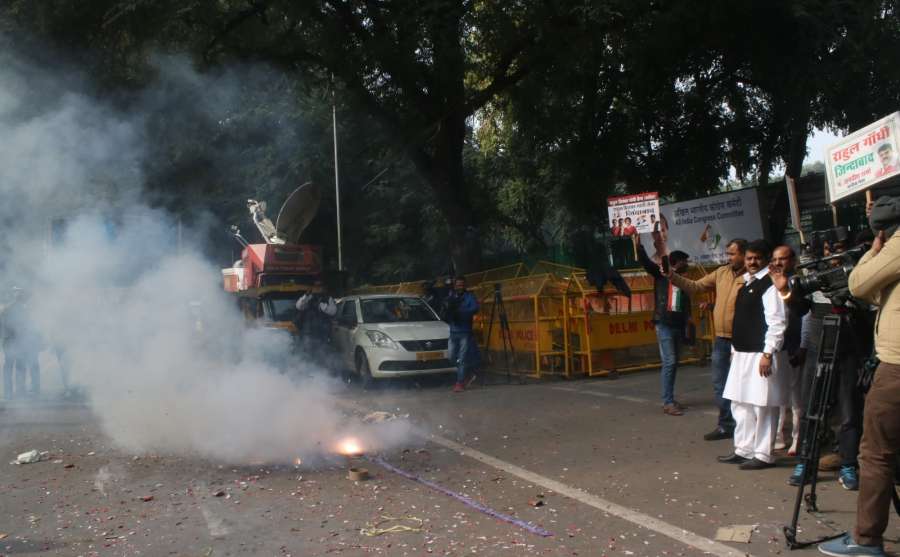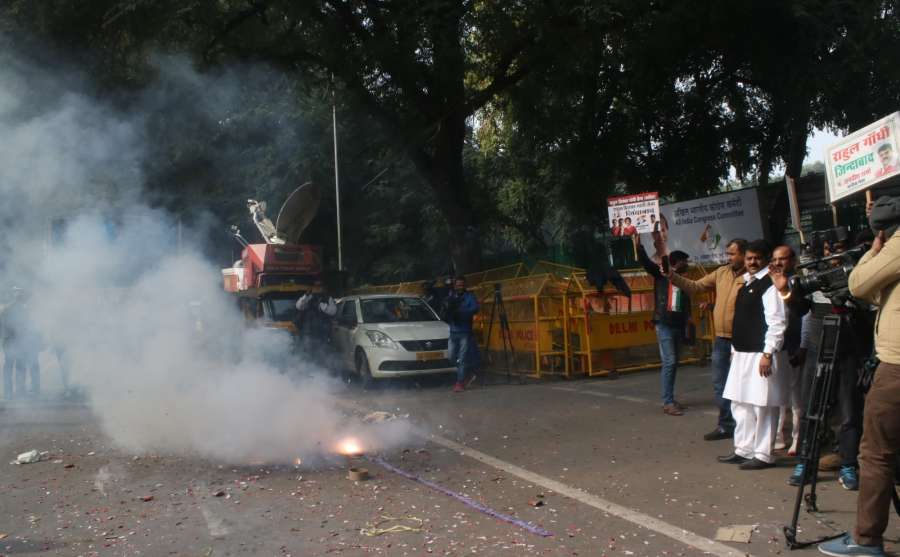 Speaking to the media at the party headquarters here, Gehlot said: "During the Maharashtra and Haryana Assembly polls a message went to the entire country that they (Modi and Shah) are misleading the people on the issues of nationalism, Article 370, and their campaign has no agenda. Rahul Gandhi raised the issues of what the common citizens faced."
Slamming the BJP, the Rajasthan Chief Minister said that Maharashtra and Haryana gave the message that their "agenda" was not going to work.
"The people of Jharkhand were unhappy and everyone knew that the Congress is going to win. They pressed their entire resources into use in Jharkhand but the message of Sonia Gandhi went to the people. The way in which they are misleading the people, even Prime Minister Narendra Modi misled the people from Ramlila Maidan, but we got a clear mandate in Jharkhand," he said.