Advertisement

Indian High Commissioner Ruchi Ghanashyam joined Bedford Communities to Celebrate Indian Independence Day….reports Asian Lite News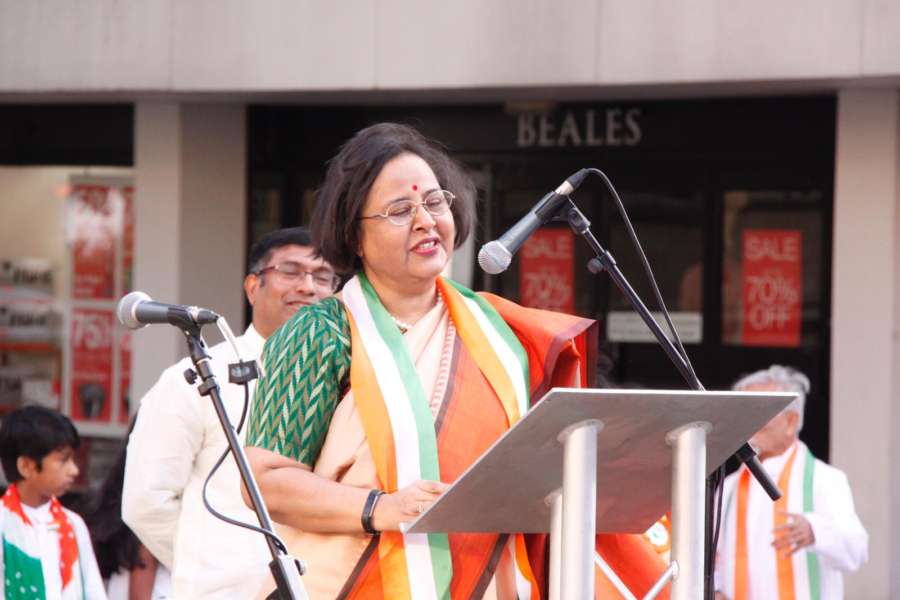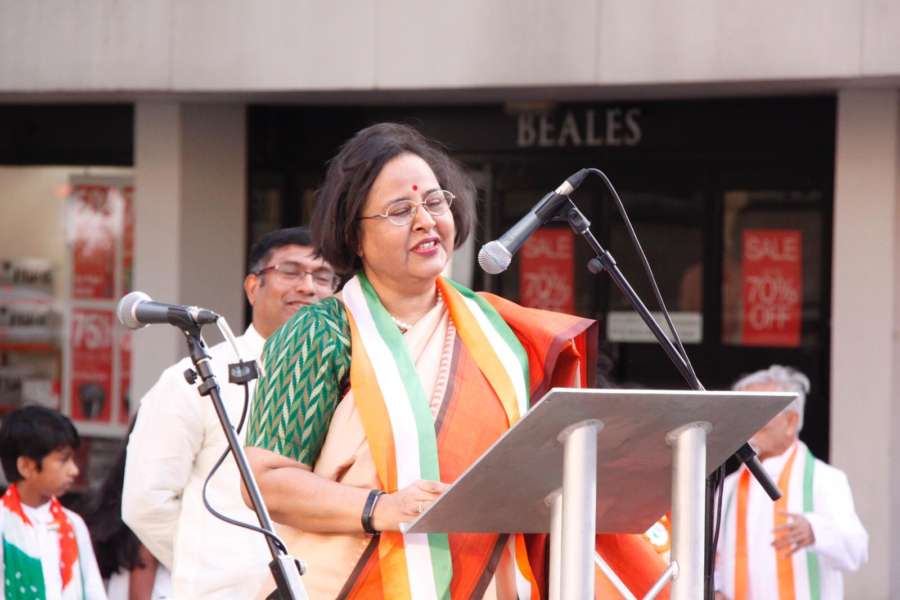 Over 350 people gathered at Bedford to witness an historic event. This was the first time in town's history that the Indian flag was raised at both, the Harpur Square and then at the Old Town Hall building.  To commemorate the event, Ruchi Ghanashyam High Commissioner of India arrived in Bedford on the most significant date in the Indian calendar to raise the Indian flag.
The event was organised by Bandhan Bedford, a diverse group of women of Indian origin, supported by Bedfordshire Asian Business Association, Social Education Voluntary Association (SEVA) Trust UK and over 20 leading charitable, voluntary, community, multi-faith organisations including local Gurdwaras and Temples, all came together to celebrate Indian Independence Day in Bedford Town Centre on 15 August.
In her address she congratulated the Bandhan Group and SEVA Trust UK for engaging with diverse groups to celebrate this special day. She outlined the key reforms that the Indian High Commission have been undertaking to better serve the Indian Diaspora. She thanked all the organisations and Mayor of Bedford, Dave Hodgson, for the great support in this event.
"It was great to see so many people joining in the celebrations to mark Indian Independence Day in Bedford, a great town that values diversity," said Dave Hodgson.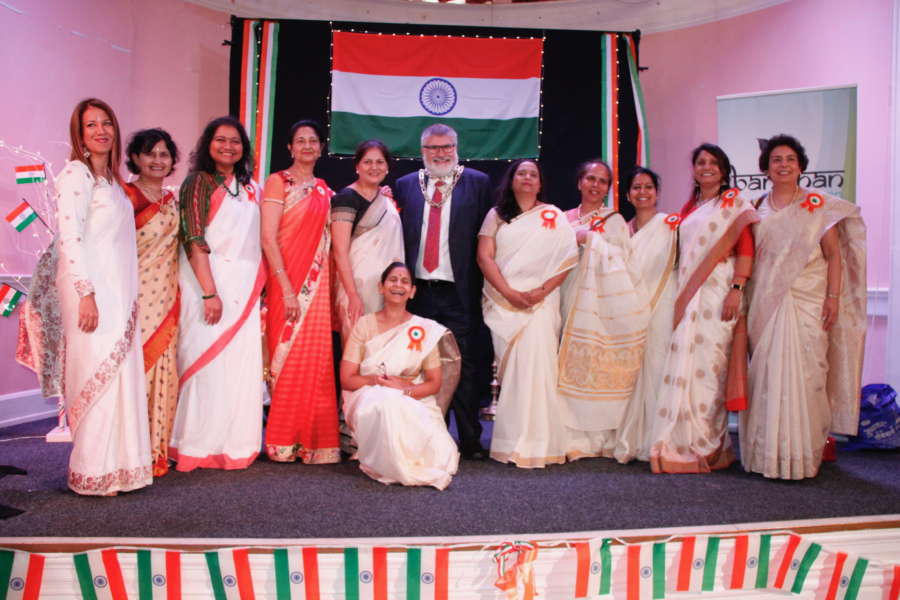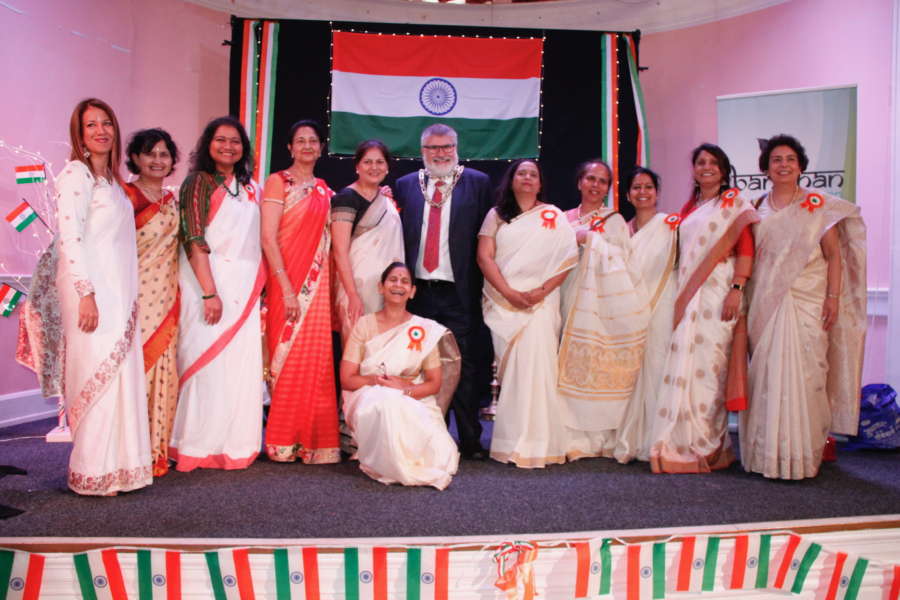 Professor Gurch Randhawa, Deputy Lieutenant for Bedfordshire, Mohammad Yasin, MP, Meryl Dolling, High Sheriff of Bedfordshire, along with representatives from Bedfordshire Police, Fire Authority, local Councillors, Community, Business and Youth Group Leaders also joined the formal proceedings. Bedford MP and the Deputy Lieutenant highlighted the important contribution that the Indian Community has made to Bedfordshire's thriving and diverse community.
Various cultural and dance performances 'spiced up' the celebrations. This historic event was concluded with the hoisting of the Indian flag at the Old Town Hall Building followed by breakfast for all attendees that was provided by the local faith and voluntary organisations.
Dr Vinita Manjure, chairperson of Bandhan said "It is a matter of great pride that people from all cultures, languages, states and religions have come together in solidarity and united to mark this special occasion."
Charan Sekhon, a local councillor and chairman of SEVA Trust UK said "It is a great honour to be part of the organising community group that worked so hard in bringing all communities together. We are truly proud to celebrate this special day in Bedford, a town that welcomes all and values diversity so much."