Advertisement

British-Indian voters can sway at least 120 constituencies in the 650-member parliament – approximately one for every 92,000 people, or one for every 68,000 parliamentary electors. Of the 650 parliamentary constituencies, 97 were won by a margin of 5% or less of votes cast. As Britain is heading for a snap election, the support of Indian voters are crucial for any party to win seats, especially in the South….writes Kaliph Anaz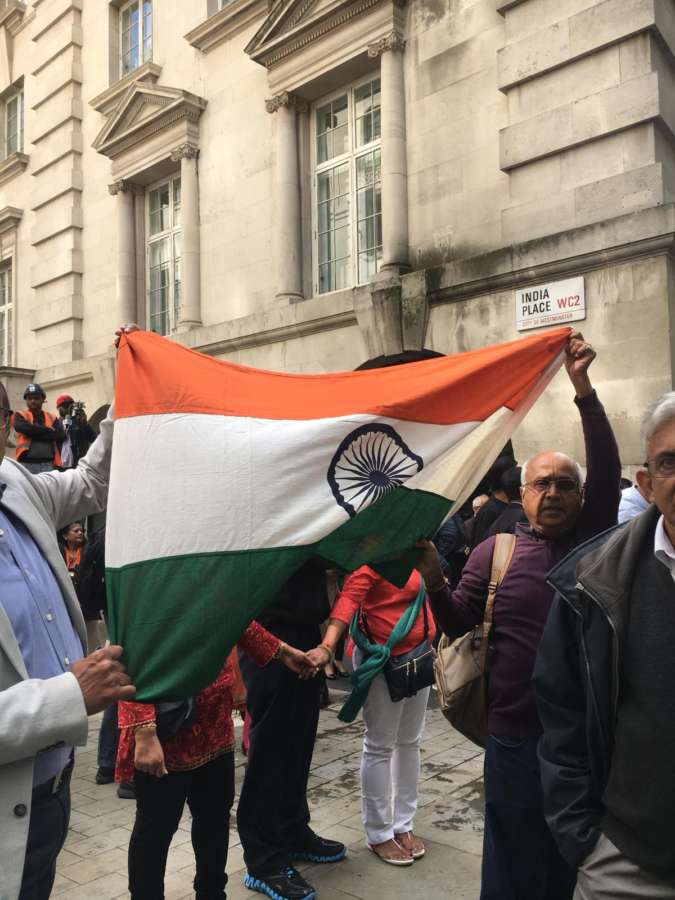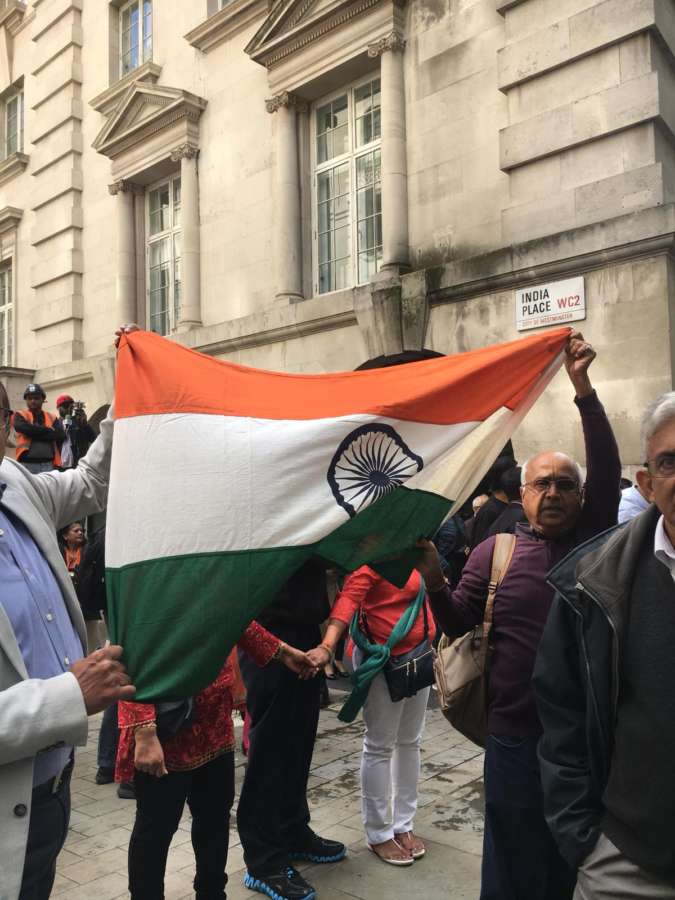 Kashmir is creating ripple effects in the shores of Britain. Prominent British-Indian politicians and party members are planning to desert their political affiliations and launch a new forum as Britain's leading parties taken anti-India stance on domestic and international arena. Both the ruling Conservatives and opposition Labour parties are accused of promoting Pakistan-sponsored propaganda.
Nearly 1.5 million Indians/NRIs are living in Britain and their support is crucial for any party to come to power as Brexit dividing communities across Britain. Brexit Party led-by right-wing politician Nigel Farage is poaching pro-Brexit voters from both Conservatives and Labour. The Liberal Democrats are garnering support from anti-Brexit voters because of their consistency on Europe. The Green and other smaller parties are also supporting Lib Dems.
British-Indian voters can sway at least 120 constituencies in the 650 parliament – approximately one for every 92,000 people, or one for every 68,000 parliamentary electors. Of the 650 Parliamentary constituencies, 97 were won by a margin of 5% or less of votes cast. As Britain is heading for a snap election, the support of Indian voters are crucial for any party to win seats, especially in the South.
Asian Lite spoke to several prominent members of the community and they are united in their criticism against Labour leader Jeremy Corbyn for promoting Pakistani propaganda and London Mayor Sadiq Khan for his failure to provide enough protection to Indians/NRIs celebrating Independence Day near India House on August 15. Prime Minister Boris Johnson, a harsh critic of radical Islam and famous for his letter-box comment on Muslim women in veil, is trying to woo the Muslim votes by appeasing the Pakistani community.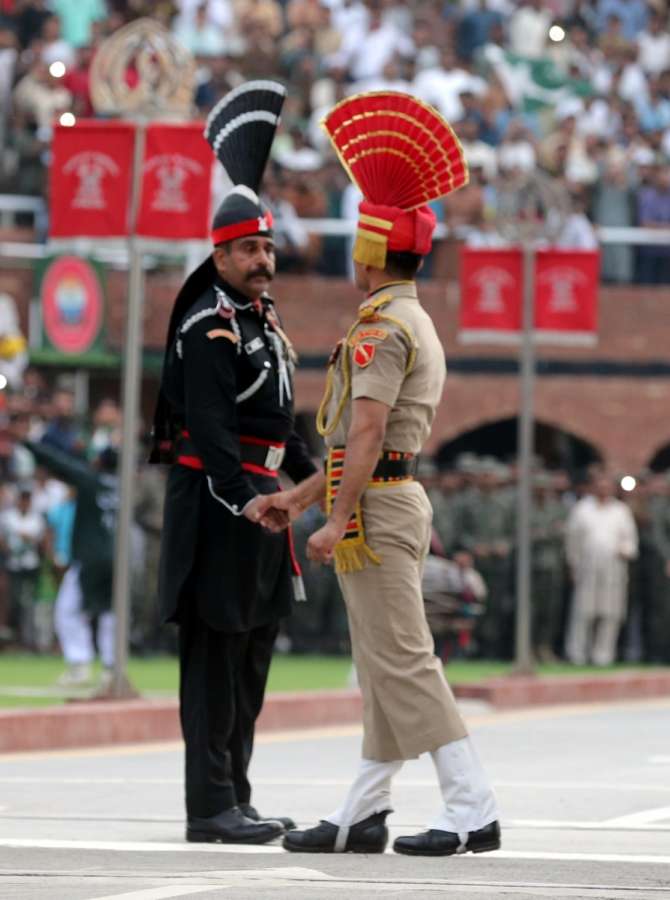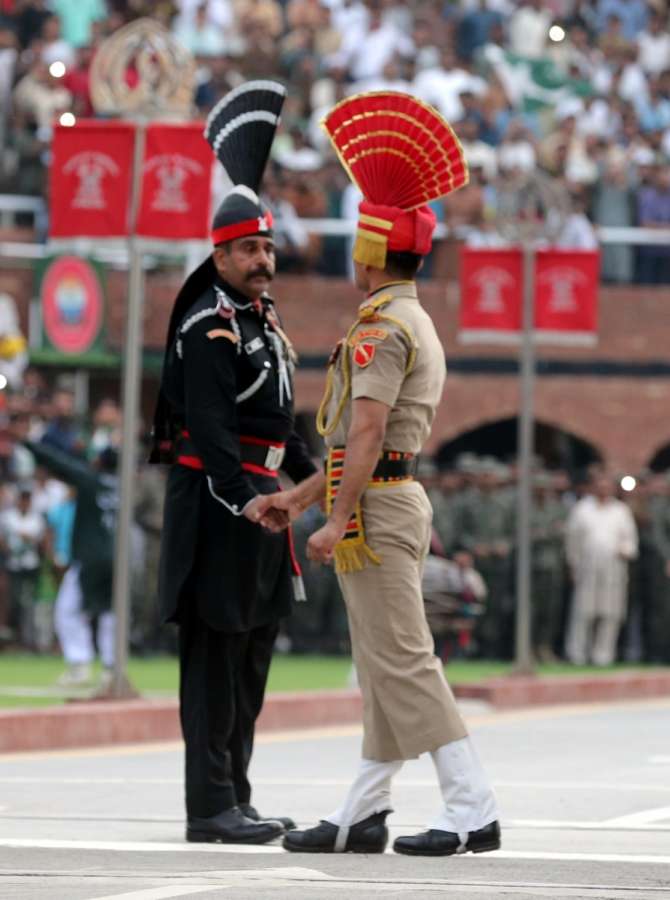 Indian community in London is still fuelling with rage over the attack on them by the Pak-sponsored protesters. Indians gathered near India House to celebrate Independence Day were pelted with water bottles and eggs. The protesters pay little respect to women and children in their best attires and the presence of large number of elderly parents who were on a visit to their children during the annual school holidays.  They were also shocked to see pro-Khalisatn Sikhs with Kirpans aggressively shouting and trying to break the police cordon. Police later confirmed seizing one "offensive weapon" and four arrests!
"I still can't believe how this happened at a city like London," said Mr Prabhakar Kaza, a prominent leader from the Telugu community. "The police failed to deliver their duty. How can they let thousands of protesters to a venue where we were celebrating our Independence Day.  Actually they facilitated the protesters by closing the key road adjacent to India House."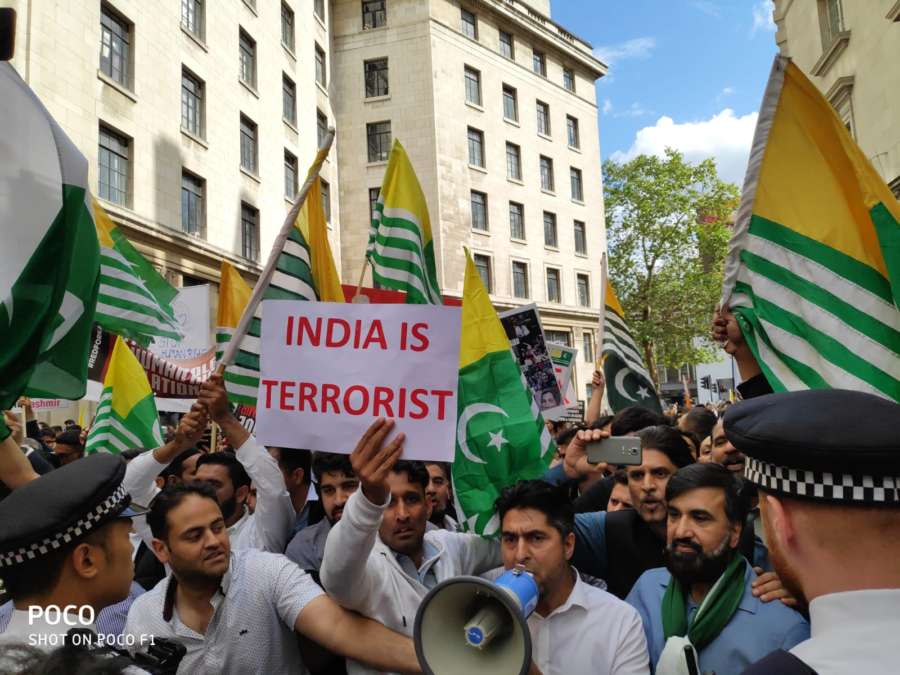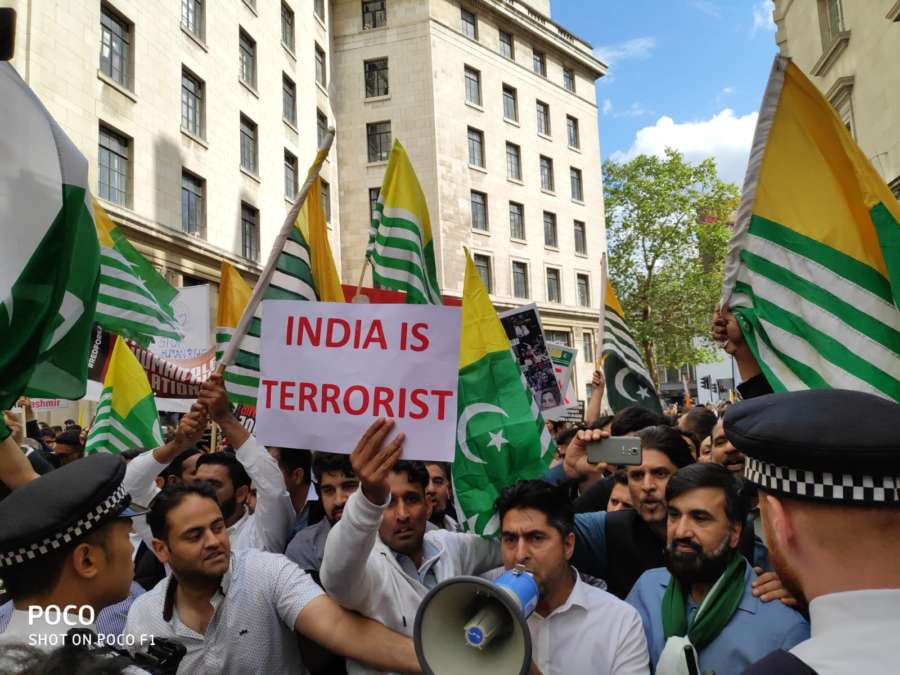 Minal Jaiswal from Indians in London forum in viral video seek explanation from London Mayor Sidiq Khan for the lack of security during the protest.
"I was shocked to witness the rowdy scenes near India House," said Minal. "Pakistani men in religious attires showing rude gestures to a family audience at a public place and the police are taking no action."
A co-ordinated work by Home Office, Police and Indian High Commission rescued trapped Indian families to the safety of India House during the protest.
Reviving India League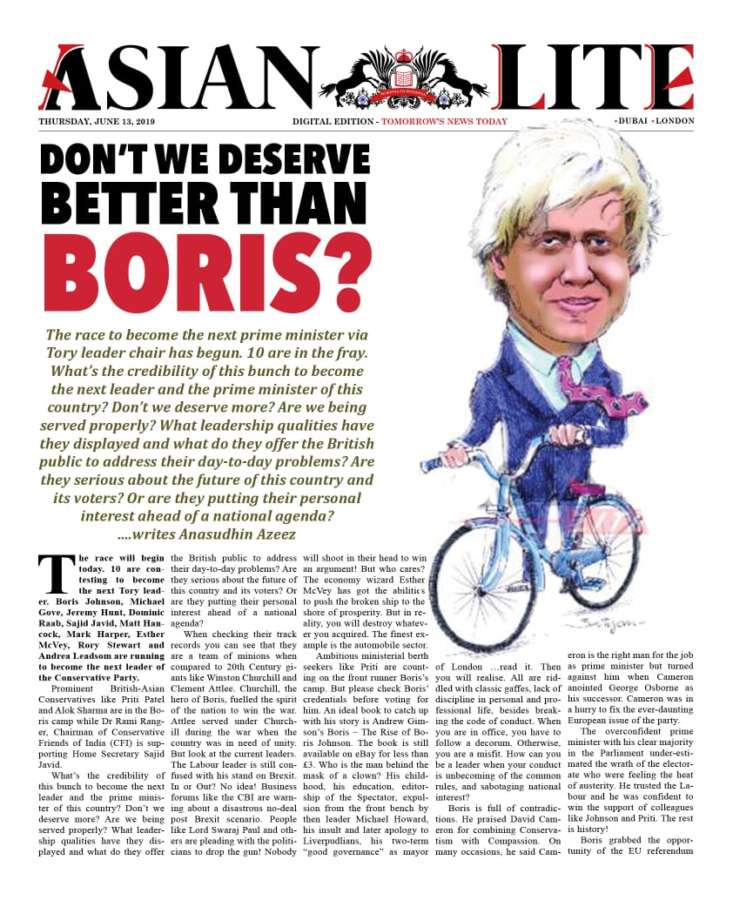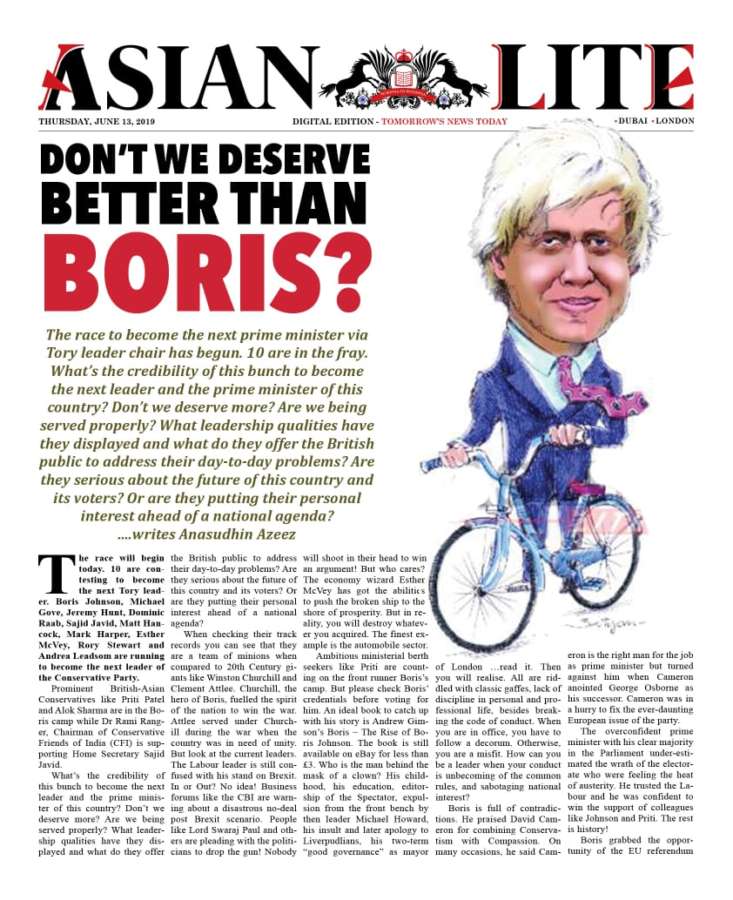 Social media platforms are thrive with various debates including the formation of a new political party or reviving India League, a forum launched by VK Krishna Menon in 1929 to sway the opinion of British public in favour of India's freedom. CB Patel, Publisher & Editor of Asian Voice/Gujarat Samachar, is the current chairman of the forum.
British Indians are also criticising the government stand on Kashmir as Foreign & Commonwealth Office keeping its silence. Three Indian-origins representing the Cabinet – Home Secretary and former Indian diaspora champion Priti Patel; International Development Secretary Alok Sharma and Chief Secretary to the Treasury Rishi Sunak, son-in-law of Infosys Chairman NR Narayana Murthy. Sajid Javid, the Chancellor, is also claiming Indian ancestry because his grandparents are from "undivided India."
Reports reveal that UK is supporting Chinese initiative to internationalise Kashmir at UN forums. (Asian Lite is awaiting reply from Foreign& Commonwealth Office to get a clarification on the UK's stance after UN Security Council closed door meeting held on 16th of August). Reliable sources say UK is toeing the idea of supporting Pakistan on Kashmir.
"This will make the life miserable British-Indian supporters of the Conservative party," says Mr Buddhdev Pandya MBE, veteran journalist and political analyst based in London. "Indian voters are always loyal to their leaders. David Cameron won the hearts of Indians during his tenure at No10 and Indians are still in favour of the Conservatives. But Kashmir will rock that relations."
The Indian community is also hurt by the government calling Kashmir as "Indian Administered Kashmir."
"We should start calling Scotland and Northern Ireland as England Administered Scotland and  England Administered Ireland," Pandya added. "Kashmir is an integral part of India and the current changes are India's internal affairs an no need for anybody to interfere in the internal affairs of a sovereign nation."
Post-Brexit Britain needs India more than India needs Britain," said Mr Pandya. "A country with 6 plus GDP growth and 1.3 billion population can call the shots in the changed global business climate and I hope Britain will realise that fact sooner. Indians in Britain should assert their position and should think about launching a new political party or reviving India League, an instrumental tool in swaying public opinion during the colonial era.
Mr Mihir Bose, former Sports Editor of BBC, is also critical about the Conservatives. "Labour gave freedom to India and  (Prime Minister) Churchill had no such intention as the 1945 Conservative manifesto made it very clear and as he himself  did in his speech when Clement Atlee moved the bill giving India freedom," he told Asian Lite.
"Labour being in charge when India got freedom meant Indians saw Labour as the good party and voted for Labour in large numbers. There seemed no reason to vote Conservative. That position began to change when under Mrs Thatcher the growing prosperity of the Indian community, particularly those who had come from East Africa, meant that they turned away from being grateful for what had happened in 1947 to thinking of their economic interest.
"Mrs Thatcher it must be said had detached the Jews from their historic support for Labour and while she did not quite manage to do that with the Indians, nor try very hard, David Cameron, a child of Thatcher, did try and succeed."
The vote bank politics and Indian community's status quo attitude helping the British politicians to take their support for granted.
.@jeremycorbyn I am afraid you are blinded by an ideological perversion which gives fuel to terror, rubbishes international law, and denies the rights of women, Dalit, Hindu, Buddhist, Jain, LGBTQ minorities in J&K. You have an anti Semitic problem and now an anti India problem. https://t.co/mqqS3mWh0L

— Manoj Ladwa (@manojladwa) August 11, 2019
"Why Labour has fallen in love with Pakistan because it has found a new, more important, electoral mistress: Muslims from Mirpur in Pakistan Kashmir who form a significant number in many Labour held seats, particularly in the north. "
"As is well known these Kashmiri Muslims see India as a brutal colonial power which has annexed Kashmir. It was interesting that during the Modi-Cameron love fest at Wembley along Wembley's Olympic Way there was a small group from Mirpur holding up a banner to remind the world of Indian atrocities. It read: 80,000 murders in Kashmir. Cameron would not have seen it and even if he had it would not have mattered for it is clear he and his advisers had long concluded there was no way the Tories can woo these Mirpuris. Far better to concentrate on the well-off Indians. Many of them may be Hindus but they were going to be Tory Hindus.  Once the Conservatives may have preferred Muslims and hated the Hindus, not any longer. This wooing of Indians by the Tories has also included overtures to Indian Muslims and these have paid off. "
"Had Corbyn been in No 10 it is almost certain the Foreign Office would have had some very hard words to say about what India has done," added Mr Bose.
Kashmir has become a disruptive factor for the creation of new India and the impacts are reflecting on the diaspora across the world.