Advertisement

DR VINCE CABLE: I'm pleased that Chuka has seen that the solution – the Liberal Democrats – has been here all along. We are clearly the pro-European, liberal, centre-ground party. With 20,000 new members in the past month, our movement is growing fast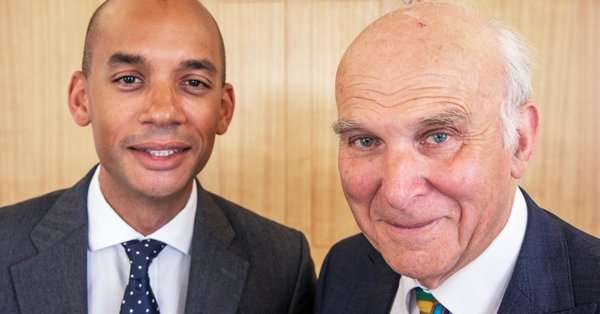 Change UK leader Chuka Umunna deserts his team to join the Lib Dems. Vince Cable welcomed the the Streatham MP and urged other Change leaders to follow.
With 20,000 new members last monthly, Liberal Democrats are garnering support to halt the Brexit bandwagon of Tories.
Mr Umunna was one of six Change UK MPs to quit last week, after it gained only 3.4% of the vote in the European elections. The pro-EU Lib Dems saw a surge in support in the same elections, coming second after the Brexit Party.
Mr Umunna told the Times that the Lib Dems' success shows the potential for the party to be the "spearhead" of a "new progressive movement in this country". "I think we've got to grab the chance to fundamentally change the system forever now."
He also said that he had been "wrong" to think "millions of politically homeless people… wanted a new option on the ballot paper".
"I also think I vastly underestimated the importance of having an infrastructure and existing relationships with voters," he added.
Mr Umunna's decision to become a Lib Dem takes the party's total number of MPs to 12.
COMMENT FROM MR CABLE: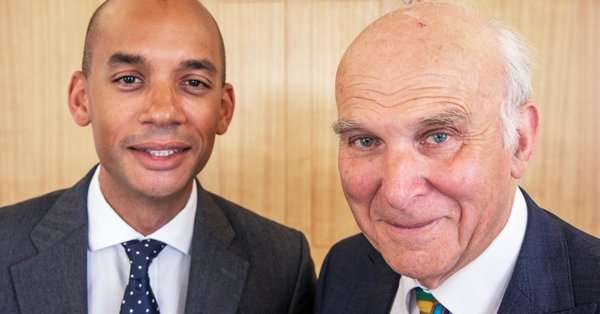 Leaving a political party is never an easy decision – nor one that one makes lightly. I know that from my own experience nearly 40 years ago! Tonight, Chuka Umunna announced that he has joined the Liberal Democrats.
And I am delighted to welcome him to our party, as the Liberal Democrat MP for Streatham. For the last three years, Chuka has worked by our side as one of the most redoubtable anti-Brexit campaigners.
We have worked together effectively and defeated the Government dozens of times in Parliament– and helped to ensure Brexit was delayed until October. I know that over the next few months Chuka will be a great asset in our fight to stop Brexit.
In February, the 11 MPs who formed "The Independent Group" were right in their diagnosis that politics in the shape of two old parties is broken.  I'm pleased that Chuka has seen that the solution – the Liberal Democrats – has been here all along. We are clearly the pro-European, liberal, centre-ground party. With 20,000 new members in the past month, our movement is growing fast.  In the last few months, we have conclusively demonstrated that our party is a powerful force in British politics.