Advertisement

Vivaan Sharma, by achieving top score, has successfully joined the league of the top one per cent of the brainiest across the nation ….writes Asian Lite News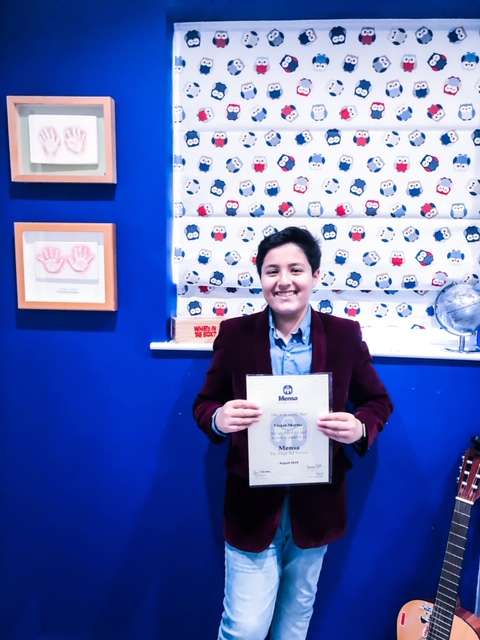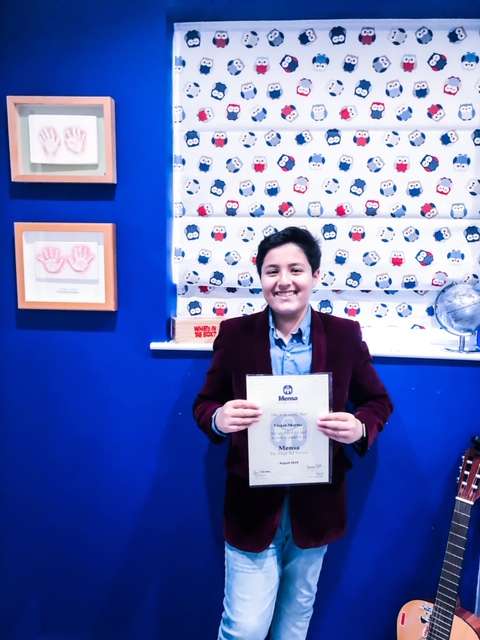 Indian-origin, UK-born Vivaan Sharma joins the elite Mensa High IQ Society, the largest and oldest IQ society in the world.
Vivaan Sharma, 11, secured top scores to enter into Mensa, which is the largest and oldest High IQ society in the world.  Membership is open to anyone who can demonstrate an IQ in the top 2 per cent of the population, measured by recognised or approved IQ testing process.
Vivaan by achieving top score has successfully joined the league of the top one percent of the brainiest across the nation (comparable to estimated IQ's of geniuses Albert Einsten and Stephen Hawking), only a handful of children under the age of 12 have received an invitation to join Mensa's high IQ society.
"My Dad asked me if I want to challenge myself by appearing in Mensa without preparation, and I accepted his challenge," said Vivaan. "I am really excited and proud to be a Mensa member and look forward to attend my first Mensa event".
Earlier this year in 11 plus exams Vivaan cleared all top London schools entrance exams. From September this year he will attend one of the most prestigious school of London, St. Pauls London.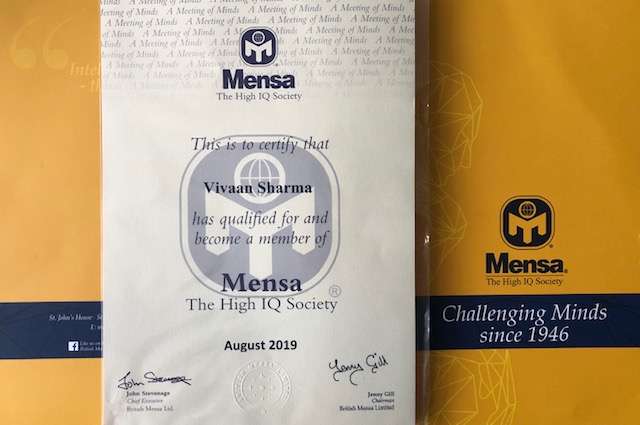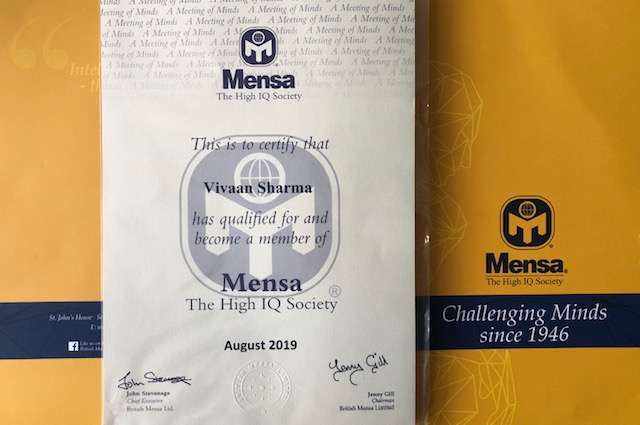 Vivaan, who loves mathematics and technology traces his roots to Jammu & Kashmir in India. He is very proud of his Indian heritage and firmly believes in Indian values and culture. Vivaan loves visiting temple regularly with his family and never leaves home for an exam without praying and eating yoghurt with sugar (an Indian tradition for good luck).
His mother, Dr. Priyanka Soni, is a dentist in London, while his father Lalit Sharma, a Director UHNW Private real estate, marine estate & events. He is also a community activist working for the Dogra community from Jammu & Kashmir.
"We are thrilled to see Vivaan joining Mensa as one of the youngest at 11 years with top scores. Sitting the test with people who were the age of his parents and yet coming out performing so well is a matter of pride for us." said the proud parents.