Advertisement

Dancers at 180 locations have danced simultaneously at the same local time throughout the world to mark Global Water Dances 2019. The London event was presented in Regents Park…reports Asian Lite News. Photos: By Kaavya Rapatwar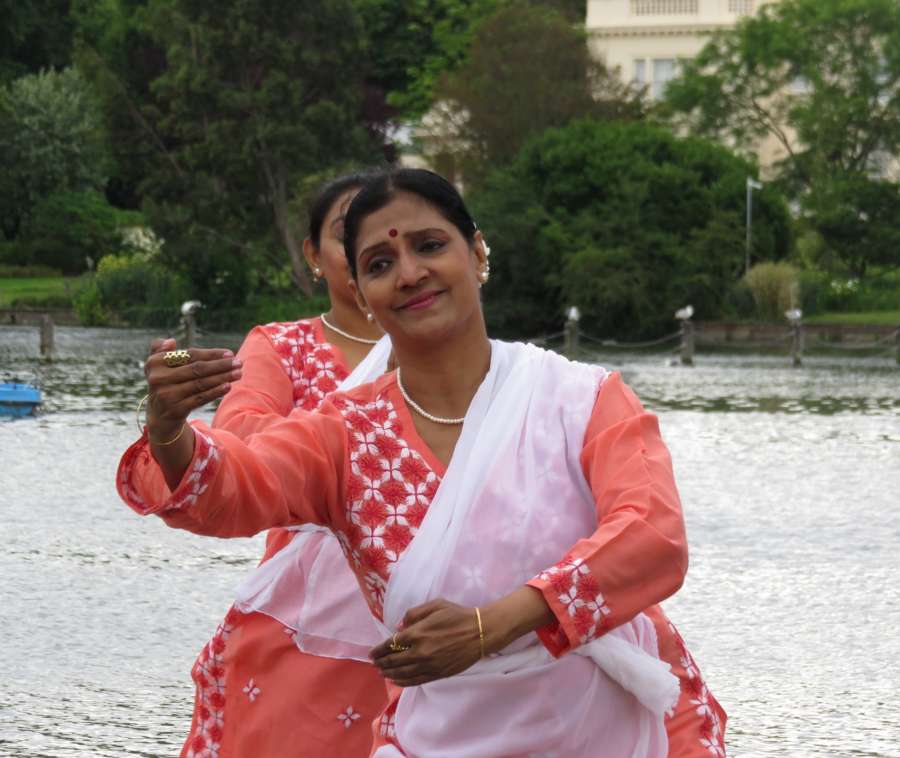 Dance has been put to a meaningful use this weekend in London aligning with a global environmental movement. Sanskruti Centre for Cultural Excellence became part of the Global Water Dances 2019, a biennial event orchestrating a multinational dance activity globally, the first of its kind to raise awareness of issues including water scarcity, pollution and fracking.
Dancers at 180 locations have danced simultaneously at the same local time throughout the world. The London event was presented in Regents Park, home to more than 1000 species of birds. Cllr Arien Areti and Cllr Philip Abraham have both given opening remarks and underpinned how important it is to have access to clean drinking water. Site-specific sectional dance on River Ganga symbolising Namami Gange project was presented, highlighting the Integrated Conservation Mission to clean Ganga waters, followed by a global section.
Some of the audiences have then participated in some water movements, when it really started showering. Befitting to the water theme, the dance in London has been presented by the lakeside by Jnana Suseela, Manju Sunil, Nethra Subrahmanyam, Preetha Sukesh, Priyadarshini Yelamanchi, Ragasudha Vinjamuri and Sinjini Chakraborty.