Advertisement

Rishi Sunak joined the top table at No 10 today as Boris Johnson met his cabinet for the first time. Chancellor Sajid Javid, Home Secretary Priti Patel and International Development Secretary Alok Sharma ensured the presence of British-Asians in the crucial meeting…reports Asian Lite News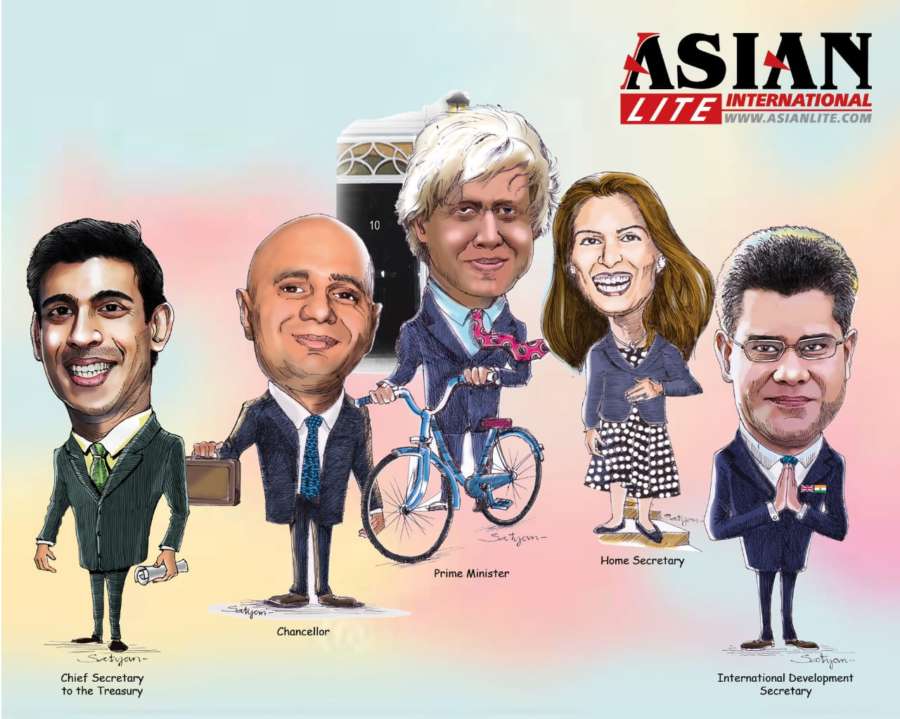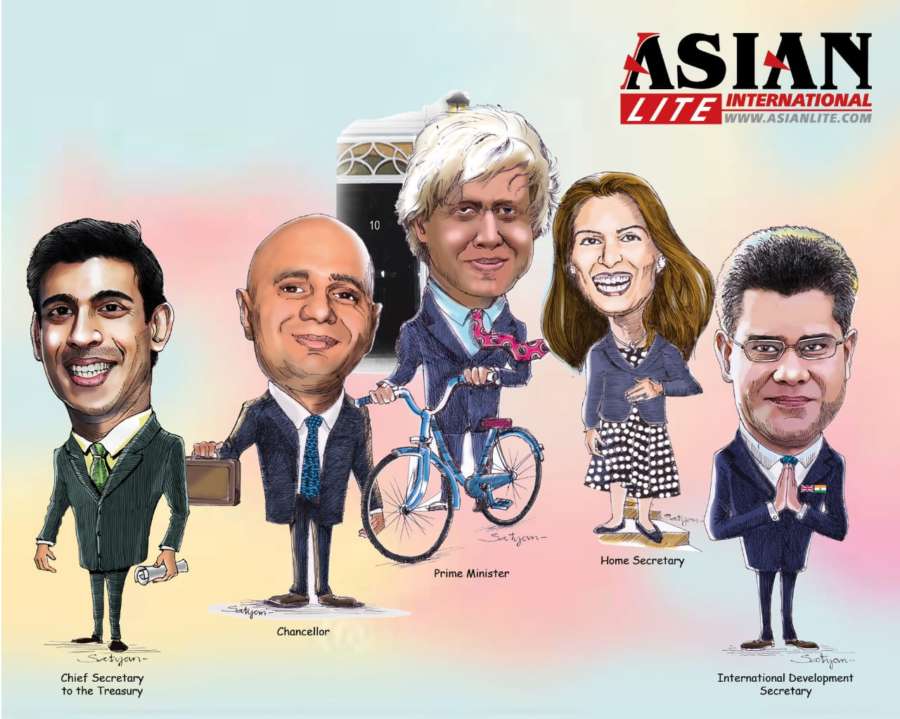 Richmond MP Mr Sunak's appointment as Chief Secretary to the Treasury, the second important role in deciding country's business and economy, heralds a new era of British politics. The arrival of new-gen Asian-origin Blue Tory. Sunak was educated at Winchester College and Lincoln College, Oxford, where he studied Philosophy, Politics and Economics. He later did his MBA at Stanford University in the United States, where he was a Fulbright scholar. His initial career was in investment. He worked for The Children's Investment Fund Management becoming a partner in September 2006. He left in 2009 to join other former colleagues in creating the Theleme Fund which launched in October 2010 with an initial $700m.
He was selected to take the seat of Sir William Hague in 2015. He was elected with a 20,000 vote majority in 2015 and increased the lead to 23,000 in 2017.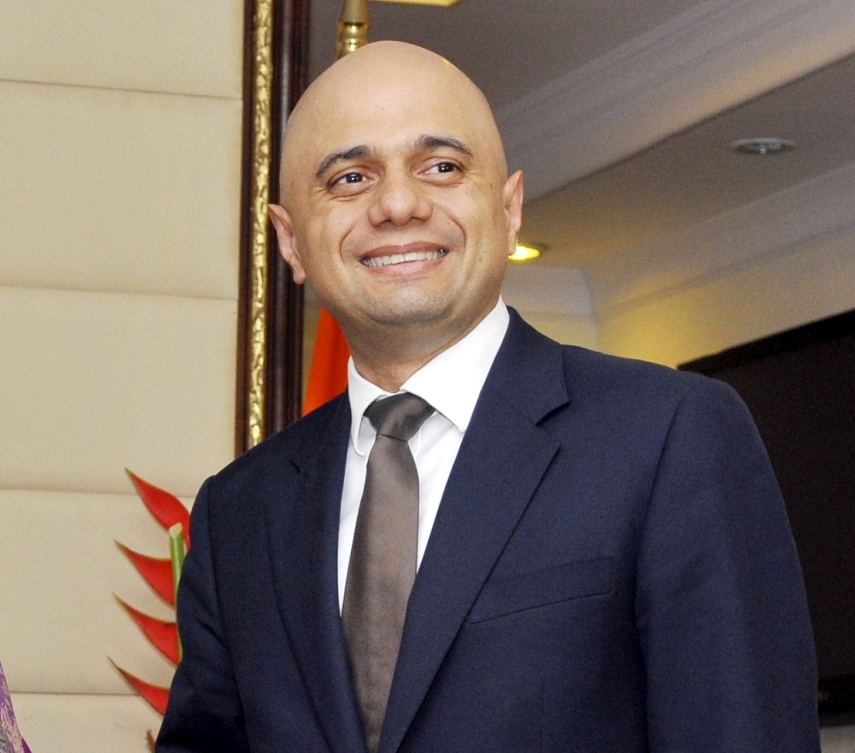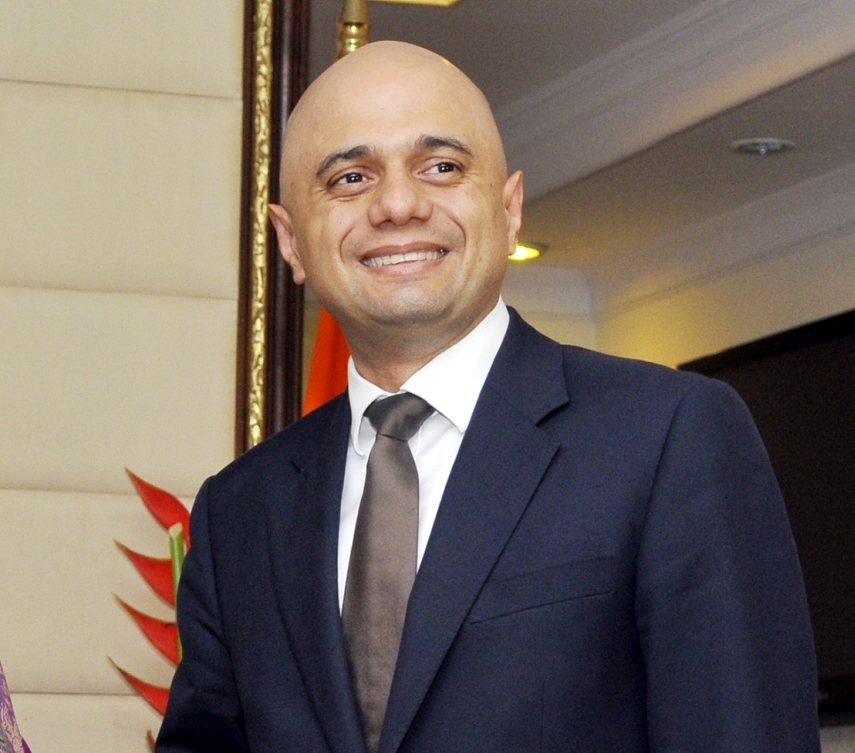 Rochdale born Sajid was a bus driver's son. He attended state comprehensive in Bristol and studied politics and economics at Exeter University, where he joined the Conservatives. He is an ardent admirer of Margaret Thatcher and even put a poster of her in the room. He backed Remain in the referendum with a "heavy heart and no enthusiasm."
Highly ambitious former international development secretary Priti Patel is an ardent Brexiteer. She supported Boris in the leadership contest, describing him as the only person who can save Brexit and the Tories. She has argued that it would be in the EU's best interests to reopen negotiations, as a way of securing any of the £39bn so-called divorce bill.
Ms Patel resigned from the cabinet In November 2017 following a row over unauthorised meetings with Israeli politicians. She was first elected to the seat of Witham, Essex, in 2010, after working for several years in PR for the Conservative Party, as well as lobbying for tobacco and alcohol industries.
Alok Sharma, the former employment minister and MP for Reading West, backed Boris Johnson for prime minister. He said he believed Mr Johnson was the only candidate who could deliver on Brexit, a domestic policy agenda and win a general election against Nigel Farage and Jeremy Corbyn. Prior to being elected in 2010, he qualified as a chartered accountant and worked in banking.