Advertisement

High Commissioner Mrs Ruchi Ghanshyam, Southall and Ealing MP Mr Virendra Sharma among several decision-makers attended the thought provoking panel discussion at Nehru Centre by Inspiring Indian Women (IIW)….reports Mridula Kaul for Asian Lite News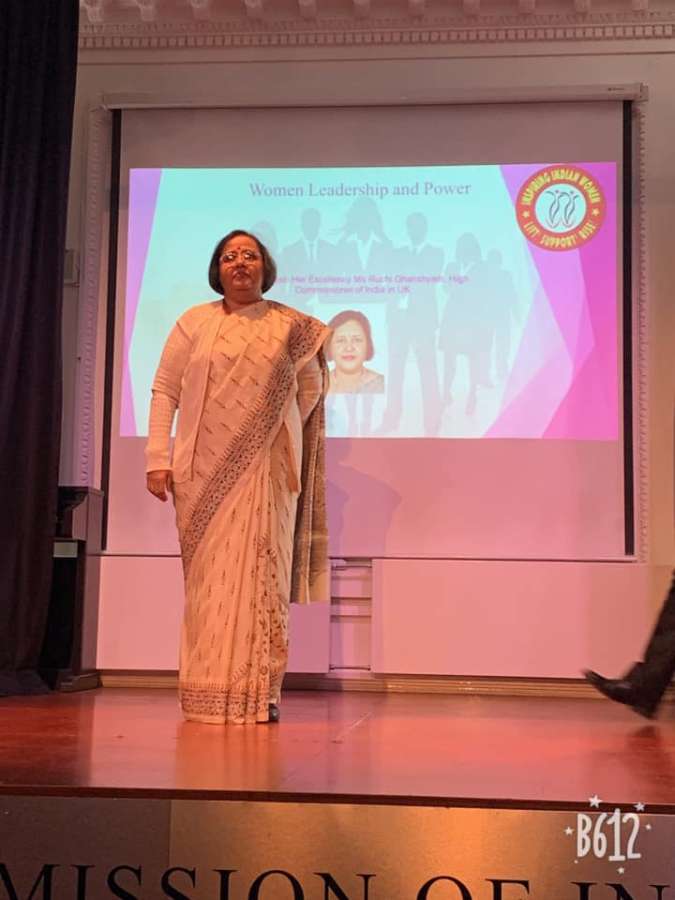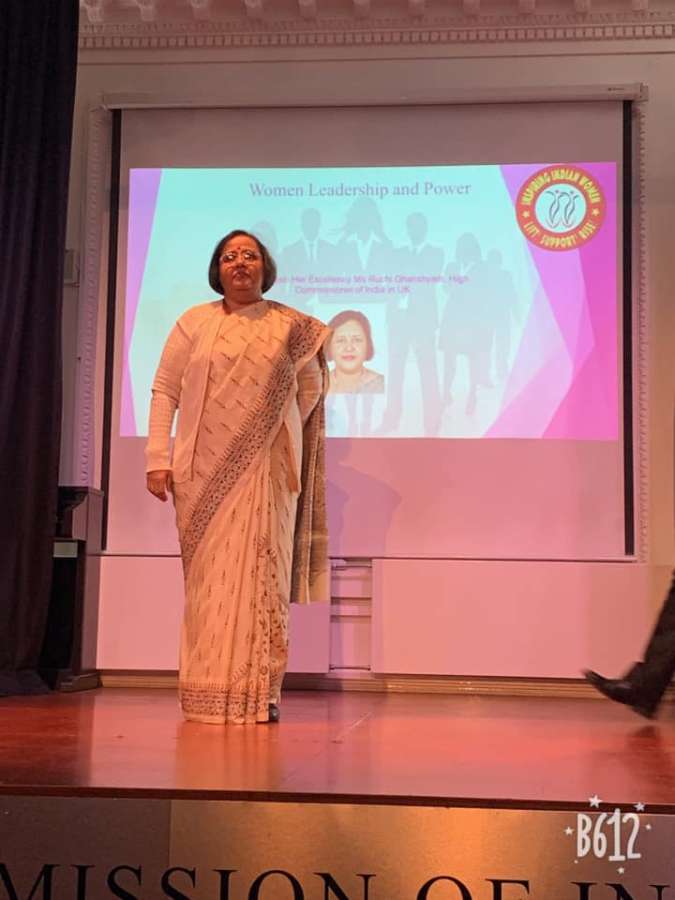 "You are the CEO of your life. You have the power to shape it the way you would like it to be."  This is just what the panel discussion organised by Inspiring Indian Women on the 14th May intended at Nehru Centre to convey.
High Commissioner of India in UK, Her Excellency Mrs Ruchi Ghanshyam was the Chief Guest for the evening and the Guest of Honour was Rt. Hon. MP for Southall and Ealing Mr Virendra Sharma. Other luminaries present were Councillor for Hounslow West, Bandna Chopra, Warrant Officer Ashok Chauhan MBE and President of Hindu Forum, Ms Trupti Patel.
HE Mrs Ruchi Ghanshyam spoke about women being natural leaders and working collaboratively with male counterparts to address issues. It is important for us to understand our strengths but not forget the role of men in our lives.
The programme started with a beautiful performance by Mentor /Guru, Gairika Mathur and her students Sutapa Biswas and Chinu Kishore invoking mother Earth, the Guru, followed by prayer to the Almighty.
Panel members were Carole Spiers, entrepreneur and motivational speaker, Lakshmi Kaul, Head and Representative, CII UK and Founder, Nainika Tikoo Memorial Trust, Deep Rajah, Producer and Presenter on Lyca Radio / Dil Se Radio and Rohini Rathour, leadership and personal development coach and author of 'Leading Ladies'. The moderator of the discussion was Mrs Mridula Kaul.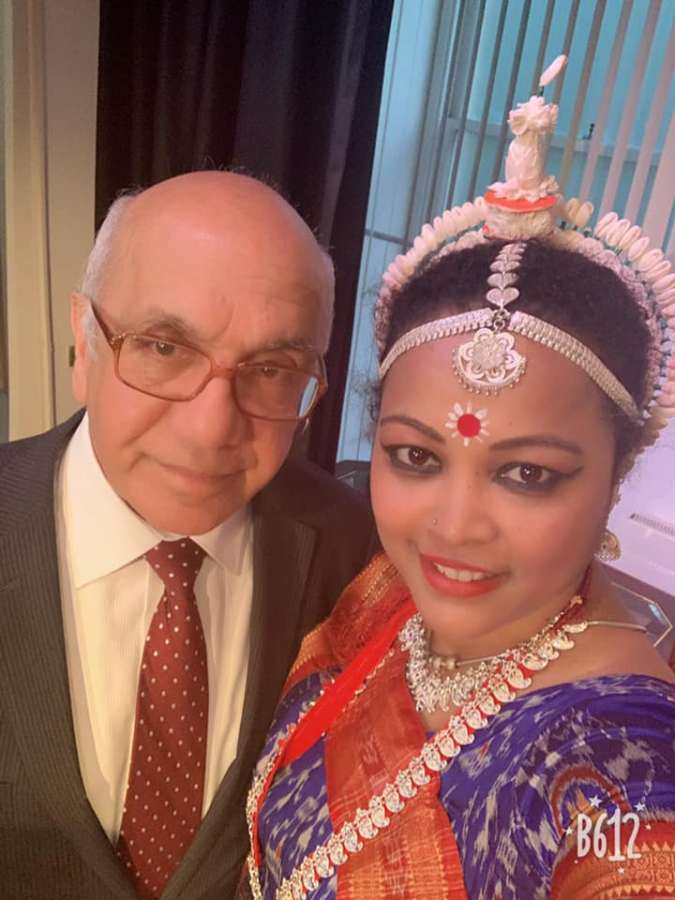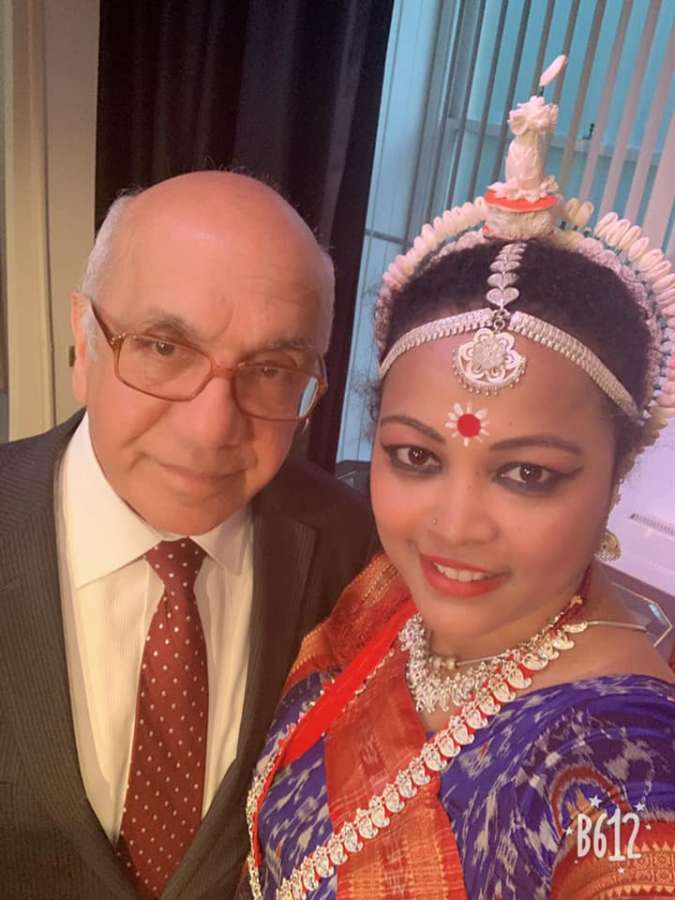 Despite comprising nearly half of the global workforce, women account for less than a quarter of senior roles globally and only 5% of global CEO's. The aim of the discussion was to get the views and perspectives of the panellists and hear more about their journey so that all attending could apply relevant insights in order to become leaders they themselves could look up to. Key issues discussed included the importance of resilience and confidence, raising one's profile and speaking up, the need for men to be invested and engaged in this process and the benefits of women supporting each other. Collaboration is (the) key for (power) and ms spiers talked about how empathy is vital to be a good leader. Mr Deep Rajah said that there needs to be mindset change in society for things to change . Ms Lakshmi Kaul said it is important to recognise that while collaboration is required, (the cut throat) competition is fierce hence going the extra mile is important. Mrs Rathour spoke about why progress is better than the pursuit of perfection.
What matters is taking responsibility for one's life and redefining leadership and success. Perspectives are changing. The discussion also looked at breaking the ceiling and being confident of facing challenges. It was a productive and insightful discussion with EXCELLENT audience participation and was very well received by all attending.
IIW, a not for profit body that brings together women from all over the world so they can work together to achieve their dreams and ambitions.