Advertisement

"Indradhanush" aims to highlight the colourful tribal heritage and dance forms of India…reports Asian Lite News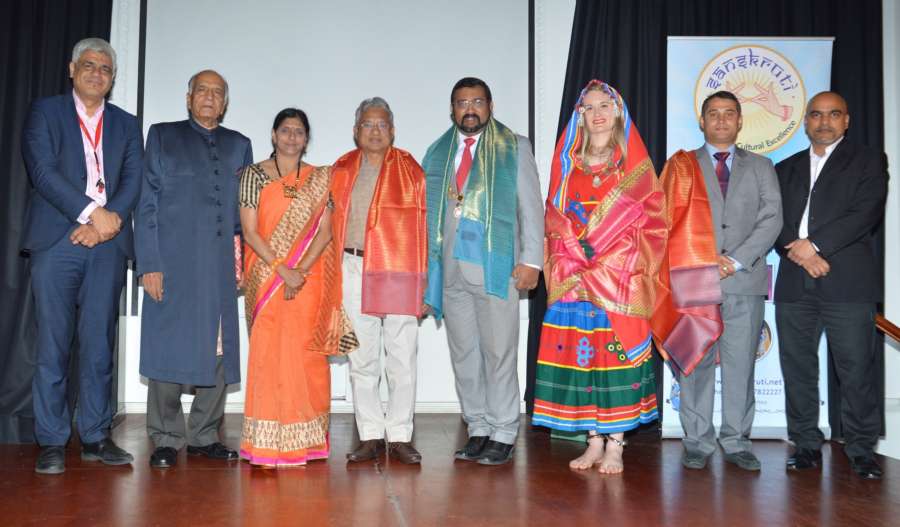 Miji dance of Arunachal Pradesh, Rongmei dance of Manipur, Siddi dance of Karnataka and Gujarat, Kalbelia of Rajasthan and Thiruvadikala of Kerala have enthralled the packed hall of audiences at the Nehru Centre recently. Titled "Indradhanush", the program aims to highlight the colourful tribal heritage and dance forms of India.
"Miji or Sajalong have an interesting propensity towards nature-based worship,and are a distinct group in Arunachal Pradesh. Rongmei or Kabui in Manipur area are also animistic and nature worshippers, with vibrant drapes and dance. With environmental conservation as a core issue globally, these two dances perfectly fitted into the context, besides displaying the rich tribal culture and heritage never seen before in the UK. We may also recall that the UK has recently declared climate emergency, hence portraying these dances and cultural background of the communities at this moment in time is also deeply contextual " says Ragasudha Vinjamuri, chief organiser of the event, organised by Sanskruti Centre.
"We aim to generate greater understanding and awareness of India's tribal arts and project India's cultural image to wider audiences" she adds.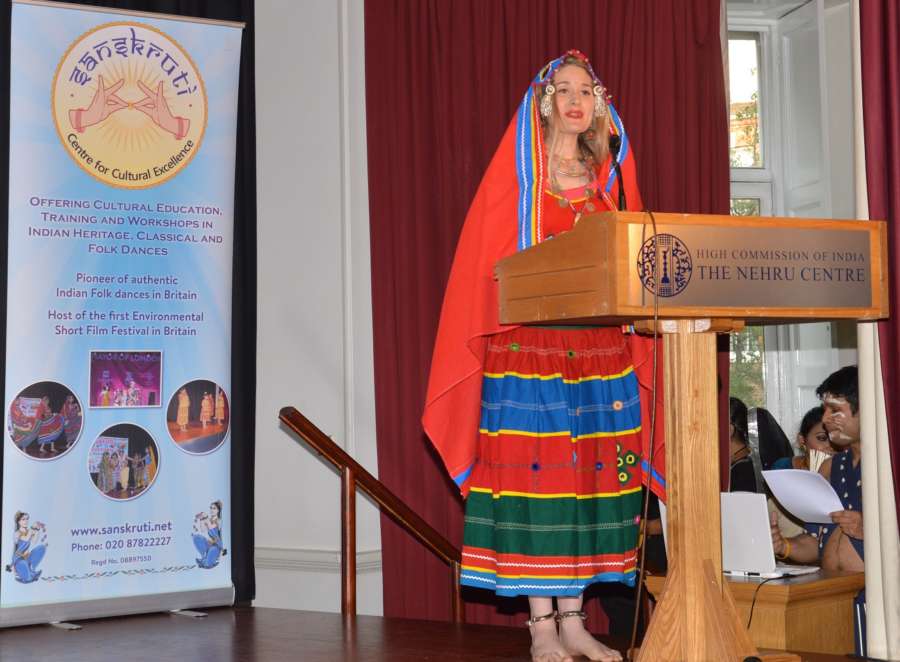 Messages from culture ministers of Arunachal Pradesh and Manipur, Taba Tedir and Jayantakumar Singh wishing the organisers and performers all the best and expressing appreciation for highlighting tribal culture from their respective states, were read on the occasion.
Speakers on the occasion were Dr Anand Arya, Consultant Orthopaedic Surgeon at Kings College Hospital, also serving as Vice President- OFBJP-UK, entrepreneur Dr Melissa Kapoor and Tushar Joge, who spoke on importance of promoting tribal arts, dance and Indian civilisation and tribal empowerment in the state of Maharashtra, having second largest population in the country. Ragasudha Vinjamuri outlined tribal population and the measures taken by the government to empower tribal communities economically, educationally and culturally.
Sushil Rapatwar presented a tribute to tribal heroes and heroines who fought against British and who made India proud in arts, sports etc. These included Rani Gaidinliu, U Tirot Singh, Mathmor Jamoh, Moju Riba, Baichung Bhutia, Mary Kom, Kamala Siddi, OP Jaisha, Deepika Kumari and other eminent personalities. All the kaaryakaras, well wishers, event was compered by Dr Mrittunjoy Guha Majumdar. Kalyanashram, Purva Seema Vikas Prathishthan from North East area have been thanked for their help and support towards the program. Several community organisation members and different nationalities have attended the event and appreciated the rich content it delivered. RS Virdi, of P and I Wing represented the High Commission of India.