Advertisement

Indian dance forms captured the audience attention at an event organised at Church of Scientology to mark International Dance Day….reports Asian Lite News. PICS: Angis Photography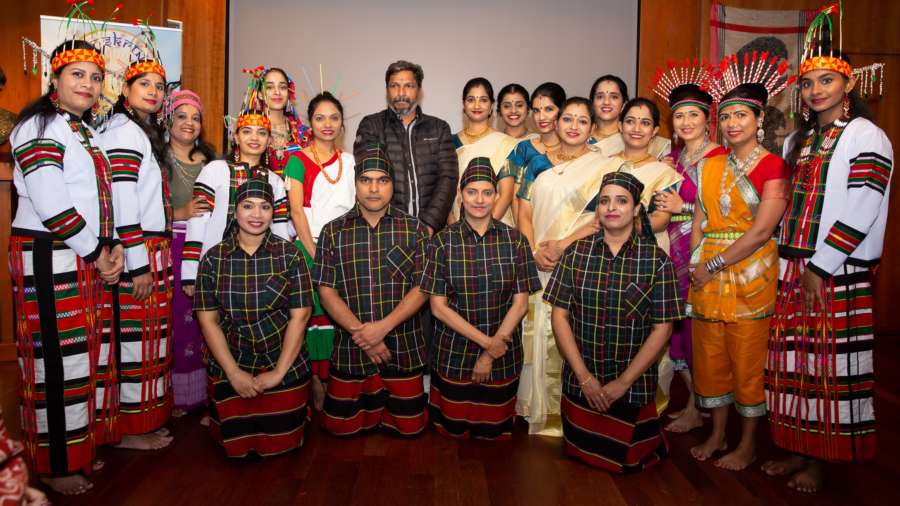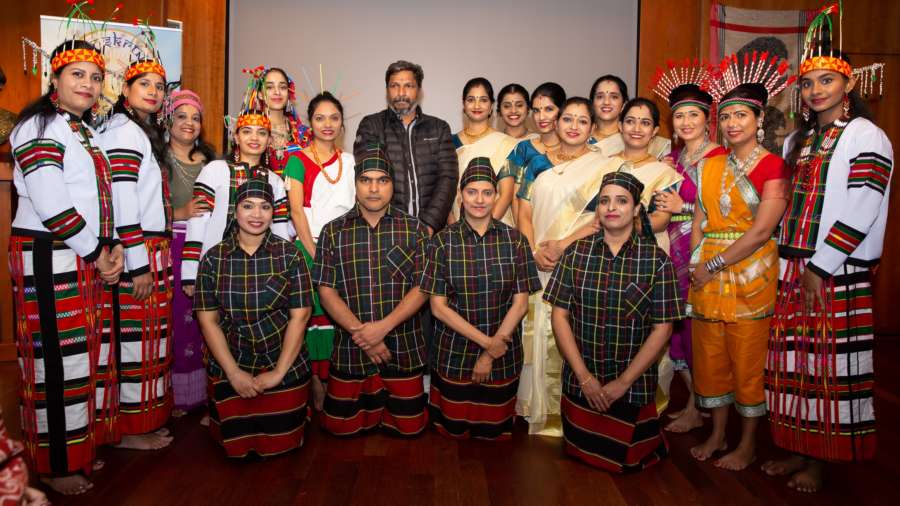 Tribal dances Garo of Meghalaya, Cheraw of Mizoram and Siddi of Karnataka were introduced to the British audiences for the first time, along with Pavara dance of Maharashtra- also a lesser seen adivasi dance, alongside Thiruvathirakali dance of Kerala in the folk genre. The event, titled "Dance and Development" marking International Dance Day in London, was hosted at Church of Scientology London and organised by Sanskruti Centre for Cultural Excellence. The programme thematically highlighted art, culture and empowerment of tribal communities of India.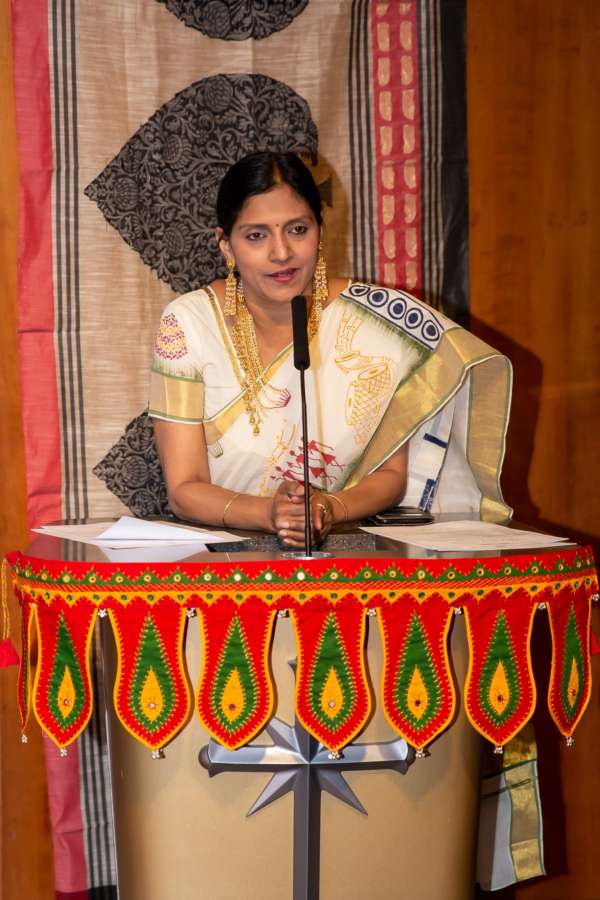 Audience was welcomed by Tracey Coleman on behalf of Church of Scientology, followed by a presentation by Ragasudha Vinjamuri on tribal communities of India, their density, extant, measures implemented for the empowerment tribal and forest dweller communities such as Skills Development Programmes for tribal youth, establishment of central Tribal Universities, Tribal Research Centres and Centres of Excellence, Ekalavya Model Residential Schools, Fellowships and Scholarships through the Ministry of Tribal Affairs, and the popular Minimum Selling Price (MSP) for Minor Forest Produce (MSP). Tribal paintings arts such as Gond, Warli, Saora, Pithora and Bhil were also highlighted.
A documentary film was shown on Siddi community of Karnataka outlining how their participation in the field of sports was encouraged, followed by another short dance video of Suggi dance of Karnataka. Tushar Joge spoke interestingly on tribal empowerment in Maharashtra, as it has second largest tribal concentration in India. Mayura Patel, Founder of Dynamic Women Foundation emphasised on the importance of promoting tribal arts in the UK and appreciated Sanskruti Centre's efforts in researching and bringing lesser known dances to the UK audiences. Tribute to tribal heroes and heroines was paid, such as Mary Kom, Baichung Bhutia, Birendra Lakra, Dilip Tirkey, OP Jaisha, Deepika Kumari, Kamala Babu Siddi who made India proud on the international scene in the fields of Boxing, Football, Hockey, Marathon, Archery and Athletics, followed by Vote of Thanks by Sushil Rapatwar- co-organiser of the event.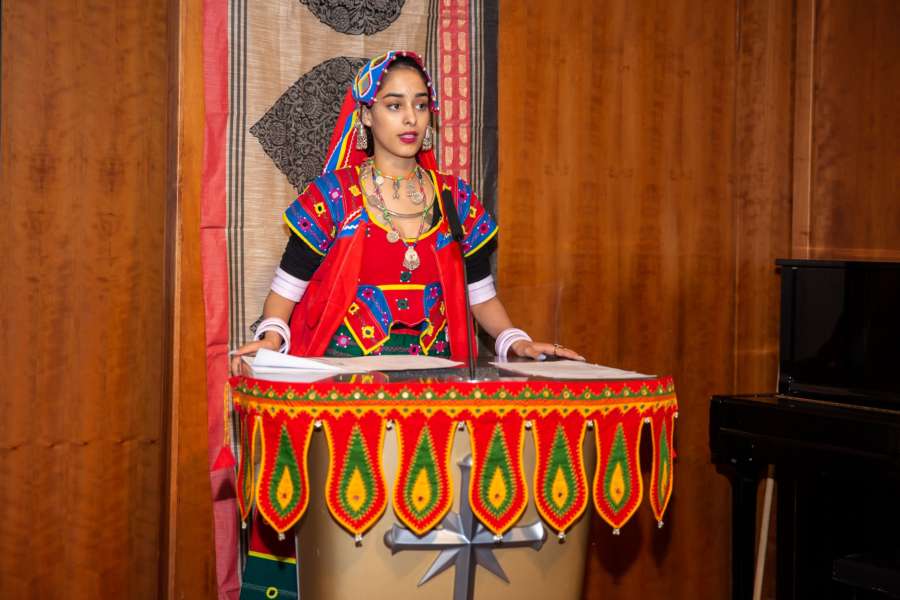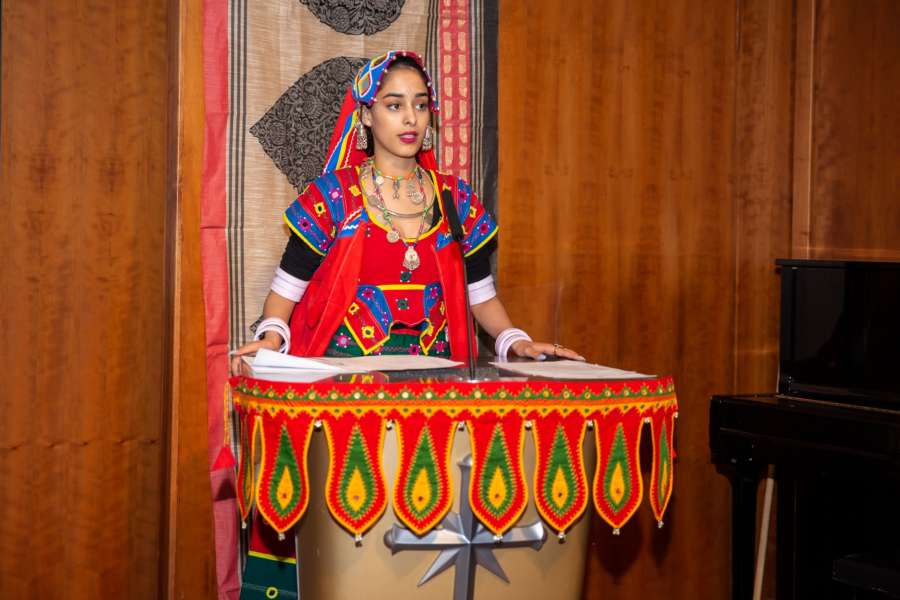 Dancers in the event were Juhi Dhanasekaran, Lumbini Bafna, Mona Jethwa Patel, Neelam More Agarwal, Dr Piyali Basu, Preetha Sukesh, Prasanthi Aripirala, Priyadarshini Niranjan, Sravanthi Thadakamalla, Vishakha Tokikar in the tribal section and Manju Sunil, Nethra Vivek, Shyama Shalin, Parvathi, Sridevi and Dipti have presented Thiruvathirakali.
Dr Piyali, one of the Garo dance participants who holds doctorate in folk dancing says, "Being part of this dance was great and exciting. It was such an amazing opportunity and a great experience to work with other wonderful dancers. The practices have helped me greatly".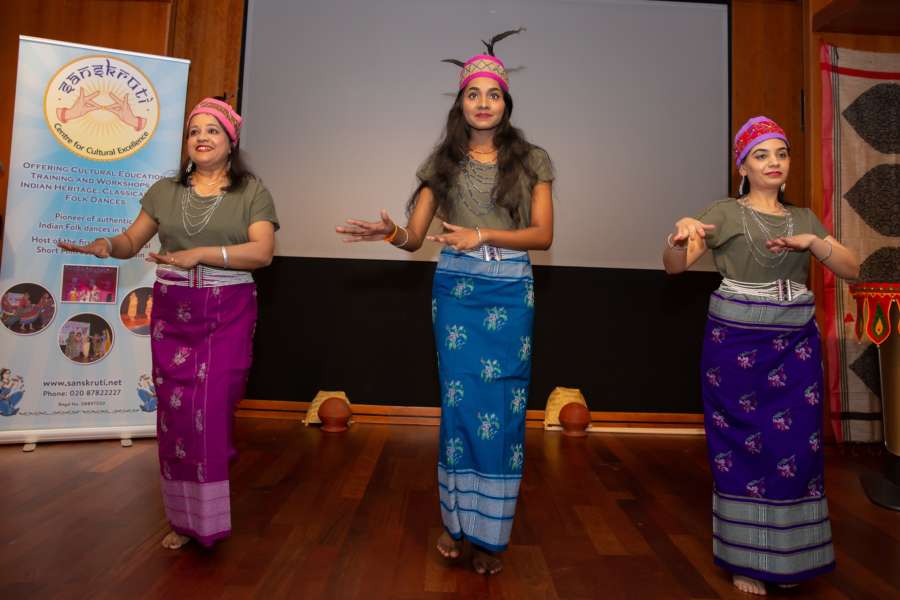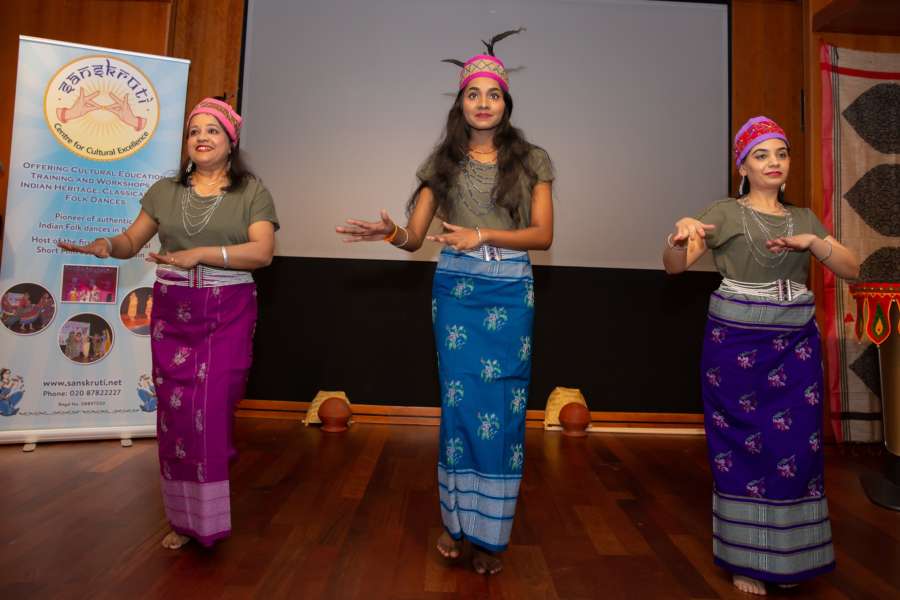 Priyadarshini who participated in Cheraw dance says "When I heard about this opportunity to learn Cheraw dance, I immediately jumped at it because I love dancing and I have a thirst to learn about various forms of dance. I have seen this dance when I was a kid on Doordarshan Channel and I still can't believe I have performed the same dance. Learning these dance steps has been very challenging. It was a struggle initially with coordination of movements with other dancers, timing, remembering the music beats etc. I have even pulled my leg ankle muscle once.  But with our mentor's training and encouragement, we could rock the floor". Another dancer Lumbini says "Mizo dance is the most difficult and fascinating form. It was a very fun and amazing experience for me learning this new dance. I remember the first day of practice, I was so awe-struck by the moving sticks that I even forgot to do my steps"
Event was compered by Chinmayi Thadakamalla clad in a beautiful Lambadi tribal outfit.
The hall was fully packed with audiences equally diverse, representing a vast variety of community and faith organisations.