Advertisement

Prominent members from Manchester's socio-political circle attends the grand opening of an annex to the Centre ….writes Nehal Mehta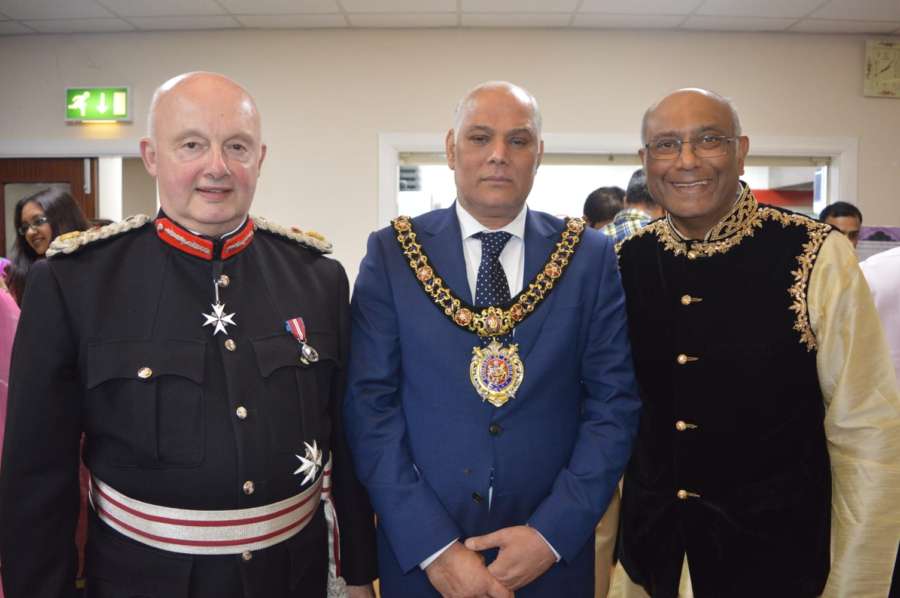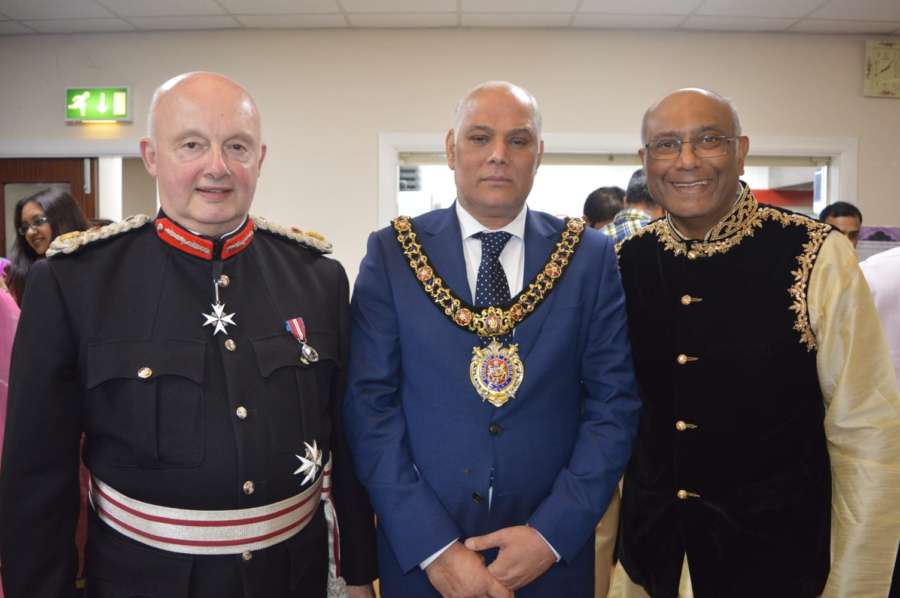 The Grand Opening Ceremony of the Annex to the Jain Community Center in Longsight, Manchester took place recently. The ceremony and celebrations started with the unveiling of a plaque by Lord Lieutenant of Greater Manchester, Mr Warren Smith,JP.
The Ceremony was also attended by many guests, community leaders, councillors and included the Lord Mayor of Manchester Cllr Abid Chohan, MP for Manchester Groton, Afzal Khan CBE , and  the Dean of Manchester Cathedral The very Revd Rogers Govender.
All speakers expressed their respect and admiration for the achievement of the Jain Community. In his welcoming speech, Suresh Mehta explained that the project started nearly 8 years ago when the land on Stockport Road, Longsight became available. Fund collection and a lot of learning, including lots of hard knocks later, the project was completed in May 2019. The entire project is self -funded by the members of Jain Community, a remarkable story of self-help.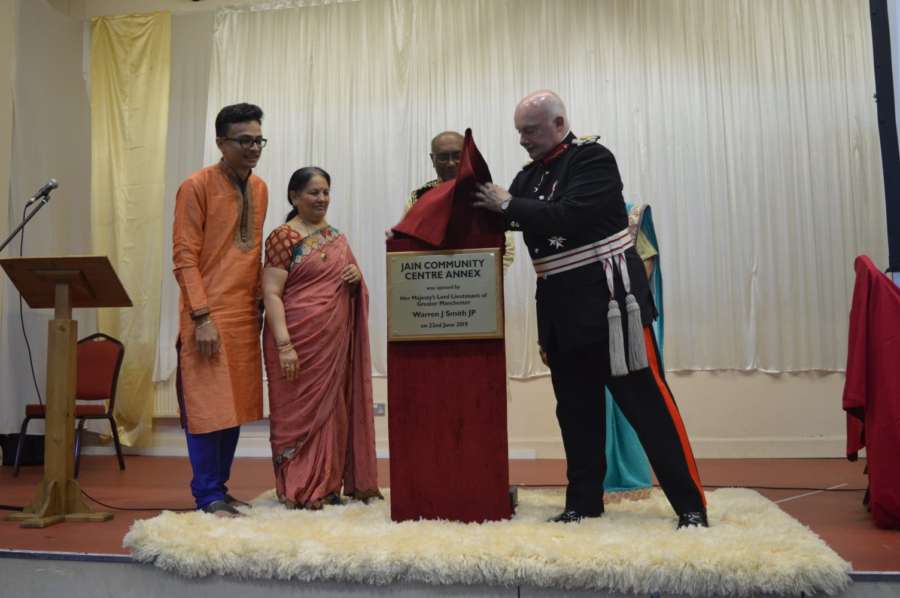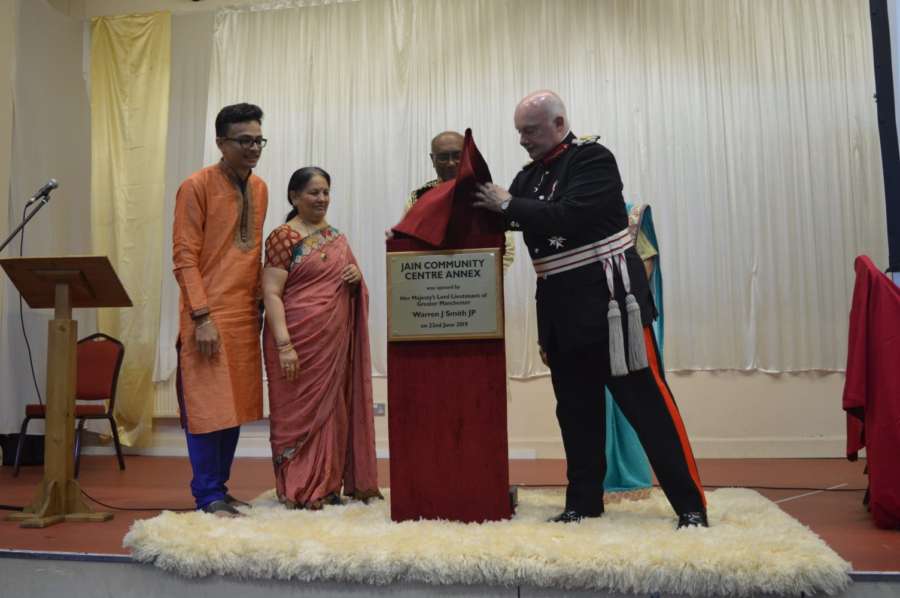 What is worth noting is that the current community centre is a thriving centre, used extensively by many local communities. With the new additional facilities, there will now be even more facilities for the communities to achieve their goals.
The project has successfully converted a derelict piece of land, an eye sore for the local community, into a most modern facility which will enhance the facilities available to the communities in Longsight/Levenshulme areas of Manchester. It enhances this part of Manchester.