Advertisement

Award winning

Jesus Christ Superstar

 at The Barbican till 24th August… An immersive, powerful and magnificent show definitely worth watching for its superb musical extravaganza effect this summer in London …writes Riccha Grrover for Asian lite International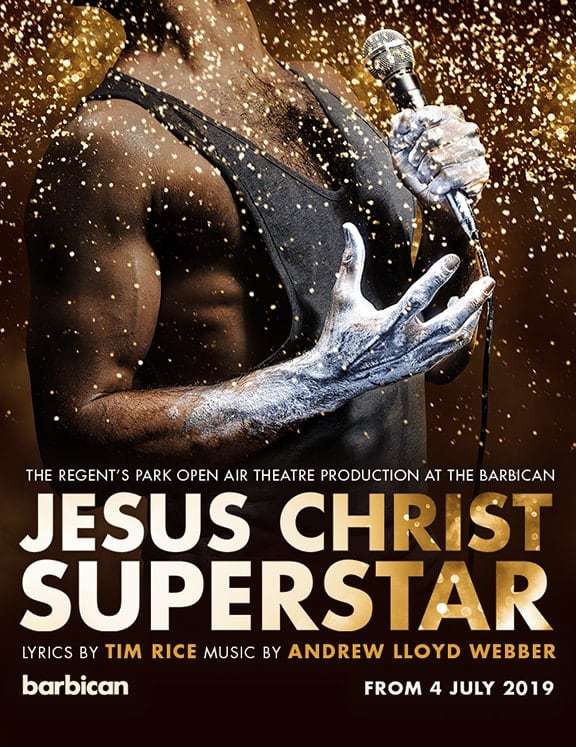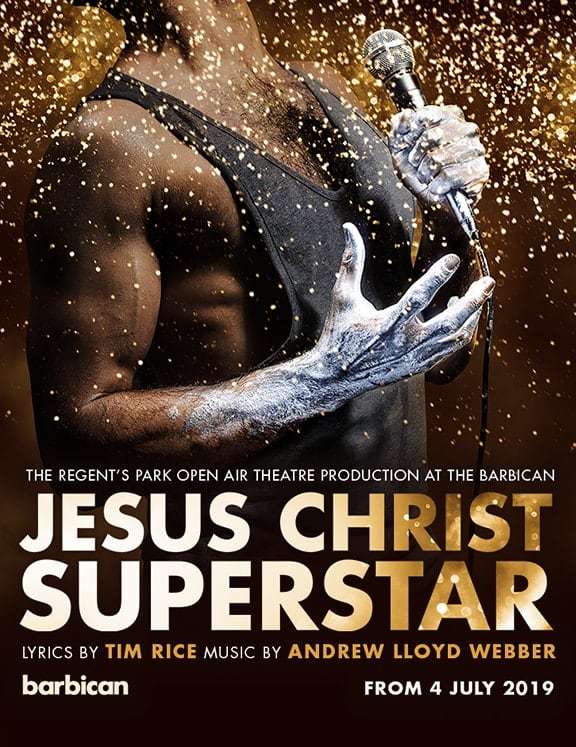 Jesus Christ Superstar is a 1970 rock opera with music by Andrew Lloyd Webber and lyrics by Tim Rice. The musical started as a rock opera concept album before its Broadway debut in 1971. The musical is mostly sung-through, with little spoken dialogue. The story is loosely based on the Gospels' accounts of the last week of Jesus's life, beginning with the preparation for the arrival of Jesus and his disciples in Jerusalem and ending with the crucifixion. It depicts political and interpersonal struggles between Judas Iscariot and Jesus that are not present in the Bible.
Jesus Christ Superstar  is directed by Timothy Sheader, with design by Tom Scutt, choreography by Drew McOnie, musical supervision by Tom Deering, lighting design by Lee Curran, sound design by Nick Lidster for Autograph, musical direction by Ed Bussey and fight direction by Kate Waters. Barbara Houseman is Associate Director, Voice and Text, and casting is by Will Burton CDG and David Grindrod CDG.
Drawn from the gospels in the Bible, audiences hear Judas talk about how everyone revolves around Jesus Christ, following every word of the son of God. Wondering whether Jesus is just a man or something more, people from far and wide flock to hear what Jesus has to say and what God will determine for them. Much of the plot centers on Judas, who is dissatisfied with the direction in which Jesus is steering his disciples.
As Jesus and Judas grow further apart from each other, Jesus is eventually arrested and led to his crucifixion. Walking through Jerusalem, Jesus ends up on the cross. But when Jesus is visited by the Ghost of Judas, the pair reunite and discuss sacrifices and their relationship to one another. It's a musical that will make you think and see into one of the most important stories in Christianity.   
The work's depiction offers a free interpretation of the psychology of Jesus and other characters.
Contemporary attitudes, sensibilities, and slang pervade the rock-opera's lyrics, and ironic allusions to modern life are scattered throughout the depiction of political events.
Delightfully staged and with an exceptional cast ensemble, the production quality is very high…the stage set along with lighting, music and sound is all top notch! The plot unfolds with precision in a gripping way in this awe-inspiring show.
The musical was endorsed by the Vatican City in 1999, and the Pope watched some of the songs as part of a 2000 Jubilee Programme.
Overall this was a fantastic treat on stage and the storyline really came alive on a grand intense set, all very passionately and perfectly enacted. Three cheers for this production and performance.
Returned to London theatre for a limited engagement of just 60 performances, now's the time to book your tickets for Jesus Christ Superstar if you want to see a theatre classic brought back to life at Barbican London. 
Did you know?
Robert Tripolino plays Jesus in the production, with Ricardo Afonso as Judas and Matt Cardle as Pilate. 
Some of the most famous lyrics from the show came from brainstorming on a napkin! While out and about, Andrew Lloyd Webber was inspired to write a few lines which ended up to feature in the song "Jesus Christ Superstar".
The musical was endorsed by the Vatican City in 1999, and the Pope watched some of the songs as part of a 2000 Jubilee Programme.
2019 marks a big year for musicals with music written by Andrew Lloyd Webber. With The Phantom of the Opera entertaining audiences at Her Majesty's Theatre, School of Rock at the Gillian Lynne Theatre and the awaited production of Evita at Regent's Park Open Air Theatre, this is the best time to see a musical by the legendary theatrical composer. Bringing religion to the stage in an exciting format, you'll never see Jesus in the same way again at Jesus Christ Superstar.
Show dates
Tuesday, 16th July 2019 Until:
Saturday, 24th August 2019
Running Time:
1 hour 55 minutes