Advertisement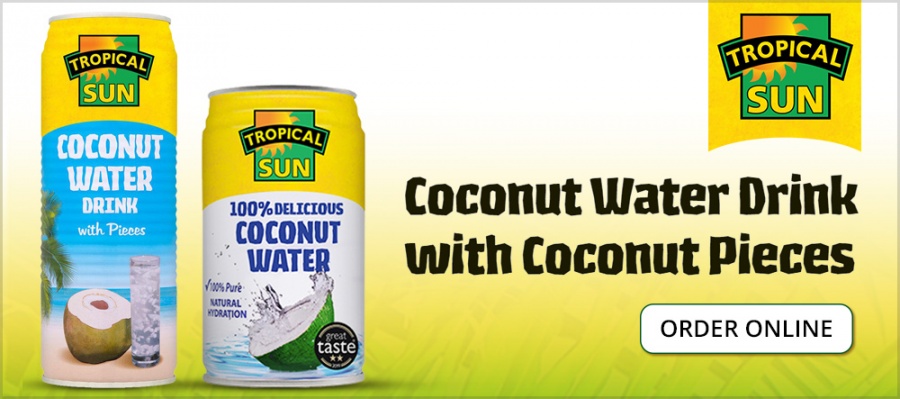 London's prestigious Harefiled Academy, Uxbridge (UB9 6ET), will host a unique percussion performance on May 11, Saturday at 4 pm.  The organsiors are expecting the attendance of 2000 families from the South Asian communities. Mr Vinod Navadhara, a teacher turned entrepreneur with 11 music schools across the country, is pinning hopes on the support of the communities…reports Asian Lite News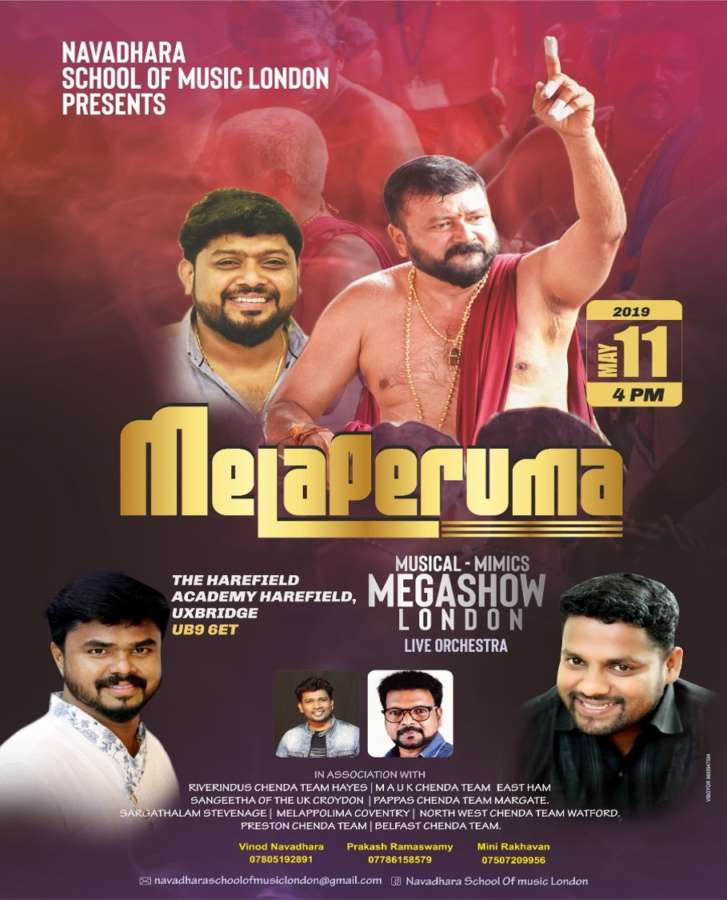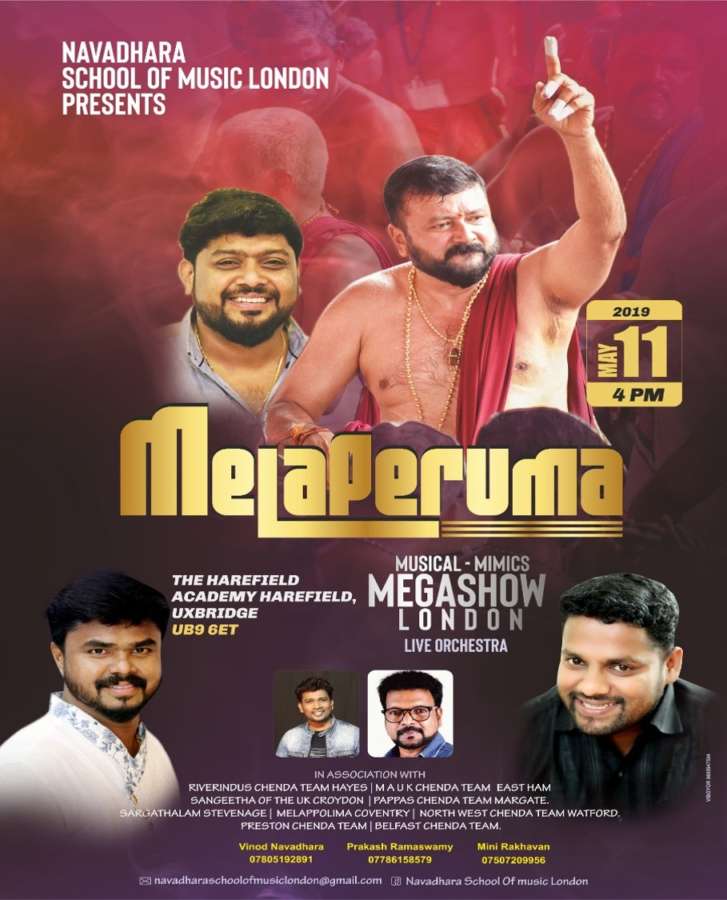 London's prestigious Harefiled Academy, Uxbridge (UB9 6ET), will host a unique percussion performance on May 11, Saturday at 4 pm. The capital city of Britain will witness the largest traditional group percussion performance outside Asia.
Hundred plus students will perform in tradition Kerala percussion instrument Chenda along with south Indian super star Jayaram and maestro Mr Vinod Navadhara. 10 prominent Chenda artistes from Kerala will join the festival titled Melaperuma.
"This is the first time an event of this magnitude taking place outside Asia," said Mr Vinod. "Kerala is known for its festivals. Thrissur Pooram is one of the largest festivals in India and we will do our best to recreate the atmosphere of mini-Pooram in London."
Vinod said most of his students are now fully trained and gained the confidence to perform in front of a huge audience.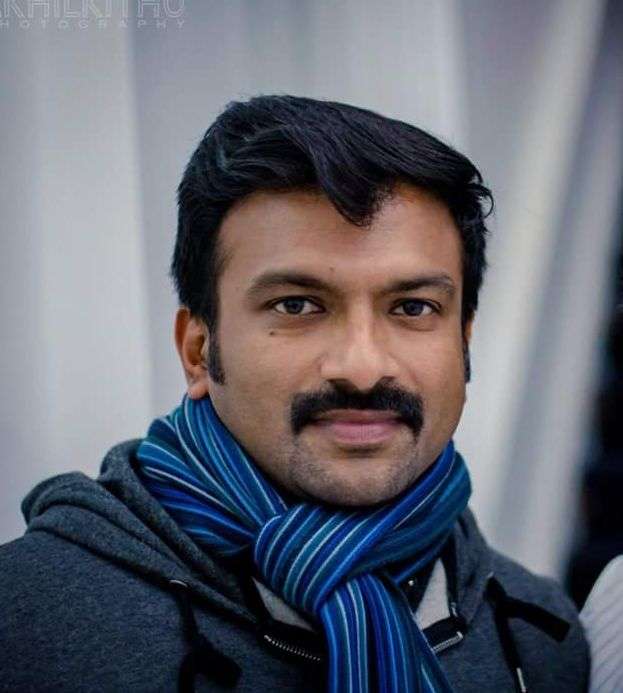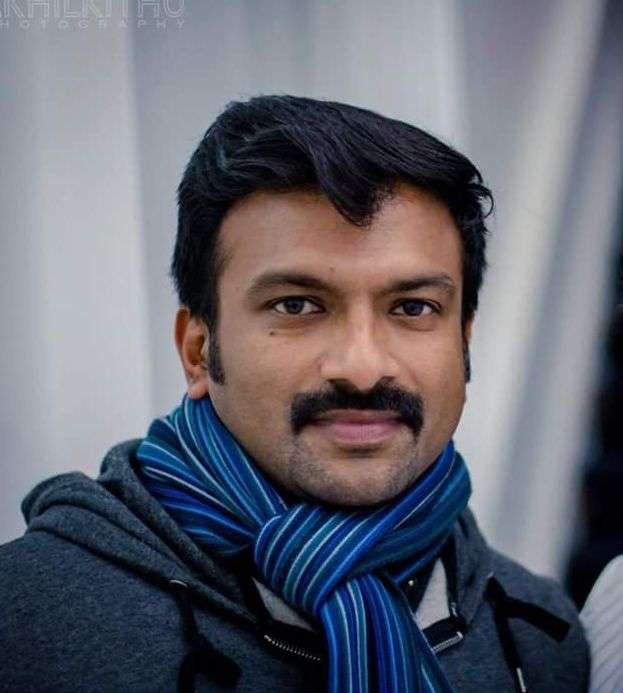 "Despite all the distractions, these students stick with their routine and showed their passion to one of the ancient art forms from the south Indian state of Kerala," said Vinod. "I am expecting the support of all the communities to make this event a huge success."
A cultural show with local talents and several prominent South Indian artistes will also take place at the venue at 4 pm on May 11. Superstar Jayaram will be the chief guest. Cine artiste and a leading media personality Mr Mithun Ramesh will compere the programme.
The show contains two sections – The first section will begin with a Welcome Dance choreographed by Kalabhavan Nice. About 50 students will participate.
Navadhara School of Music is organising the show. Mr Vinod Navadhara, a teacher turned entrepreneur with 11 music schools across the country, pinning hopes on the support of the communities. The organsiors are expecting the attendance of 2000 families from the South Asian communities.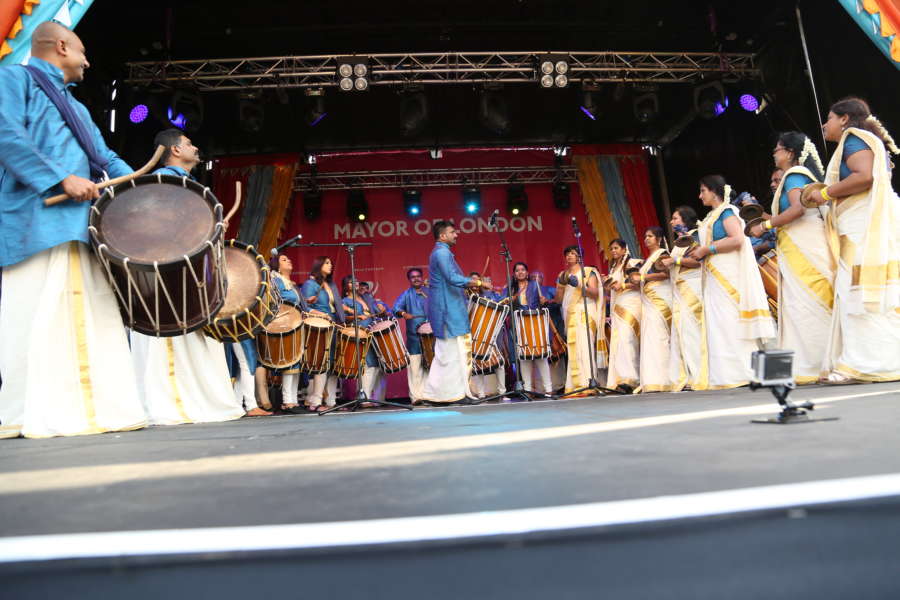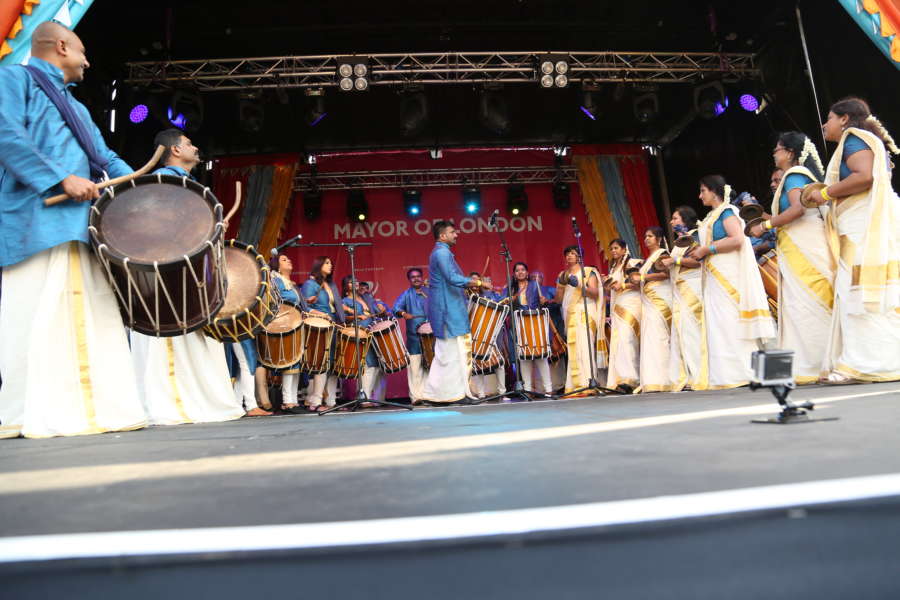 The second half of the programme will be a complete entertainment and fun packed Music and Mimics Show. Mithun Ramesh and his "Comedy Utsavam" team, including ace artistes Mr Kalabhavan Satheesh will display their talents to the London audience.
The organsiors are expecting the mimic turned superstar Mr Jayaram will also join with the mimicry team to entertain the audience.
Other team members include playback singer Mr. Wilswaraj, Mr. Santhosh Njarackal. Both the singers will entertain the audience with their energetic performance.
The gates will open at 4 pm. After the Welcome Dance, students will perform Chinkari Melam, followed by a 10 mts documentary on Panchari Melam, an ancient percussion ensemble which originates around 10th century AD.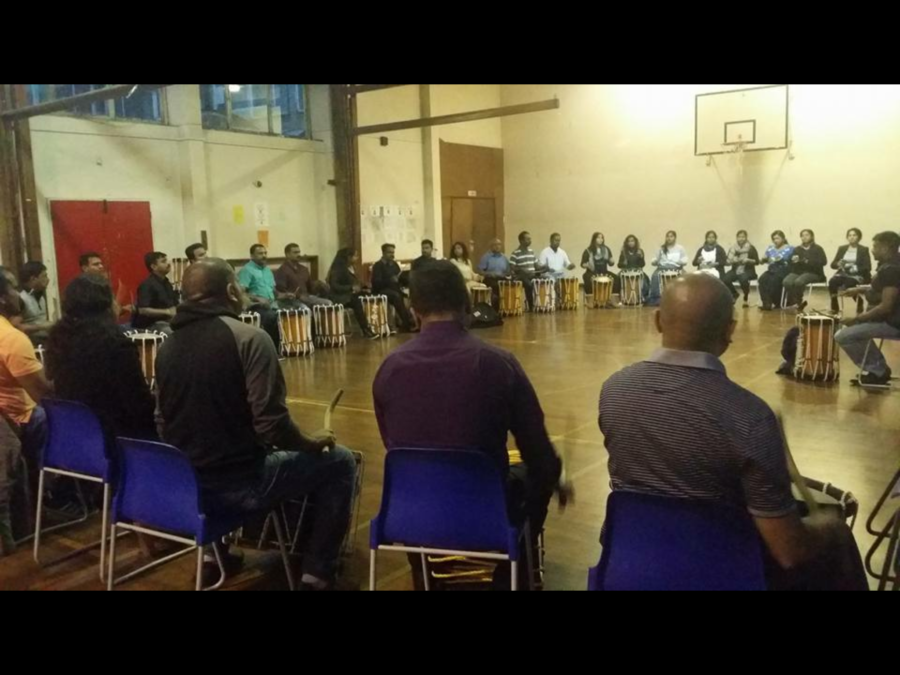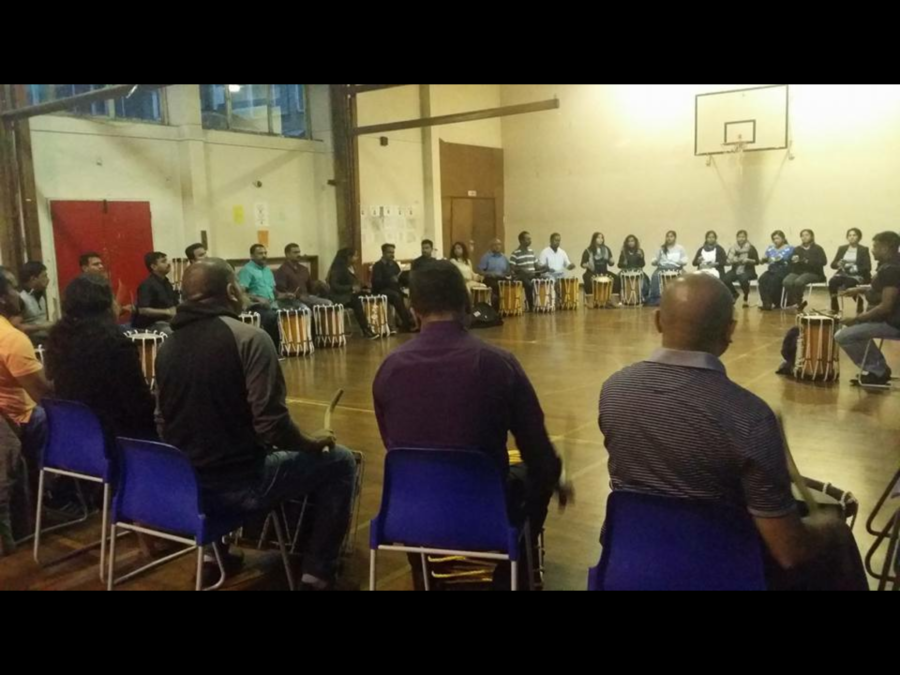 Panchari Melam is a quintessential part of temple festivals in Kerala. Panchari Melam is the best-known and most popular temple percussion genre. Panchari melam which will last about 45 minutes will contain Five Stages of Group performances. The main instrument Chenda will be accompanied by ilathalam, kombu and kuzhal to create a magical music to enthral the audience.
Vinod Navadhara, 40, the main organisor of the event, is an art lover and teacher by profession. He was associated with various troupes in Kerala. He spent nearly two decades with Poonjar-based Navadhara Troupe. He came to the UK to teach South Asian children and later started Navadhara
Music School. The unique enterprise has 11 units across the country covering Northern Ireland to Stevenage. Navadhara Music Schools are located at Belfast, Preston, Coventry, Stoke-on-Trent, Margate, Stevenage, East Ham, Croydon, and Reading.  For details, contact Vinod on 07805192891