Advertisement

The inaugural international conference on Entrepreneurship, Management, Innovation, and Development (IC-EMID 2019) attracted several prominent academicians in London …. Reports Asian Lite News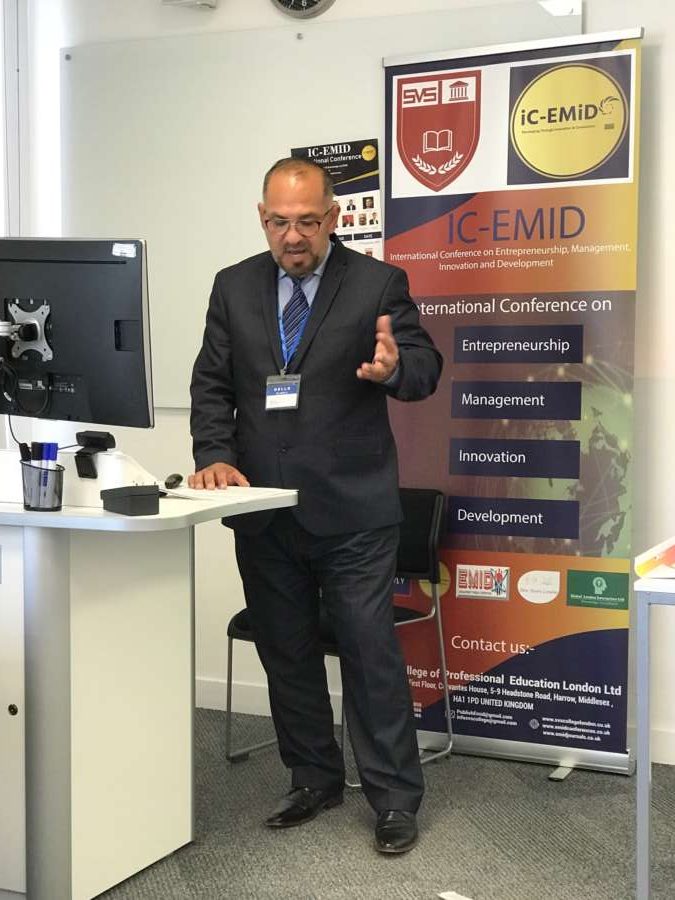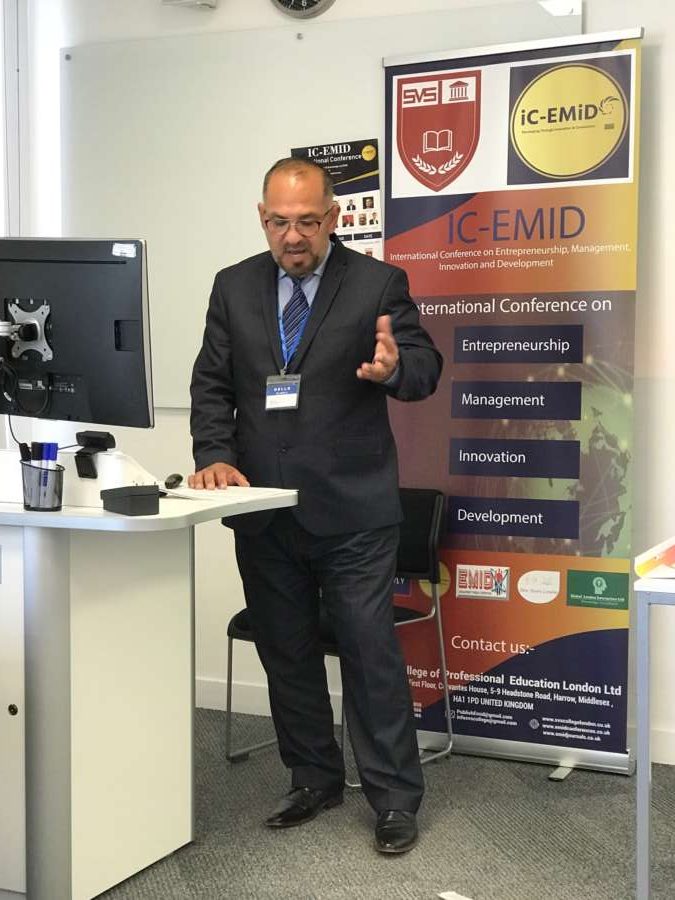 The 1st international conference on Entrepreneurship, Management, Innovation, and Development (IC-EMID 2019) was held at Northumbria University London Campus in London recently. Organised by Dr. Sumesh Dadwal, Dr. Vipin Nadda and Mr. Sanjay Sah, the conference saw attendance of academicians, researchers, consultants and entrepreneurs from the University of Northumbria, the University of Sunderland in London, University of Greenwich, University of York, QA Higher Education, Derby University- London Campus, St. Mary's University London,  London Metropolitan University, University of the West of Scotland London Campus, University Of Wales Trinity Saint David London, University of Wroclaw-Poland, Dadwal Consultants London Ltd, Global London Enterprise Ltd and  Makesworth Accountants, London, and SVS College of Professional education London.
In his opening message, Dr. Nadda from the University of Sunderland outlined the purpose of the IC-EMID conferences, which intended to provide a platform for the theorists and practitioners to share their knowledge and practices on Entrepreneurship, Management, Innovation, and Development.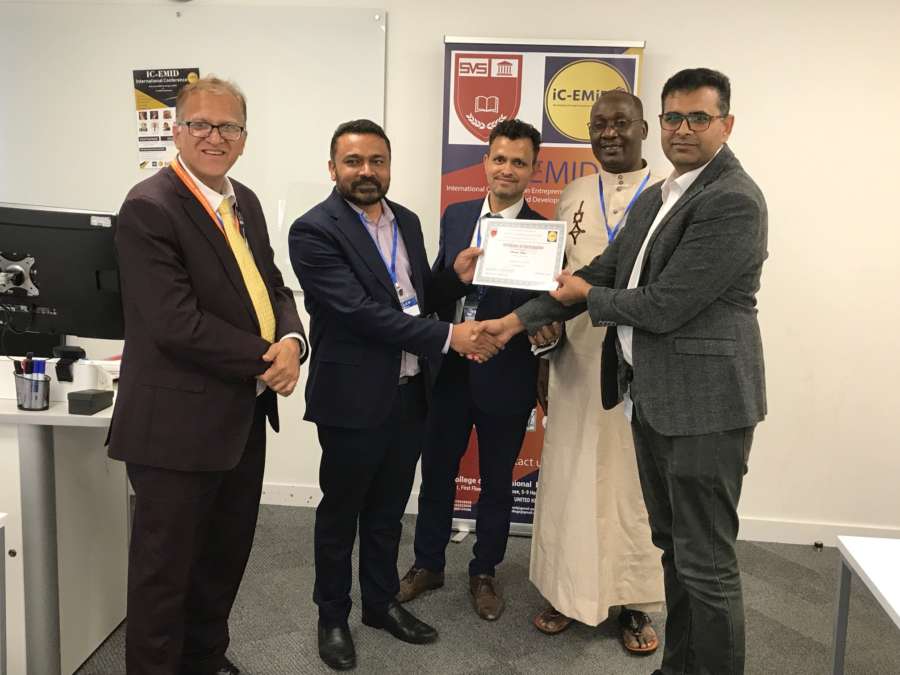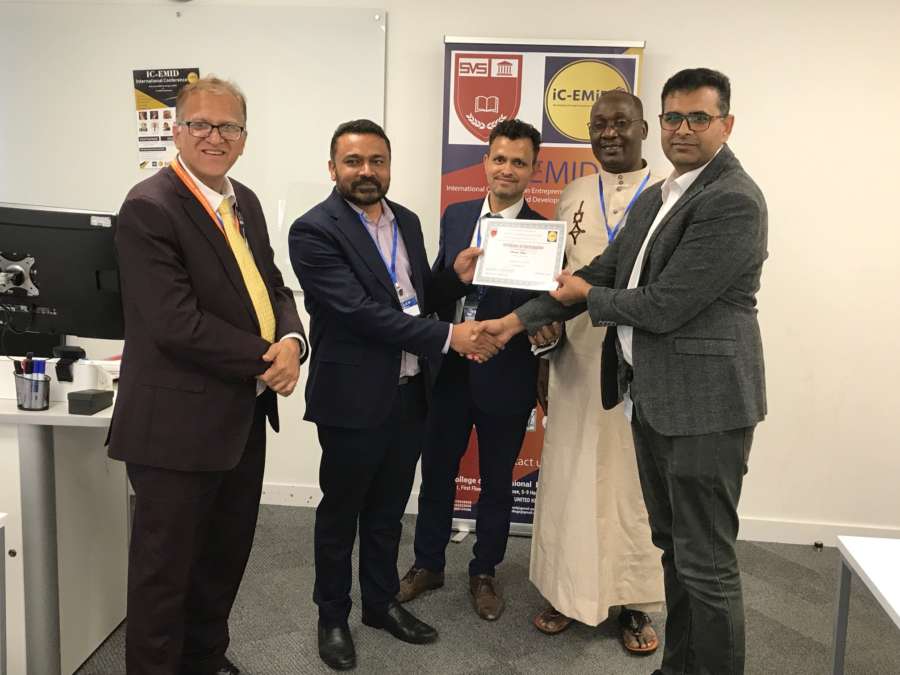 Dr. Dadwal from Northumbria University London campus highlighted the need for an integrative and cyclic approach of Entrepreneurship, Management, Innovation and Development for growth of national, regional and local economies. Dr. Arshad, Dean of Northumbria University London campus said that technology is a common theme that can connect the four themes of EMID. Dr. Bilan from the University of Sunderland highlighted the need for a paradigm shift and usage of Hegel's philosophy on innovation and development. Mr. Sanjay Sah of Makesworth Accountants shared his inspiring journey to become a successful entrepreneur.
Ragasudha Vinjamuri brought a very interesting dimension of promotion of Ethnic tourism & development of living standards of indigenous tribal people in North-Eastern India through the promotion of Tribal dances of Arunachal Pradesh and linking those to bigger themes of  National tourism promotion campaign 'Incredible India'.
Other participants shared their valuable researches, experiences and knowledge, bringing in a lot of diversity and positive energy.  Also included were  topics on Live Entrepreneurship;  Agile innovation & entrepreneurial Management, LEGO's  Toys based learning framework for entrepreneurs;   paradigm shifts & entrepreneurship;   Challenges of business start-ups in London;  Technology,  AI,  Robotics and entrepreneurship;  Social entrepreneurship;  Women's entrepreneurial wisdom and breaking the barriers, Immigration as a trigger for entrepreneurship and innovation,  GDP  Index Vs Prosperity index of  regional & National development, Social economy;  Cloud business Management;   Augmented and Virtual Reality;  Mobility, Tourism and entrepreneurship; Ostracism,  employment and entrepreneurship for crime offenders; "yes like" a way to grow business by targeting the  Millennials;  Credit ratings and financing SMEs in Bangladesh,  and many more.
The conference concluded with the vote of thanks.