Advertisement

Several scholars, artists, media personnel and Girishji/his family's friends, some of them travelled long distances to attend the event held at the Nehru Centre in London. Girish's presence was also evident; warmth in the entire hall was felt as never before…reports Asian Lite News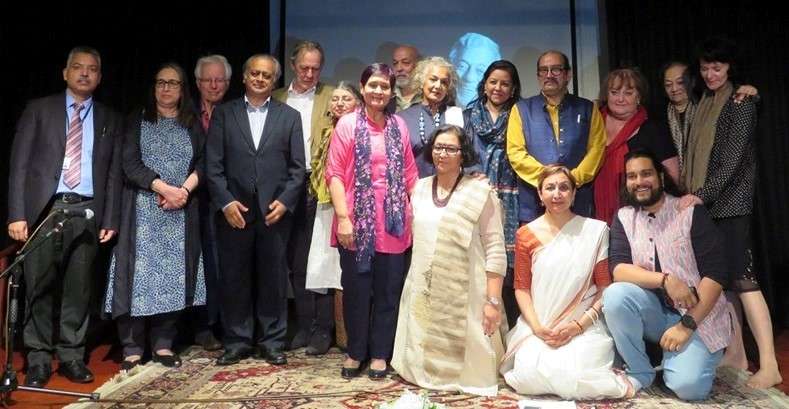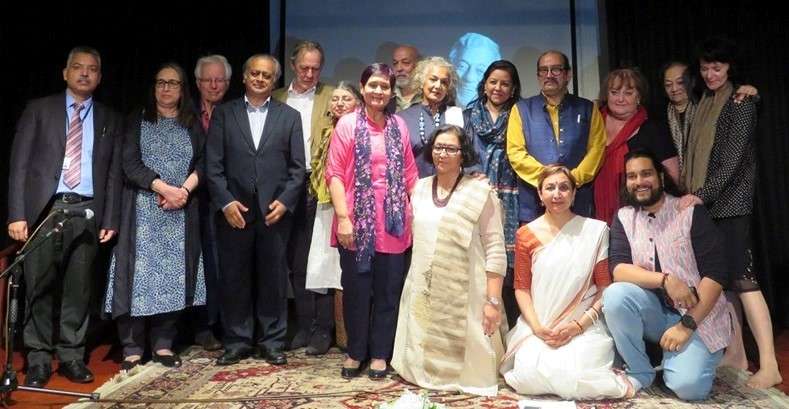 The heart-warming glimpses of the late Mr Girish Karnad's multidimensional personality by the participants of the event organized by The Nehru Centre and Vatayan: Poetry on South Bank, moved one and all in the audience.
After a brief introduction and welcome by Mr Brij Kumar Guhare, Deputy Director, The Nehru Centre, glowing tributes were paid by the dignitaries, who knew him at close quarters. Jay Visvadeva, the connoisseur of classical Music and Artistic Director of Sama Arts Network, invited Anouraag Dhondiyal to pay a musical tribute Girish Karnad by singing a Kabir bhajan, Sai ki nagari param ati-sundar, jahaan koi jaae na aave (My Beloved's abode is divine, where no one, neither the Sun, nor the Moon; neither air, nor water; can ever reach), which set the stage for a regal evening. He was accompanied by Danny Arbiter (Guitar) and George Cooke (Cello).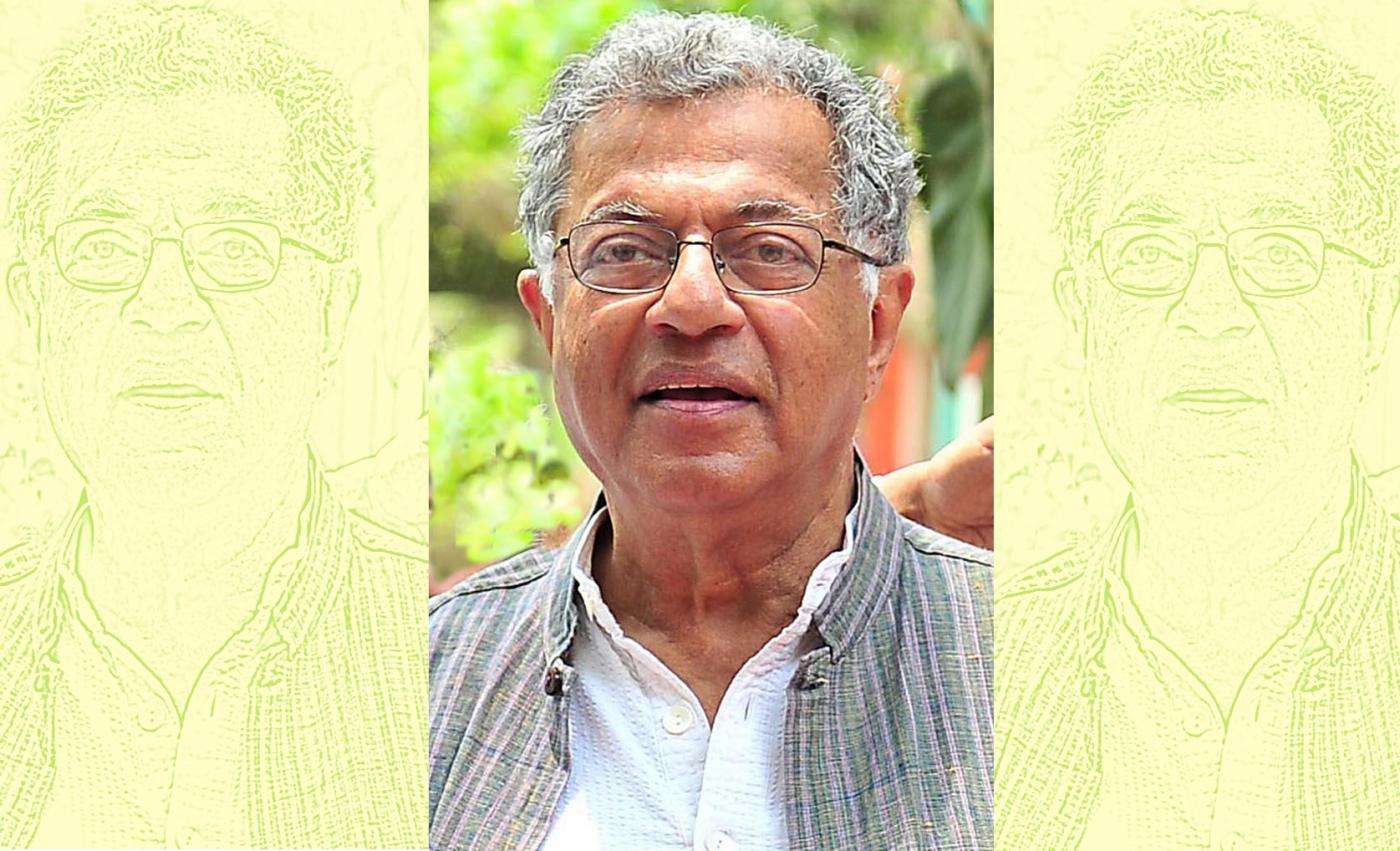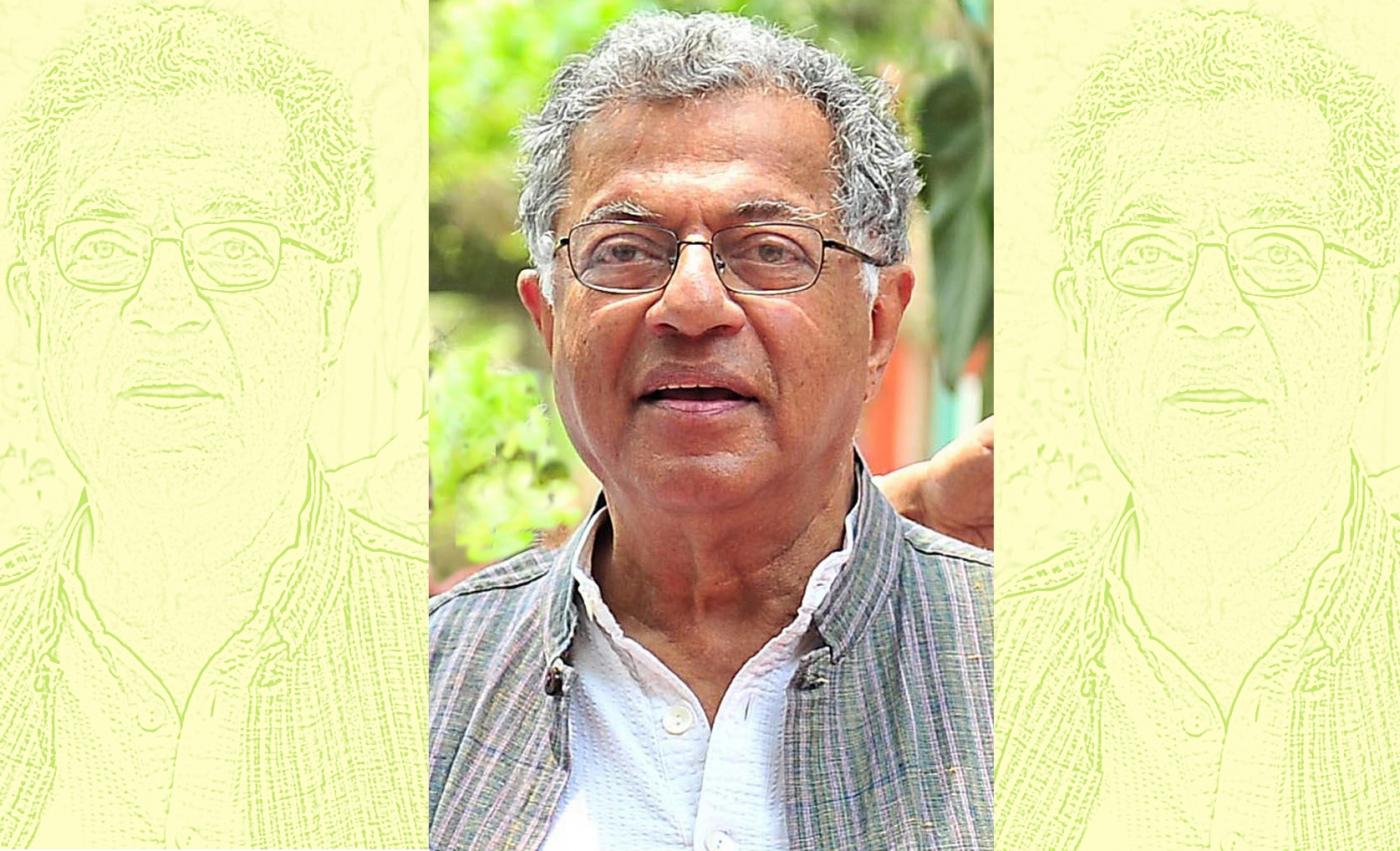 Nasreen Munni Kabir, filmmaker who has curated the annual Indian film season for Channel 4 TV since 1982s, read out the moving on-line messages of Girish Karnad's daughter (Radha) and son (Raghu). Radha spoke about her 'Appa' during his last days: "While he was many things to many people, to us he was first and foremost Appa/Thatha, with his clever hand shadows, his amazing ability to nap, his brightly coloured kurtas and baggy pyjamas. His endless collection of green pentels that always left an ink-stain at his pocket. He was perfectly happy to just sit around and day dream while we pottered and chatted and lived life around him, his grandsons lying on the floor of his room drawing while he rested." Dr Ruth Padel, award-winning British author and Professor of Poetry at King's College London, spoke about how he helped her with her book, Tigers in Red Weather, and arranged for her visit to a Koodiyatum theatre in Kerala and read her celebrated sonnet, Tiger Drinking at Forest Pool' in his honour. John Keay, an award winning historian specialising in popular histories of India, the Far East & China, revealed another stage in the life… about their times at Oxford and keeping in touch for over 60 years, quoting several humorous anecdotes from their college days. Chitra Sundaram, recognized as a dance artist of distinction in India and abroad, spoke about her teaching Dance and Theatre at Goldsmith College with particular reference to Girish Karnad.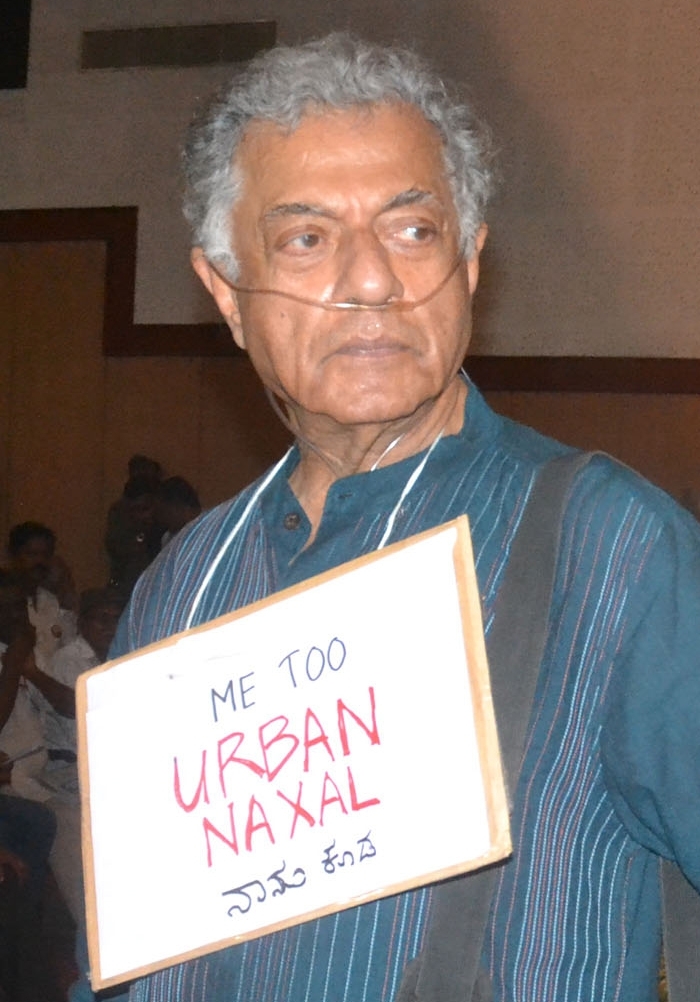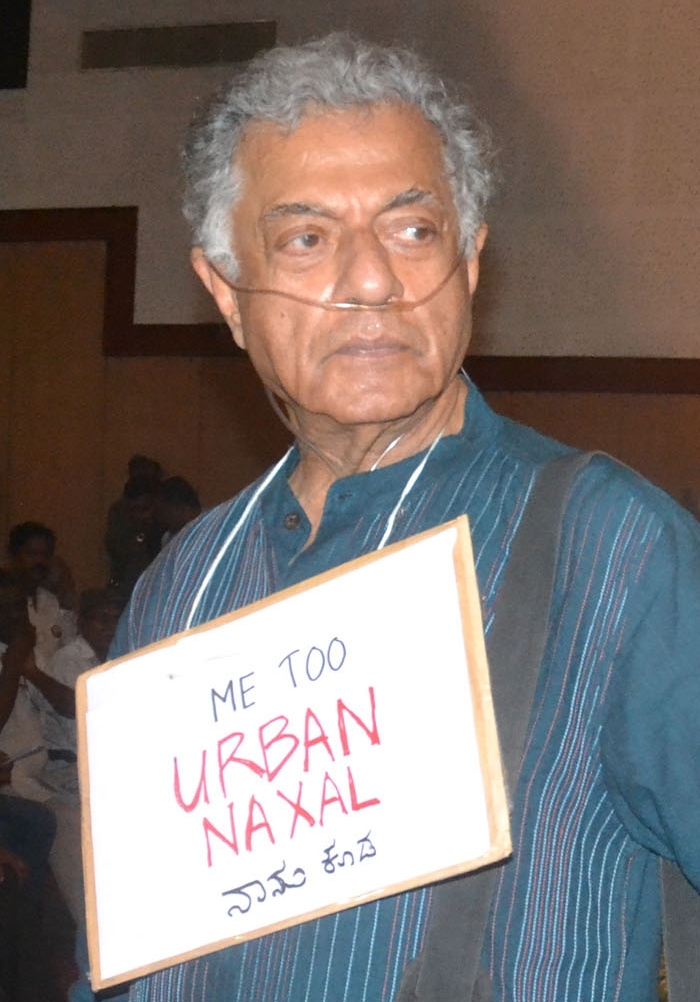 Dr Sangeeta Datta, author, film historian, Tagore singer and Filmmaker who directed Girish Karnad in the award winning feature, Life Goes On, Writer, revealed how he helped the young artists.  Dr Nasreen Rehman, historian of aesthetics and emotions; translator and screenwriter, spoke about Girish's longing for peace in South Asia, and how he felt that the best way of achieving this was by making it easier for the people of the two countries to meet each other. When she told him how difficult it was to come to terms with losing her mother, he said to her, '…but death is where we touch eternity.'
Alaknanda Samarth, actress and teacher, who first met Girish Karnad in 1959 when he saw her as 'Strindberg's 'Miss Julie' in Mr Alkazi's legendary Theatre Unit Repertory-Bombay, performed reading of excerpts by Girish Karnad from 'The Scenes We Made: An Oral History of Experimental Theatre-Mumbai, edited by Shanta Gokhale,  'Tughlaq' and 'The Fire and the Rain'. Martin Pick started his publishing career at OUP in India and worked with Girish in Chennai when he wrote and acted in 'Samskara' and directed The Madras Players in various plays which gave him valuable experience. His job at OUP gave him time to prepare himself for his later career. He introduced Maartin to AK Ramanujan, whom he persuaded OUP London to include 'The Striders' in their Oxford Modern Poets and also to the artists living at the community at Cholamandalam, particularly his close friend Vasudev.
Lalit Mohan Joshi, poet, film historian, documentary filmmaker and founder director & editor, South Asian Cinema Foundation, spoke about Girishiji's help with his foundation and related programmes at The Nehru Centre. Shyam Benegal told Lalit on the phone how he left Girishji and Satyadev Dubey arguing late night and found asleep in his house in Mumbai. Dr Nikhil Kaushik, eye surgeon, producer-director, film-maker and poet, revealed his first meeting with Girish ji, who spoke about his medical connection, he sang Kishan Saroj's poem, 'wo dekho kohre mein chandan van doob gaya', so poignant on this occasion.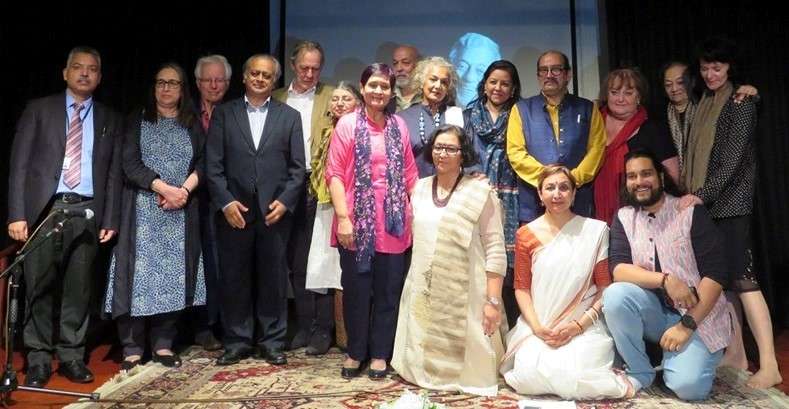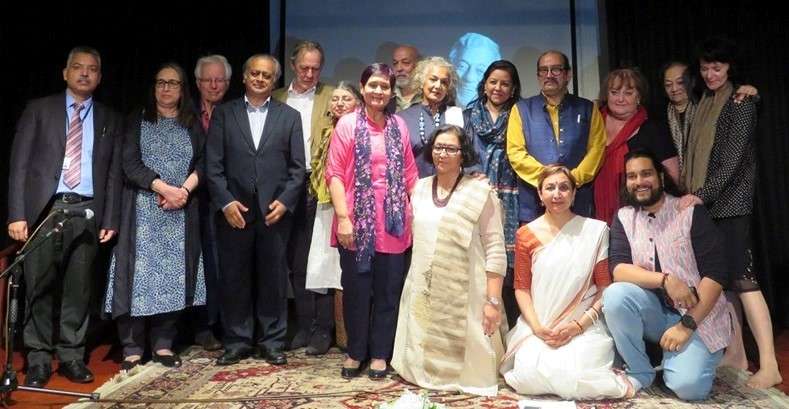 Neelum Singh, the former Administrative Officer of The Nehru Centre, who spoke about his transparency, honesty and treating the staff as his own family and how he kept in touch over the years.  Vayu Naidu, author and the eminent story-teller, who commissioned and produced Girish Karnad's play, Hayavadana,in the UK and Nona Shepphard, Director of the Girish Karnad's play, Bali – The Sacrifice – spoke about their working together and how he was so amusing and charming to everyone around on the sets.
Finally, Divya Mathur, author and Founder of Vatayan, said that 'a great man of the stature of Girish Karnad, walked amongst us for three years, was dreamlike, that he still lives on in our hearts is no mystery. She thanked all the participants on behalf of the organisers, and proposed, seconded by everyone present, that The Nehru Centre, should hold a three-day seminar dedicated entirely to Girishji's life and works.
The programme, attended by many scholars, artists, media personnel and Girishji/his family's friends, some of them travelled long distances to attend this programme. Girish's presence was evident; a warmth in the entire hall was felt as never before.