Advertisement

Overseas Maharashtrian Professionals and Entrepreneurs Group (OMPEG) will host  a SUMMER SHOWCASE – a popular and a unique business event on July 13, Saturday …reports Rahul Laud for Asian Lite News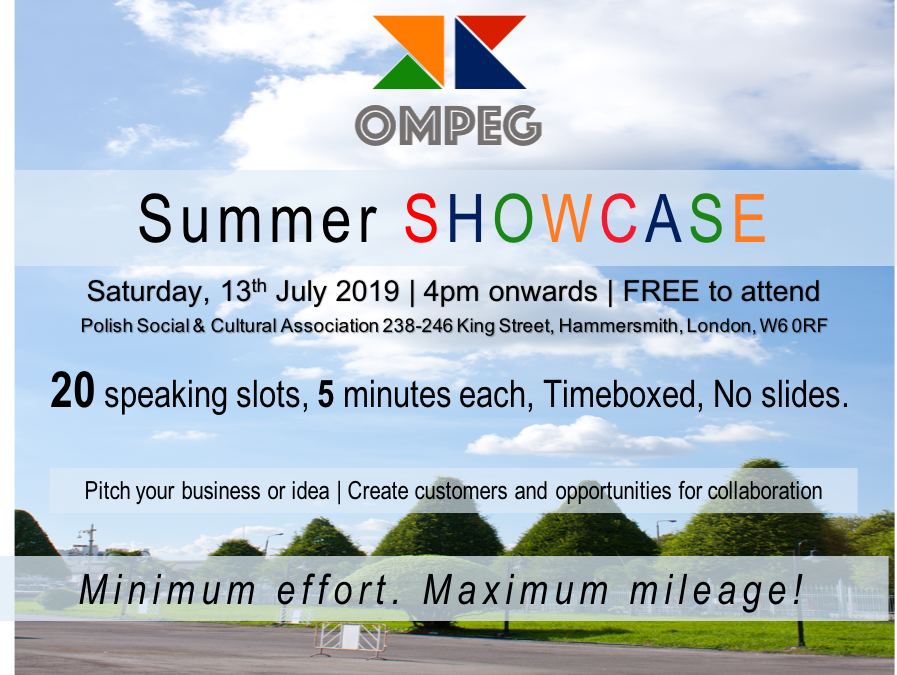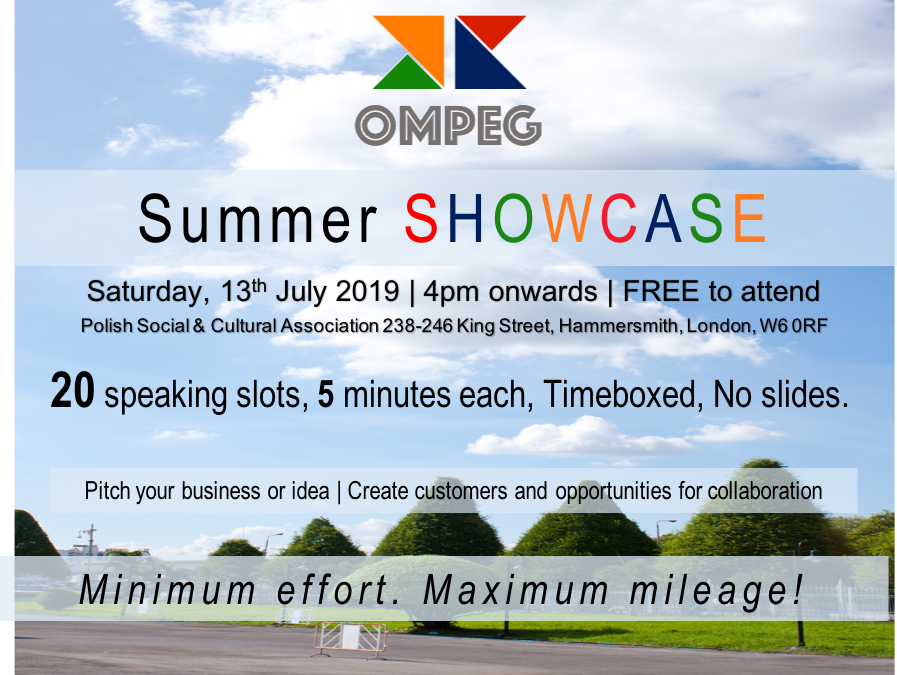 On Saturday 13th July 2019, 4pm onwards the Overseas Maharashtrian Professionals and Entrepreneurs Group (OMPEG) will organise the third edition of the growingly popular SUMMER SHOWCASE at the Polish Social and Cultural Association, Hammersmith, London.
An enthusiastic energetic group of professionals and entrepreneurs will rub shoulders with each other to further their path of business growth. Twenty speakers each given 5 minutes speaking slot including audience Q&A will pitch their business ideas to a supporting and encouraging audience followed by networking.
Led by the dynamic Core team of Founders: Ani Kaprekar, Jay Tahsildar, Sushil Rapatwar, Ravindra Gadgil, Rajan Shegunshi,  Reshma Deshpande among others, this year OMPEG reiterates its most popular SUMMER SHOWCASE format offering an opportunity to Maharashtrian businesses and professionals to pitch their offerings and provide a public speaking platform to first generation entrepreneurs and start up leaders' helping them build immense confidence. This year the veteran business leader Mr. Dhanajay Mungale, Chairman of Mahindra Finance Limited, Non-Exec Director of many multinationals, Advisor to policy makers, enterprises and financial institutions will be the Guest of honour for SUMMER SHOWCASE 2019.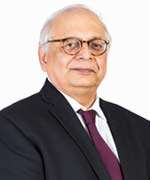 At the Summer Showcase, OMPEGians will pitch about their businesses, idea in progress, collaboration appeals, and new ventures inform the Core team leaders.
This SUMMER SHOWCASE format has been hugely popular for its format and for getting many stories out and has been instrumental in launching a few business ventures and collaborations, state the organisers. SHOWCASE events are held twice a year – winter and summer. OMPEG is the First and the only business network of UK Maharashtrians set up in 2016 to establish a platform for nurturing the spirit of entrepreneurship within the UK based Maharashtrian community. It's the first and the only business network of UK Maharashtrians.
Founded in April 2016, today OMPEG has a growing membership of 150 with Fee Paying members (entrepreneurs and professionals). The leadership team had organised 30 plus high value events in the past three years. What's interesting to observe is the fact that over 25% members are Women entrepreneurs which reflects women empowerment and 20 plus new businesses being launched shows that OMPEG is here to stay with its formidable business spirit.