Advertisement

LSE's loss is Bollywood's gain. Mr Ramesh Sippy, an LSE dropout who became the director of the most iconic Indian film Sholay, justifies his creations in a free-wheeling interview with Asian Lite's Anasudhin Azeez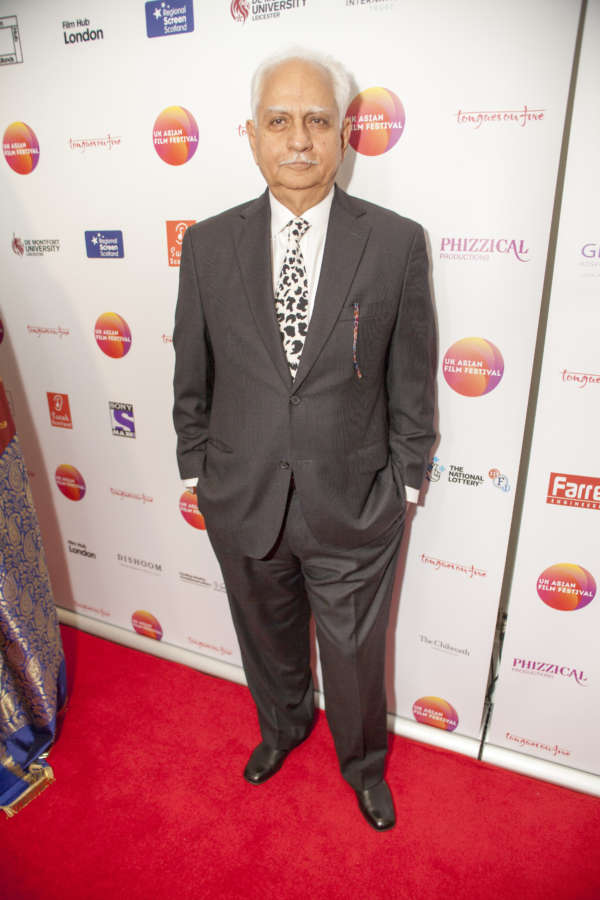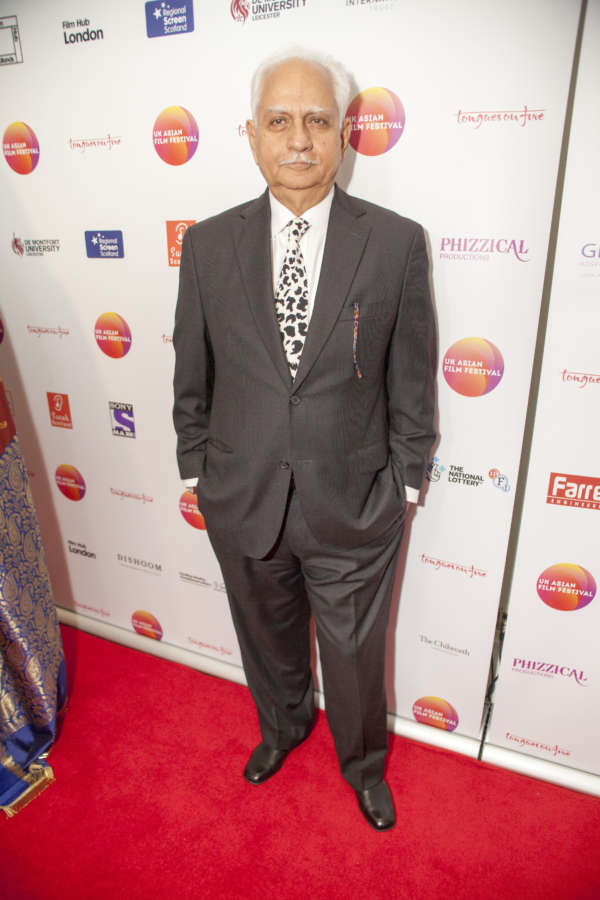 Mr Sippy won this year's Lifetime Achievement Award at the recently concluded London Asian Film Festival. Mr Sippy's film credits include one of Indian cinema's most popular films of all time, Sholay (1975), the blockbuster multi-starrer that reinterpreted the spaghetti western genre within the structure of Indian cinema. The film ranked first in the BFI's 2002 poll of the Top Ten Indian Films of all time. Sippy's other directing credits include timeless classics of Indian cinema such as Andaz (1971); Seeta Aur Geeta (1972); Shaan (1980); and Saagar (1985) among others.
AZEEZ: Congratulations on bagging the Asian Film Festival's Lifetime Achievement honours in London. From 1953 to 2019, sixty-six years in the industry. When you look back, what are your feelings?
MR SIPPY: I am still in the field and I am quite happy to have had a good innings. I been into films, television, played many roles – as a child artiste, director, producer, etc.  Now I am planning to get into my tonga for the last race. Planning a series for an online streaming platform. Discussions and preparations are going on. I think I achieved more than what I targeted for. The landscape has changed and I got the opportunity to experiment with everything.
AZEEZ: You spent six decades in the industry and worked in different formats. Directing all sorts of films. Like Veeru's dialogue – tragedy, comedy, melodrama. What is your proudest moment?
MR SIPPY: Winning the Filmfare Award in 2005 for the Best Film of 50 years. When it was in the race in 1976, it won just one award. It lost to Deewar. I accepted the award but publicly I told the organisers that what difference it made now. We were nominated in nine categories – film, director, Editor (MS Shinde won), music director (RD Burman), best supporting actor (Amjad Khan), best comic role (Asrani) and we won just one for editing. Of course, I am accepting the jury's decision. But different juries feel differently.
AZEEZ: Sholay won many other awards, including BFI's (British Film Institute) first rank in the poll of Top 10 Indian Films of all time. Nothing can overshadow  Sholay. What is the secret behind this phenomenon?
A film is a team work, and the director is a master craftsman. I got the opportunity to cobble the right team and I succeeded in leading my actors to deliver the best performance. The British-era jailor, the timber merchant Soorma Bhopali; Mausi; even sidekicks like Kaalia and Samba carved their own space in history by their performance.
AZEEZ: Any regrets in your professional career?
MR SIPPY: I could have made more films. But I finished with a handful of films. I took a break in between to do a course at London School of Economics (LSE). A waste of time for a film maker like me. I went back and resumed my film career. I wanted to be a director and I become a director by 25. I wanted to be in this industry. I will be a fish out of water, if I am not in this field.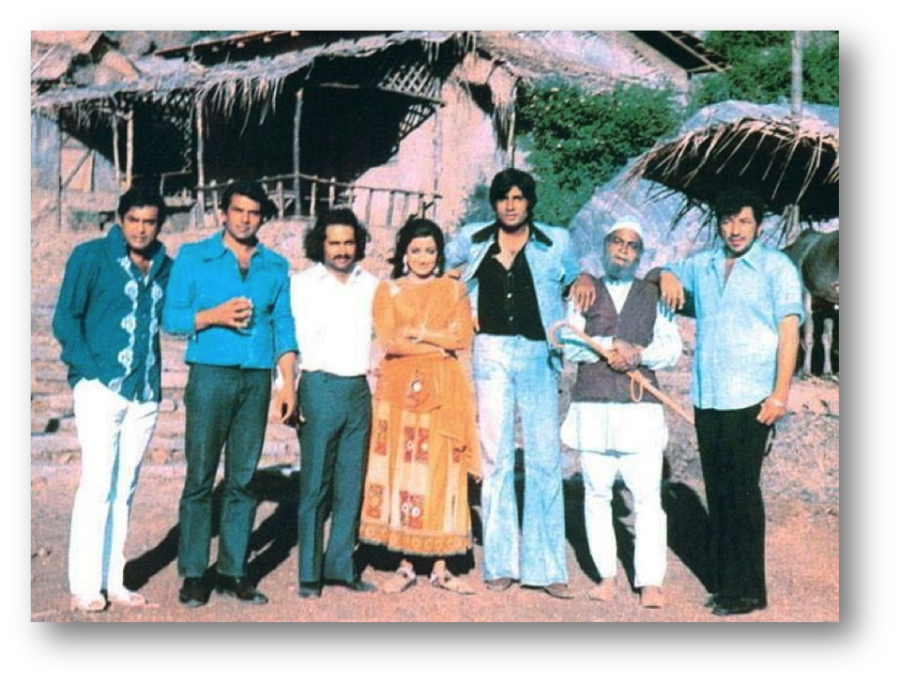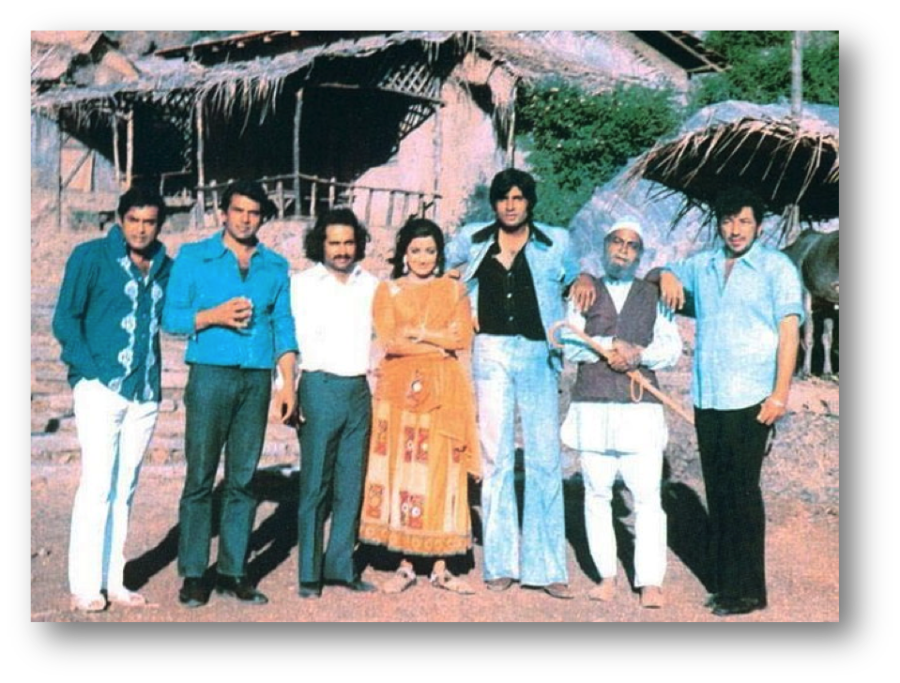 AZEEZ: Sholay is known for the great star cast ever assembled and the greatest story ever told. Who is your favourite character? Gabbar may be cursing you for creating the most menacing villain the world cinema had ever produced?
MR SIPPY: I have to give a clichéd answer. All are my children and I love all of them equally. Whether it is the jailor or Shoorma Bhoali, Thakur, Veeru, Jai… all are on the same anvil and all of them got their own story to tell. I like each and every character in my films and they will be with me till the end.
Gabbar… No way. He is the most lovable villain. He may be menacing – but he entered the minds of the audience. Britannia Biscuits pegged on Gabbar's popularity to sell millions more biscuits. They didn't chose the heroes Veeru or Jai – but the villain. That justifies my decision. Britannia – Gabbar Ki Asli Pasand (Britannia – Gabbar's real favourite)
AZEEZ: What is your advise to the new generation filmmakers?
Mr SIPPY: Film making needs passion. It's not an easy job. Knowledge is an essential factor, but that's not enough. Passion fuels dedication and channelise your creativity. That will help you to mould the perfect character and the shot.
AZEEZ: From start to the end, Sholay is dotted with mesmerising shots. There may be a favourite shot in the film. Is that the widow lighting the lamps?
MR SIPPY: I like nature. I prefer to position my story in a proper backdrop. The rock in Sholay and the sea in Saagar are integral part of the films. The natural elements enhance the beauty of the frames. That creates a mood to become part of the story. I spent over four-weeks to shoot that lighting scene in Sholay. There are many hidden chapters and moods in that scene. The lonely criminal on his harmonica sharing his passion; the high caste widow struggling to suppress her inner feelings to protect her family honour, etc.
AZEEZ: What is your favourite film?
MR SIPPY: I like Godfather – also all the movies of David Lean. Dr Zhivago, Lawrence of Arabia. He is a master craftsman and told Dr Zhivago in the backdrop of snow and Lawrence in the backdrop of sand-dunes of Arabia. Master pieces form a legend. I always admire the passion and dedication of maestros.
AZEEZ:  Ram Gopal Varma remade Sholay as "Aag" with Amitabh Bachchan as Gabbar. Did you watch the movie?
MR SIPPY: No. He approached me actually. But I discouraged him. No. I skipped that.
AZEEZ: What's your take on contemporary Indian cinema?
MR SIPPY: There are many talents and they are all passionate about film making. There are many stories to be told and I am sure Indian films will reach its zenith soon. I feel great to see the younger generation taking the medium seriously. They know this medium can bring changes in the society. Films are reflections of the society.
https://www.youtube.com/watch?v=foOJdzPOgho