Advertisement

Kerala Tourism in association with Manchester Malayalee Association grabs the limelight at 10th Manchester Day Parade. MMA presents a slice of Kerala culture by co-ordinating 144 MMA members supported by 12 Englishmen.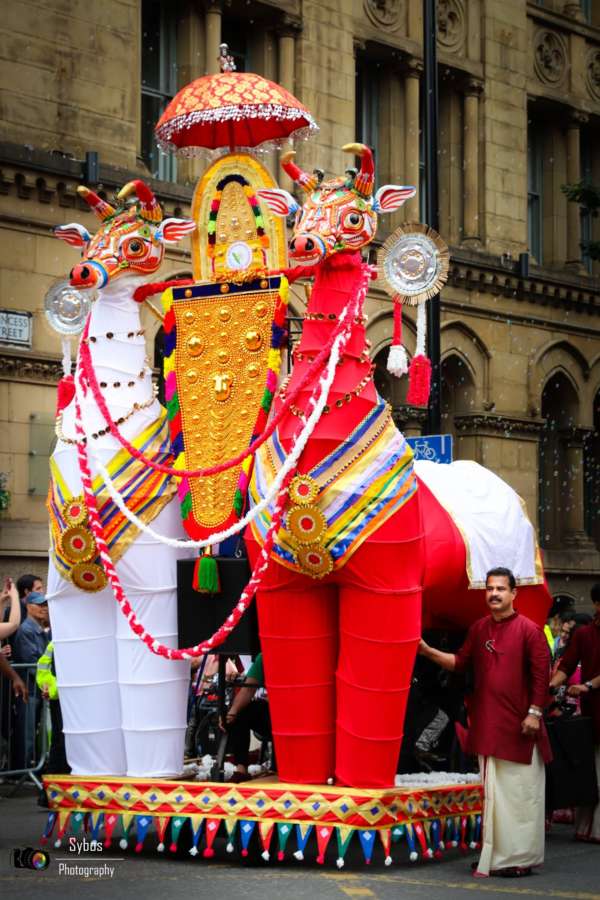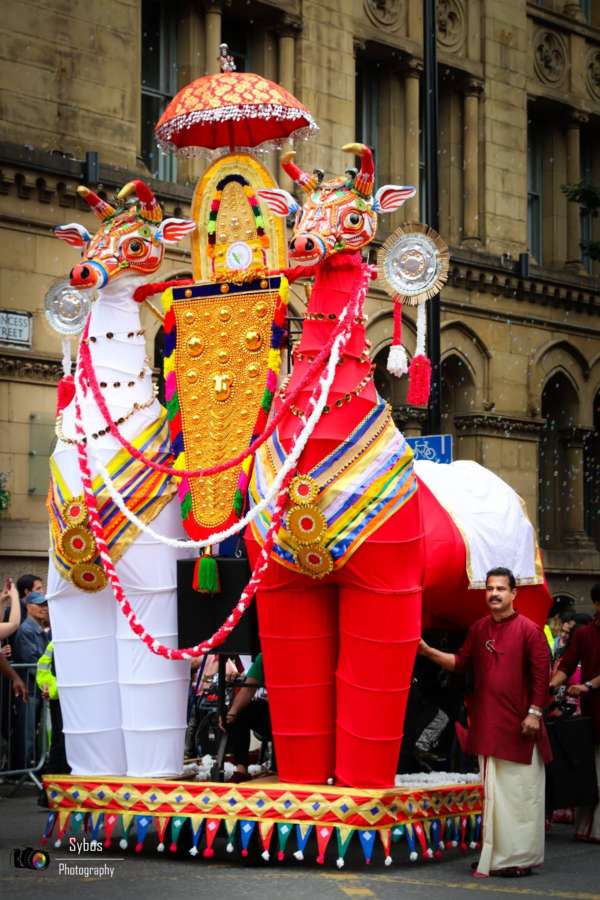 The Athachamaya procession, an event associated with traditional Onam festival, provided a unique experience to the audience. Fifty organisations from different countries display their traditions at the festival. The Malayalee segment was organised in association with Manchester City Council and the Kerala Tourism Department as part of a Cultural Exchange Project.
The highlight of the parade was 22-feet-high Eduppu Kala, gigantic bull structures made of wood and cloth. The art form is a common feature in central Travancore of Kerala. It was accompanied by Kathakali, Ottanthulal, Kalaripayattu, Yakshagana, Mohiniyattam, Padayani, Bharatanatyam, Vishnumoorthy,  Theyyam and Pulikali.  The 15-member chenda team was also in full form. Teams also perform traditional Margam Kali and Kolkali.
MMA has been participating in the festival since 2016 and this is the fourth year, the Team MMA joining with a separate Kerala Team.