Advertisement

Overseas Friends of BJP East London, Ilford celebrated Prime Minister Narendra Modi's win in style. A packed audience of 150 heard and shared their experiences of Modi's reign over the last five years and what they look forward to in the next five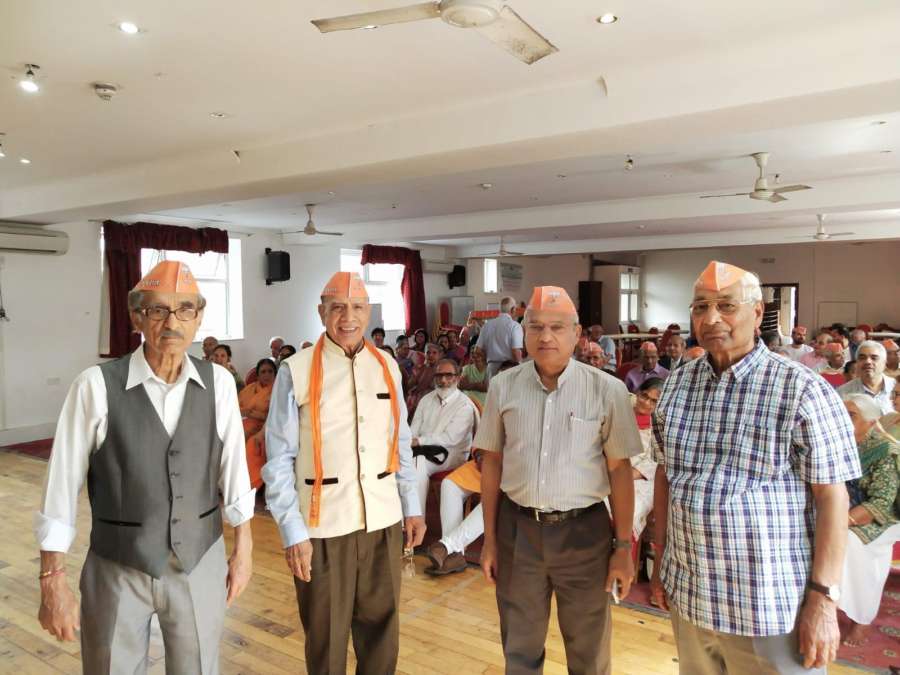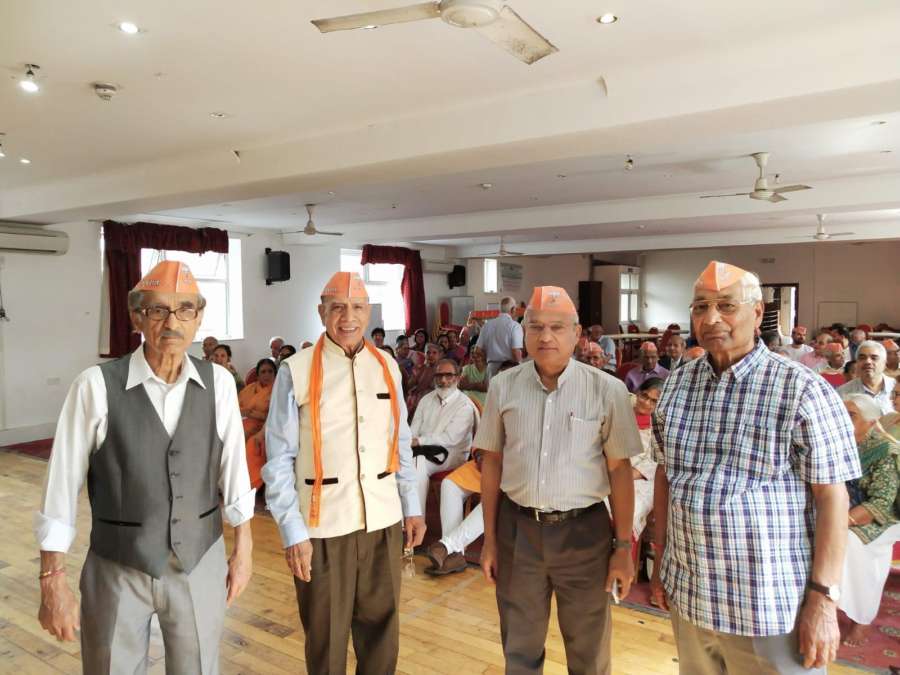 "The Indians have given Narendra Modi a massive mandate because of his excellent work to date," said Mr Basheshar N Bhanot, one of the organisers of the event. The Chief Guest, Vice Preident of OSFBJP, Dr Anand Arya said, "Sangathan could not beat BJP. This is because BJP got minorities and people from poor communities to support Modiji."
"It is sad that people were arrested in West Bengal for saying Jai Sia Ram. Hope things change. Modiji has got India respected in foreign countries"" said Mr Darshan Grewal, another Vice President of our organisation, Ex Mayor of Hounslow."
"More ladies have been involved in the elections than ever before," said Kavita. "Many of them voted for Modiji."
C.K. Chibber, the other organiser of the event said, the Opposition Parties in India made a factory of lies to malign Modiji and the main media fabricated false stories against BJP.
Mr. KBL Joshi said there should be unity in the country and we should include the losers as well.
Ram Krishan made many convincing points that Mr Modi is the best Prime Minister of India.
Three famous singers, Gurdev Lalli, Sudha Malhotra and Krishan Kuma Sharma sang patriotic songs.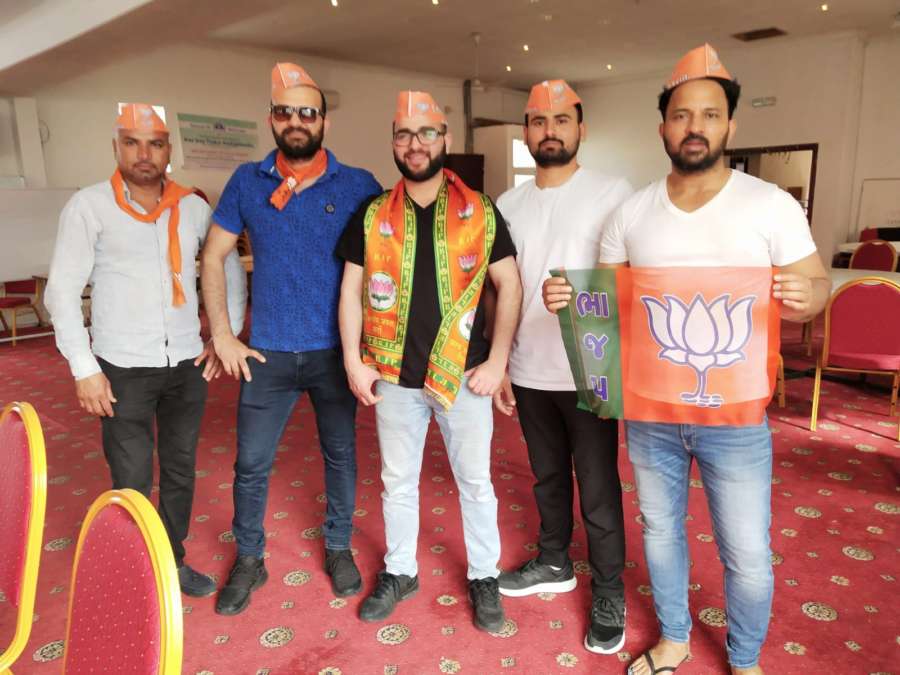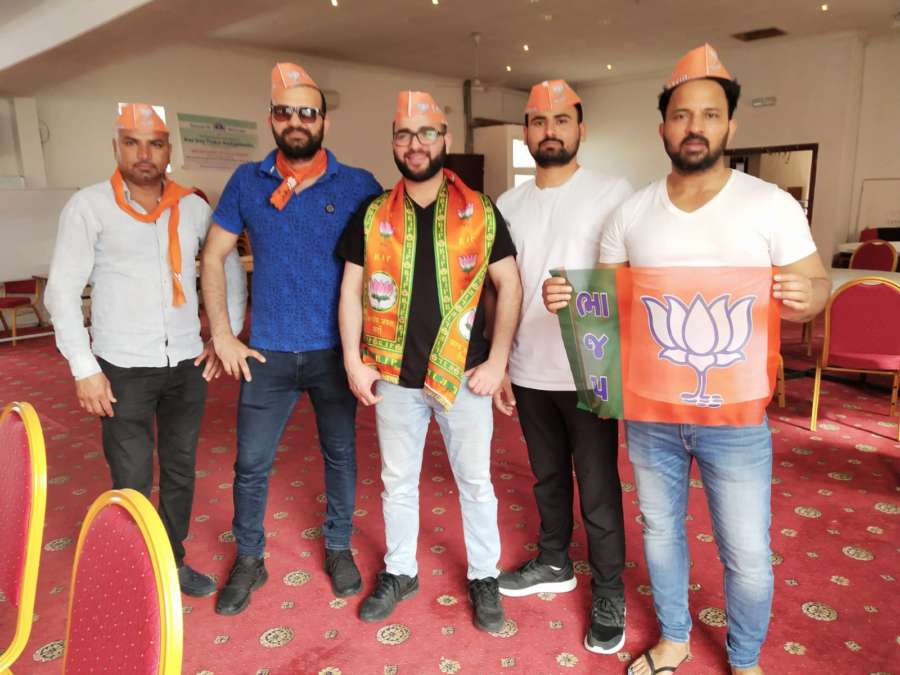 Attendees thanked Kurukshetra Group led by Saahil Kalra for the first class hospitality. They thanked V.H.P. for their kind cooperation and assistance.
Other supporters are C.B. Patel, the editor of Asian Voice, Dr Rami Ranger CBE, Inder Singh Jamu, ex -mayor Barking and Dagenham, Dhirubhai Shah, Sanchalak, Vinubhai Wadher, Surendra Shah, Jayantibhai Patel Ashok Kumar Sharma, ex Mayor Redbridge, Suresh Kumar Indira Travel, Jagdish Trehan, Chairman, Satkar Club , Panjabi Centre, Ilford, Abnash Juneja, Mrs Vijay Bhanot Sharma and Mr Ramesh Vasishta. National Anthem was sung by a team led by Satish Gautam.