Advertisement

Oxford Cultural Collective recently unveils Migrations: All Our Voices – an initiative to celebrate Britain's diverse food culture and a call to action at a time of growing disharmony in the UK society…writes Riccha Grrover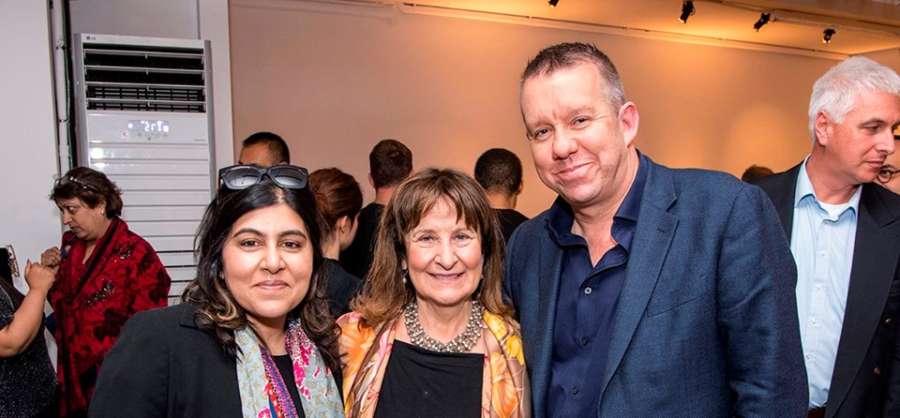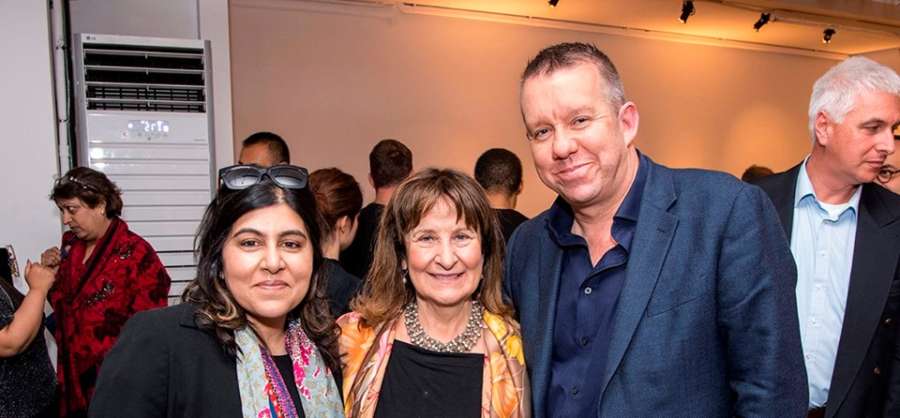 Migrations: All Our Voices is a timely reminder that the UK's world-class culinary scene has been shaped by the generations of migrants.  The evening of the launch held at London Carousel included dinner by star chef Romy Gill MBE and sobering words from guest speakers Baroness Sayeeda Warsi and Baroness Helena Kennedy QC.
"It's sadly all too obvious to say: we are living in dangerous times," said Marc Millon, patron of the Oxford Cultural Collective. "All around the world, but especially here in Britain, in the US, in Italy and much of Europe, the rise of populism and of demagogic leaders has given strident voice to racism and hatred, the stoking of fear that people different to 'us' are somehow threatening our lives and livelihoods, that we must do something to stop 'them', that we must somehow keep them out by building walls between 'us' and 'them', literally as well as metaphorically.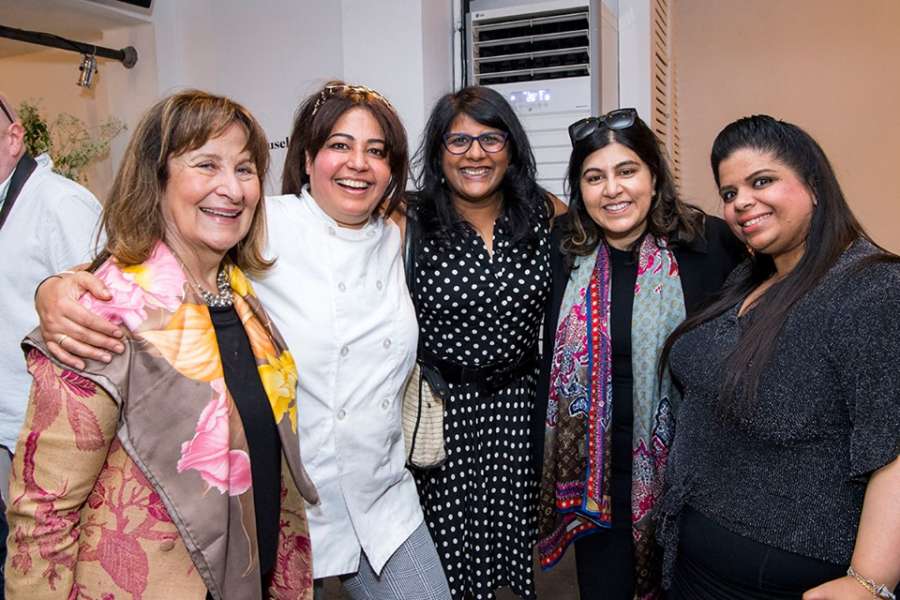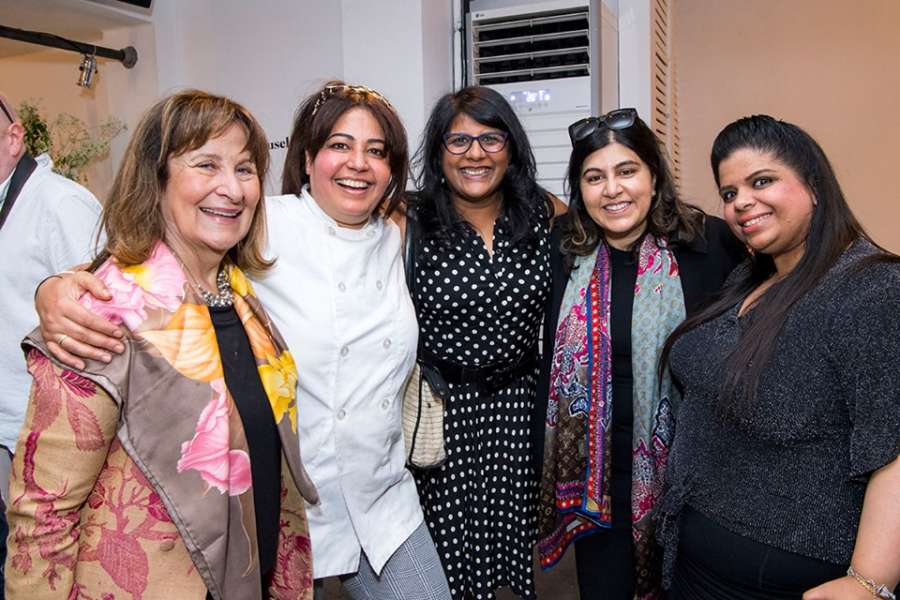 "Migrations: All Our Voices initiative is a significant and important event. It is through food, after all, that our cultural identity is maintained, shared and celebrated. Migrants, those who some would now seek to exclude or keep out, have shaped the UK's rich and diverse culture in so many ways, not least through food."
At the launch, a diverse and multicultural group of guests came together to enjoy a meal created by one of Britain's rising star chefs, Romy Gill, who in Romy's Kitchen in Thornbury, near Bath, combines the flavours of West Bengal India with the best of British produce.
Before eating the wonderful dinner the guests listened to two inspirational speakers. Baroness Sayeeda Warsi started the evening off with words that resonated. The former Chair of the Conservative Party and the first female Muslim to hold cabinet office talked about the current political situation in her own party.
She outlined her own family story, her parents coming to Britain from Pakistan to make a better life, her father working in the mills of northern England, then becoming a bus driver, then a taxi driver, working hard to improve the lives of his family.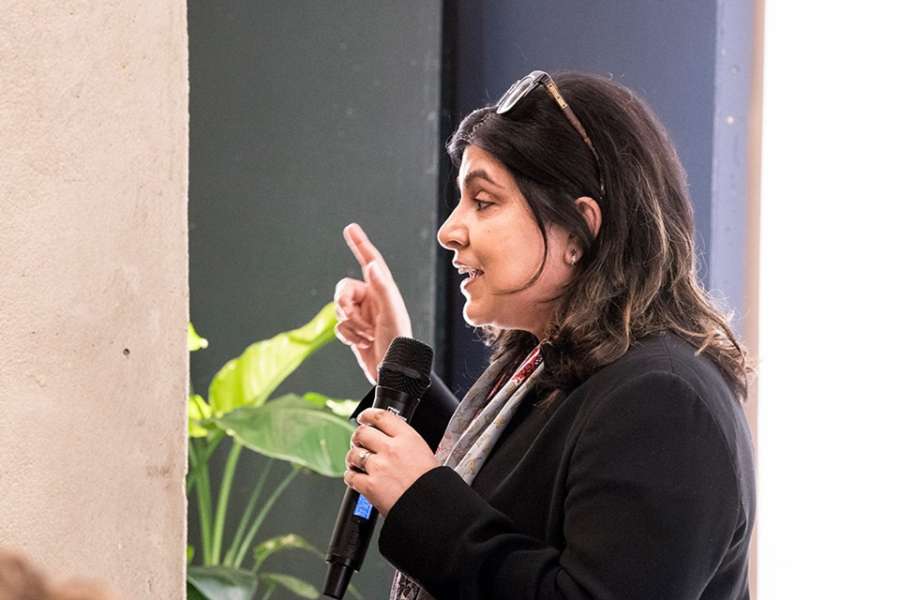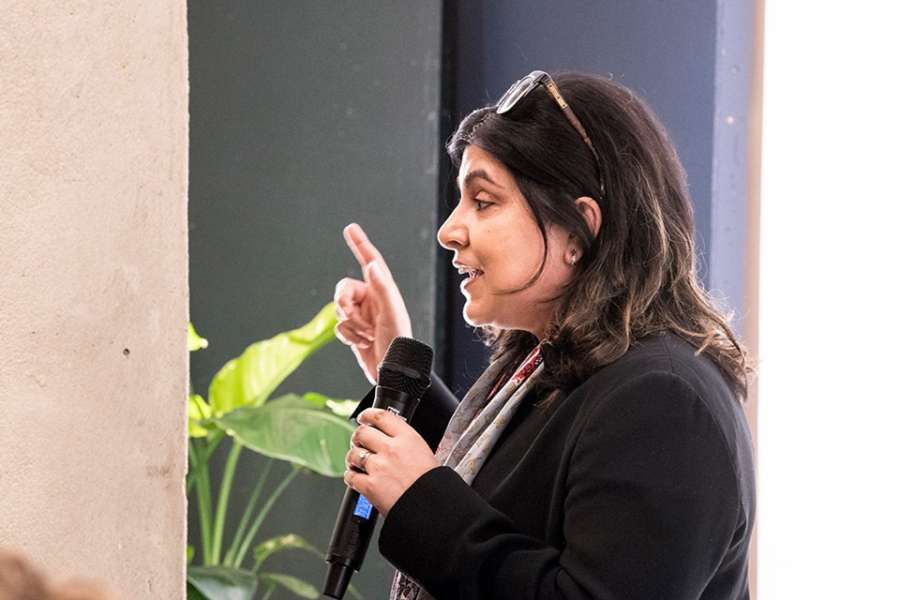 Baroness Warsi, an undoubted pillar of the conservative establishment, former Minister of State for Faith and Communities and Shadow Cabinet Minister for Community Cohesion and Social Action, spoke from the heart about the insults suffered, the taunts endured, of how people didn't want to live in the neighbourhood she grew up in because of the smell of curry coming through the chimney breasts of the houses. Over time, curry came to be accepted, loved, embraced, an essential part of people's lives, wherever they came from, whatever their background. And so, she expected, the trajectory towards embracing a fairer more tolerant society would similarly continue ever upwards.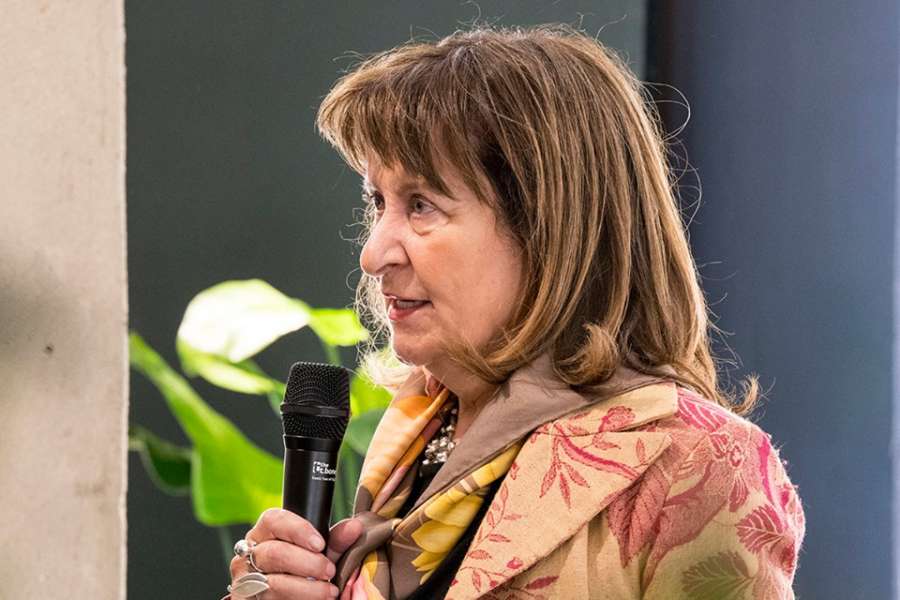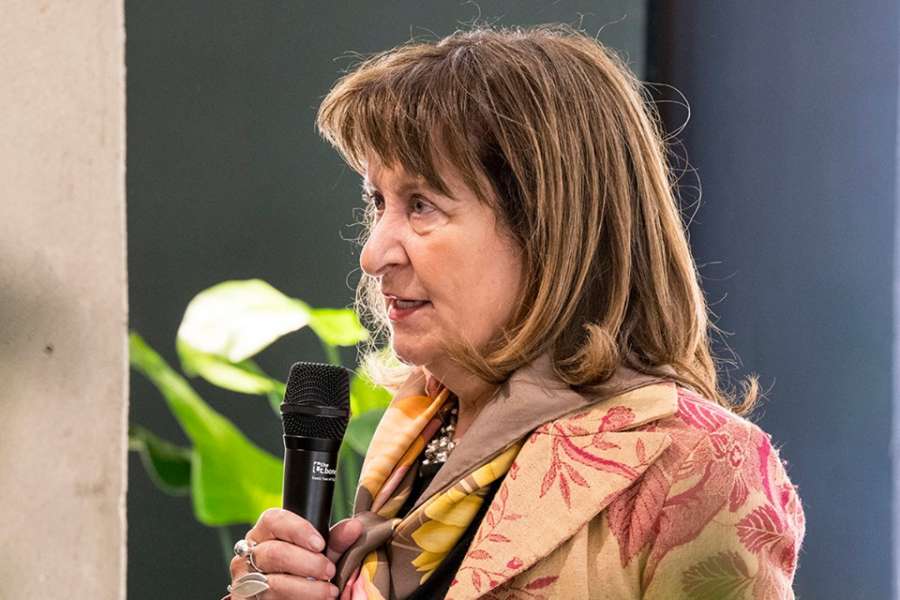 Baroness Helena Kennedy QC, the human rights lawyer, spoke next. An outspoken Labour peer, often voting against the whip, she has had a distinguished career – some of her best known cases include the Brighton bombing trial, the Guildford Four appeal, the Jihadist fertiliser bomb plot, and the transatlantic bomb plot. She has been a champion of law reform for women, especially relating to sexual and domestic violence. As someone who has long represented those who have suffered or been oppressed, she spoke of the roots of racism and indeed, in recent years, of a reversal in attitudes to racism and race. "We have to understand that populism does not provide the answers. It explains why things are not the way people would like them to be by feeding on fear. And fear is poison."
Neither speaker focused particularly on the subject of food, yet food was definitely on everyone's minds. How could it not be with a gathering that included chefs and food writers like Yotam Ottolenghi, José Pizarro, Cyrus Todiwala MBE, Yasmin Khan, Zoe Adjonyoh, as well as food journalists, broadcasters and other luminaries of the British culinary scene, individuals who have shared the delicious flavours and cultures of their worlds and who have established themselves as prominent cultural ambassadors in the UK. In this gathering of people with shared values and core beliefs, no matter what the multicultural backgrounds, there was a shared understanding of the power of food to bring people together harmoniously, around the table.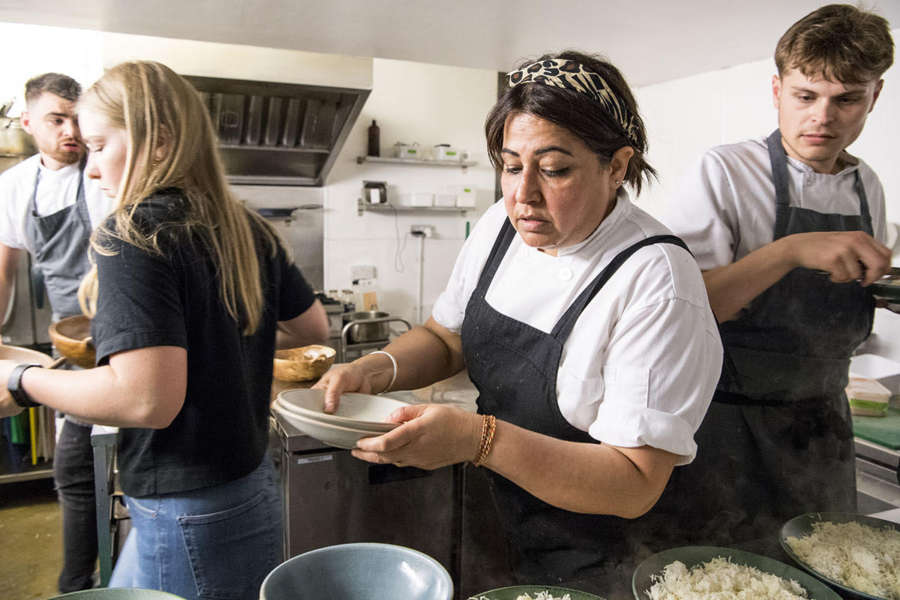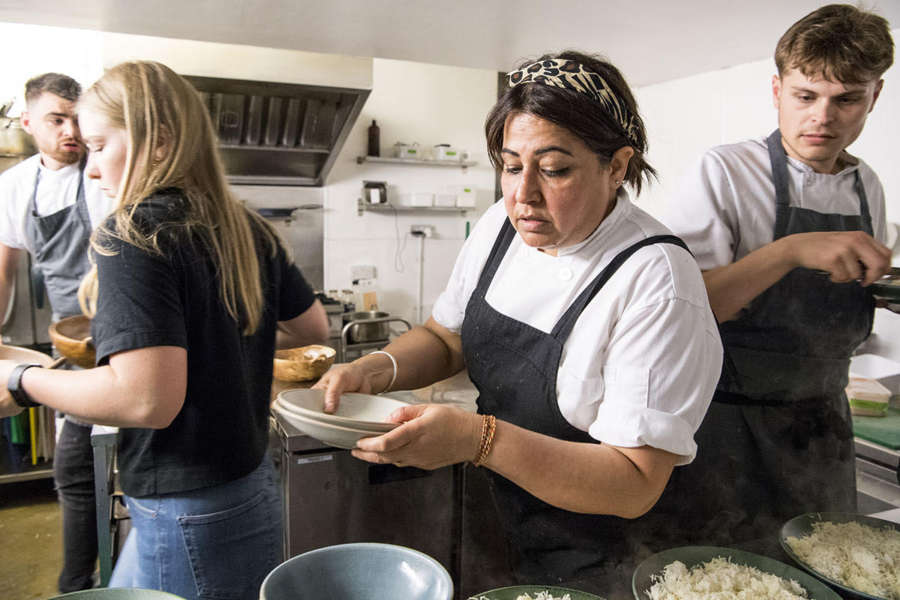 The food, prepared by chef extraordinaire Romy and the team at Carousel, and served so generously, the dishes to be passed around amongst family style: a delicious samosa chaat – the samosas in a spicy chickpea chaat; piquant West Country crab served on sourdough with a tamarind chutney; deeply flavoured and meltingly tender Kerala-style goat curry; and to finish, pomegranate and chaat masala sorbet with a not-too-sweet beetroot beignet.
It was exciting food, the flavours richly complex, yet at the same time it was comforting, food to soothe the soul. Wines, generously supplied by David and Lynne Levin ensured lively conversations flowed as freely, while Carousel, London's creative hub, proved to be the perfect venue for this special multicultural gathering.
Migrations: All Our Voices will hold a timely series of events that aim to celebrate the positive role of generations of migrants who have shaped the UK's rich and diverse culture.
Oxford cultural collective is an international network of food and drink enthusiast who aim to achieve impact through engagement. Their mission is to promote better understanding of food and drink in pursuit of personal fulfilment, professional development and social change. In support of this mission they deliver creative learning opportunities for students, engage the public through cultural events and provide a range of commercial services for partners and clients.