Advertisement

Prime Minister Boris Johnson begins his term as prime minister by cobbling a new team with majority Brexiteers. When Sajid Javid gets the chancellor post, former Indian diaspora champion Priti Patel returns to cabinet as Home Secretary. Former Brexit secretary Dominic Raab become foreign secretary.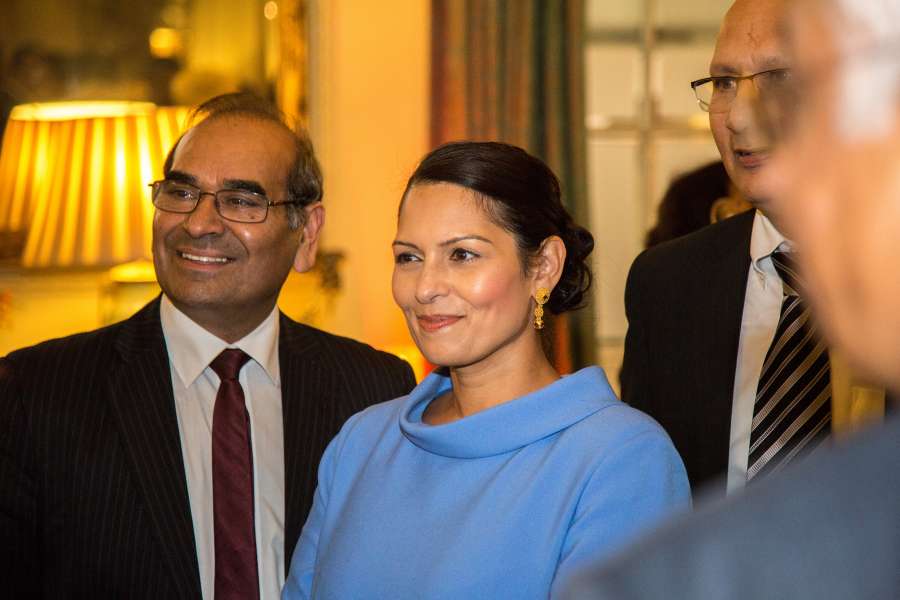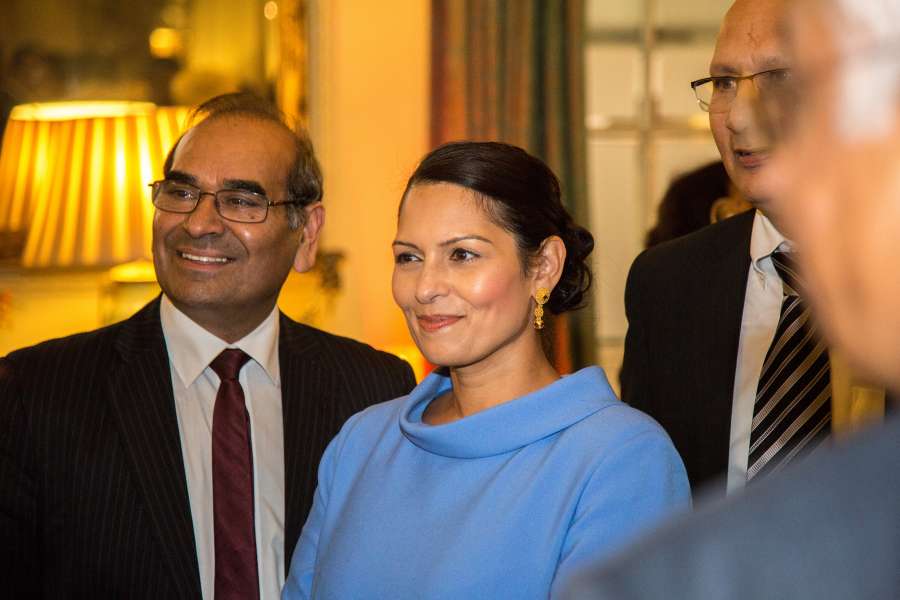 So far 17 members of the May cabinet including Philip Hammond, Jeremy Hunt were among those going out.
Pro-Brexit Priti was forced to resign as international development secretary in 2017 over secret meetings with the Israeli government. The right-wing politician, also called "modern day Norman Tebbit," wants to bring back death penalty.
Ms Patel said the job of home secretary was a "great honour" and comes with "significant responsibilities".
"I will do everything in my power to keep our country safe, our people secure, and also to fight the scourge of crime that we see on our streets. I look forward to the challenges that now lie ahead," said Priti in a tweet.
Responding to the appointment of Priti Patel as the new Home Secretary, Liberal Democrat Home Affairs Spokesperson Ed Davey said:  "The job of the Home Secretary is to keep our country safe and ensure that everyone's rights are respected.
"But now we have a Conservative Home Secretary who voted against allowing same sex couples to marry, has argued that it is wrong for citizens to hold the Government to account through the courts, and is one of the most enthusiastic advocates of Brexit – which would rob British police of the European Arrest Warrant and other crucial crime-fighting tools.
"The Liberal Democrats demand better from a Home Secretary. We will always fight to protect the rights of every individual, to give our police the tools and resources they need to prevent crime and keep communities safe, and to stop Brexit.
"By appointing Priti Patel as Home Secretary, Boris Johnson is continuing to pander to right-wing Brexiteers instead of putting the interests of the United Kingdom first. More proof that he is not fit to be Prime Minister."
Mr Javid was Mr Johnson's first appointment. The occupant of Number 11, who is in charge of Britain's finances and economy, is one of the most important picks any prime minister makes. In recent decades, the chancellor has essentially been the second most powerful person in government – look at the clout wielded by Gordon Brown and George Osborne.
No ifs, no buts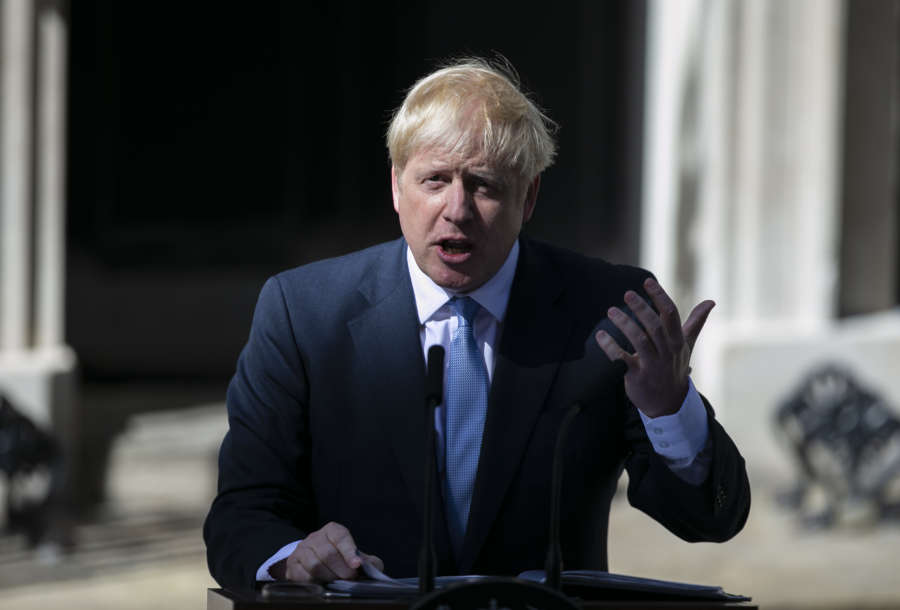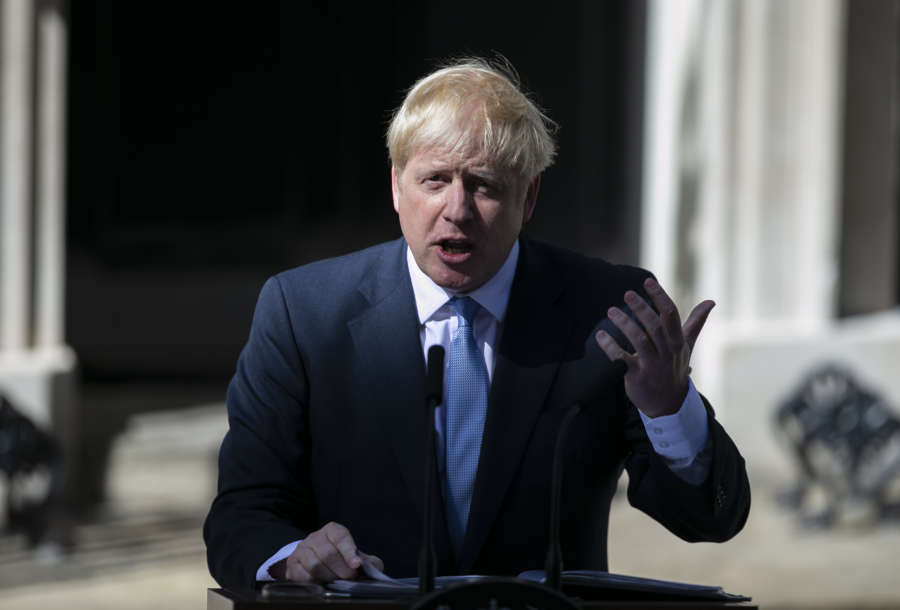 Mr Johnson, who took over as Britain's 77th Prime Minister on Wednesday, said he wants to "change the country for the better" and that the "work begins now".
Johnson, who succeeds Theresa May, said the country would definitely leave the European Union on October 31.
"No ifs, no buts… The buck stops with me," he said, in his first speech as PM outside 10, Downing Street.
"The doubters, the doomsters, the gloomsters" who say Brexit cannot be done are "wrong", he added, reported the BBC.
Setting out his priorities, Johnson hit out at the "pessimists" who do not believe Brexit can be delivered.
In what is seen as an indirect attack at his predecessor, he called for an end to the "three years of unfounded self doubt" and "indecision".
"The time has come to act, to take decisions and change this country for the better," said Johnson, who was Foreign Secretary in May's cabinet, before quitting last year.
"Let's get going no… And yes, let's start now on those free trade deals. All this and more we can do now and only now at this extraordinary moment in our history," he added, reported CNN.