Advertisement

The Department for International Development (DFID) distributed £13.4 billion in 2017 and Pakistan received £463 million. The Daily Mail said Shahbaz Sharif and his family stole British taxpayers' money given to Pakistan's Earthquake Relief and Reconstruction Authority (ERRA) set up to help the victims of the 2005 Pakistan earthquake…reports Asian Lite News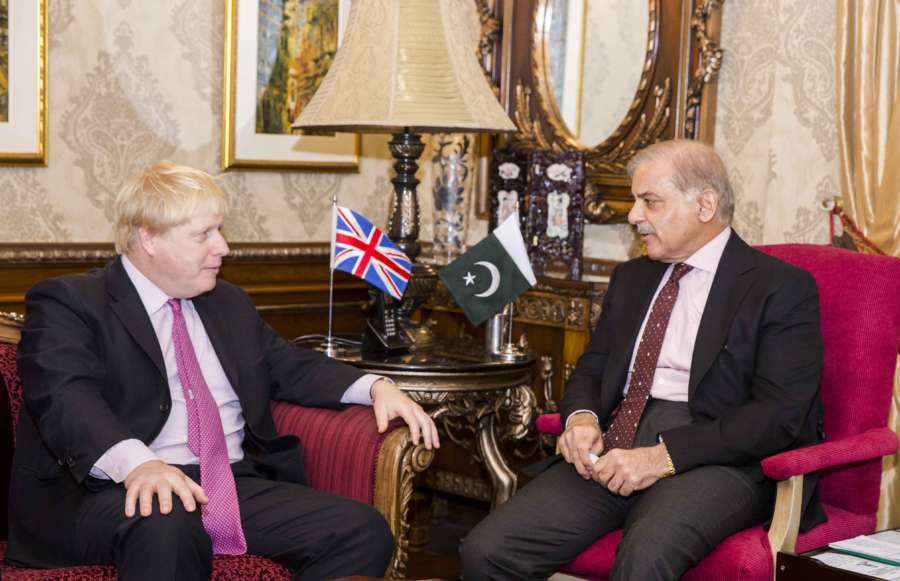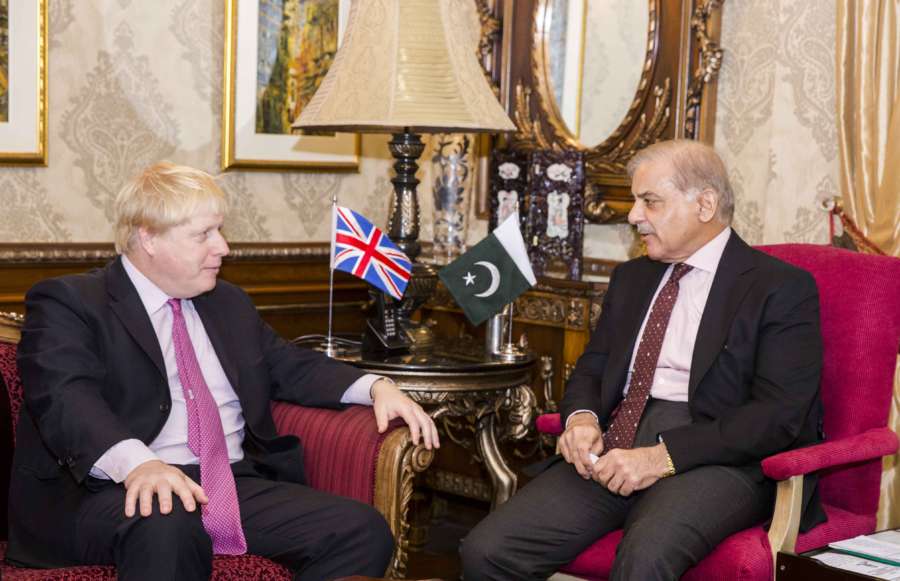 Pakistan, the top benefactor of UK aid, is under pressure to clean up its acts as the Sunday Mail accused a top politician of embezzling and money laundering.
Shahbaz Sharif, brother of former prime minister Nawaz Sharif, was chief minister of Punjab province. The Mail on Sunday in an exclusive report said up to £500million of UK foreign aid has been poured into Shahbaz' Punjab province. But, investigators claim, his family was laundering some of the money in Britain.
The Department for International Development (DFID) distributed £13.4 billion in 2017 and Pakistan received £463 million. The British tabloid in its report had suggested Shahbaz, Opposition Leader in the National Assembly and president of Pakistan Muslim League-Nawaz, and his family stole British taxpayers' money given to Pakistan's Earthquake Relief and Reconstruction Authority (ERRA) set up to help the victims of the 2005 Pakistan earthquake.
In another development, Shehbaz said that he has "decided to file a law suit against Daily Mail."
"Have decided to file law suit against Daily Mail. The fabricated and misleading story was published at the behest of (Pakistan Prime Minister) Imran Khan and Shahzad Akbar," Sharif posted on Twitter. "We will also launch legal proceedings against them. Btw IK (Khan) has yet to respond to three such cases I filed against him for defamation."
Akbar is the Special Assistant to the Prime Minister on Accountability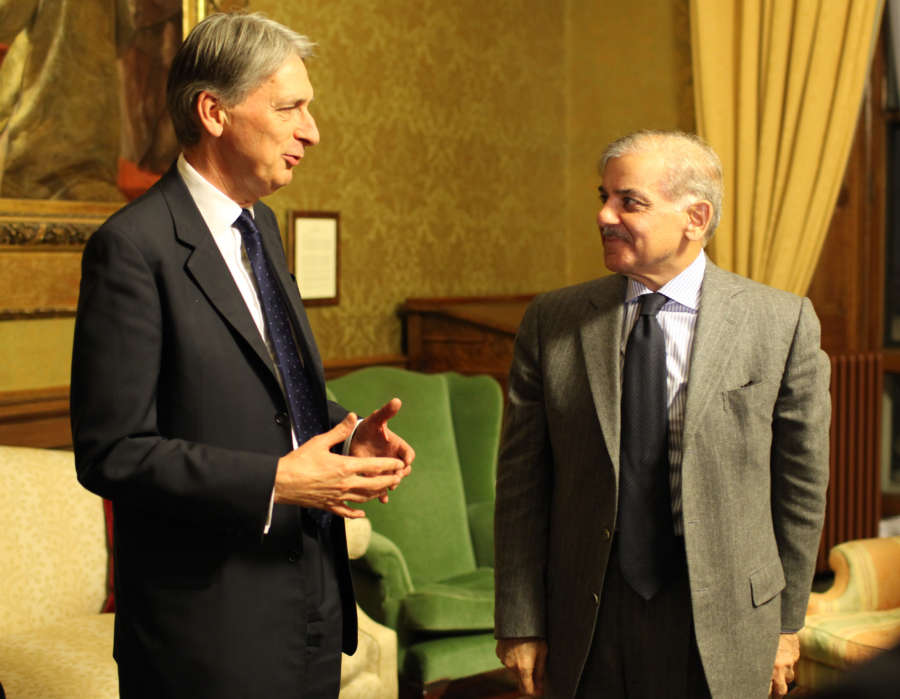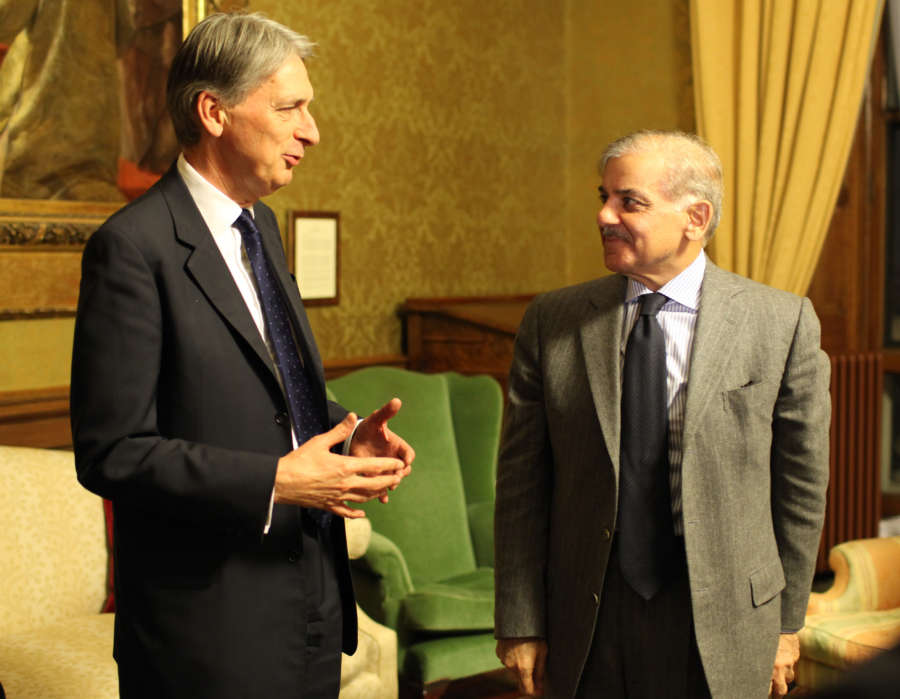 The five biggest recipients of UK aid are Pakistan, Syria, Ethiopia, Nigeria and Afghanistan. Pakistan got £463 million from UK Aid in 2016. Instead of spending money on infrastructure and development, Pakistan is allocating about 30 per cent of its GDP for defence and pension pot for the army. It is more than combined expenditure on education, healthcare, water resources, public transportation including Pakistan Railways and social services.
Legal documents procured by the Mail investigation team allege that Shahbaz's son-in-law received about £1 million from a fund established to rebuild the lives of earthquake victims – to which DFID gave £54 million from British taxpayers.
Investigators have launched inquiries into alleged thefts from DFID-funded schemes to give poor women cash to lift them out of poverty and to provide healthcare for rural families. Britain's National Crime Agency is working closely with Pakistani investigators and Home Secretary Sajid Javid is discussing the possible extradition of members of Shahbaz's family who have taken refuge in London.
Stolen millions were laundered in Birmingham and then allegedly transferred to Shahbaz's family's accounts by UK branches of banks including Barclays and HSBC, the Mail reported.
Aware of how widespread corruption is in Pakistan, DFID has been running a £1.75 million project designed to 'reduce the exposure to fraud and corruption' of UK aid. But although it says it is already vigilant, DFID admits that, to date, it has referred just one individual to the Pakistani authorities for trying to steal UK funds.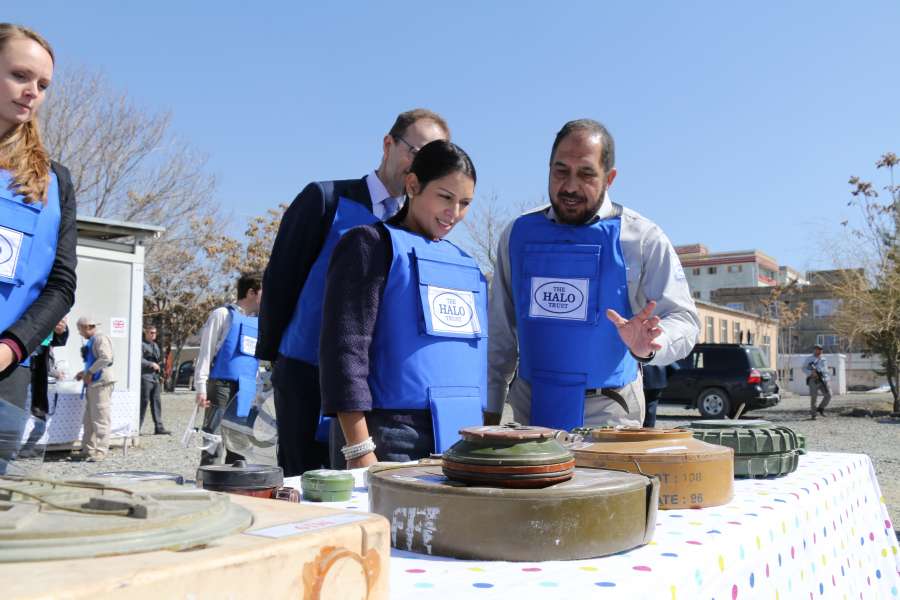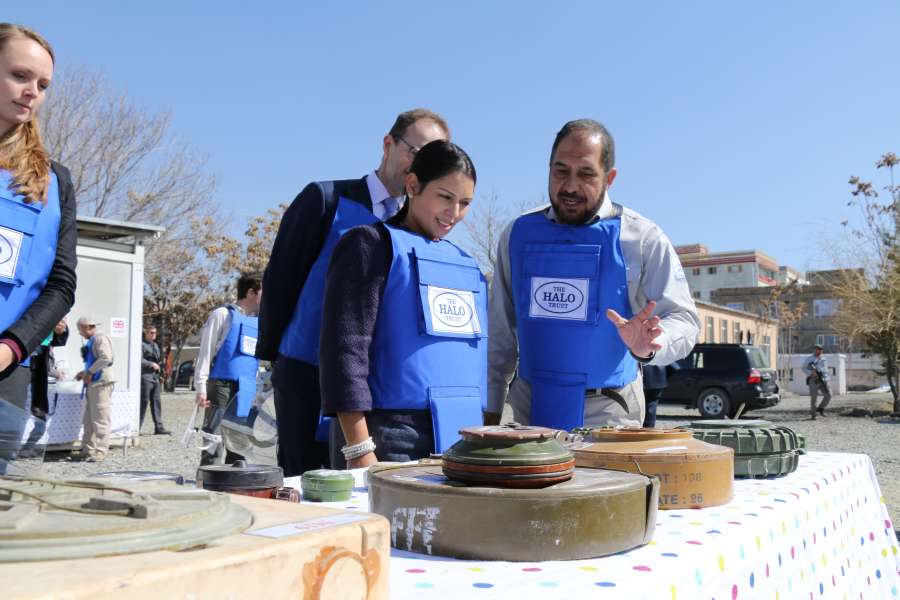 Meanwhile, former International Development Secretary Priti Patel demanded an inquiry.
"As someone who has served as Secretary of State at DFID, I find it shocking that British funds may have been abused, especially given the background of poverty in Pakistan which aid is meant to alleviate," she told the Mail on Sunday. "We spend millions on anti-corruption initiatives and yet it seems clear that Britain is still a money-launderers' paradise. It's vital we now co-operate with the Pakistani investigation, to ensure those allegedly responsible come up against the full force of the law."
But the DFID rejected the Mail report. Pakistan is receiving hundreds of millions of tax payers money every year to support various humanitarian projects.
In its statement, DFID said: "The UK's financial support to ERRA over this period was for payment by results – which means we only gave money once the agreed work, which was primarily focused on building schools, was completed, and the work audited and verified.
"The UK taxpayer got exactly what it paid for and helped the vulnerable victims of a devastating earthquake. We are confident our robust systems protected UK taxpayers from fraud."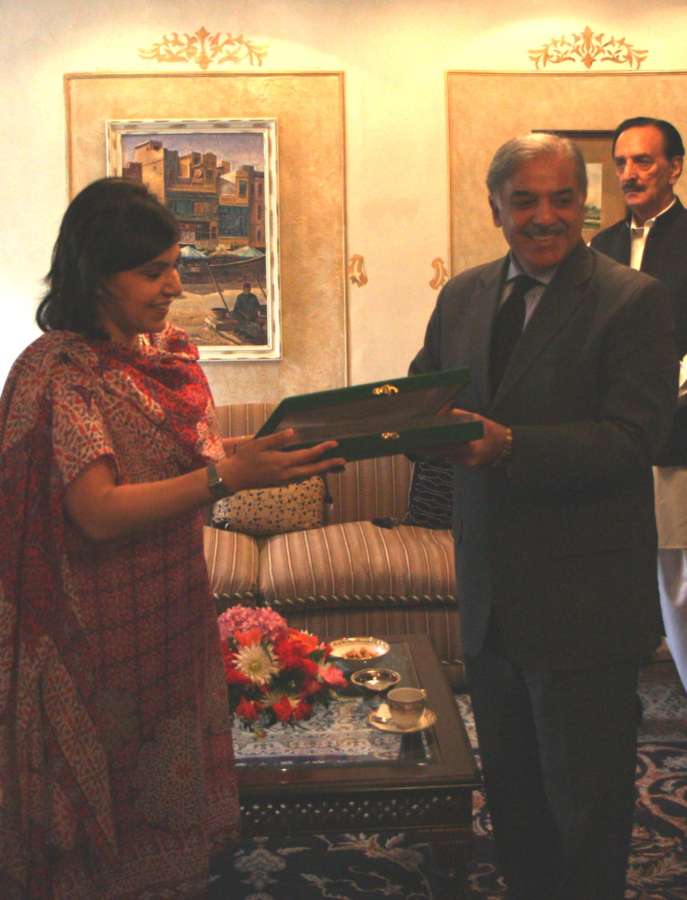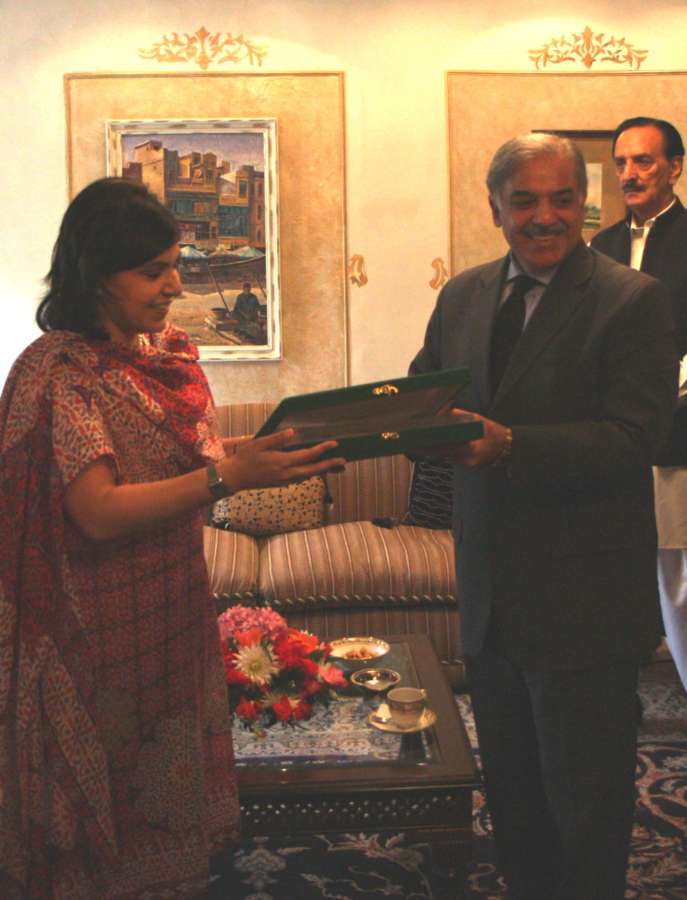 DFID further said the Mail on Sunday provided little substantial evidence.
"The report says investigators in Pakistan "are convinced that some of the allegedly stolen money came from DFID-funded aid projects" without providing any substantial evidence this was the case with the earthquake fund," DFID added.
According to the watchdog Transparency International, Pakistan comes just 117th in the world integrity index and 'corruption is a major obstacle' there. DFID admits it is 'well aware' that Pakistan is a 'corrupt environment'. However, since 2014, DFID has given more aid to Pakistan than any other country – up to £463 million a year.
Priti's call for an investigation in to the malpractices will put Pakistan and other receiving nations to spend UK money prudently. UK is still committed to allocate .7 per cent of national income for foreign aid. That will cross £14 billion in 2019.
In an article in Daily Mail, Priti Patel, then Secretary for International Development, explained her strategy to use the funds wisely. As the new cabinet prepares to assume charges soon, Priti's strategy will come back on agenda. Political pundits are predicting a key position for Priti in the new cabinet.
Priti's strategy to use UK funds wisely includes: Pouring hundreds of millions of pounds into foreign hotspots to deter 'mass migration' to the UK and mainland Europe; Turning off the aid taps to the EU, which has been accused of squandering vast sums of British money; Using aid cash to boost UK trade and exports in the wake of Brexit.
"Too much aid doesn't find its way through to those who really need it," wrote Priti. "And too often, money is spent without a proper focus on results and outcomes that allow the poorest to stand on their own two feet. "It rightly infuriates taxpayers when money that is intended for the world's poorest people is stolen or wasted on inappropriate projects. I am infuriated. My predecessors worked hard to make sure that British aid ends up where it should. But we can improve. I want to use our aid budget to directly address the great global challenges that affect the UK – like creating jobs in poorer countries so as to reduce the pressure for mass migration to Europe."
In the article, the Brexit campaigner also vows to fulfill the promise of leaving EU.
"I want to use our aid budget to directly address the great global challenges that affect the UK – like creating jobs in poorer countries so as to reduce the pressure for mass migration to Europe," she said in the article. "But I don't see my new job as just about aid. I want to help build the UK's trading partners of tomorrow. We must seize the opportunity of leaving the EU to expand free trade with those who need it most, to boost investment in the poorest countries, and to forge new alliances with the world's emerging economies.
"And of course, I want to use our greater freedom from leaving the EU to deliver better value for UK taxpayers. We will honour the commitments that we have made on development in our manifesto. But let me be clear. A well-financed aid budget is a means to an end, not an end in itself. Its purpose is not to make us feel good about ourselves. "