Advertisement

"My approach has always been to bring excellent amenities for the residents and to deliver better quality services, whilst ensuring lower taxes, value for money, good governance and fairness for all. My aim is to make our town a better place to live and the community to have a stronger voice"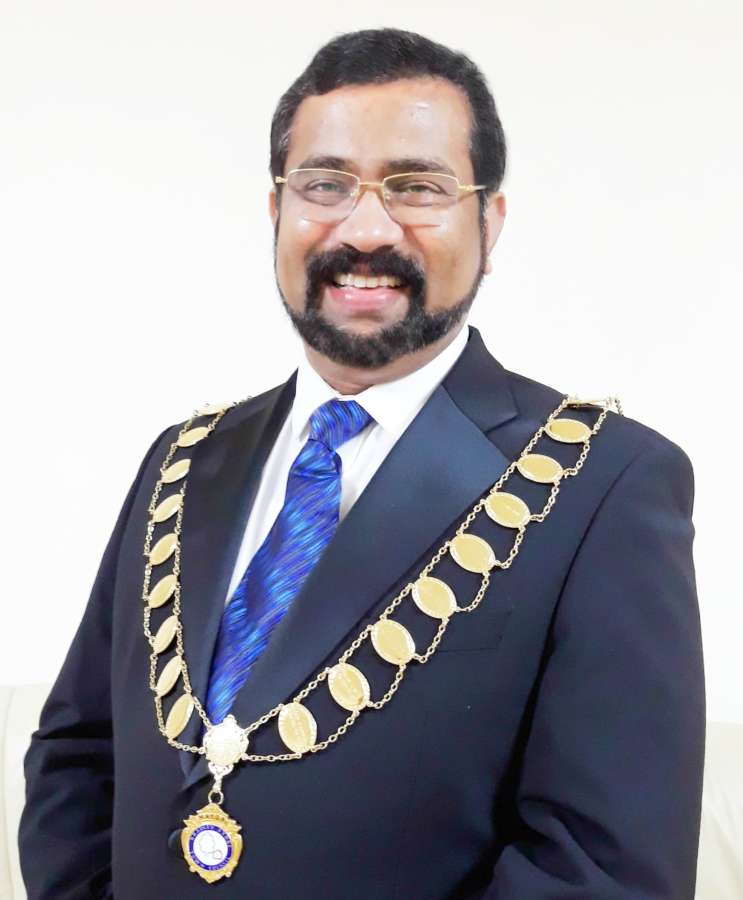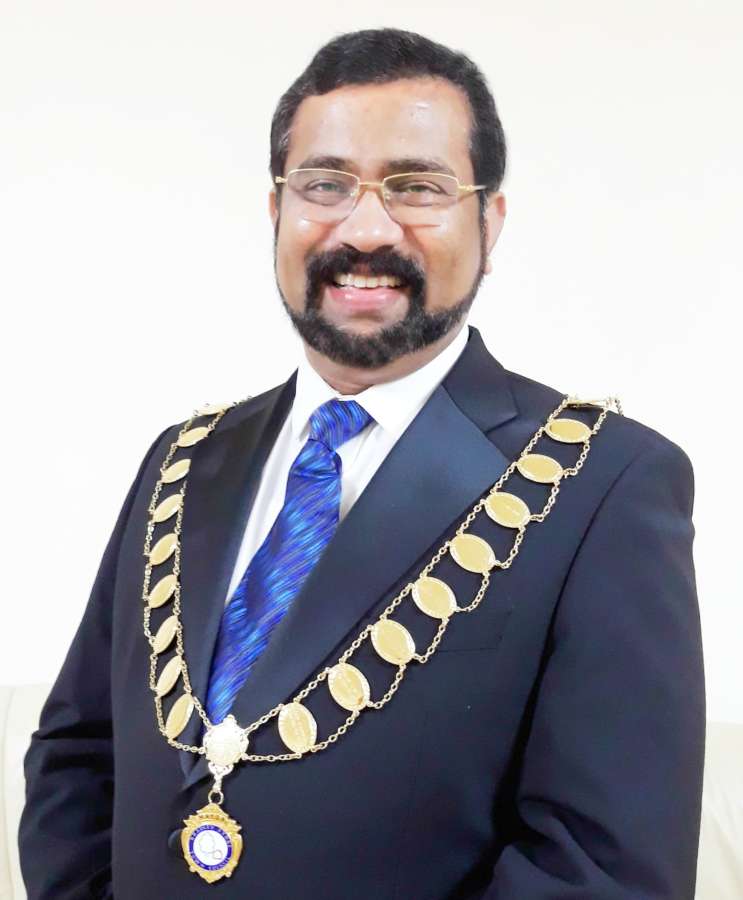 Finally a good-news for British-Asians amidst the Brexit mess. Councillor Tom Aditya has been elected Mayor of Bradley Stoke, Bristol. Tom has recently been acclaimed for securing hat-trick victory in the British local council elections. Tom is the first person of Indian origin, elected Mayor in South West England and as the first Mayor from the Asian communities in South Gloucestershire. He is a first generation migrant from the south Indian state of Kerala and has been active in the social spectrum of Bristol for the last two decades as a management consultant, financial advisor and columnist.
Tom has been renowned as a passionate community campaigner advocating for social harmony and holistic community development in the UK. Since 2007, he has been serving various public offices in England. When elected councillor in 2011, Tom was the first person of Asian origin elected in the South Gloucestershire and the first South Indian elected on the Conservative party ticket in the UK. Tom informally also acts as an ambassador of Bristol's history, heritage and tourism; and brings many enthusiasts to the city. He is keen to bridge cultural exchange programmes with diverse nationalities. Tom was recently in the news as a signatory along with other city leaders for writing an open letter to the 21,000 non-UK EU citizens living in Bristol, extending hands of support to them and reassuring them in wake of the dilemma in the EU-UK negotiations.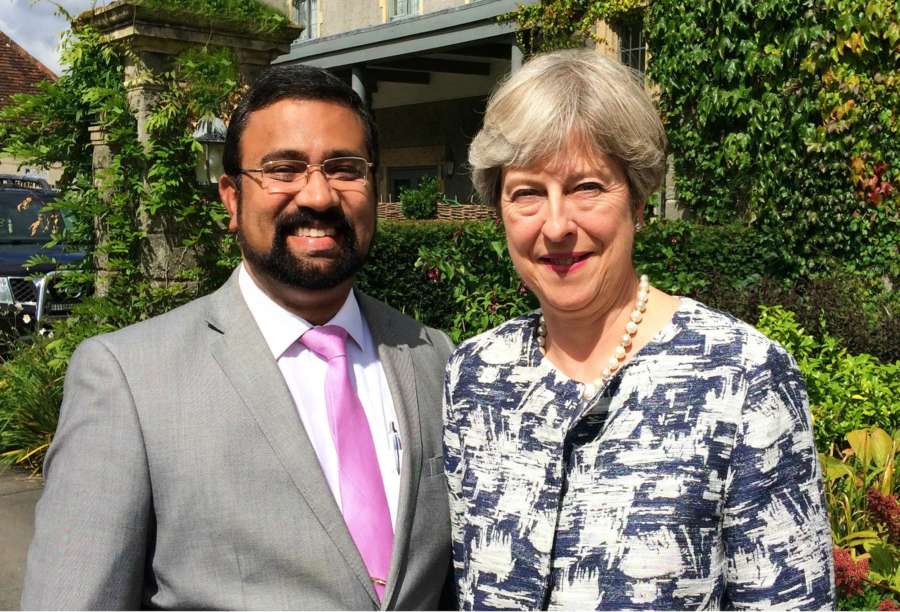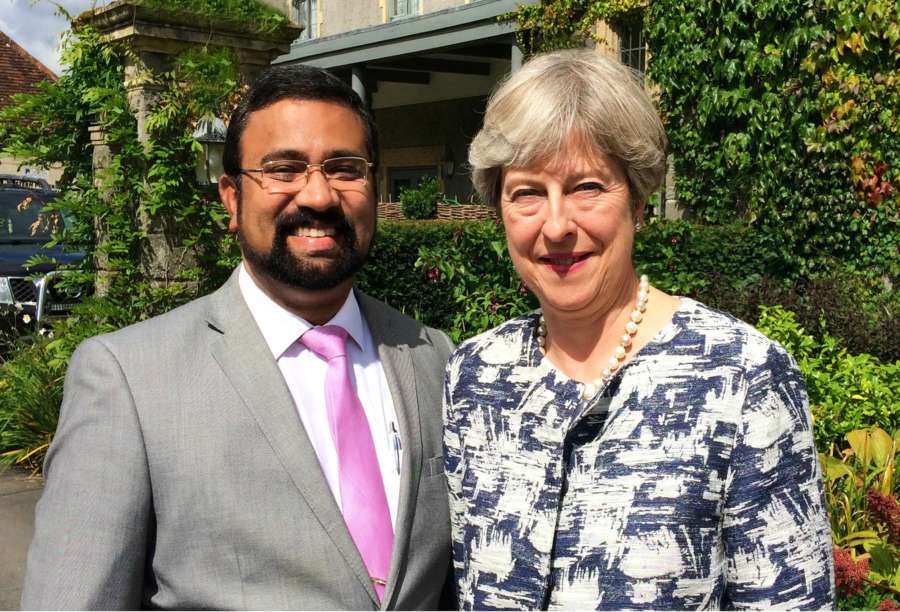 Currently, Tom also serves as Vice Chairman of the Avon and Somerset Police Panel and partakes in scrutinising the police actions in Greater Bristol and the West of England counties, communicating local people's perspectives on the use of police powers and safeguarding civil rights. Instantaneously, he serves as Chairman of Bristol Multi-Faith Forum, instituted by the Bristol City Council for inter-faith and intercultural cohesion and social harmony and to promote the health and wellbeing of the communities; and leads the NHS Blood and Organ Donation campaign in the West of England. Tom has also been in the forefront to hold the annual day celebrations to commemorate Raja Ram Mohan Roy, the father of Indian Renaissance, who passed away in 1833 at Bristol.
Tom has been winning from Bradley Stoke South constituency for the last three consecutive elections under the Conservative party ticket. At the local authority, Tom gained the distinction to be regarded as an enthusiastic and pro-active councillor acknowledged even by his political opponents. Whilst serving as an elected councillor, he served in various committees of the Council and also served as Deputy Mayor and Chairman of the Planning, Transport and Environment committee. He holds high attendance records in all council meetings and civic programmes and relentlessly raises his voice for people's needs and concerns. He always voted against the council tax increase and helped the council to keep the tax frozen for the last 8 years, whilst zealously applying the concept of financial prudence in public transactions. He was effective in bringing more transparency and accountability in the administration. When the conservative party was suffering from major setbacks and defeats all over the UK, things were difficult in the recent council elections. Nevertheless, Tom's past works and activities within the communities secured him a safe win.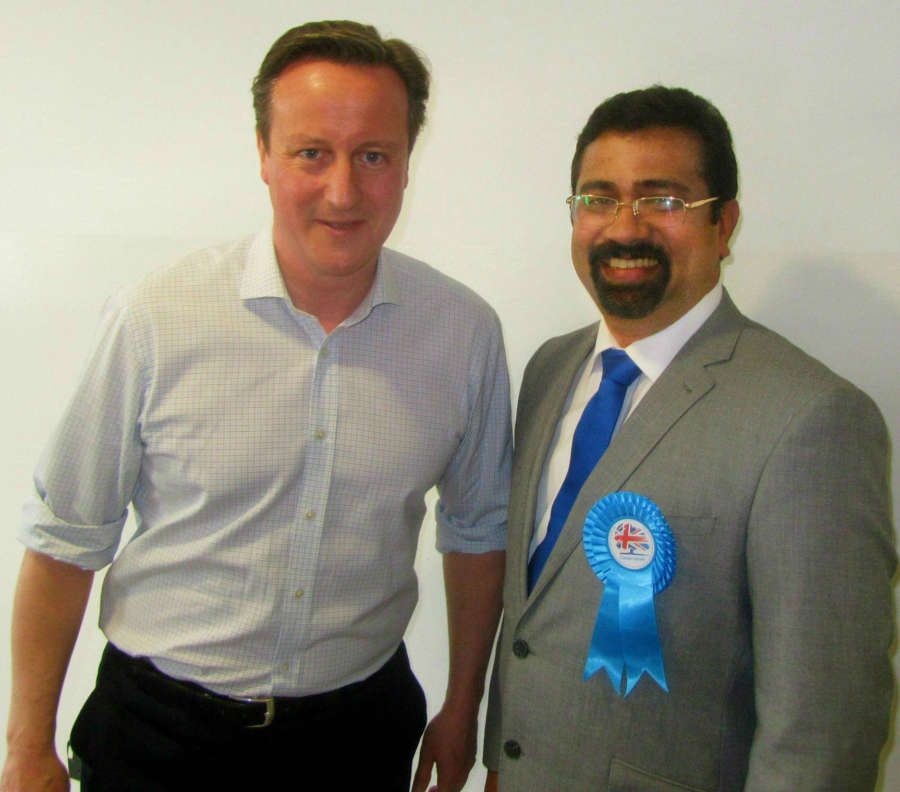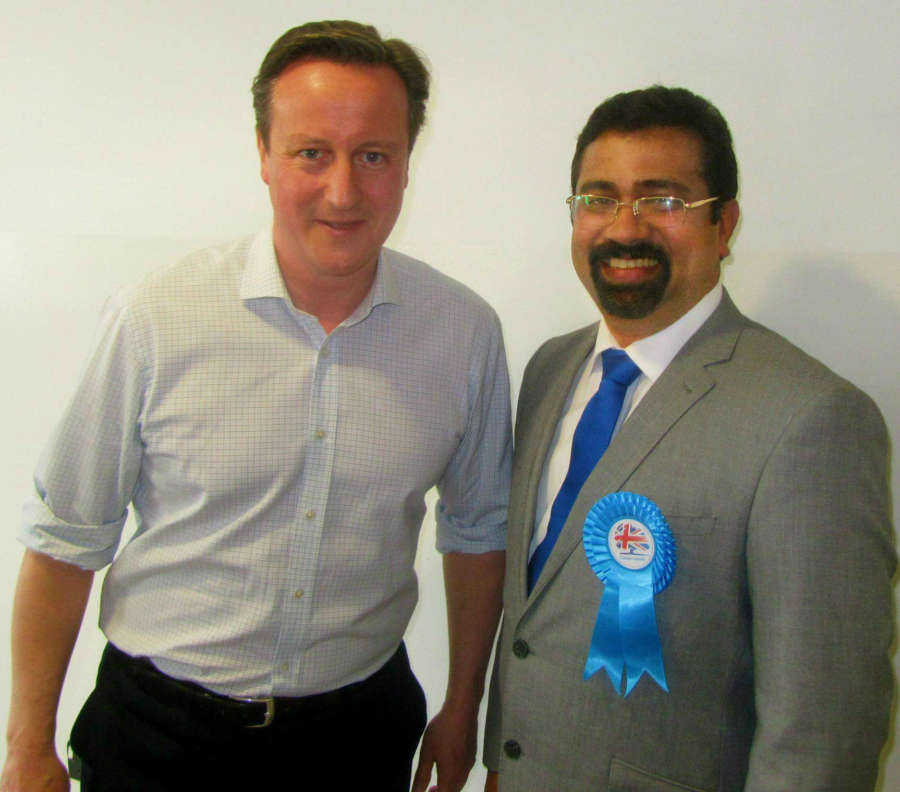 "This election took place in a very difficult situation," said Tom. "Even conservative party members were showing aversion for voting due to Brexit and other issues. As expected, it was a very low turnout. Last year, I planned to step down and was keeping a very low profile. However, the community members and party leaders prompted me to stand again. It is heartening that we won the election against all adversities in the election. Our candidates were elected with a comfortable margin, almost double the votes than the closest opponent party candidates. People were so generous to us and I bow down at their support. However, I always admire diverse viewpoints on issues and wish to engage everyone interested in community matters".
"I believe politics should be first and foremost about getting things done for the people and not petty party-politics," added Tom. "My approach has always been to bring excellent amenities for the residents and to deliver better quality services, whilst ensuring lower taxes, value for money, good governance and fairness for all. My aim is to make our town a better place to live and the community to have a stronger voice."
Tom recalled in his blog www.tomaditya.wix.com/tom-aditya that he faced many challenges in life, but he feels that such ordeals provided him with the experience to comprehend the world in a realistic perspective.
"I am thankful to all those who supported me to take up this role," said Tom. "I am indebted to all for their trust and confidence placed upon me. As a common man, I am fully aware of the needs and concerns of the people and I can assure that the community's best interests are always at the heart of what I strive to achieve. I am here to help the community in their issues, concerns and problems. As an elected representative, I am here to serve everyone – not just those who voted for me. Our place achieved a lot and we are grateful for what we have but we need to work together to sustain those achievements as well as to progress further."
Bristol Bradley Stoke is Europe's largest new town built with private investment and is one of the wealthiest local councils in South West England. Many big corporates and banks including Airbus, Rolls Royce, GKN Aerospace, MOD, BAE Systems, Aerospace Centre, Friends Life, GE Capital, TSB, EE have their bases in this neighbourhood.