Advertisement

Rupesh Masani has raised over £8,000 for the Leicester Hospitals Baby Loss Appeal charity by completing the Leicester Half Marathon and then the London Marathon. Rupesh will be running the London Marathon again this year, ‪on April 28, to raise further funds for the Leicester Hospitals Charity…reports Asian Lite News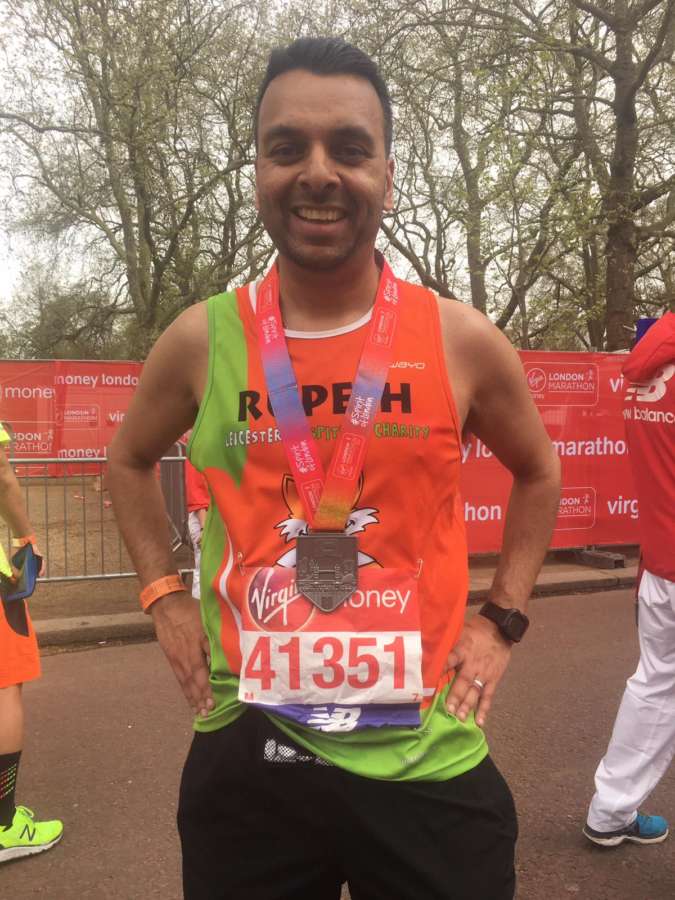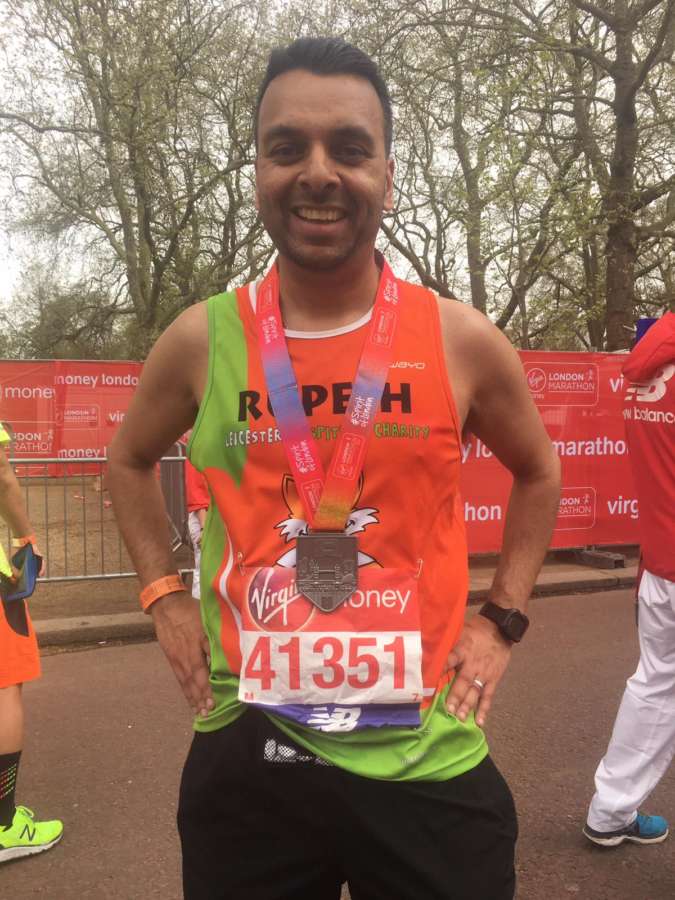 A couple from Leicester, together with Kreesh Events, have organised a Bollywood-themed live music and dance event to help raise funds for charity. Rupesh and Deepa Masani, loving parents to 9-year-old Prem, were left devastated after the tragic loss of their second child, Jai, during pregnancy in 2016.
Since then, they have devoted their spare time to supporting their chosen charities, those focusing on baby loss, digestive diseases such as crohn's and colitis, and breast cancer.
Rupesh has raised over £8,000 for the Leicester Hospitals Baby Loss Appeal charity by completing the Leicester Half Marathon and then the London Marathon. Rupesh will be running the London Marathon again this year, ‪on April 28, to raise further funds for the Leicester Hospitals Charity.
The Bollywood fundraiser, which will feature songs from the 80's and 90's by Hitesh and Veda and a charity raffle, will take place at the Wigston Liberal Club, LE18 1PA, ‪on Saturday 18th May from 7.30pm. Tickets cost £10 for adults, £5 for children. For tickets contact Rupesh on ‪07966 199095 and for sponsorship visit www.uk.virginmoneygiving.com/rupeshmasani.
Rupesh is the eldest grandson of well-known nonagenarian Premjibhai (Malambhai) Masani from Birmingham, originally from Soroti in Uganda who has been selflessly serving the Hindu community for decades.