Advertisement

At his 'Rendezvous with nature' Saleel Tambe will narrate his experiences as a photographer and present tales of wildlife…A unique opportunity to meet one of the best nature photographer… reports Aditi Jain for Asian Lite News. The event will take place on Sunday, 14th April 2019 from 3pm to 5pm at Stockport Art Gallery and War Memorial.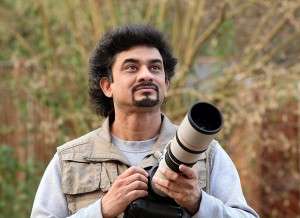 The benefits of connecting with nature can't be overemphasised. With growing urbanisation, we are distancing ourselves from nature. To put it plainly, adults and children have forgotten how to stop and look at nature with wonder due to their hectic schedules. Isn't nature beautiful? From wildlife, birds, animals or the landscape, isn't there wonder in every aspect of nature?
A fundraising initiative called Rendezvous with nature is being organised to kindle this element of surprise and help people appreciate the spiritual aspect of interacting with nature. The event will take place on Sunday, 14th April 2019 from 3pm to 5pm at Stockport Art Gallery and War Memorial.  Saleel Tambe, an internationally renowned wildlife & nature photographer, will take the audience through his images exploring the beauty of nature around narrating some interesting experiences in the field. The event will also be graced by eminent personalities such as the Mayor of Stockport, and Daniel Storer, Director of Business Development at MIDAS among others.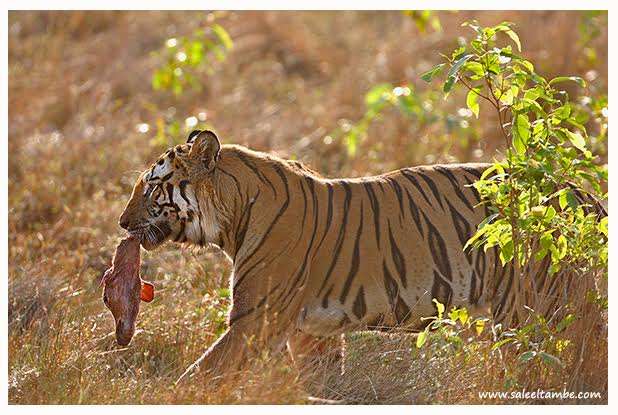 Alongside being a full time IT and Telecoms professional, Saleel is a passionate nature lover, an ardent photographer, an author and a performing musician. He is also an accomplished Tabla player. In light of his photography talents, Saleel has authored several books exploring wildlife photography, some of which have been published by internationally recognised publications such as BNHS/ Oxford Press. A few of his exhibitions were also held at various galleries in the UK and the world.
Saleel was passionate about wildlife since his childhood. Since he belongs to Indore, India, he reminisced in an earlier news feature that whenever he visits Indore, a visit to the local lake Sirpur is mandatory as he always dreamt it to be a wonderful bird sanctuary.
The organisers inform that part of the proceeds from the Stockport event will be directed towards the Read Library Project, which aims to provide free libraries to underprivileged children, enabling them to widen their skills and knowledge and in turn giving them the best possible chance in life. Read Library is one of the many projects being supported by IAHV. IAHV is an NGO whose projects transform the lives of people affected by disasters, conflict, trauma and stress, and children who would not otherwise be in education.
As the facilitator of this event, Rahul Laud stated, "Rendezvous with nature is part of the SAJDA festival of south Asian performing arts festival that was launched on 17 March 2019. Rendezvous with Nature is our tribute – our SAJDA to nature. It's our endeavour to kindle the element of wonder among young and old".
This event is being organised in association with Partners – Media – Asian Lite , Charity –  IAHV. The event sponsors include  Manchester India Partnership, SBI UK, HDFC Home Loans, ITR (Indian Tiffin Room) . To promote the event among children students will be charged 5£ and if two adults purchase their ticket then their children can accompany free.
For further information and to reserve free tickets and avail students discounts write to sajdafestival@gmail.com or call Rahul: 07845449675
Tickets can be bought online: https://www.eventbrite.com/e/a-rendezvous-with-nature-tickets-55297894491#tickets