Advertisement

Prof. Geetha Upadhyaya meets Dr Rachel Kelly of Leeds Beckett University. Dr. Kelly studied the importance of support from relatives and friends for people with dementia and explained focuses on why families should get involved including the advice on how one can help a relative or close friend with dementia when they are admitted in a hospital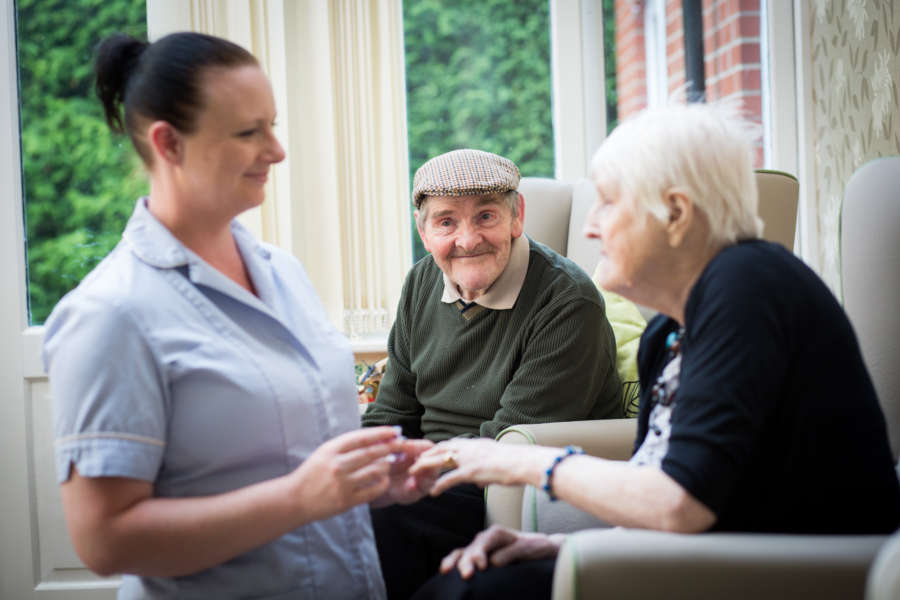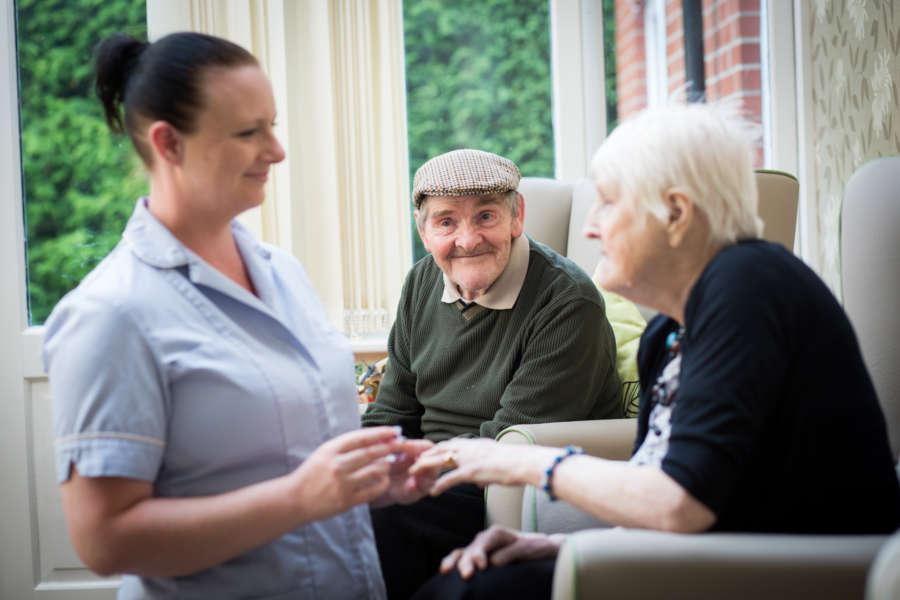 Dementia is a condition which needs multi-prong approach. A great deal of research has clearly demonstrated the importance of involving families of people with dementia in their care.
Talking to Dr. Rachel Kelly and other researchers at the Leeds Beckett University Centre for Dementia Research, Prof Geetha Upadhyaya realised that the depth of the work being done is most needed to benefit those with Dementia.
Dr. Kelly studied the importance of support from relatives and friends for people with dementia and explained focuses on why families should get involved including the advice on how one can help a relative or close friend with dementia when they are admitted in a hospital.
In the UK alone, nearly 700,000 family members and friends provide huge amount of support to someone with dementia. "They can provide support in lots of different ways, from support with socialising, keeping up hobbies and getting around, to help with daily activities such as washing, dressing and eating. They often know the person with dementia really well, possibly growing up or living with them, and sometimes providing help on a daily basis" explained Dr Kelly.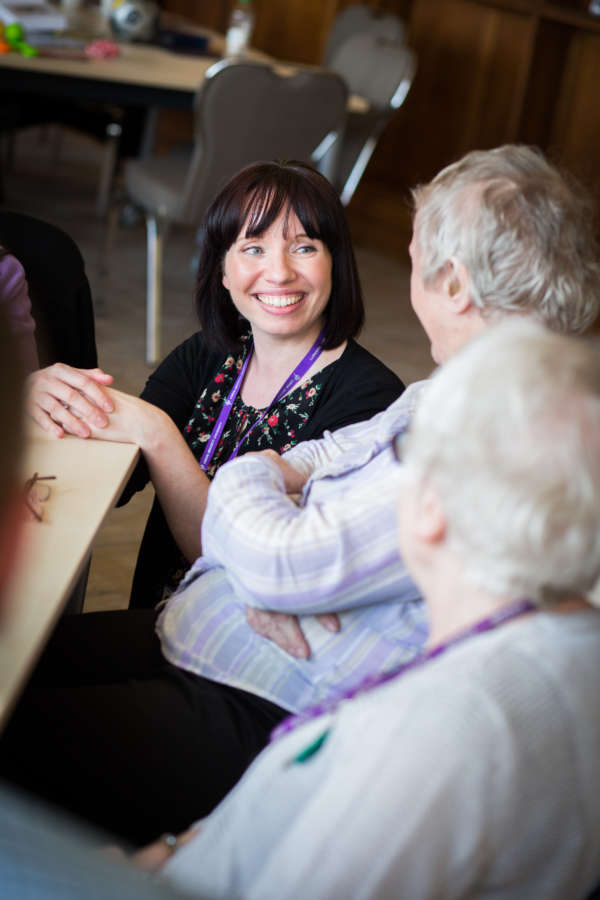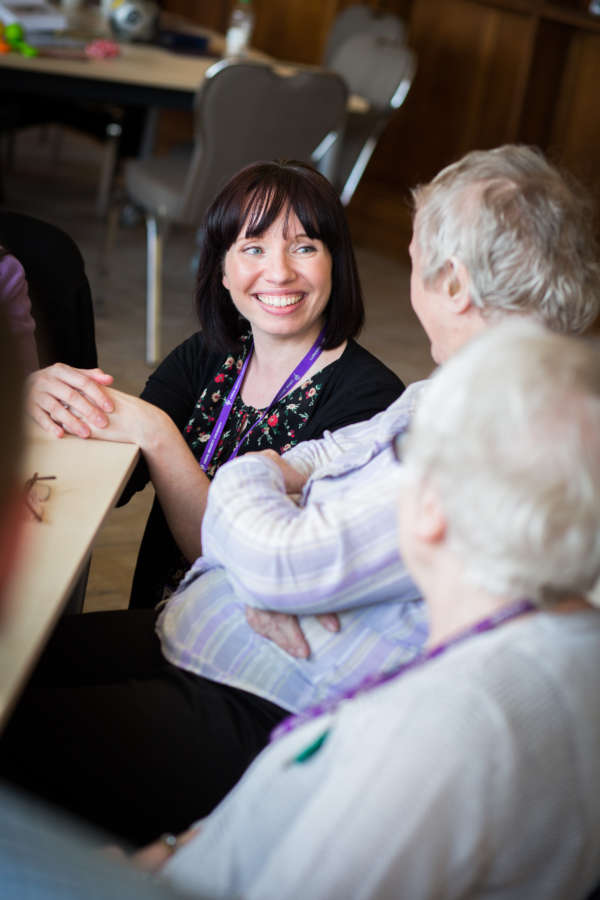 Sometimes people with dementia may need to go into hospital for an illness that is not related to their dementia. Dr Kelley discussed why this can be difficult. "Going into hospital can be a difficult time for both the person and for their family and friends. Suddenly, on top of feeling unwell, the person with dementia is in a very different environment with many people around them that they do not know. This can be very unsettling for the person and it can be difficult for hospital staff who do not know the person very well to care for them."
She added, "Ideally, families and friends should be welcomed onto the ward and encouraged to support their relative or friend, if this is what they both want. This might mean spending time with the person, bringing in things to help keep them busy or familiar items such as photographs. It can also be helpful for family and friends to be around at mealtimes to help encourage the person to eat and drink or to bring in favourite foods, or to give encouragement and support during tests, treatments and conversations with staff."
Dr Kelly's research also revealed that there were things that families could to that were helpful to hospital staff. "Passing on information about the person can also be really helpful – such as how they like to do things at home, what helps them to relax, and conversations staff could have with them to help put them at ease (such as where they grew up, jobs they did or family they are close to). If the person's first language or cultural or religious needs may not be well understood by staff, families and friends can play a particularly important role in helping the person and their needs to be understood. For example, explaining or writing down key phrases may help, as may helping to translate, especially if the person with dementia struggles to communicate with independent interpreters."
Dr Kelly and other researchers showed that given the many ways in which families and friends can help, hospital wards can vary in how much they actively welcome and encourage involvement from families. Some wards or staff will openly welcome families and friends, providing information about how to get involved and arranging support such as vouchers for free parking, open visiting, and beds for overnight stays. On other wards families and friends may need to explain why it is important for them to be involved or suggest ways they could help.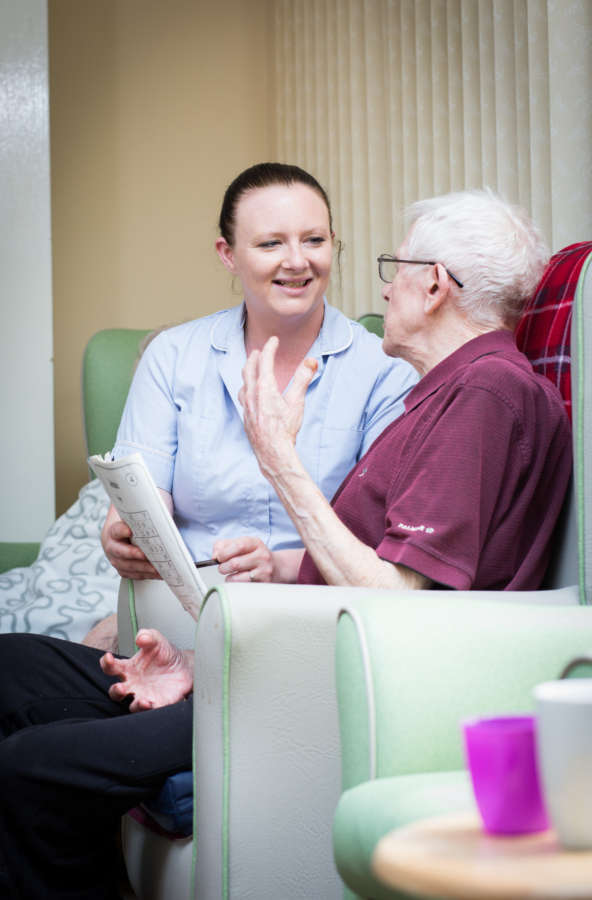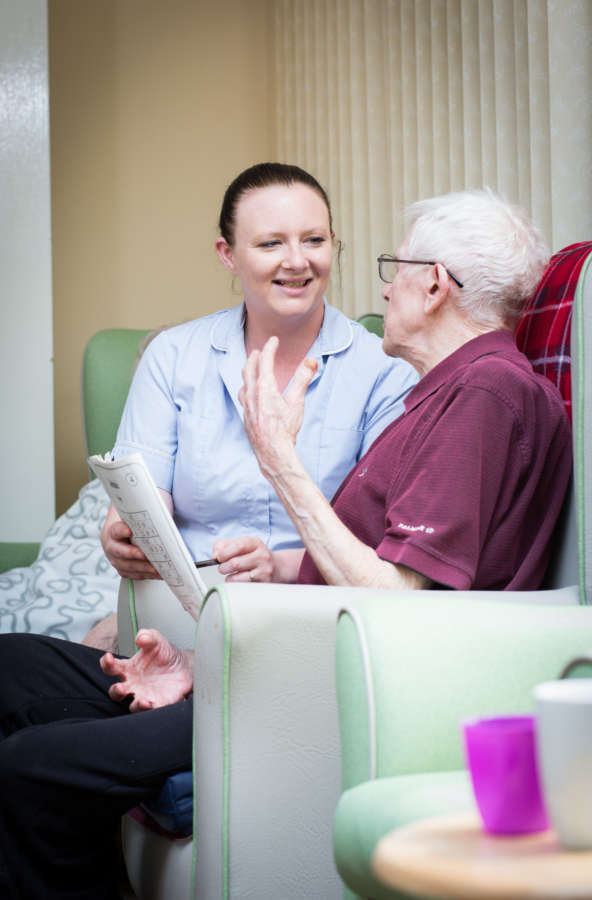 In the UK, a campaign called John's Campaign has helped to highlight why involving families is so important; you can check their website to see which hospitals (or care homes) are signed up to their campaign and use it as a way to start a conversation at the hospital about how you can be involved: https://johnscampaign.org.uk/#/participants
 For further information on how you can help if a family member or close friend is admitted to hospital, please see below:
The Alzheimer's Society has some useful advice for supporting someone with dementia who is in hospital, including a form you can fill in called 'This is me' to tell staff more about the person: https://www.alzheimers.org.uk/get-support/help-dementia-care/going-into-hospital.
The John's Campaign website provides advice, stories and examples of good practice around the involvement of families of people with dementia in hospitals and care homes:  https://johnscampaign.org.uk/#/
As much information about dementia is written in English, here are a few links to information about dementia in other languages:
https://www.alzheimers.org.uk/get-support/publications-and-factsheets/publications-other-languages
http://alzlive.com/resources/community/alzheimers-information-languages/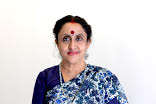 The Alzheimer's Society also offer a free translation service for people calling their advice line: https://www.alzheimers.org.uk/get-support/national-dementia-helpline/language-translation-service
(Article written by Prof. Geetha Upadhyaya. Prof. Geetha is Asian Lite's Health & Culture advisor. She can be contacted on geetha@asianlite.asianlite.uk)