Advertisement

Telugu Association of Sutton (TAS) has recently marked Diwali with vibrant cultural program, valedictory and speeches…reports Asian Lite News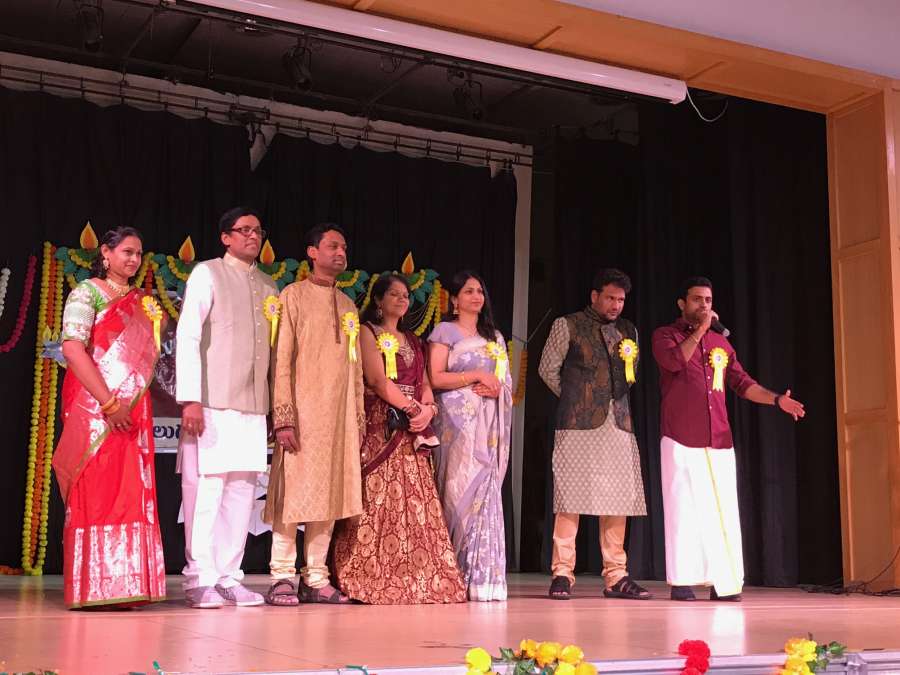 Music, dance, songs and skits by young kids guided by Silpa Vemuri, Executive Secretary of TAS have all enthralled more than 300 captive attendees. President Naveen Jalagadugu has introduced the team behind the event, outlining the objectives of the organisation, how TAS as a not-for-profit organisation aims to identify and address social, cultural and educational needs of the Telugu Community members of the Borough of Sutton. Paul Scully, Member of Parliament for Sutton and Cheam, has highlighted the important contributions that the Indian community is making to various services and economy of Britain, and has wished further success to TAS. Geetha Morla, Councillor in Milton Keynes has spoken on the importance of diaspora members actively taking part in politics in the UK.
World-record holder dancer Ragasudha Vinjamuri was felicitated on the occasion. She has been conferred with the title "Natya Kala Tejaswini (Luminary of Dance)" as a commendation for her continued contributions to the field of Art, Culture and Heritage in Britain and beyond. In her acceptance speech, Ragasudha has underscored the importance of creating and carrying cultural legacy of India especially while living overseas. Tulasi Peddineni has anchored the event.
TAS has been uniquely conducting Technology classes where young children are taught about the Scratch, Microbit, Rasberry Pi and cyber security. Free Yoga classes are conducted regularly every Saturday in collaboration with renowned organisation Manavata. International Yoga Day was also celebrated in the presence of its founder Alluri Srinivas. Sports competitions like badminton and table tennis are conducted, festivals such as Bathukamma and Ugadi celebrated. The organisation also support education of poor people in India.