Advertisement

A delegation of innovators, entrepreneurs led by Kris Gopalakrishnan, Chairman, CII Start-up Council, visited UK cities to explore business opportunities….reports Rahul Laud for Asian Lite News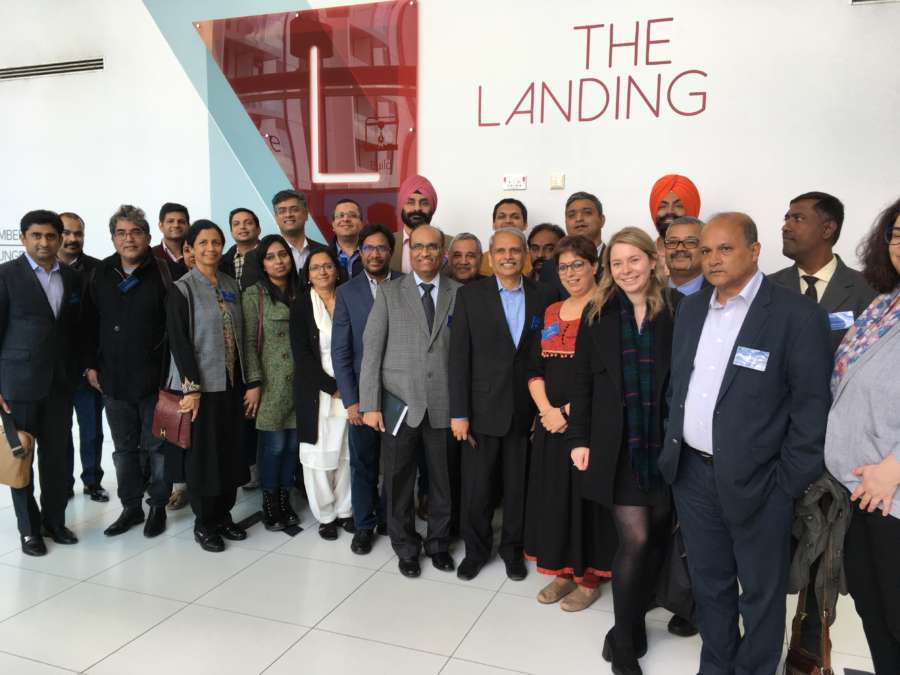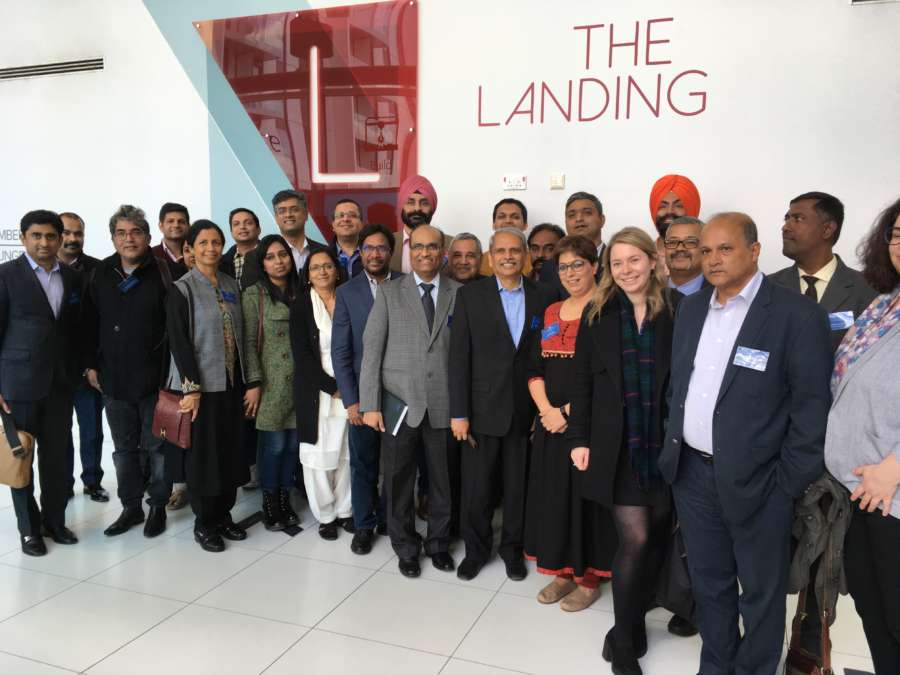 The Confederation of Indian Industry (CII) facilitated a Mission on Innovation and Entrepreneurship comprising a group of nearly 30 innovators to major UK cities. The team was led by Kris Gopalakrishnan, Chairman, CII Start up Council and Chairman, Axilor Ventures & Co-Founder, Infosys. The aim of the Mission is to provide delegates exposure to best practices and to explore global markets; to explore global market access for Indian start-ups; to find opportunity for Global Start- ups accessing Indian market; to promote cross learning of Indian and global start-ups / ecosystems; to Explore Global start-ups partnership with Indian industry.
The five-day study tour to the United Kingdom included London, Cambridge, Edinburgh and Manchester, and visited Dublin in the Republic of Ireland to understand the start-up ecosystem and understand the hubs of growth and acceleration for future unicorns.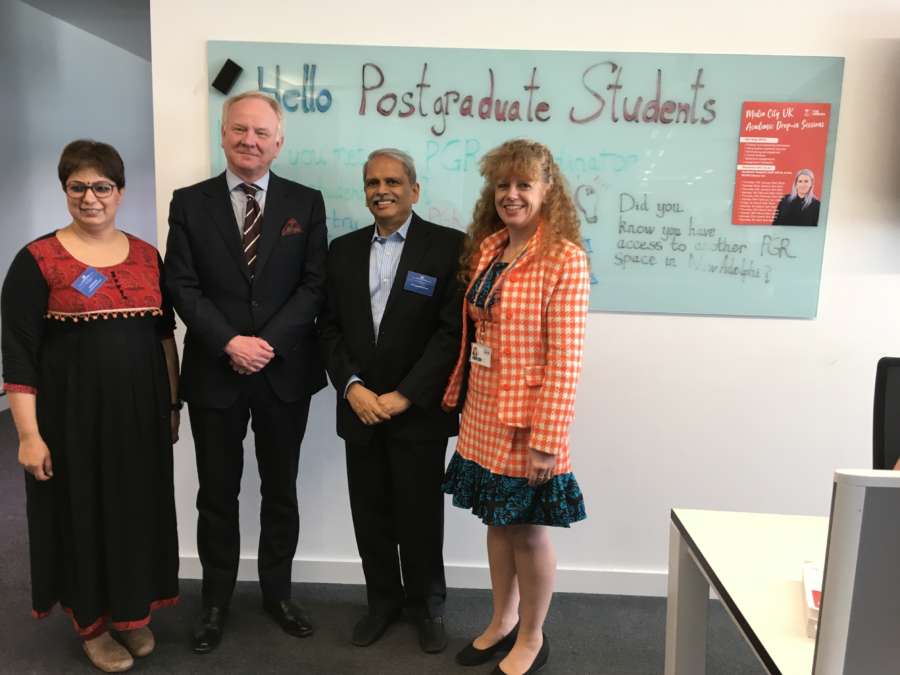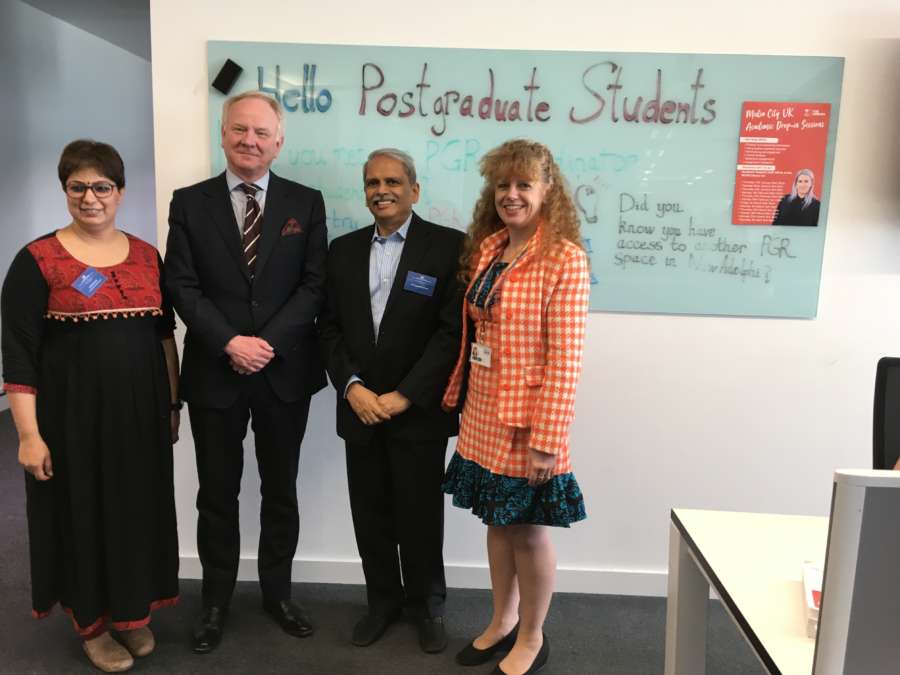 Comprising a total of 32 delegates, the mission included more than 15 Start-ups, eight representatives from small and medium sized companies and an equal number of representatives from academia.
In an exclusive conversation with Asian Lite, Mr Gopalakrishnan said, "the purpose of the mission was to build a bridge seek collaboration, focus on Research, Innovation and Entrepreneurship with a particular interest in exploring avenues of Cross Border Funding; Partnership in entrepreneurship and a soft-landing for Start-ups via incubators and accelerators."
Further, Mr Gopalakrishnan said, "India is a huge market at an unprecedented moment in history today. It is a huge laboratory for any business model, being recognised as one of the top start-up nations of the world. Research collaborations will benefit both countries by way of finding innovative solutions to traditional problems. Both UK and India have ripe ecosystems to nurture talent, fund ideas and explore new markets."
''The biggest change which has facilitated spawning of new ventures is the change in societal attitude where failure is no longer seen as a stigma but as a stepping stone to something bigger and better,'' Kris explained.
''India must scale up research, grow faster, and with various opportunities available exploit different 21st century models and its youth should ride the growth wave,'' Kris stated. He pondered over the various problems India faced and believed growth opportunities lie in the sectors of transportation, fuels, providing safe and clean drinking water, among other issues of the modern world as India grows.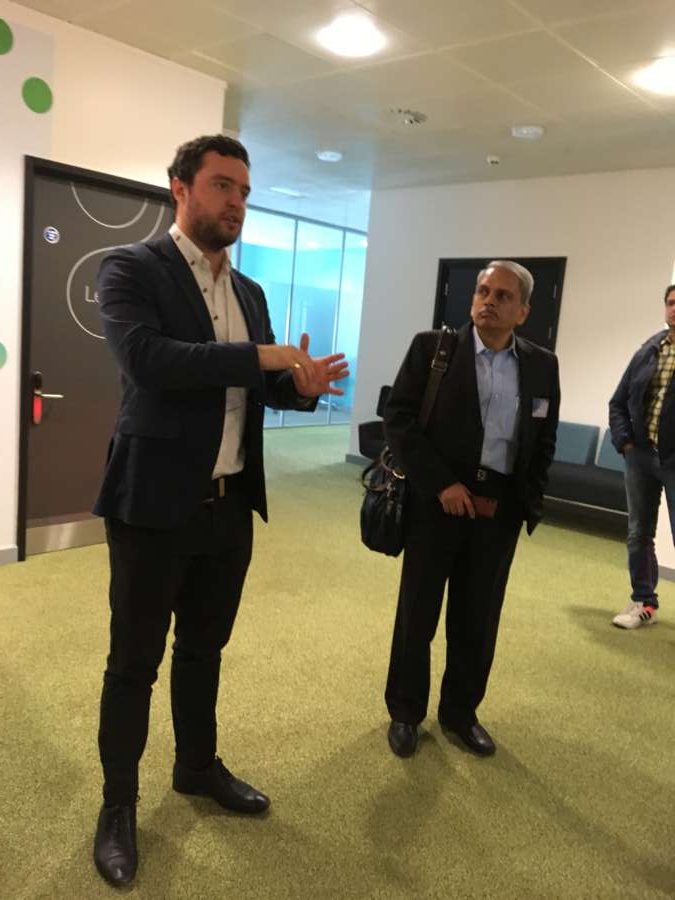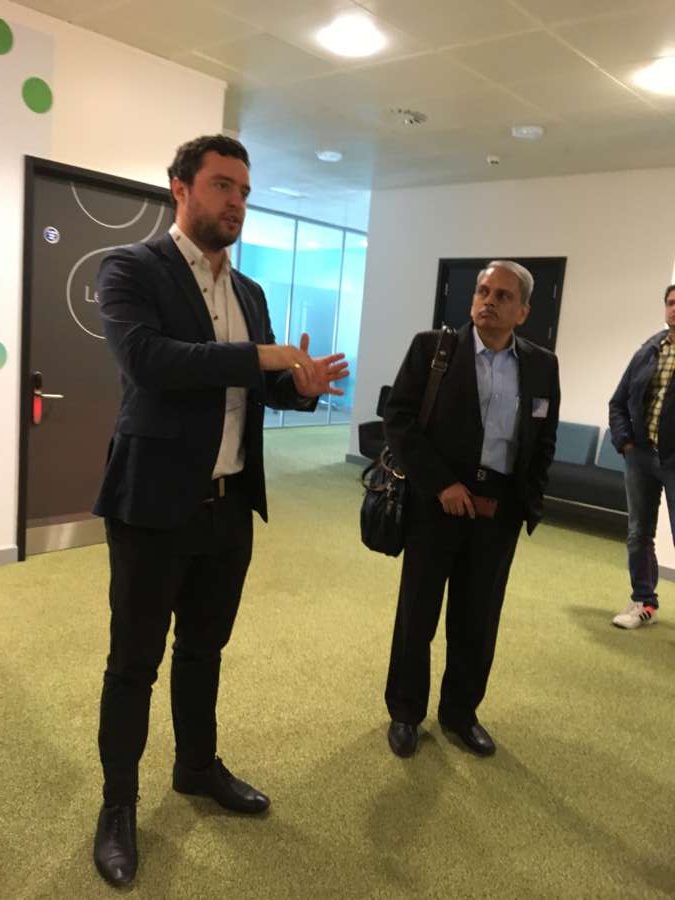 Kris averred that there is a strong Business to Business market potential between India and UK and key learnings in the areas of waste disposable management, medical diagnostics, data management technique of NHS among others.  ''There is huge scope for reverse innovation and possibilities to reduce cost,'' Kris believed. He admitted that manufacturing sector wouldn't offer many jobs with growing automation and artificial intelligence making inroads.'' Future lies with the services sector that will create jobs he suggested. There is consumption led growth with tremendous excitement in India today, he said. Health and healthcare, education, processed foods, research on brains with growing ageing population and their issues are areas of growth for business. He said with 1.4 billion consuming entertainment there is a need for quality entertainment at low cost. Exiting Indian models stifle growth as they are based disparity. Caste system, pollution with other deterrents to growth.
The programme kicked off with an introductory session on UK India Tech Partnership Chaired by Fergus Auld, Head of South Asia, Foreign & Commonwealth Office, followed by an overview of the UK's industrial strategy by Prof John Loughhead, Chief Scientific Advisor, Department for Business, Energy and Industrial Strategy highlighting the Grand Challenges and industry and government response to the same.
Pitching the London opportunity to the group on behalf of the Mayor of London, the Deputy Mayor of London and Chair, London & Partners, Mr Rajesh Agrawal who met the delegates said, "India is the 3rd largest investor in London and is the hub of majority of unicorns in the UK."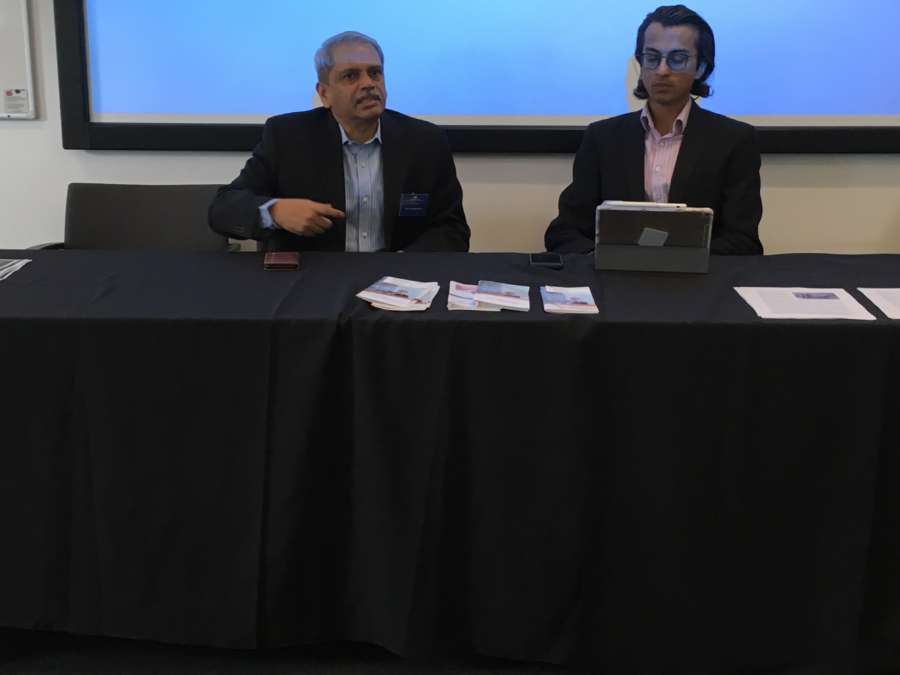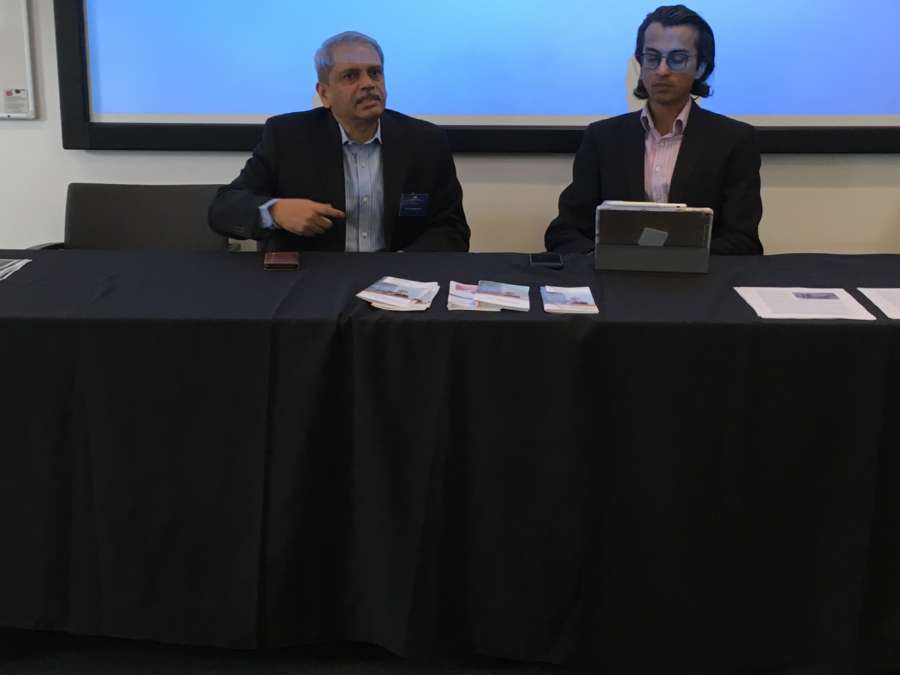 The delegates visited the Judge Business School at the University of Cambridge to meet with young entrepreneurs and innovators. The group met representatives of TechUK to gain a deep dive understanding of the UK India Tech Partnership followed by a visit to RocketSpace a leading London co-working accelerator for tech start-ups.
The delegates also called on the High Commissioner of India, Her Excellency Mrs Ruchi Ghanashyam and apprised her of the programme and focus of the visit.
In addition to these the delegates met with the Scottish Development Institute in Edinburgh, Scotland followed by visits to the Bayes Centre that houses world-leading data science and artificial intelligence research.
Exploring the regional opportunities in the Northern Powerhouse region, the Manchester India Partnership (MIP) and MIDAS offered significant perspective and insight into the Manchester city. The CII delegates were hosted by MIP in the city with coordination with local companies. Delegates visited The Landing, at the Media City in Manchester  –  world class start up co-working space and had interactions with the University of Salford and University of Bolton and visited the Manchester Science Park. Hospitality was provided by the ICICI Bank who is the board member at the MIP.
In Manchester at an interesting interview based free tete-a-tete between Vikas Shah MBE with Kris, ''India is now set to become a US$ 5 trillion economy in the next five years and Indian industry will remain the principal growth engine for achieving this target with the theme for 2019-20 as 'Competitiveness of India Inc – India@75: Forging Ahead', Kris said. He emphasised its important to innovate and ''ride the wave,'' as he recalled the success of Infosys.
Kris pointed out that CII will focus on five priority areas which would enable India to stay on a solid growth track. These are – employment generation, rural-urban connect, energy security, environmental sustainability and governance.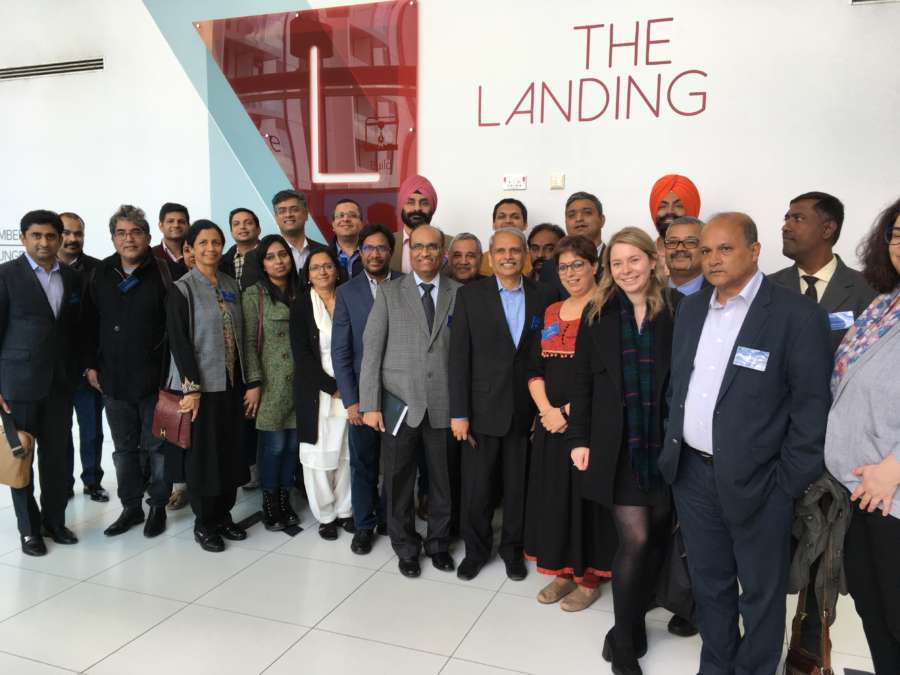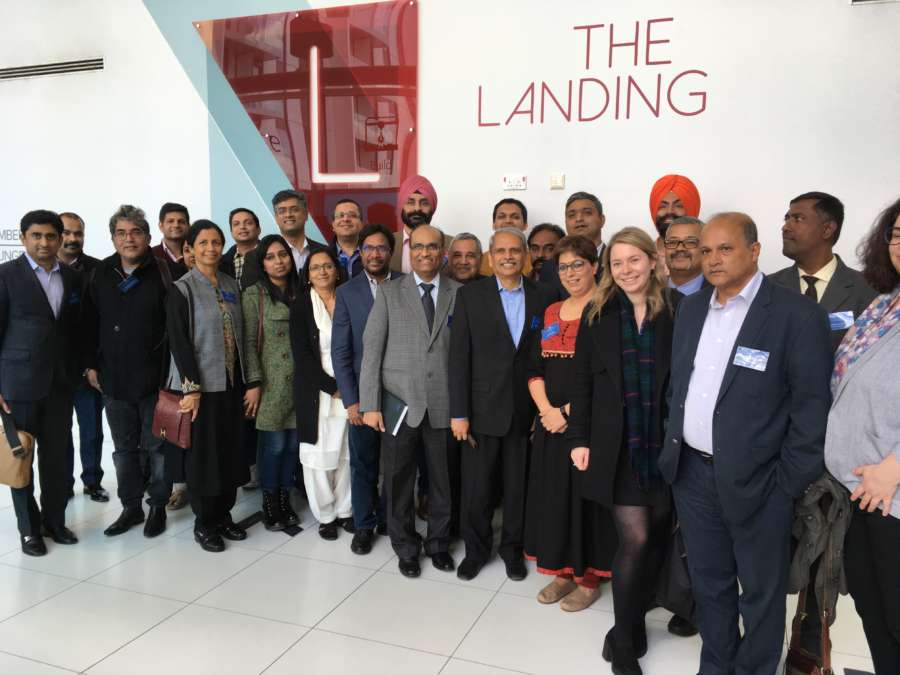 The audience at Manchester included Ashesh Jani, Head of Retail Banking, UK & Europe, ICICI, Sriram Ramachandran, Senior Manager Branch Banking, ICICI UK, and Jo Purves and Richard Thomas represented Salford University and Bolton Universities respectively.
The delegates visited Dublin, Republic of Ireland and interacted with the members of Ireland India Business Association (IIBA) at an interaction with representatives from Cork, Limerick and Dublin followed by a visit to the Nova UCD, hub of innovation related activities for start- ups. The delegates also called upon the Ambassador Sandeep Kumar, Ambassador of India to Ireland during the trip.
Travelling with the delegation Anjan Das, Executive Director, CII said, "CII is working to nurture the entrepreneurial ecosystem by helping start-ups connect with corporates so that they are able to create wealth for themselves and gainful employment for others.''
He added, there is a huge opportunity for increased research collaborations for the two countries. He stated, ''The time is opportune to leverage the alliance and provide a mutual landing pad for UK and Indian start-ups, nurturing innovative ideas and providing them mentoring support.''
Explaining the journey so far, Laxmi Kaul, Head Representative UK, CII, said, CII start-up missions went to Israel in 2016, to the US in 2017 and to Russia in 2018. Top CII officials and a couple of Indian start-ups also recently represented India at the opening of India Corner at National Research University, Higher School of Economics, Moscow. She said, India-UK partnership will be a great way forward.
Start-ups from India will be hosted by partner countries and vice-versa by providing free co-working space and all-round support for a specific duration to mature products & services and access local markets, she added. These start-ups are not just confined to technology-led business models, but they are also in manufacturing and services across diverse fields such as healthcare, education, agriculture, renewable energy etc., Laxmi pointed out.