Advertisement

Dr Kondal Reddy Kandadi, the Deputy Vice Chancellor of the University of Bolton, met Edappadi K Palaniswami, the Hon'ble Chief Minister of Tamil Nadu, agreed to work together to develop and deliver a wide range of educational programmes with a specific focus on Health Education…. reports Rahul Laud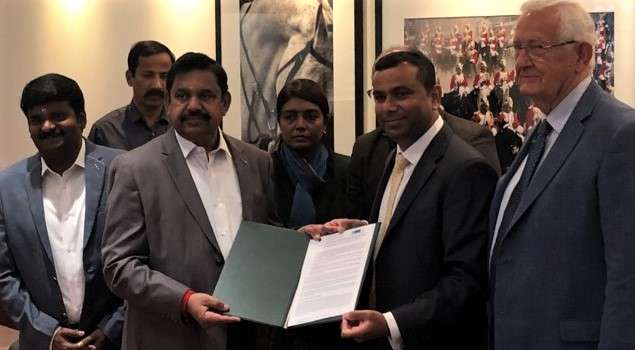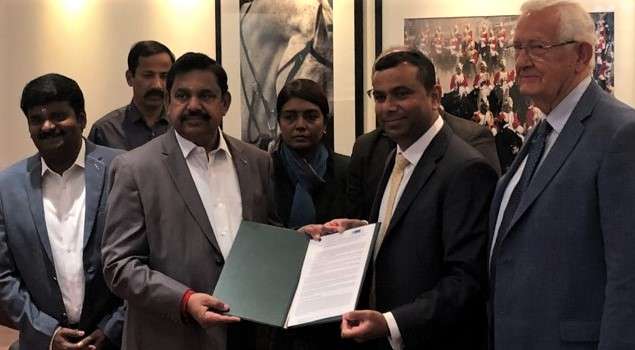 Dr Kondal Reddy Kandadi, the Deputy Vice Chancellor of the University of Bolton, met Edappadi K Palaniswami, the Hon'ble Chief Minister of Tamil Nadu, to discuss establishing a strong academic partnership.
Tamil Nadu's Health Minister Dr Vijayabaskar also attended the meeting which was held in London.
Dr Kandadi and Mr Palaniswami agreed to work together to develop and deliver a wide range of educational programmes with a specific focus on Health Education.
Dr Kandadi said subject areas would include: Medicine, Mental Health & Wellbeing, Textiles, Engineering, Dental Technologies, Higher Education and Leadership, Sports Sciences and Creative Technologies.
"These collaborative efforts will include co-ordination with selected universities in Tamil Nadu and other institutions such as the Department of Health and Family Welfare," Dr Kandadi added. " In the field of Health Education, the proposed partnership will specifically focus on the development and delivery of postgraduate, undergraduate and postgraduate research programmes in Mental Health, Emergency Medicine, Acute Medicine, Radiology and Endocrinology.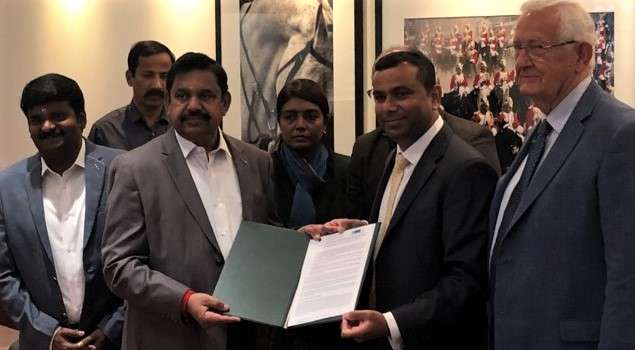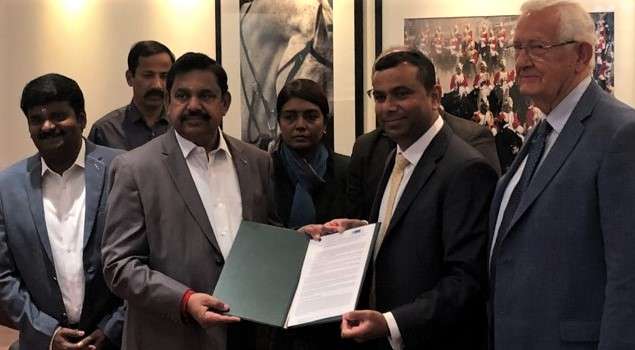 "We are delighted to be collaborating closely with the government of Tamil Nadu (India) and are certain this strategic relationship will provide great benefits to both countries in the future."
Dr Kandadi said that the University of Bolton will now develop a detailed proposal and work towards signing a Memorandum of Understanding (MoU) with the Government of Tamil Nadu in the near future.
The University of Bolton (UoB) has strong academic links with India in a wide range of disciplines, including Textiles, Engineering, Dental Technologies, Medicine, Higher Education & Leadership, Sports Sciences and Creative Technologies.
The UoB is a founding member of the Manchester India Partnership
The university and its academic staff have been collaborating with a number of institutions in India, including the Indian Institute of Technologies (IITs), especially in the fields of Materials Sciences and Technical Textiles.
The UoB is a founding member of the Manchester India Partnership (MIP), established to build and strengthen trade, investment, cultural, and educational ties between India and the Greater Manchester City Region.
In the field of Dental Technologies, UoB is collaborating with the SVES Group (Andhra Pradesh) founded by Padma Bhushan Dr B. V. Raju.
The university has signed an MoU with the Karnataka State Higher Education Council (KSHEC – Government of Karnataka) for setting up a Centre of Excellence to improve quality of Higher Education, enable SME innovation, improve global supply chain competence etc.
The UoB and Apollo Hospitals Group have recently established an academic partnership to develop and deliver collaborative programmes in a wide range of Health disciplines i.e. Medical Leadership, Radiology, Emergency Medicine, Nursing etc.
Health and Digital Technologies are a key growth area for the University in the UK and globally and is reflected in our strategic investment plans. The UoB Group, Bolton NHS Foundation Trust (BNHSFT), and Bolton Metropolitan Borough Council are collaborating to develop £30m Bolton College of Medical Sciences (BCMS), a state-of-the-art medical education facility that will open in September 2021.